Yesware exists to make salespeople's lives easier, to equip them with tools and data to sell smarter—and to listen to our customers.
When sales reps needed insight into prospect engagement, we built email tracking.
When they wanted to save & share email messaging, we launched Templates.
When customers craved a way to automate follow-up emails, we launched Mail Merge.
And now, we're ready to announce another step forward. 
Introducing, Touchpoints.
Touchpoints Sets Up Multi-Channel Sales Campaigns From Your Inbox
Enterprise Gmail customers now have access to Touchpoints. Here's how it will appear in your Yesware launchpad:

Touchpoints is a quick, easy sales campaign manager for calls, emails, and other communication. You can use it to turn more leads into booked meetings.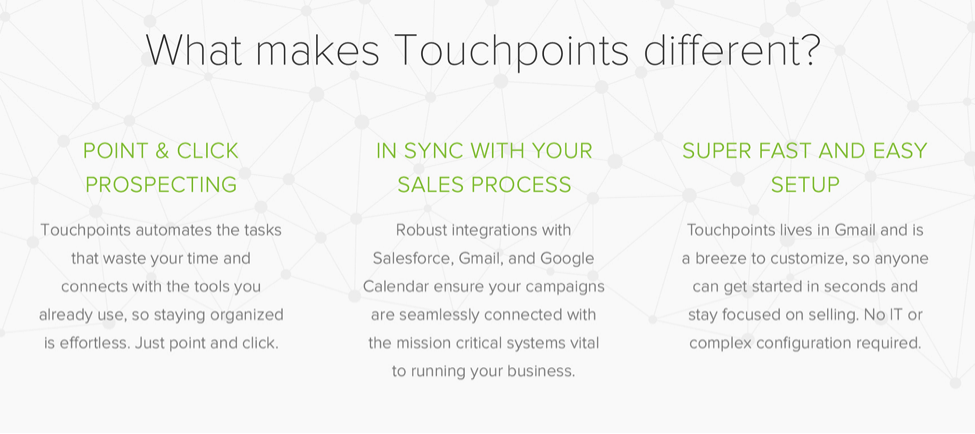 (Please note: Touchpoints is NOT included in our Enterprise trial experience. Please drop a line to our sales team here with your interest.)
Here are some other important details we think you'll like…
Campaigns can be customized by channel, touch frequency, and degree of automation. For example, you might set up a campaign that involves call, social, and automated email touches, with each touch spaced 2 days apart. (Touchpoints is an evolution of Mail Merge in that it adds other channels like calls to your campaign capability.)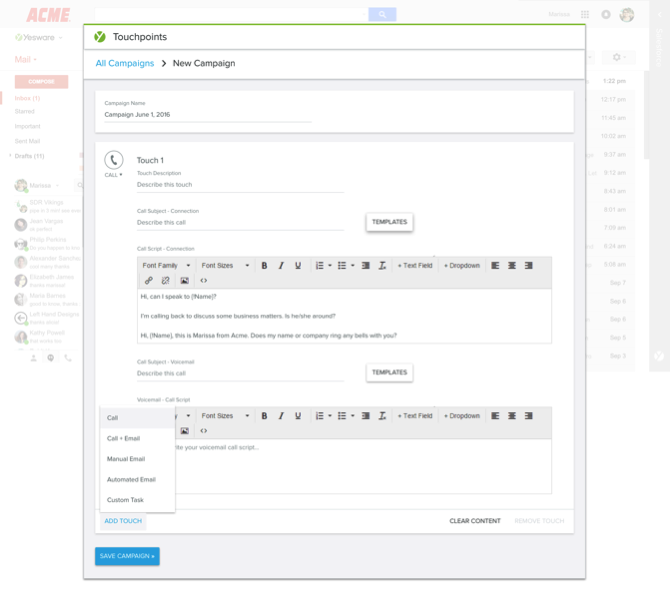 You can add a list of prospects to a campaign from Salesforce in the click of a button.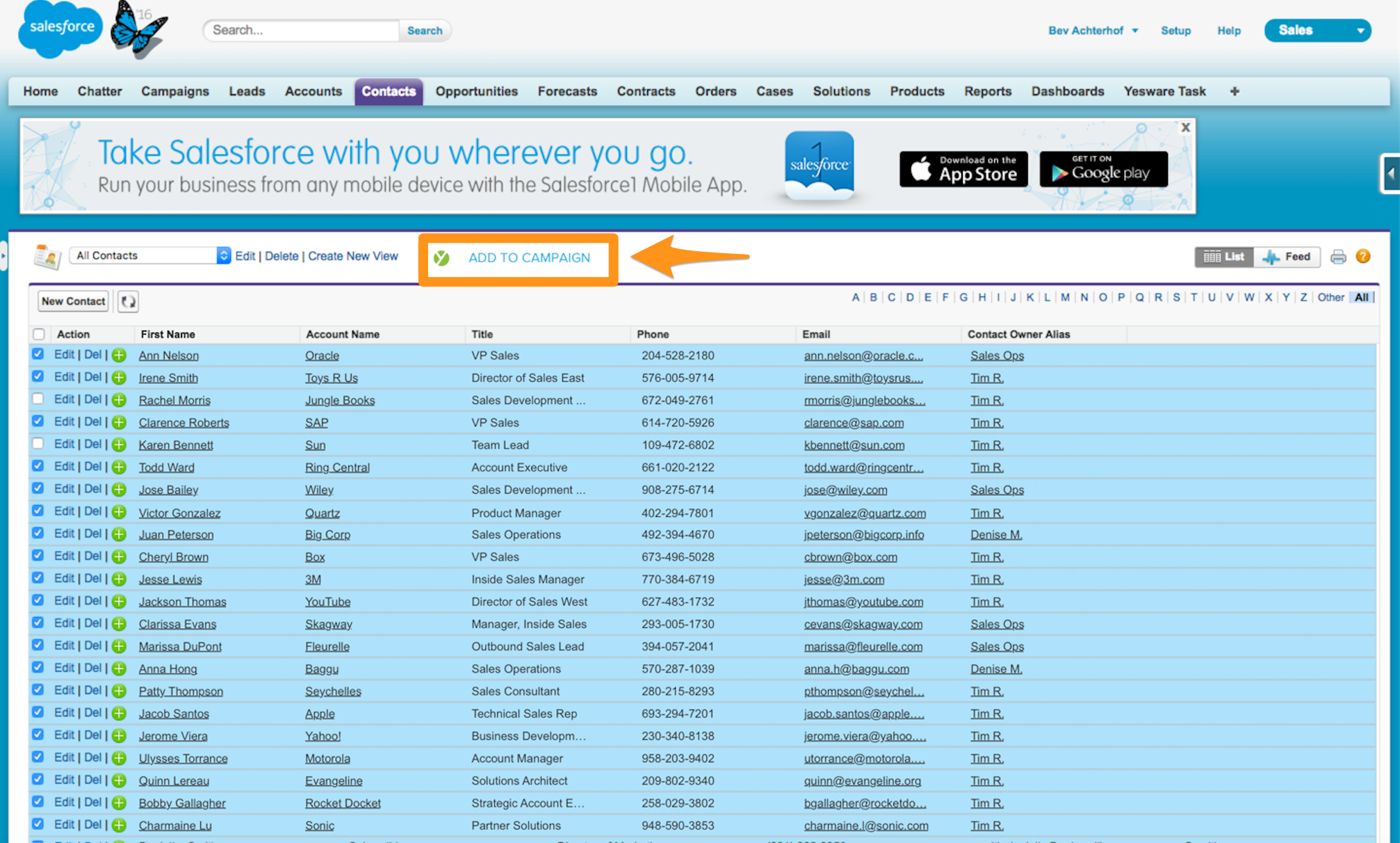 Once your campaign is active, a real-time to-do list shows you tasks that need action.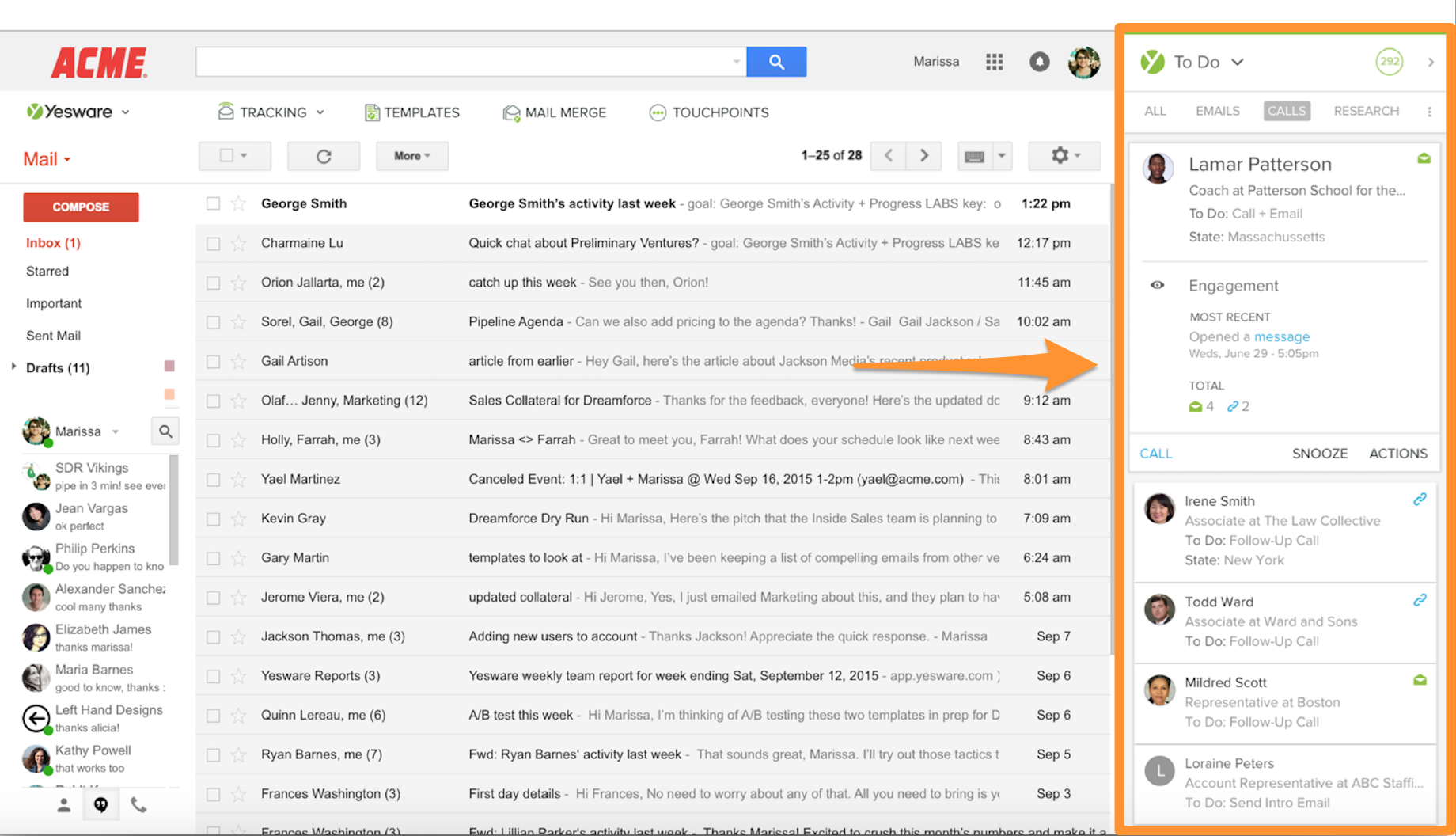 Your to-do list (a different view of what you might know as our "Salesforce Sidebar") has a number of helpful features.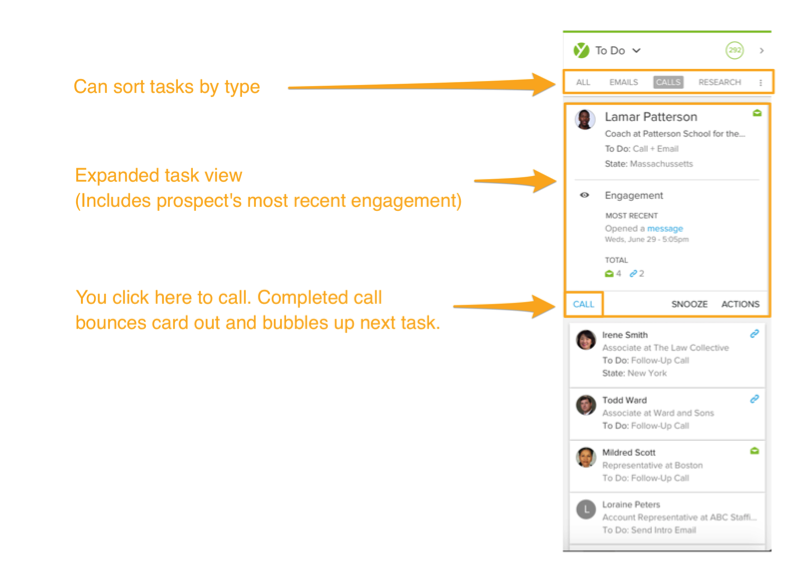 You can complete tasks like making a call right from your inbox, in a simple click.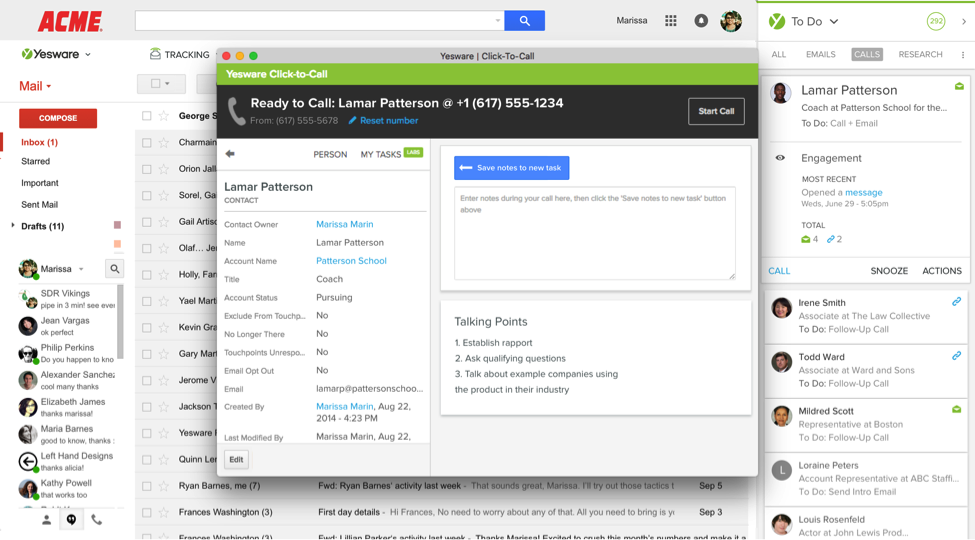 Salesforce sync is bidirectional. Touchpoints pulls your contacts into campaigns and engagement into sidebar tasks, while also pushing activities like emails, calls, replies, and meetings back to CRM.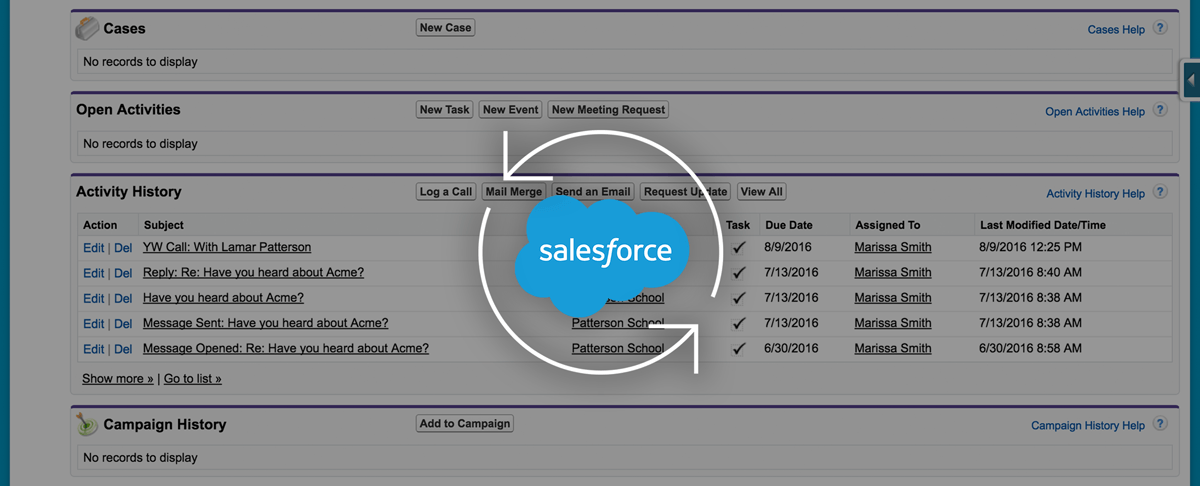 Reporting shows you performance metrics.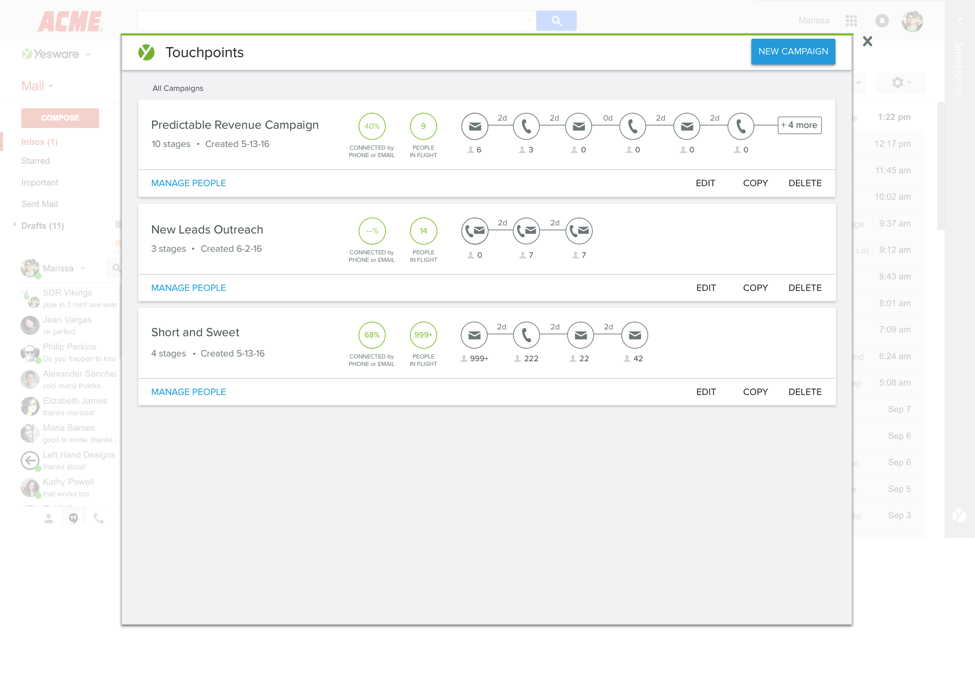 You can see a list of all prospects on a campaign and their status.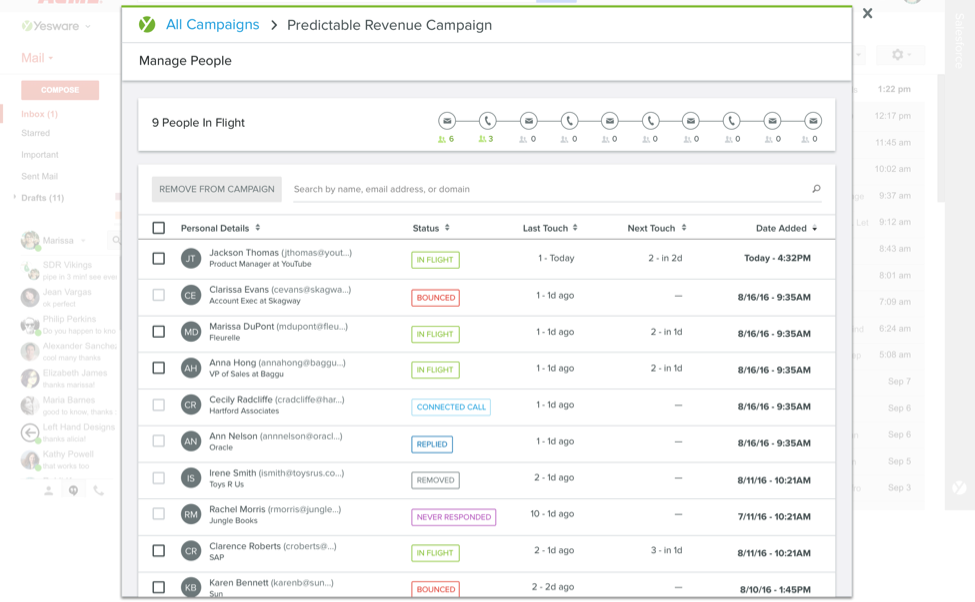 Why sales reps rely on Touchpoints:
Redirects time to selling by becoming their own personal assistant

Connects right to Salesforce so they don't have to toggle between apps

Uncovers what's working faster to pinpoint the best strategies
Why sales managers can't get enough of it:
Removes the need to spend hours training new hires

Gives more tenured reps the flexibility to customize their own campaigns

Uncovers which campaign messaging, channels, and frequency work best
With Touchpoints, sales teams have the ability to:
Customize multi-touch campaigns by industry, prospect stage, buyer persona, etc.

Enact account-based selling by placing all contacts at a company on the same campaign with personalized messaging.

Give prospects a seamless, thoughtful nurturing experience through email, call, and social.
You can refer back to this post and click here for tips to get started. And here are some FAQs, answered. If you have additional questions, submit a request at help.yesware.com and we'll get right back to you.