How to Start An Email: 3 Lessons Learned from 115,000,000 Emails
Want to know the worst way to start an email?
Ask for help before you say hello.
People are less likely to open or respond to emails containing a question in the subject line, according to Yesware's analysis of over 115 million tracked emails sent in the past year.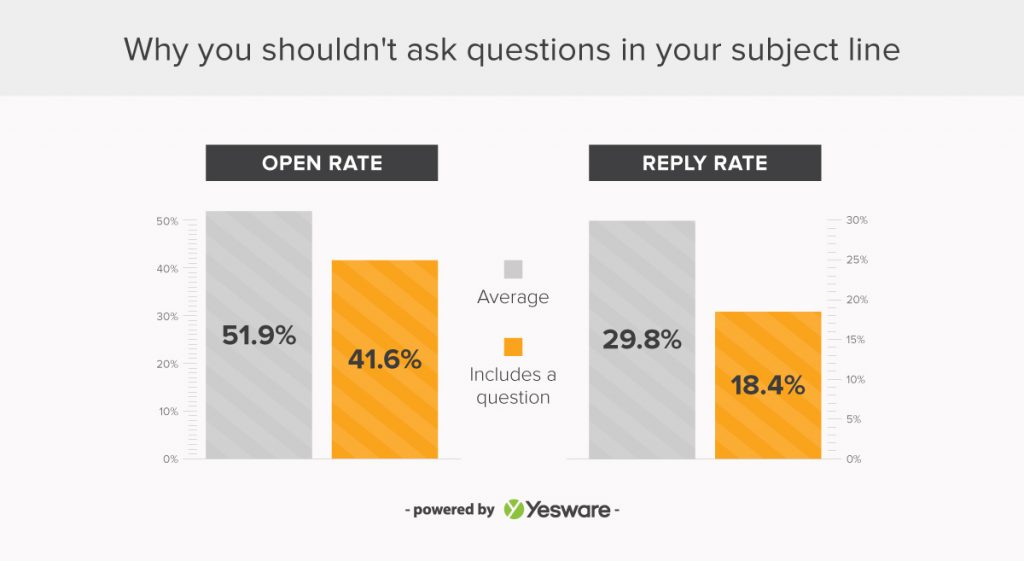 If you'd like to learn from your own email open and reply-rate data, we recommend taking a look at Yesware for Gmail or Outlook. Feel free to grab a free trial here.
The data also reveals that while "quick question" was by far the most popular two-word subject line used in over 910,000 emails sent by a whopping 3,146 companies, it's also one of the least effective. We see a similar pattern in subject lines stating "quick request."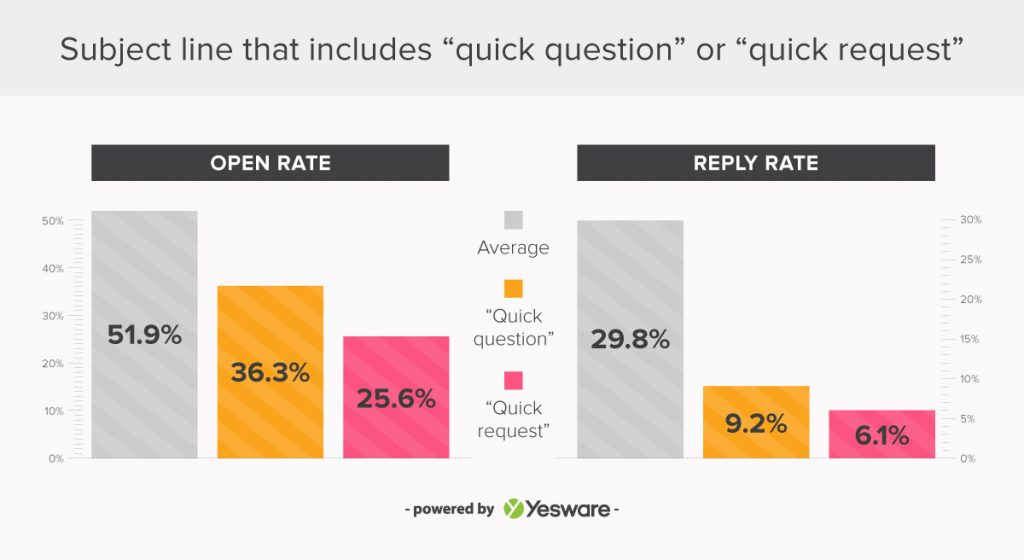 What's going on here?
Our Guess: No One Likes Getting Put On The Spot
The reciprocity principle says that people respond in kind to nice behavior. 
Putting a vague or irrelevant question in your subject line is not nice behavior.
Starting a conversation with a question is abrupt and demanding. You're asking for your reader's time and effort without offering so much as a hello.
If they're rolling their eyes before they even open the email, guess what happens to your reply rate?
We see this same line of thinking when looking at some of the most common subject line phrases.
"Appropriate person" is one of the top ten most used two-word email subject lines, yet Yesware research shows it's reply rate is six times lower than average.
"Correct contact?" is another crowd favorite that gets an underwhelming 16% response rate.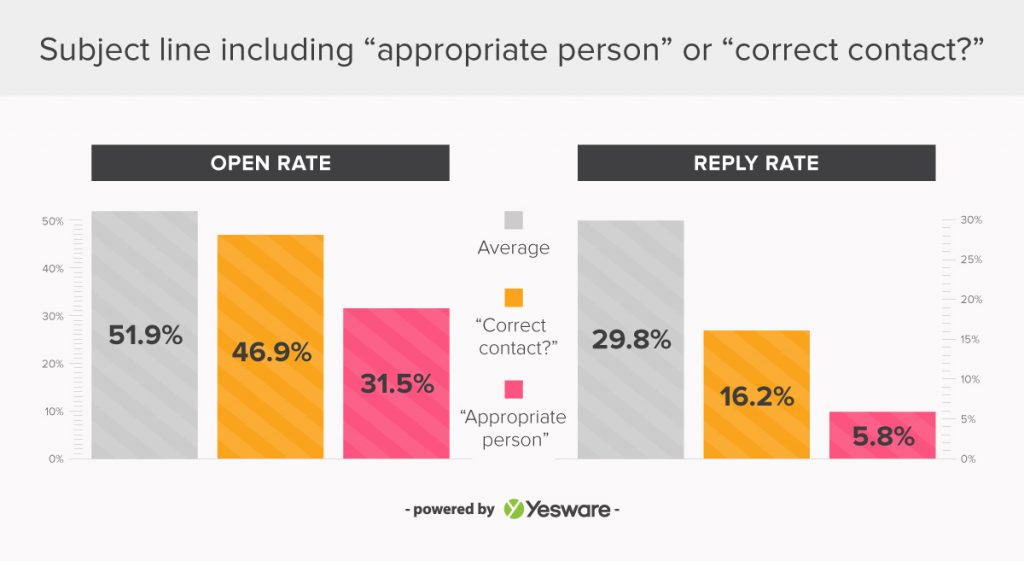 Here's How To Start An Email: Don't Assume You're Someone's #1 Priority 
You (hopefully) wouldn't storm into someone's office and start listing your demands. So don't immediately launch into a request or question at the start of your email either.
A vague subject line (like "quick question") can be annoying –and you don't want anyone to open your email in an irritated state of mind when you need something. Instead, be respectful of your contact's time, and let them know specifically why you just added another email to their already overflowing inbox.
Takeaways:
Asking a question your subject line can do more harm than good. Remember:
Go specific or go home. Using a vague subject line like "quick question" could decrease reply rates by as much as 20%.

Don't ask for the "appropriate person" or "correct contact." Finding a decision maker on your own is a much more effective way to stand out from the crowd.