In the world of inside sales, time management only gets you back so many minutes. It's sales prospecting tools that save you the real meat of your day.
Prospecting tools introduce automation, which grants back time that human behavior can't. SaaS products find prospects faster, remove manual tasks for sales reps, and prescribe the right messaging.
And they're extremely effective. Reducing non-selling activities like data entry and other manual tasks can increase revenue by 42.85%.
Here are the sales prospecting tools top-performing reps identify as a cut above the rest.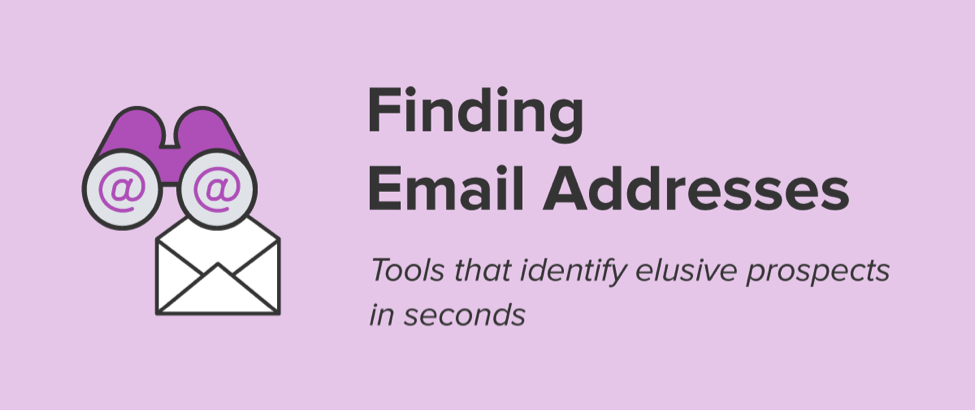 1. Email Hunter — Pull a list of emails for an entire company.
This tool identifies email addresses for any account you're looking for. All you need is a company domain. You can search through their chrome extension or enter domains through the browser version.
Click here to get started with Email Hunter.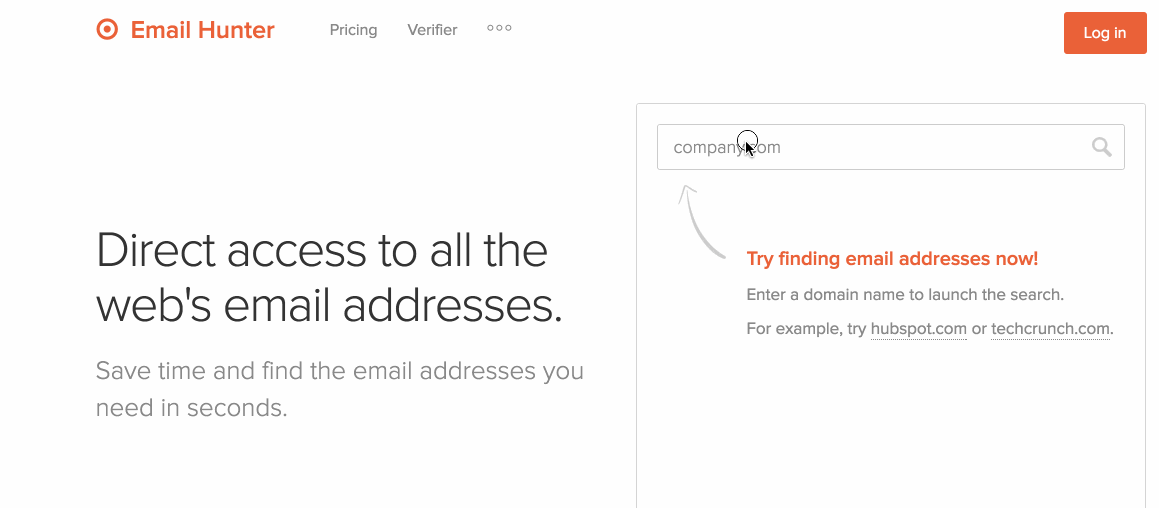 2. Voila Norbert — Send Norbert to find your prospect's email address.
Norbert helps you pinpoint the exact person you're looking to reach at an account. Enter your prospect's first and last name, then company domain; Norbert will take it from there.
Click here to see Norbert for yourself.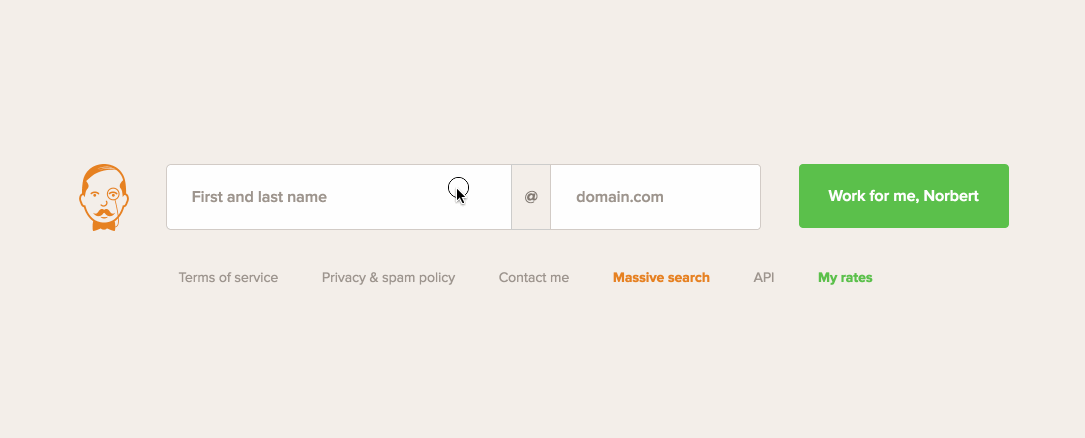 3. Headreach – Find targeted prospects & reliable contact information
Headreach allows users to search for prospects by name, company, website, or by using the 'advanced search' option where you can search by job position (easy access to decision makers). Once you find your prospect, click "find (name)'s emails and social profiles" and they'll be added to your contacts. Headreach also includes a log for easy access to all of your searches.
Get started with Headreach here.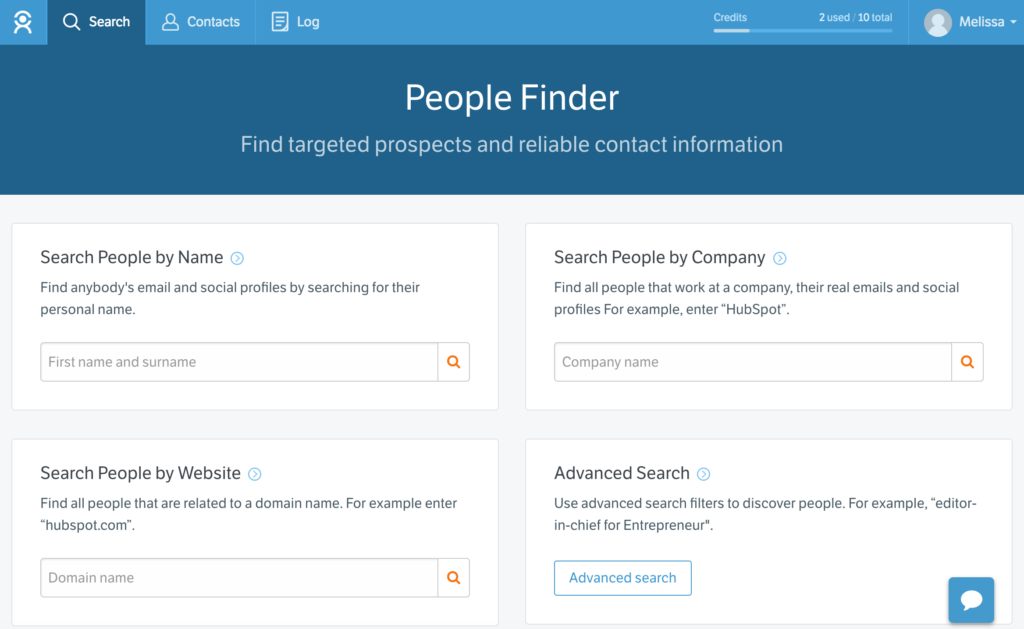 4. Clearbit – Finds email addresses right from your Gmail inbox
Looking for someone's email address? With this Gmail Chrome extension, you can identify it in 10 seconds and then one-click-compose an email to them. Just plug in their company name with either their first name or job title.
Click here to get started with Clearbit.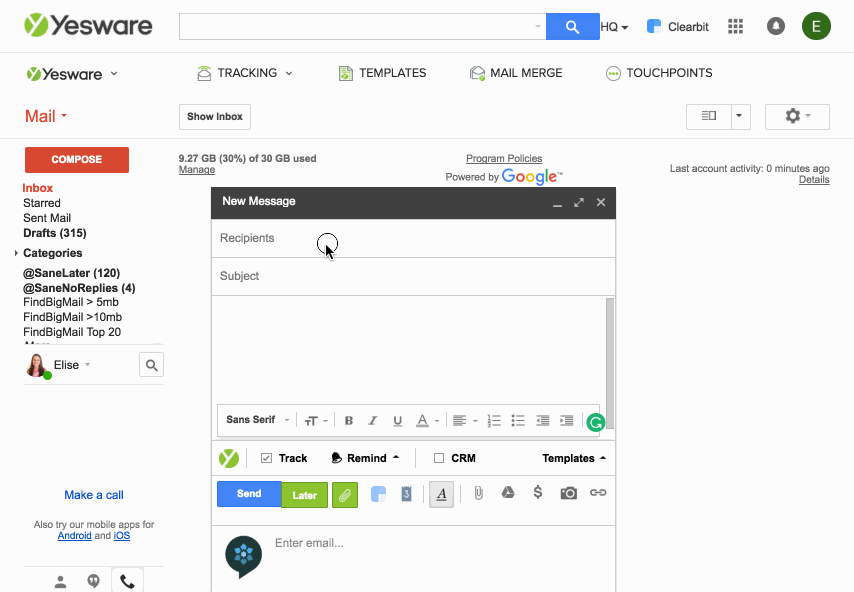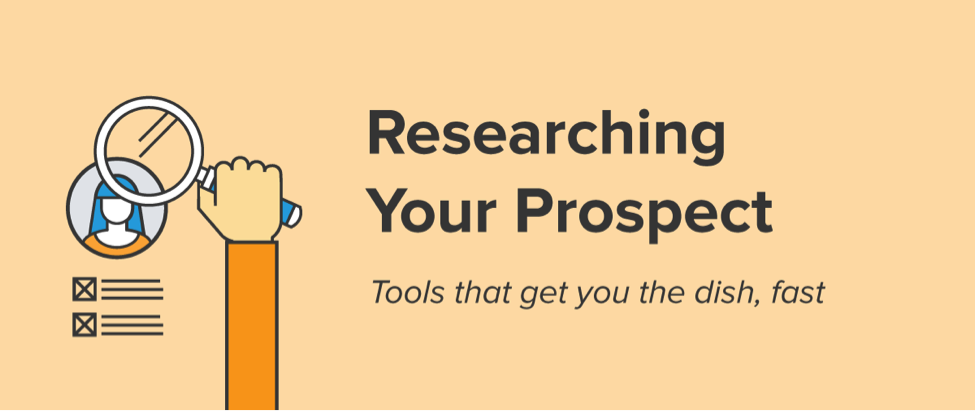 The best sales prospecting tools for researching your prospect are right at your fingertips. But before we get there, here's a handy spreadsheet to log your research into. It makes your life easier, and you can use it to email up to 200 prospects at once with personalized messaging (we'll get to that later).
Now, onto the sales prospecting tools that do the research for you…
5. Rapportive — The basics on your prospect, right where you need it.
A Firefox and Chrome add-on, this tool brings your prospect's LinkedIn info right into your inbox. It pulls up their picture, current and previous role, location and mutual connections.
To get started with Rapportive, click here.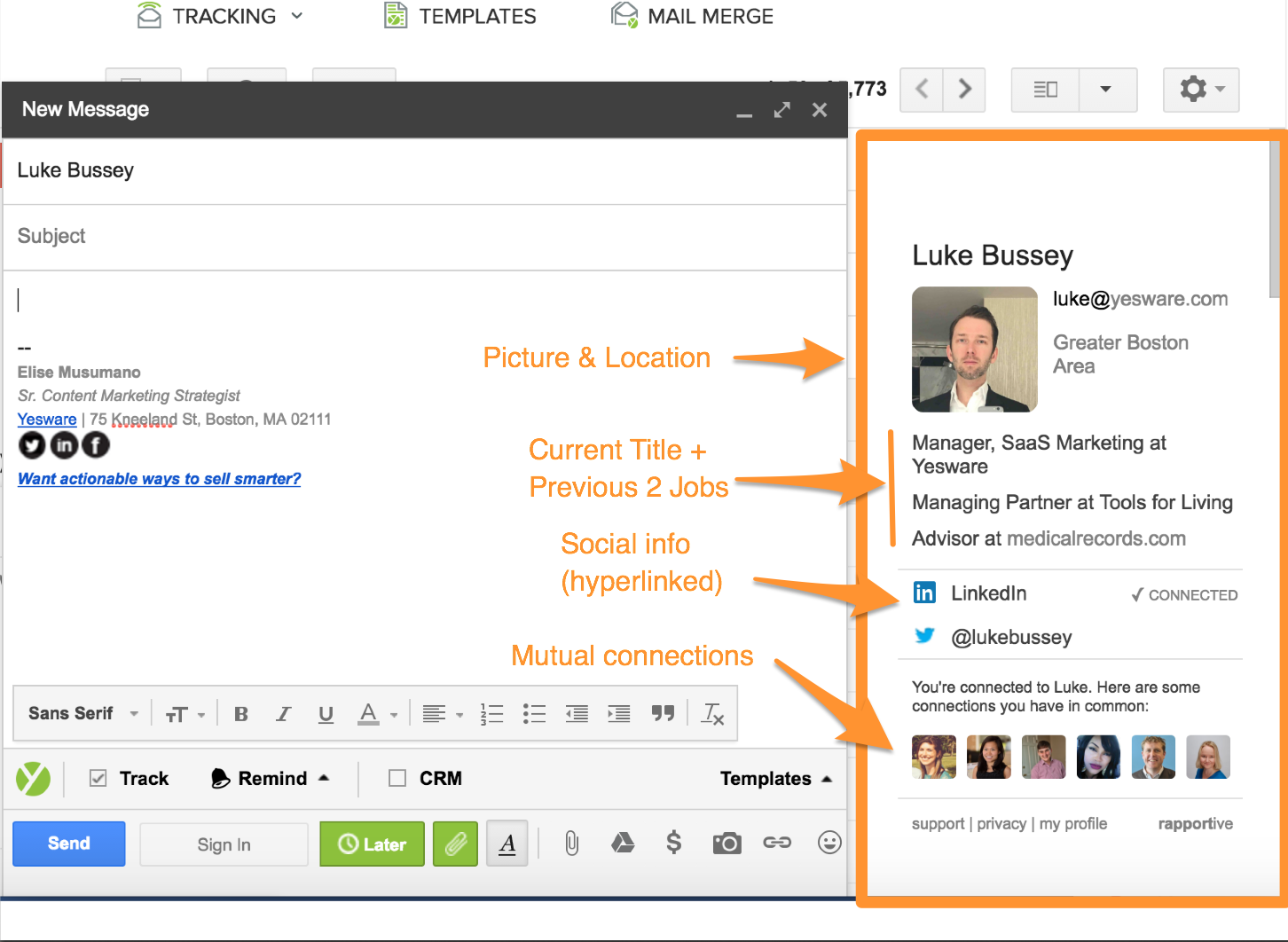 6. Owler — Competitive intelligence that keeps you on your game.
This is a free browser tool that lets you search your prospect's Company Profile to reveal competitors, estimated revenue, employee count, funding history, any acquisitions, and news.
Click here to get started with Owler.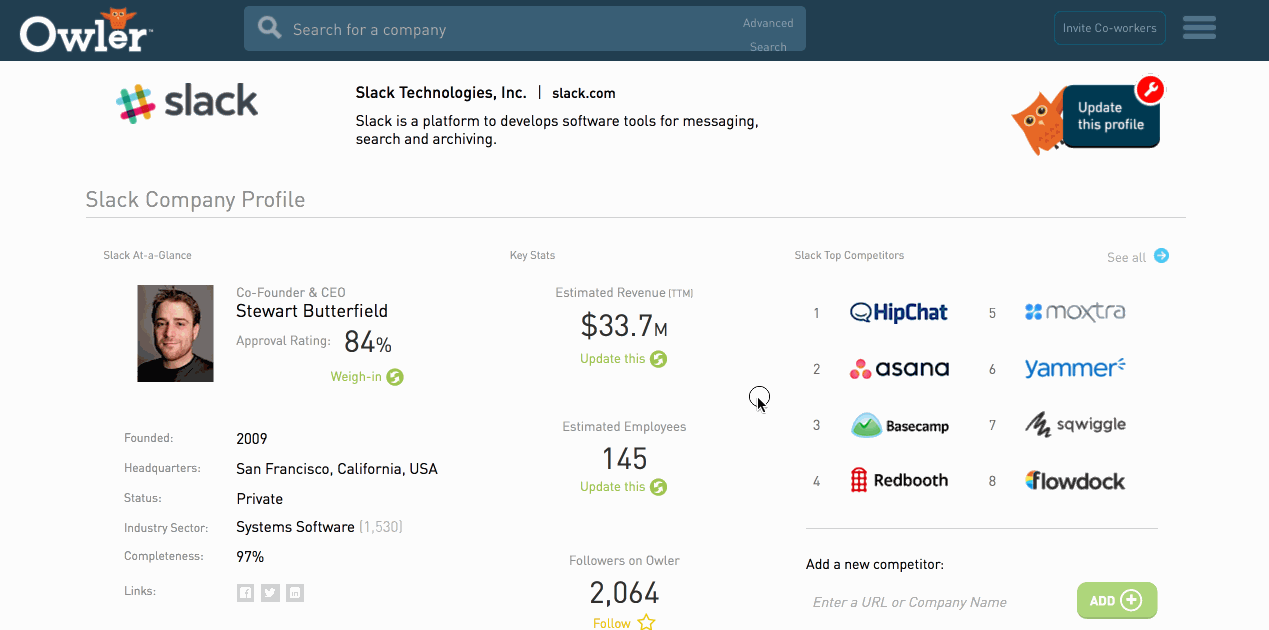 7. Mattermark — Discover more about your your prospect's company.
A quick search shows you the industry tags that your prospective account falls within, the key people at the account, and includes a graph of the company's growth, mindshare, and weekly momentum.
Here's what I got when I searched "Mattermark" through Mattermark: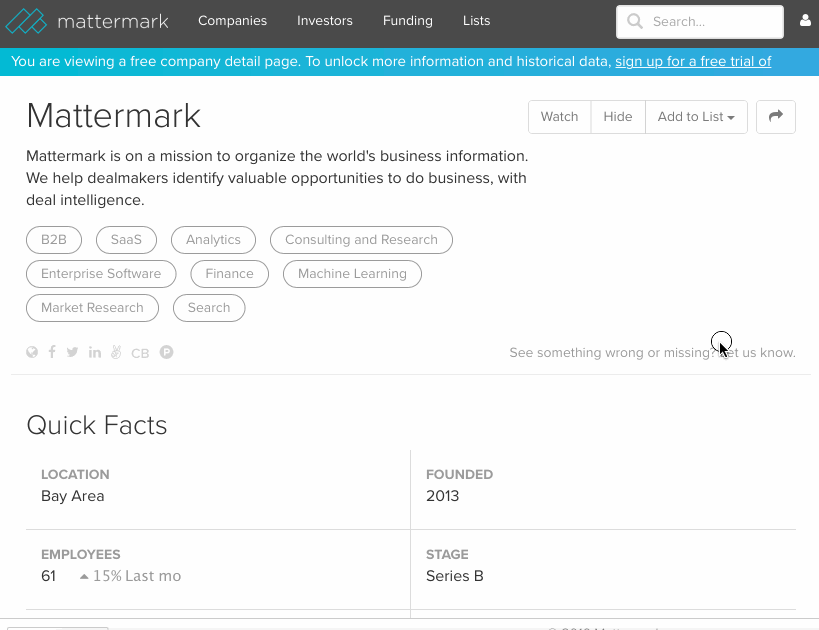 Get started with Mattermark here.
8. Siftery—Find out what products other companies are using.
This handy tool uncovers whether your prospect is using a competitor. Filter by team to find exactly what your prospect's department is using. Here's what our own marketing team uses: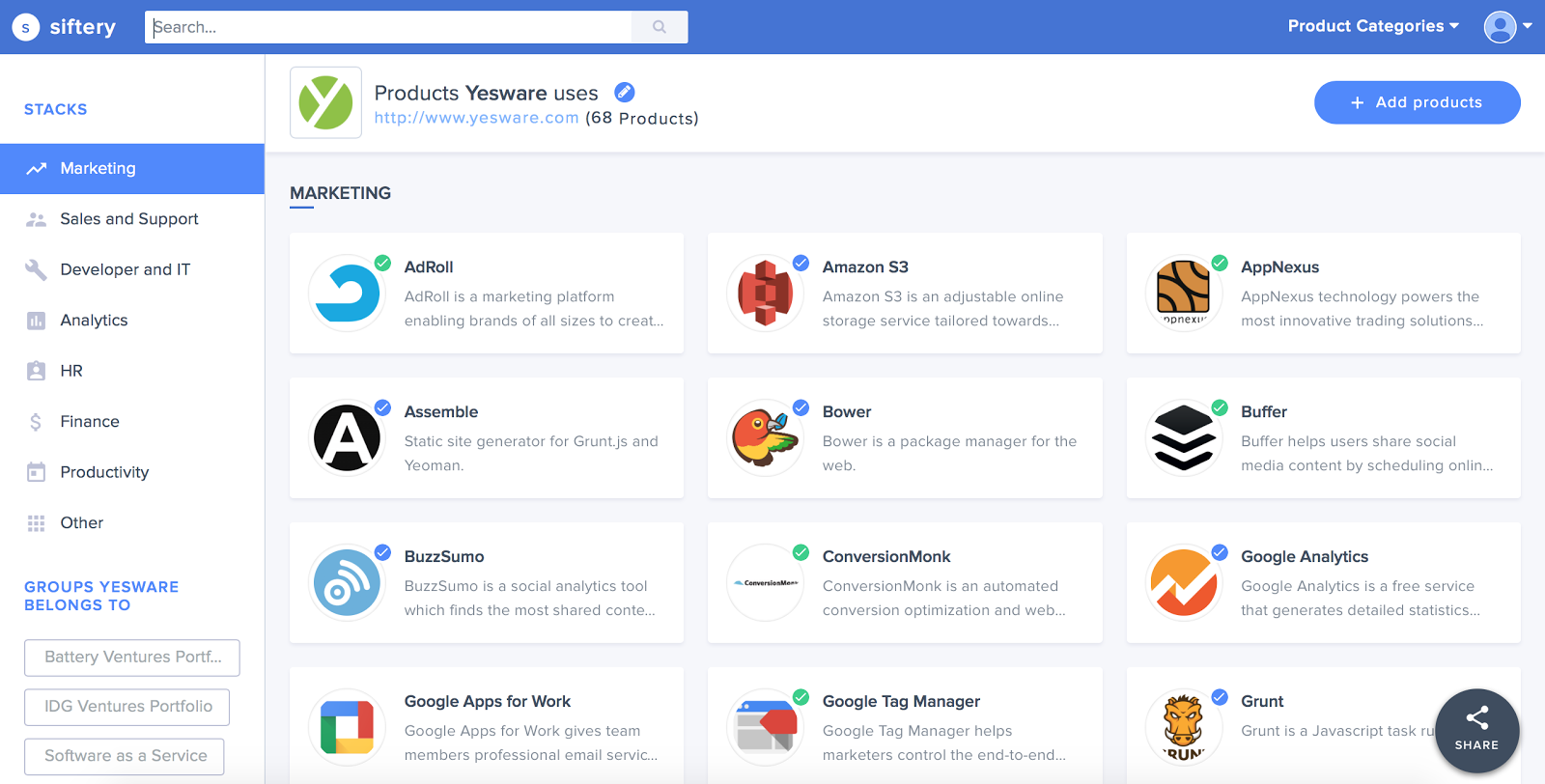 Get started with Siftery by clicking here.
9. Ghostery—Track the tools being used on a website.
Like Siftery, this sales prospecting tool helps you enter into a conversation more informed. SaaS teams install the browser extension to figure out who they're up against before calling or emailing a prospect.
Click here to get started with Ghostery.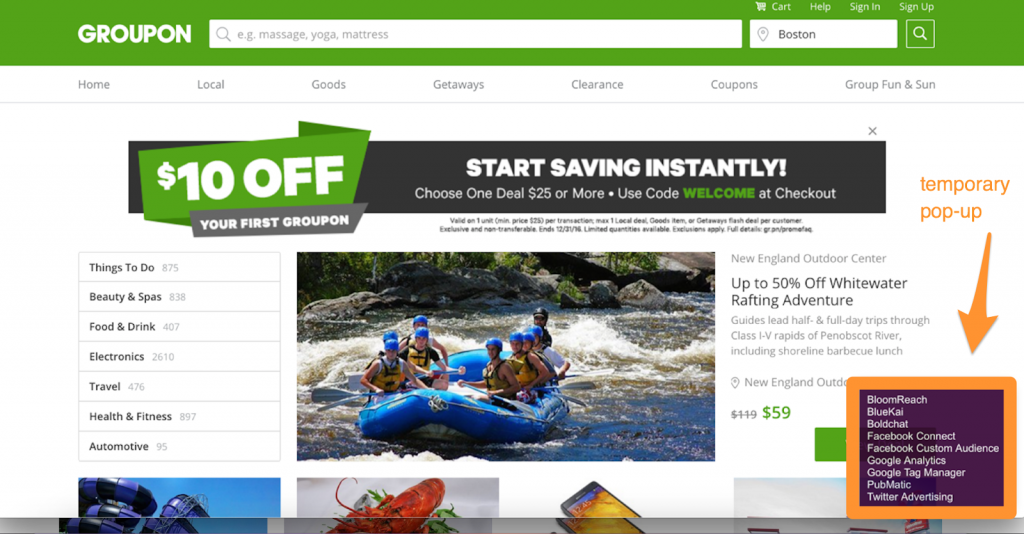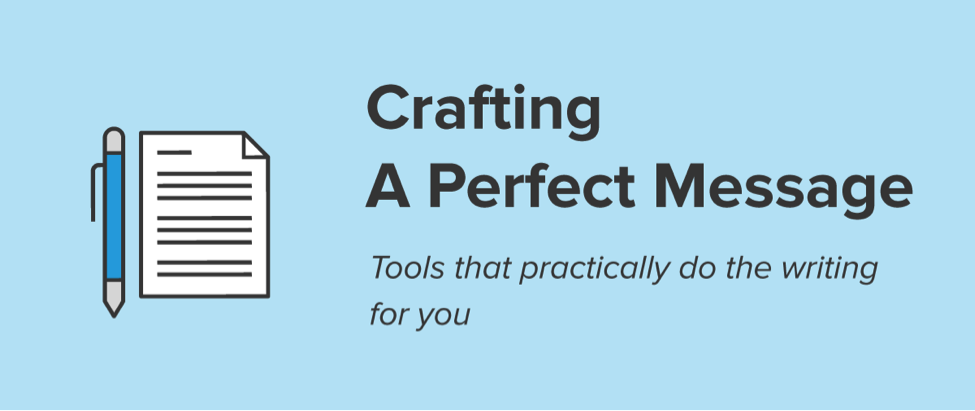 You know what you want to get out of an email as you go into it, but knowing how to get there can be tough. That's why there are tools to guide you along the way.
10. Crystal — Unlock your prospect's personality profile with the click of a button.
Don't worry about how to personalize your approach, because this plug-in does it for you. Crystal tells you exactly what to do in order to align with your prospect's working style.
Get started with Crystal here.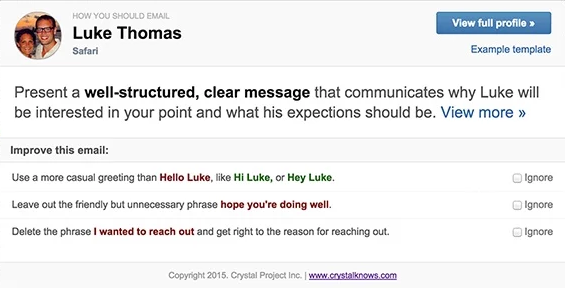 11. HemingwayApp — Your real-time guide for bold, clear writing.
This site does the heavy lifting for you by showing you exactly what to cut and what to change. You can edit your email within the app before copying and pasting into Gmail or Outlook.
Click here to improve your writing with HemingwayApp.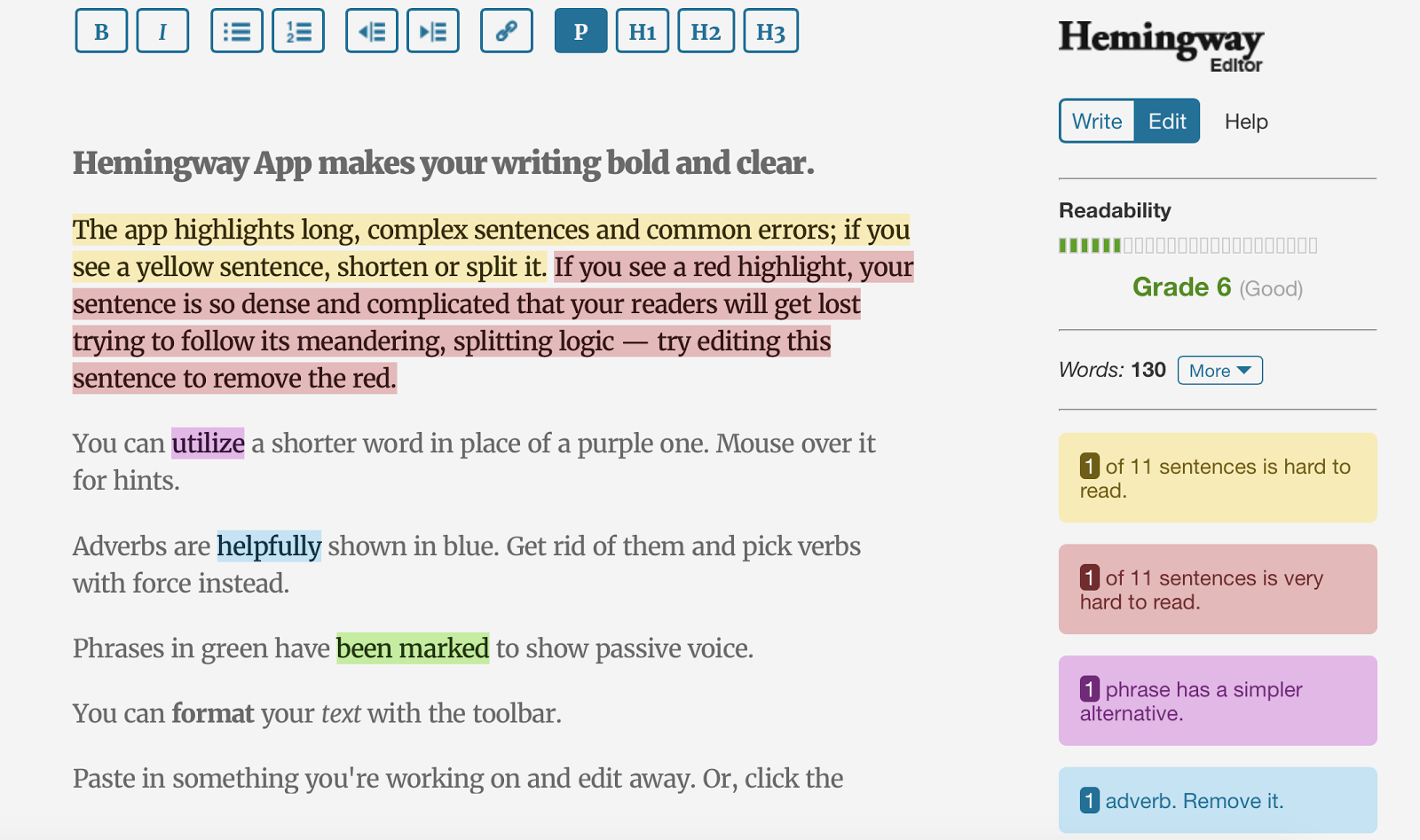 12. WiseStamp—Create a free email signature in under a minute.
Similar to htmlsig and newoldstamp, this site creates a professional sign-off for you in seconds. Use it to humanize your cold email with a picture of yourself; it'll make you more memorable.
To make a lasting impression with your email signature, click here.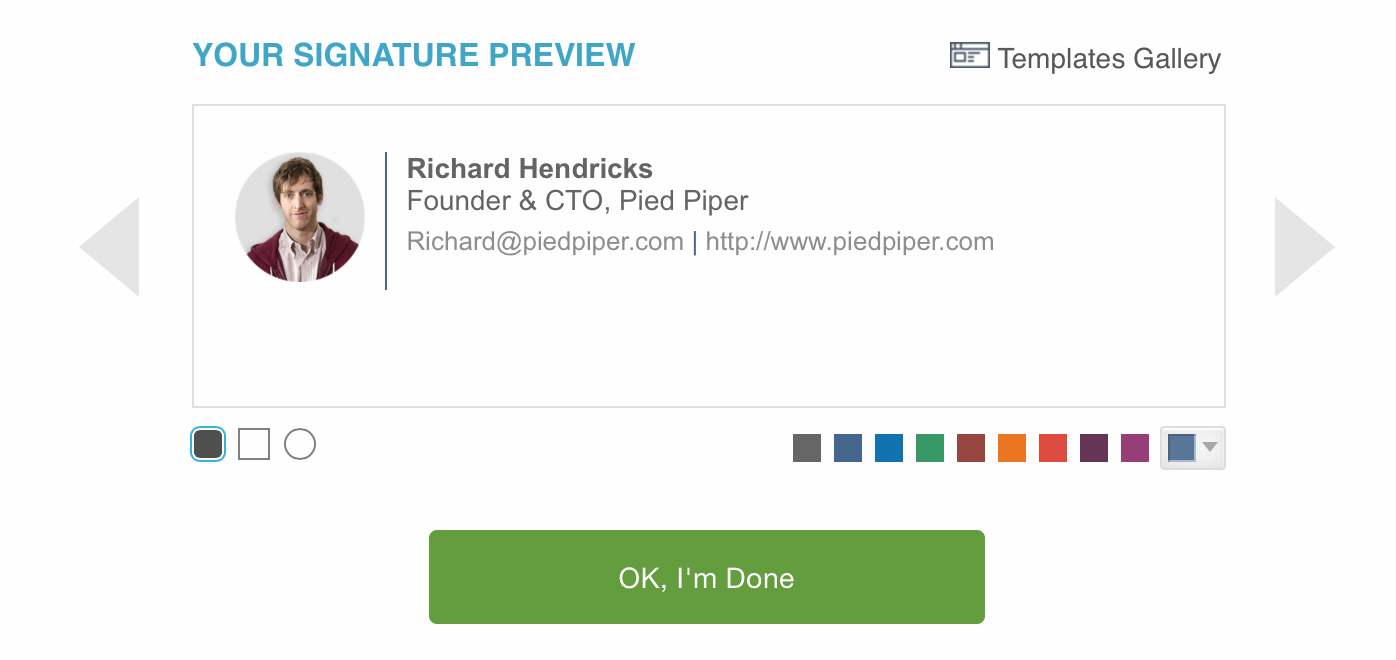 13. Yesware Mail Merge—Scale your outreach with drip campaigns from your own inbox.
If you're looking for more time in your day, you're in luck—this sales prospecting tool wins you back precious time with features that plug right into your Gmail or Outlook account: email campaigns (called Mail Merge), email tracking, Templates, Send Later, Reminders, and a Salesforce integration.
Mail Merge is a bulk email scheduler that lets you email up to 200 prospects at once with personalized messaging. Here's what that looks like: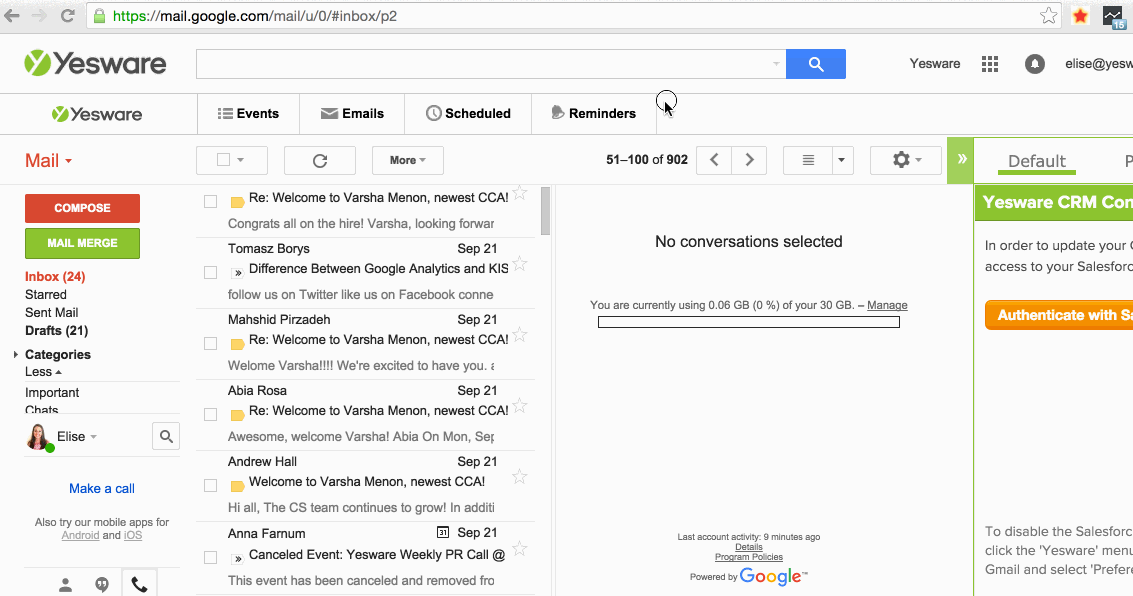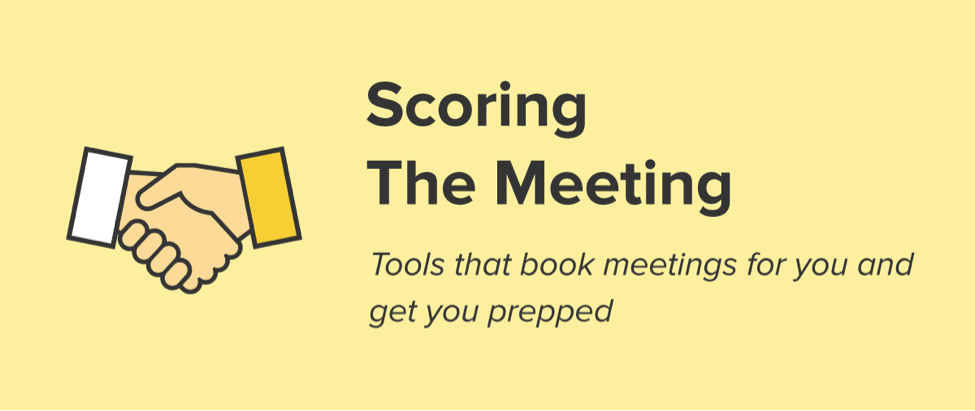 14. CharlieApp — Briefs that give you a killer first impression.
This tool monitors your schedule and gets you info on the people you're about to meet with. Charlie highlights specific opportunities for compliments or conversation starters, paving the way to a successful conversation.
Get started with CharlieApp here.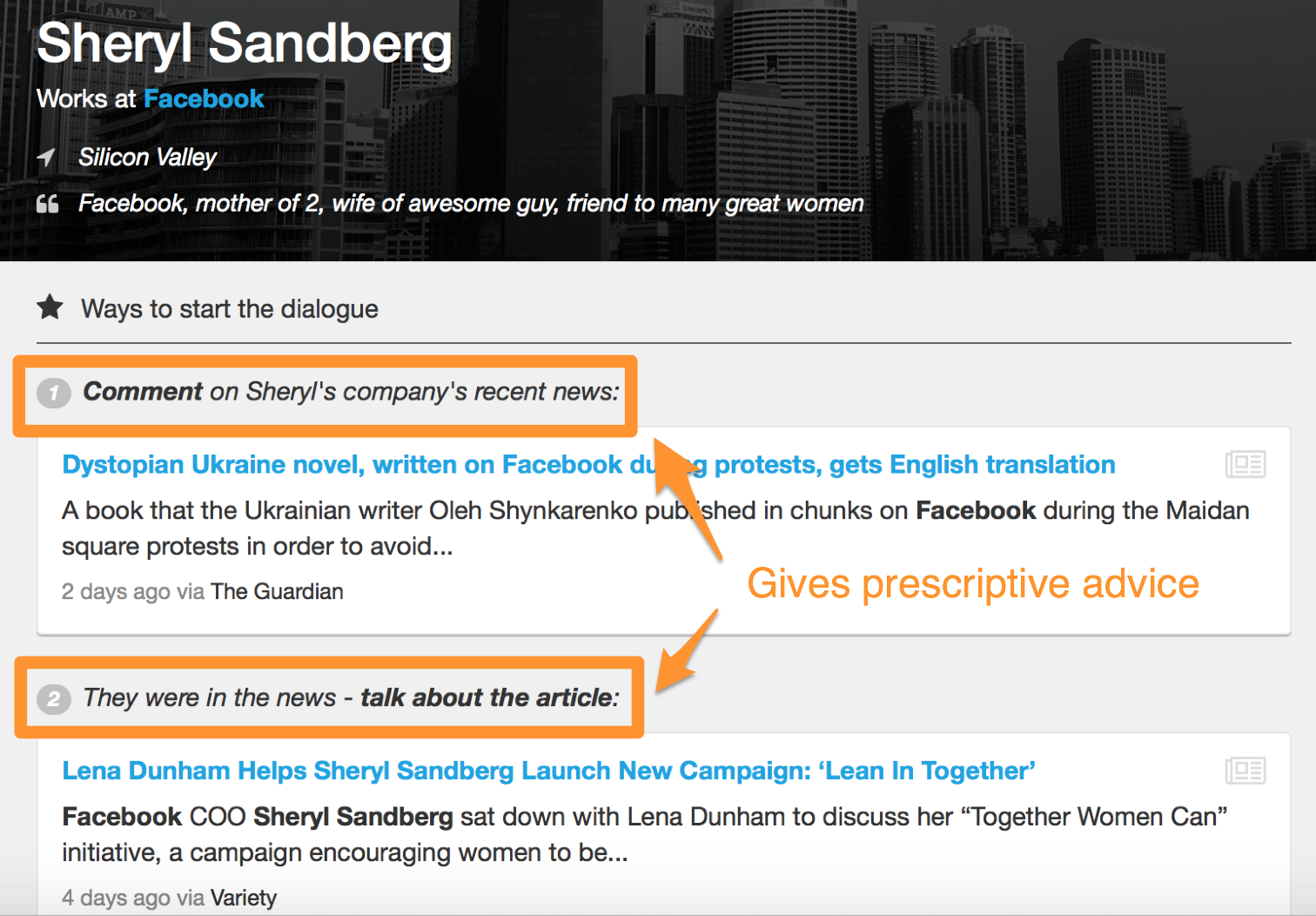 15. Calendly—Hand over your schedule for your meetings to be booked for you.
This tool integrates with your calendar, sends your availability to your prospect, and tracks any calendar changes so your prospect books a still-available time.
Click here to get started with Calendly.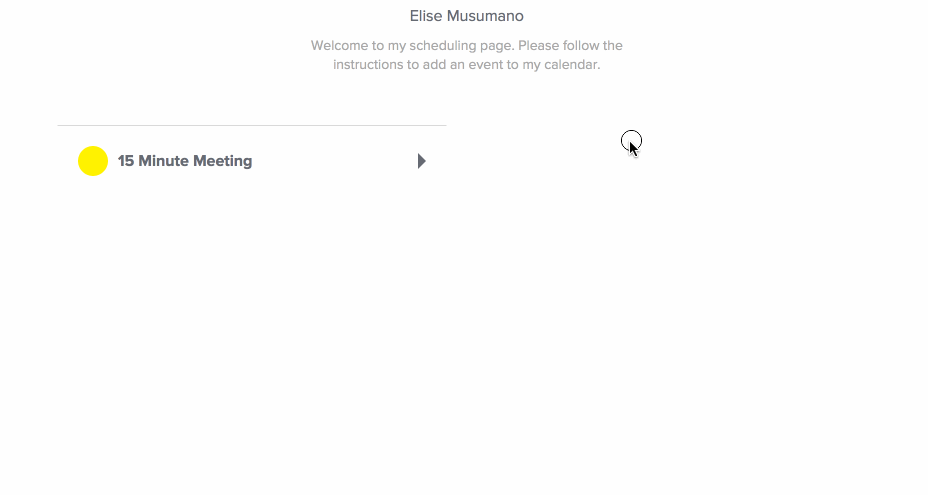 16. Clara—An auto-scheduler with a human feel
Clara books your meetings on your behalf. With a free trial or paid subscription, just CC clara.lagrange@claralabs.com on your email to your prospect, and you're good to go. Not only does Clara reach out to your prospect to set up the meeting, but she follows up if they don't reply: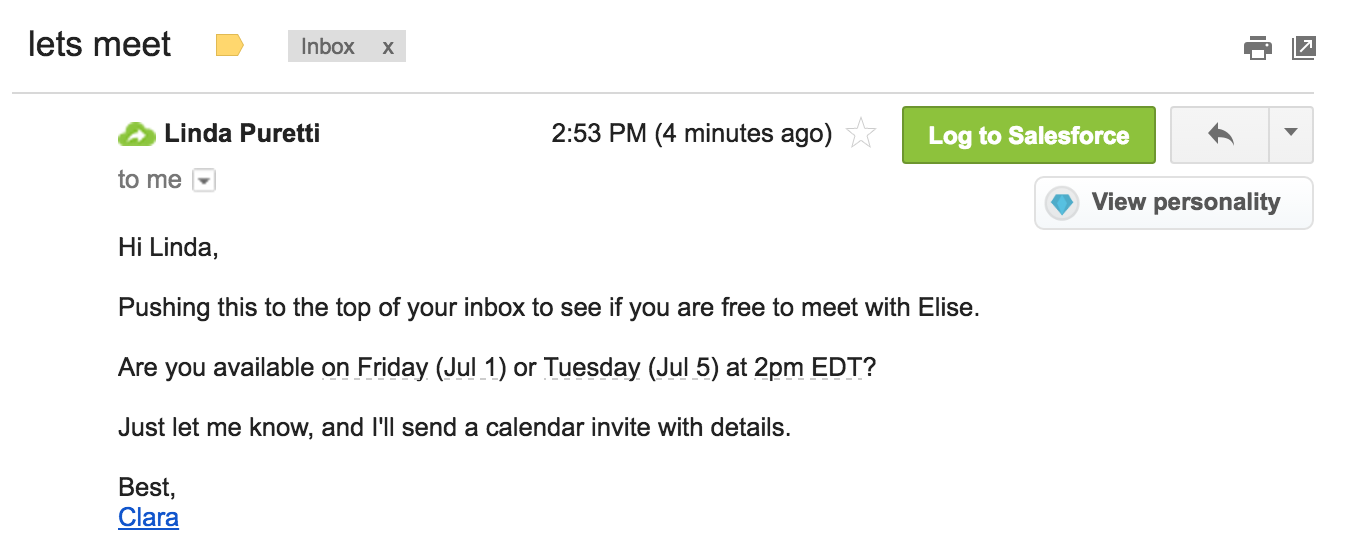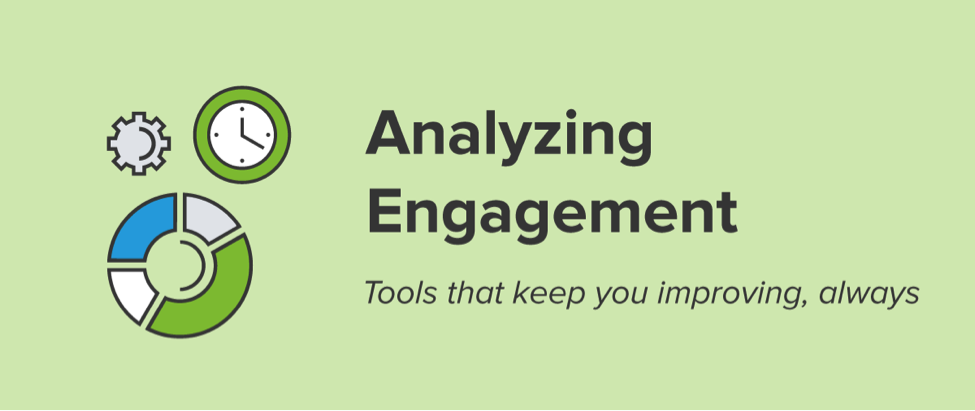 All of the options above start improving your productivity on Day 1, but the real beauty of a sales prospecting tool is the ability to consistently improve your performance each day.
17. Attachment Tracking—Uncover what interests your prospect most.
This tool from Yesware shows you exactly how long each person is spending on the pages of your email attachment. It tips you off to the most compelling elements of your messaging, and helps you cull what you send going forward.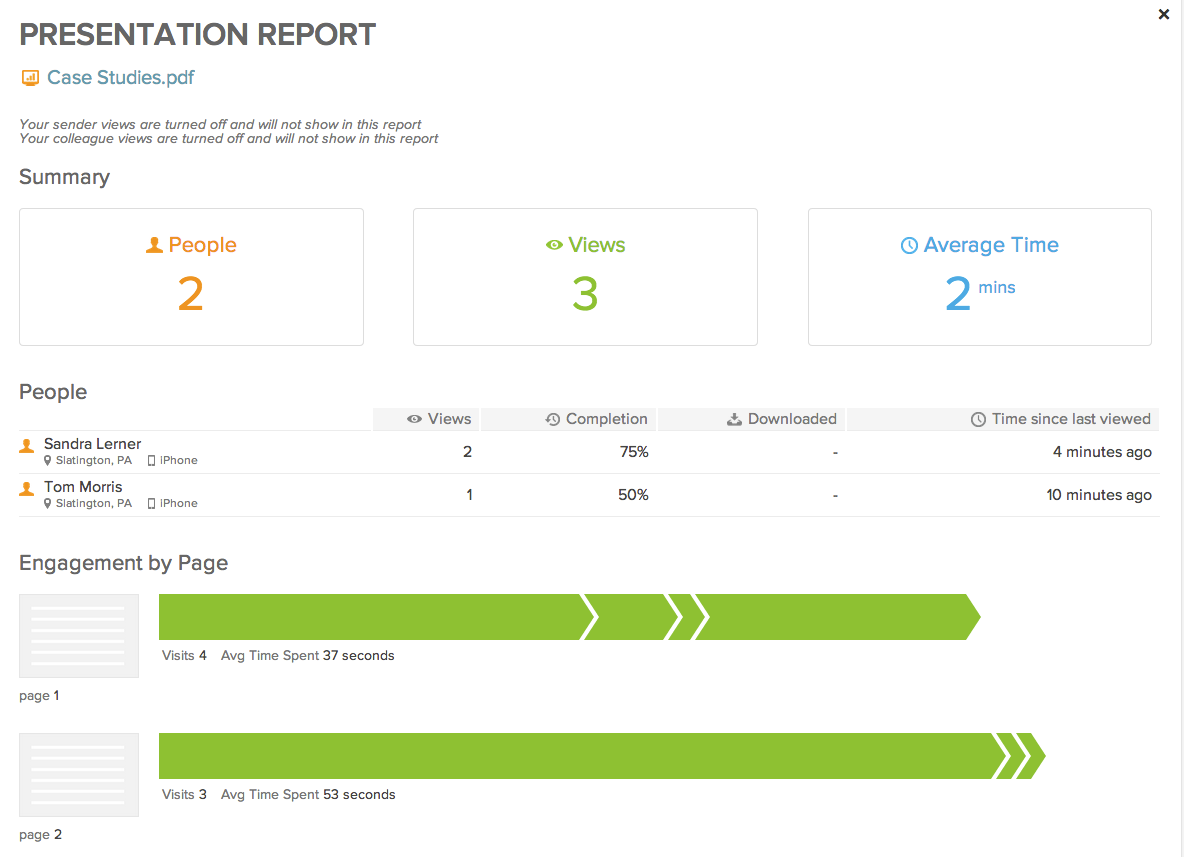 18. InsightSquared—Harness the Salesforce data you already have.
InsightSquared has a number of free sales prospecting tools that you can start using today, like a Sales Grader Report, Sales Funnel, and a Lead Generation Report (below) that lets you track performance against your goals.
Click here to get started with InsightSquared.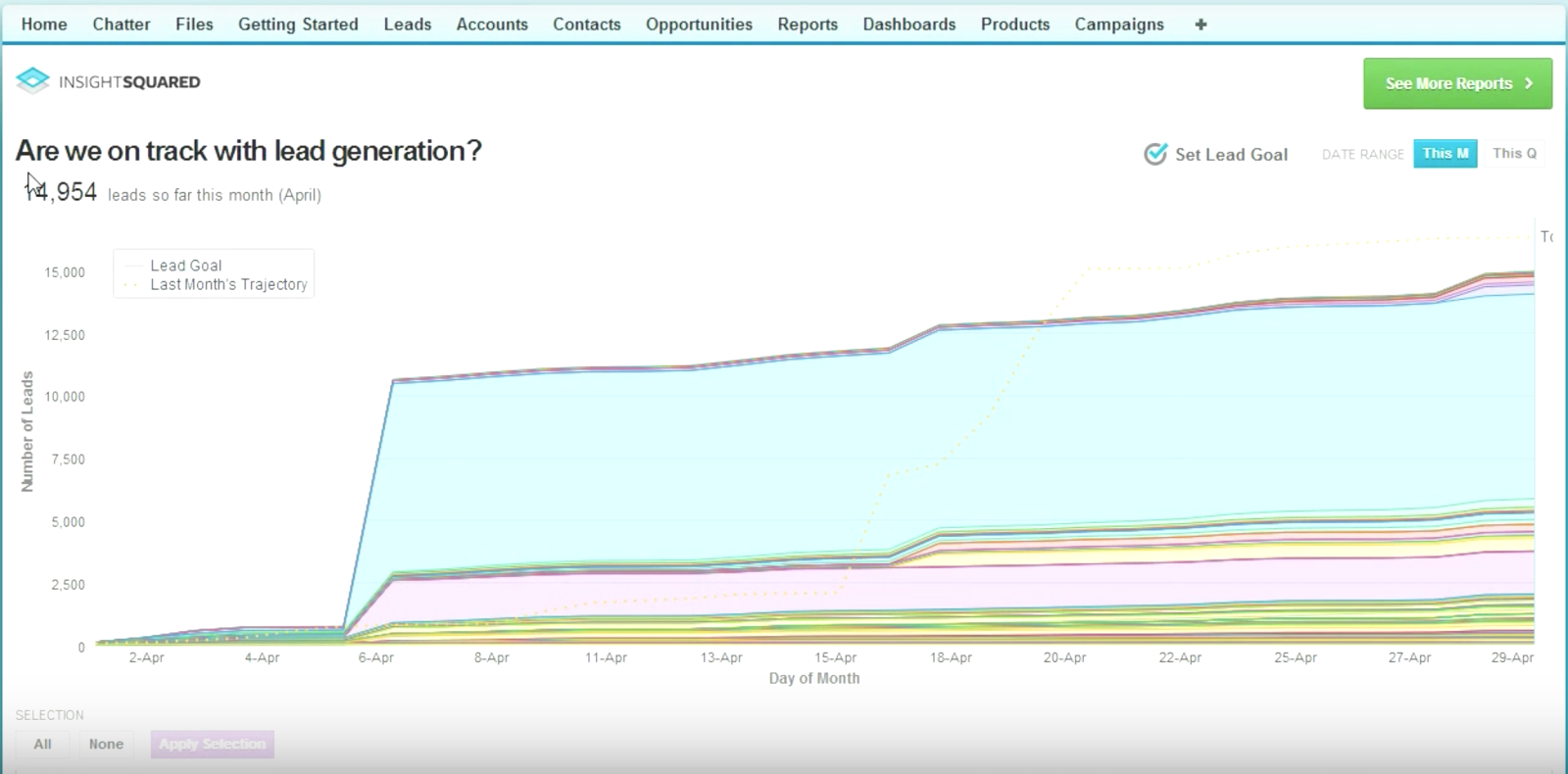 19. Template Reporting—Find out which emails are outperforming others.
Template Reporting helps you check in on the effectiveness of your active templates, and it's a great source of measurement if you're A/B testing email variations like tweaking your subject line to try to increase opens and replies.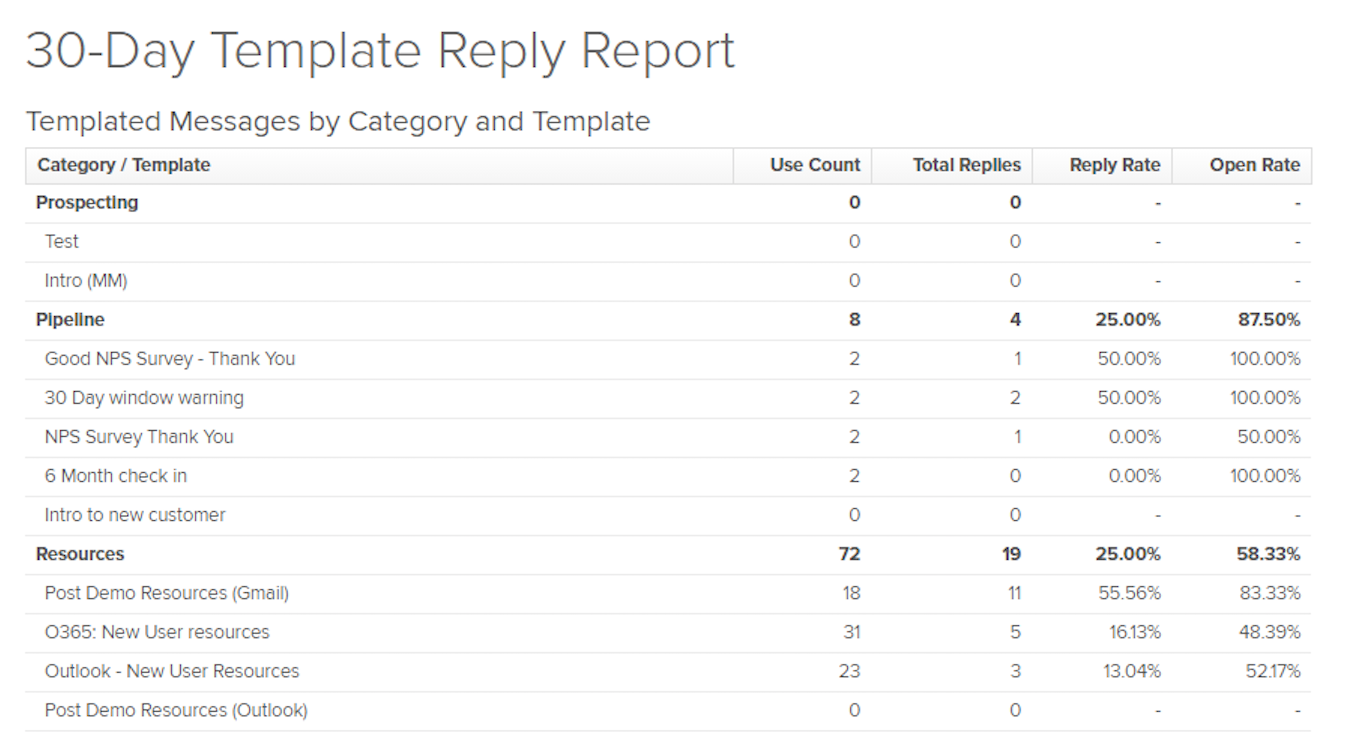 And that's all for now! We recommend that you try at least one of these sales prospecting tools today, and feel free to share any others that we missed! What's in your sales stack?