4 Tips for Starting Q4 With a Bang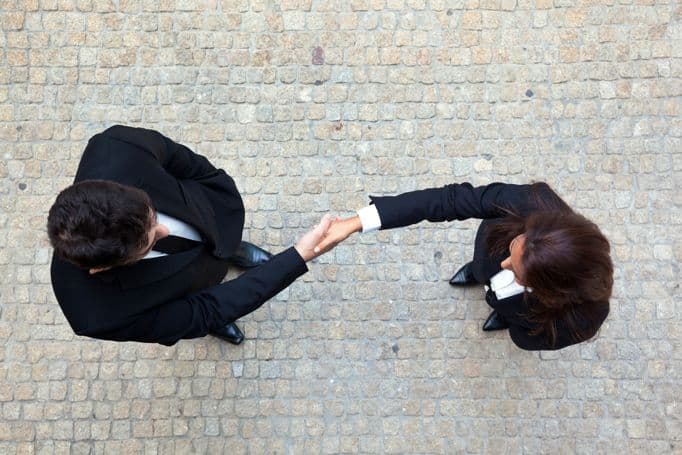 October is here. And with it comes the pressure, but also the exhilaration, of year-end's fast approach.
These next 3 months are what the executives, the board, and your team will remember. Because finishing the year off strong is key to starting off 2013 with that sense of accomplishment many of us are after when we're up and going to work in the morning.
Hitting Your Sales Targets
But hitting your yearly sales target is a challenge. If everybody could do it, we'd have a lot more salespeople.
Particularly in this economy, with companies cutting down on spending, making your numbers may have felt tougher than ever. Or maybe you've been killing it all year and feel like you're starting to run out of steam—or just need a way to keep your hot streak going until the end of December.
What can you do this quarter that's different?
Top 4 Tips for Q4
Here's what's driving us this quarter:
1. Get analytical: It's critical that you get real and review what you did in the previous 3 quarters. It won't be pretty—but what's key to your success in this quarter, as opposed to the others, is your ability to dissect why you didn't close a deal, and what you can do better.
2. Get pumped: The task ahead is a challenge, especially for those of you who are digging out from down quarters. Now that you know where you left money on the table, formulate a plan of attack and get excited about hitting—and exceeding your quota. Studies show that the power of positive thinking goes a long way toward achieving stretch goals. So get in touch with your inner Jerry McGuire and think, "Show me the money!"
3. Get creative: The tired old sales methods didn't work, that's why you're searching for a new approach. Connect with what motivates you from within, think about what led you to want to work for this company in the first place, and remember what drove you into sales. Now that your passion is flowing again, open your mind and think like a customer. What would appeal to you? Why would you want to buy? Why would you stand in line for hours to be the first to get this product? Once you understand the must-have from the customer's perspective, you know how to sell it.
4. Get going: Now is the time to act. Leave the last 3 quarters in the past. Whether you rocked them or you tanked, this quarter is what truly matters. This is your time to shine. Make sure you have the right tools, the right support, and the right attitude to keep you going for the next 3 months.
It's your make-or-break time—and you're going to nail it.
Get expert sales tips straight to your inbox to win more deals
Related Articles
Sales, deal management, and communication tips for your inbox