How Smart Salespeople Are Using Mobile
Media companies on the web now see more than 50 percent of their overall traffic coming from mobile sources such as smartphones and tablets. Mobile dominates.
But dramatic shifts don't necessarily lead to instant riches. Even the smartest salespeople still puzzle as to how mobile can create significant sales volume. Like social media, it's one of those things that salespeople acknowledge but often fear or ignore when no one's around.
If mobile has truly arrived–and is no longer just "coming"–expect the usual resistance to change. Some in the ad sales world talk disparagingly about how broadcast TV dollars, having shrunk into "digital dimes," will now crumble into "mobile pennies" hardly worth the trouble to stoop for.
The Next Big Thing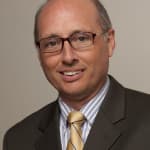 Gordon Borrell of Borrell Associates isn't one of those naysayers. He thinks one burgeoning technology within mobile could be the next big thing in high-tech sales: geofencing. Unlike many a slice of digital jargon, geofencing pretty much describes itself.  It's a virtual perimeter for a real-world geographic area. So let's say you set a boundary via mobile communications that encompass a six-square-block area of the city. That would be your geofence, and anyone who enters that area whose contact information you have might receive a text message or email via smartphone or tablet. And when the bullseye of the geofenced turf is a retail outlet, store, or operation with a hungry sales force, things get mighty interesting.
"If you have an affinity for a certain store, and you come within a mile or 100 yards of it, it can send you a message," Borrell says. "It's a very exciting concept and I'm very high on it."
Here's how high: Borrell cites a San Francisco company called Placecast, which ran a promotion with a Lands' End store in that city recently. A bulletin went out via mobile, and the results make Borrell laugh in admiration:  "Eighty percent of the people who saw the message went in the store. And 60 percent of those people bought merchandise. Direct mail campaigns have a 1-2 percent response. It was amazing."
Results of that nature have been reported elsewhere. In April, mobile industry veteran Rip Gerber cited the results of a geofence pilot program at his Chief Location Officer blog. During the campaign, Alliance Data Retail Services sent more than 20,000 opt-in email invitations to cardholders of select branded credit programs, asking them to join in a text message pilot campaign at Easton Town Center, a Columbus, Ohio, shopping mall. Initial findings revealed that participating cardholders spent an average of 24 percent more in a shopping trip triggered by a text message than the average cardholder.
Gerber and other experts see a not-too-distant future where sales forces use mobile to generate a wealth of leads via location-based services (a topic we hope to explore in a future column).
Why does geofencing appear to work so well? Smart sales campaigns "are creating a greater level of affinity where they're communicating one-on-one to people," Borrell says.
So it's one thing to get a generic email bomb, and another to get a message that says: "Hi Linda! I see you're in the neighborhood and we're offering 20 percent off on your favorite products. But it's not available to everyone. Just mention this message when you stop in."
A text like that with your name on it, Borrell says, "feels personal. And the most artful [salespeople] are using mobile because it's personal: you hold it in your hand."
Get expert sales tips straight to your inbox to win more deals
Related Articles
Sales, deal management, and communication tips for your inbox