Yesware has partnered with Microsoft to recently launch an add-in for Outlook to the Office Store: Email Tracking From Yesware.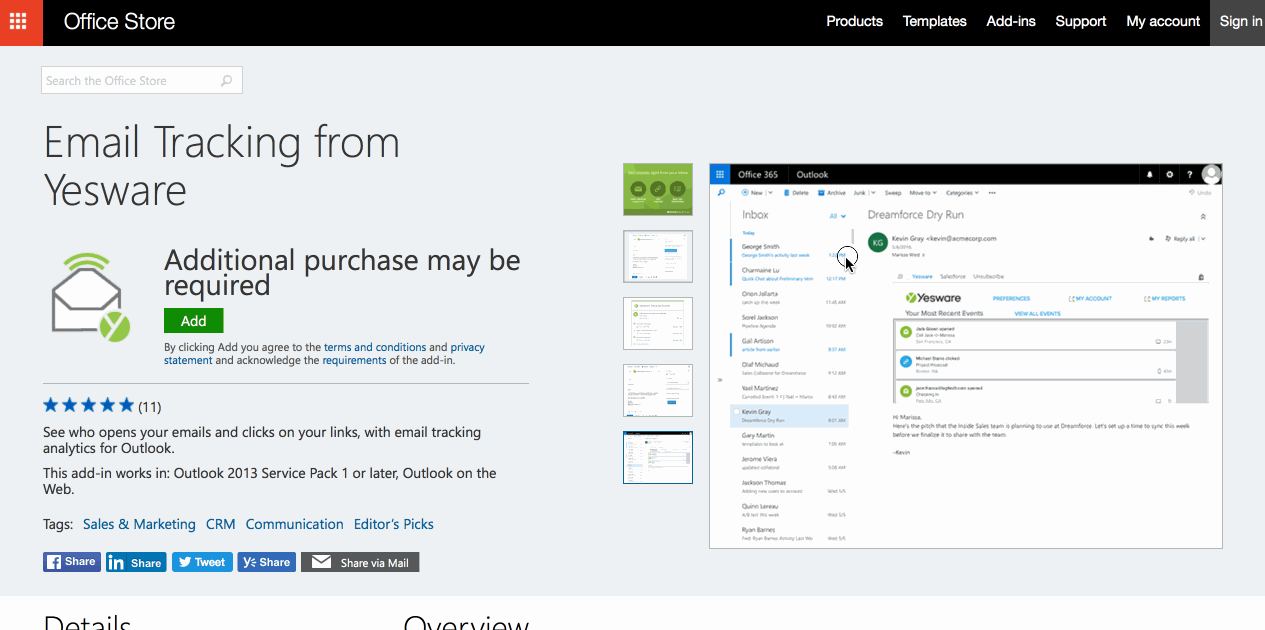 The Backstory
Microsoft recognized a need in its customer base and asked Yesware to join them as a SaaS provider by building an Office 365 add-in.
We quickly agreed.
Here's why: Expanding our Outlook integration helps more inside sales reps sell smarter from their inboxes and use email analytics to track what happens after they click "Send." Reps use Yesware's email tracking to appropriately time follow-up and increase their call-connect rate.
Similar to our original Gmail and Outlook plug-in, this Yesware add-in shows users who is opening sent emails (when, where, how often, and from what device) as well as clicking the links within.
What It Means for Existing Yesware for Outlook Users
If you're a Yesware user on Outlook for desktop, keep doing what you're doing. Just know that you can now access email tracking via Outlook for web if you wish to do so.
For Mac users who are new to Yesware, this is great news; we're now compatible! 🎉  You have the ability to access our email tracking by logging into the web version of Office 365 and downloading our add-in from the Office Store.
What You Need to Know
Note: the add-in requires the latest version of Chrome, Firefox, or Internet Explorer. Beyond our 28-day free trial, you'll need a Yesware subscription to continue using our email tracking.
Once you've downloaded the add-in from the Office Store, you'll open the Yesware add-in and activate email tracking, insert tracked links into the body of your email, and see who's opening and clicking in real-time. You can set tracking alerts via an events stream and/or pop-up desktop notifications. Here's what that looks like: