15 Best-In-Class Social Proof Examples From High Growth Companies
It's safe to say that every top company there is today leverages the power of social proof. This psychological phenomenon is one of the most influential strategies used in both marketing and sales today.
Social proof is a powerful way to validate decisions and build trust. It's naturally engraved in each and every one of us and particularly comes out during buying decisions.
But because social proof is used so often, it's important to leverage it in a unique and engaging way. Let's look at 15 top-notch social proof examples from highly-successful companies in 2021.
What is Social Proof?
Social proof is a psychological phenomenon that represents the idea that people conform their actions and behaviors based on others because they assume those actions reflect the correct behavior in given situations.
Why? Humans are social by nature.
We rely on social cues from other people to identify how to act in certain situations. Especially when we're uncertain. This is why social proof is so powerful when making decisions.
When consumers are uncertain about a purchase, they look to the behaviors and actions of others to help determine their own. 
This is why big brands pay celebrities millions of dollars to endorse their products. Consumers get that validation from someone they look up to or trust, making the decision much easier.
Dr. Robert Cialdini coined the term social proof back in 1984 with his book "Influence." In this book, he develops the six principles of persuasion: 
Reciprocity
Scarcity
Authority
Commitment/Consistency
Liking
Consensus/Social Proof
Let's look at the different types of social proof.
The Best Types of Social Proof that Build Trust
There are various forms of social proof, but let's briefly dive into some of the most effective ones before showcasing some best-in-class examples.

Customer Testimonials
This type of social proof can take various forms — from written testimonials to video testimonials — they're highly effective to show 3rd party evidence of your solution working for someone else. 
Customer Reviews
Most buyers read customer reviews before making a purchase. What sets reviews apart from other forms of social proof is they're more raw, authentic, and unfiltered. That's because customer reviews are on 3rd party sites, meaning companies don't exactly have a say in what is said.
Social Media Shares
Social media posts are instantly shared with large amounts of consumers. Positive feedback on social channels such as LinkedIn, Twitter, Facebook, and Instagram really help to validate trust and generate positive feelings towards your business. 
Case Studies
Case studies tell a story of how a customer achieves success with a product or service. This is a great way to showcase satisfied customers and demonstrate how they achieved their desired outcome. This type of social proof digs deeper into a customer's story — where they were before the solution and how it's helped them solve their pain points.
Influencer Endorsements
Influencer endorsements consist of compensating influencers to showcase your product or service. This type of social proof is so persuasive because people value the opinions of influencers they look up to and trust.
Find your winning contentKnow when recipients open your attachments and receive page-by-page breakdowns
15 Examples of Social Proof That Convert Customers
1. Ahrefs Incorporates Industry Experts into Their Case Studies
It's common to see use cases by role. And although Ahrefs does include roles and industries (content marketers, bloggers, agencies, SaaS, and eCommerce), they go a step further by incorporating SEO experts. This helps to give potential customers validation since these pros are well known and trusted in the industry.
2. Figma Gives an Inside Look Into User Knowledge
Figma goes the extra mile by not only providing customer success stories but creating all-in-one guides into how exactly these companies succeeded with their tool.
The guides showcase the power of Figma and provide the audience knowledge into specific features and design strategies. This includes best practices, examples, tips, and presentations.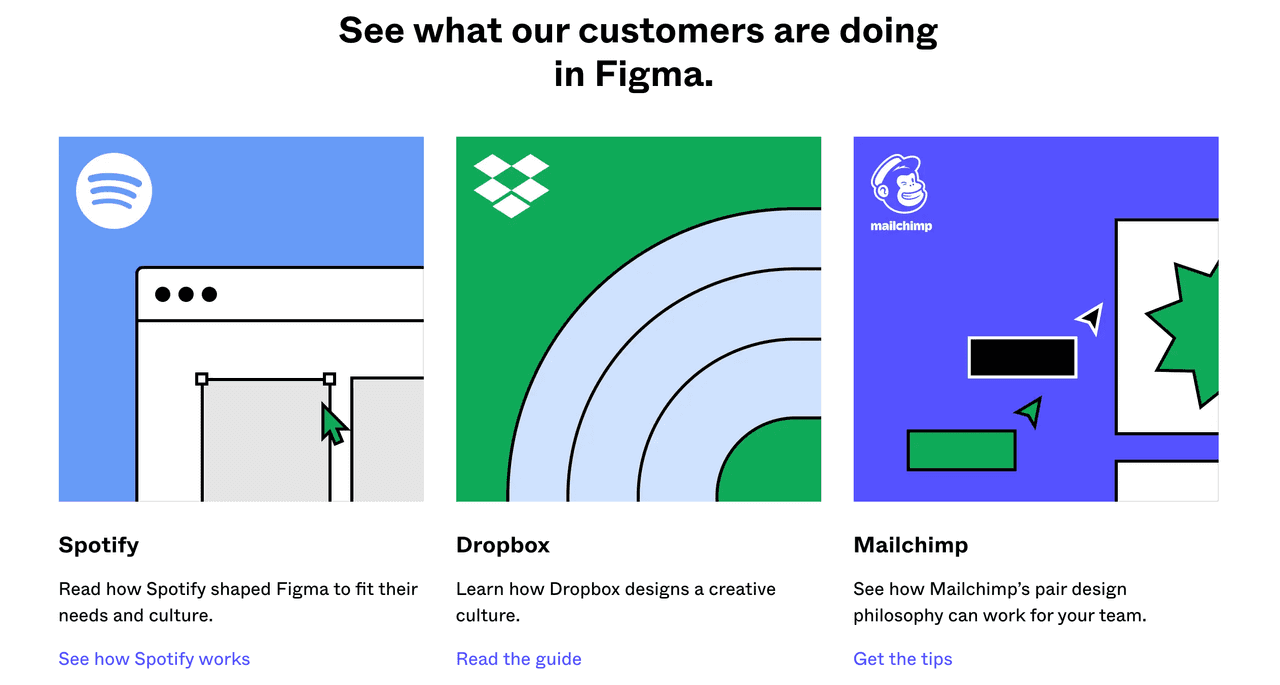 3. Mailchimp Displays Customer Loyalty With Social Proof
Mailchimp not only displays top-notch customer logos, but under each logo, they display how long the companies have been customers for. This does an excellent job at using social proof to demonstrate strong customer loyalty, which helps to build trust and confidence in the platform.
4. Notion Encourages Product Usage With Case Studies
Notion's case studies use product visuals to give context to the particular story and display how the customer succeeded with their tool. As seen below, Notion shows how Deel uses the "Team Home" workspace for new hires.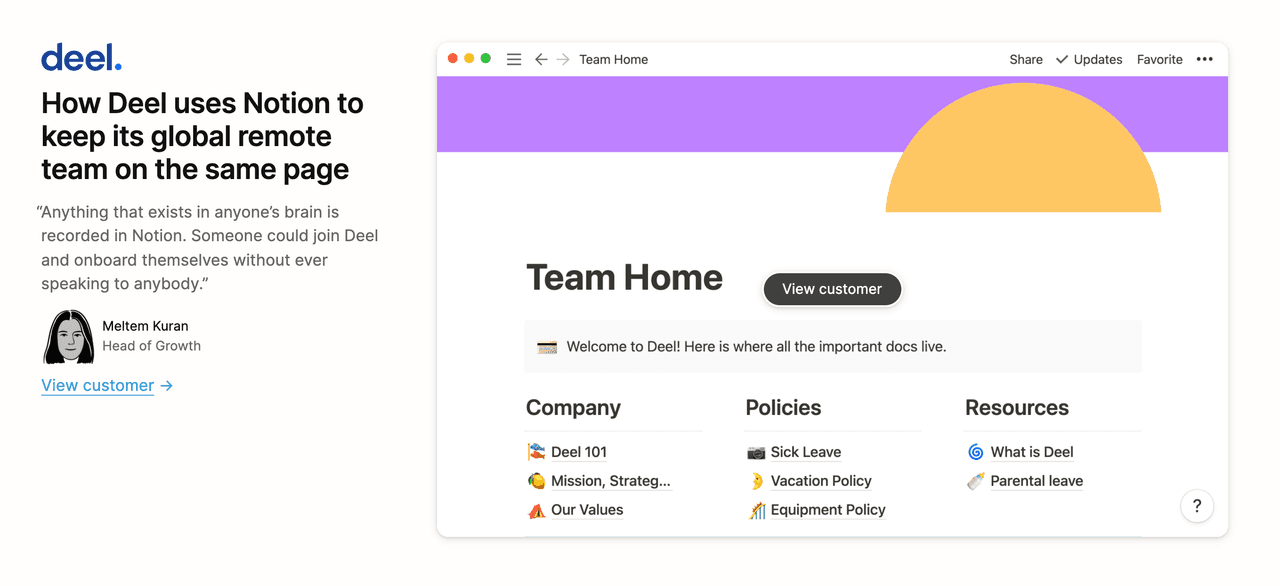 When you click into the customer story, under the product gif, there's a "Try template" button that allows visitors to try using the template for themselves. This is an exceptional way to get potential customers to try the tool for themselves and demonstrate value.
5. Loom and Semrush Use the Power of Numbers
Showcasing numbers as your social proof is a quick way to captivate your audience and translate a message without having to say it. Numbers speak for themselves. If you have good stats on your user base, that alone will showcase your popularity and entice visitors to want to learn more.
Both Loom and Semrush display compelling numbers on their site that stands out to any consumer.
Loom highlights the number of people, companies, and even countries that use their product to showcase their large userbase.

Semrush does something similar on their site but takes a unique approach by displaying the percentage of Fortune 500 companies that use Semrush as well as the number of international awards.
6. Fitbit Creates a Buzz Page to Display Various Types of Social Proof
Fitbit has a "buzz page" on their site that consists of various articles and press releases surrounding their product as well as awards and recognitions. As a potential buyer, it's validating to see industry experts speak so highly of the product.
The buzz page also includes a section called "Fitbit in the wild." This section takes a swing at influencer marketing/celebrity endorsements in its own unique way. The section displays celebrity sightings which are images of well-known celebrities wearing Fitbits in their everyday life.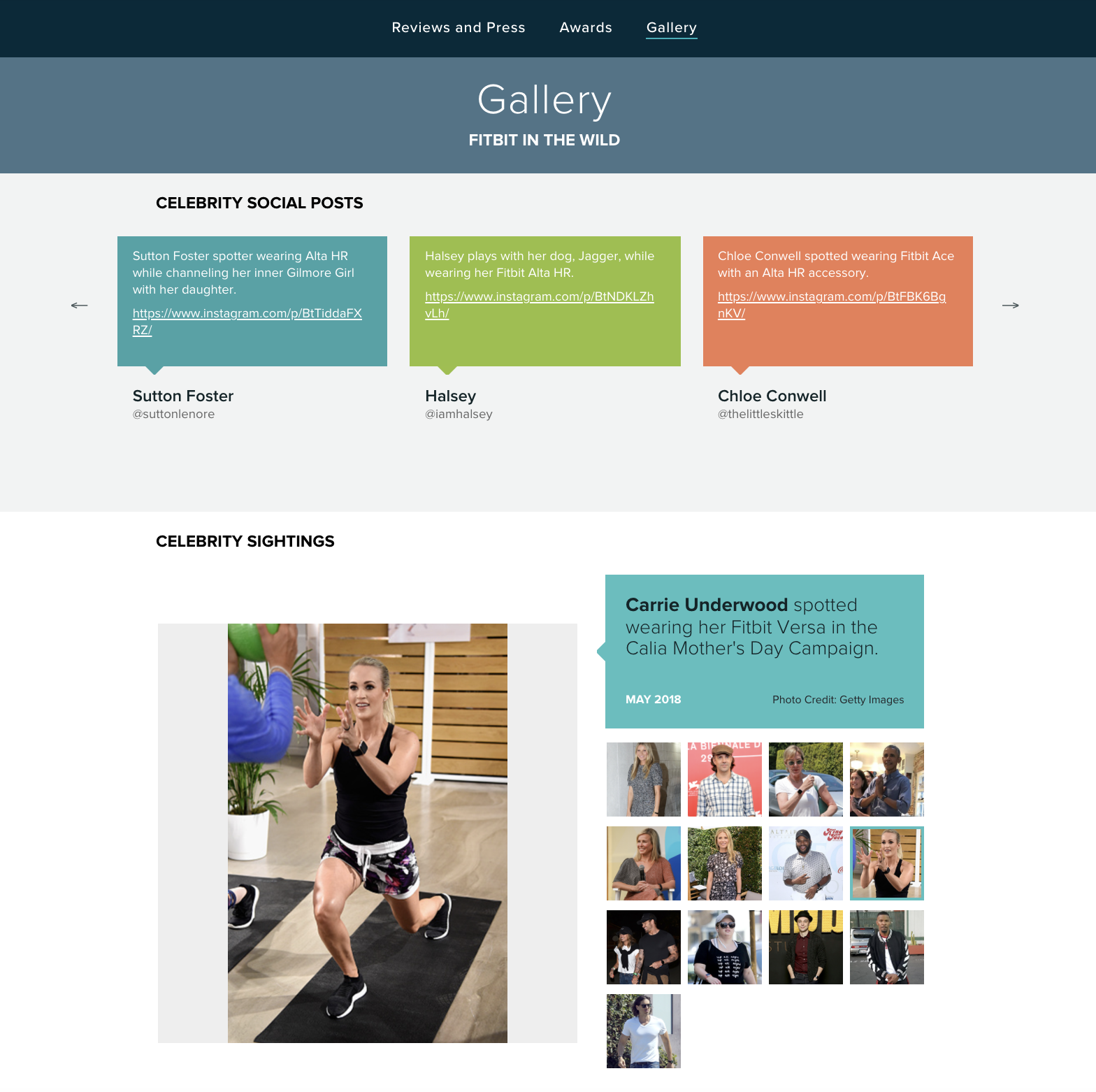 7. Zoom Highlights Their Most Popular Reviews
Zoom shares their highest star review sites so that visitors will now go look at those specific sites. This strategy not only displays validation that their product is worthwhile but also leads the audience to read more social proof from their best-reviewed sites with the "Learn More" buttons.

Eliminate the guesswork
Always know when leads are interested with real-time activity insights in your inbox
8. Cisco Generates Social Proof With Their Referral Program
Another one of Dr. Robert Cialdini's principles of persuasion is reciprocity. Cisco uses both reciprocity and social proof with their referral program.
With this program, companies who share their Cisco success story get exposure to Cisco's social network of "nearly 8 million technology enthusiasts."

Cisco provides a PDF presentation of how you can get started with either written or visual case studies and a hefty list of why it's beneficial to share your story.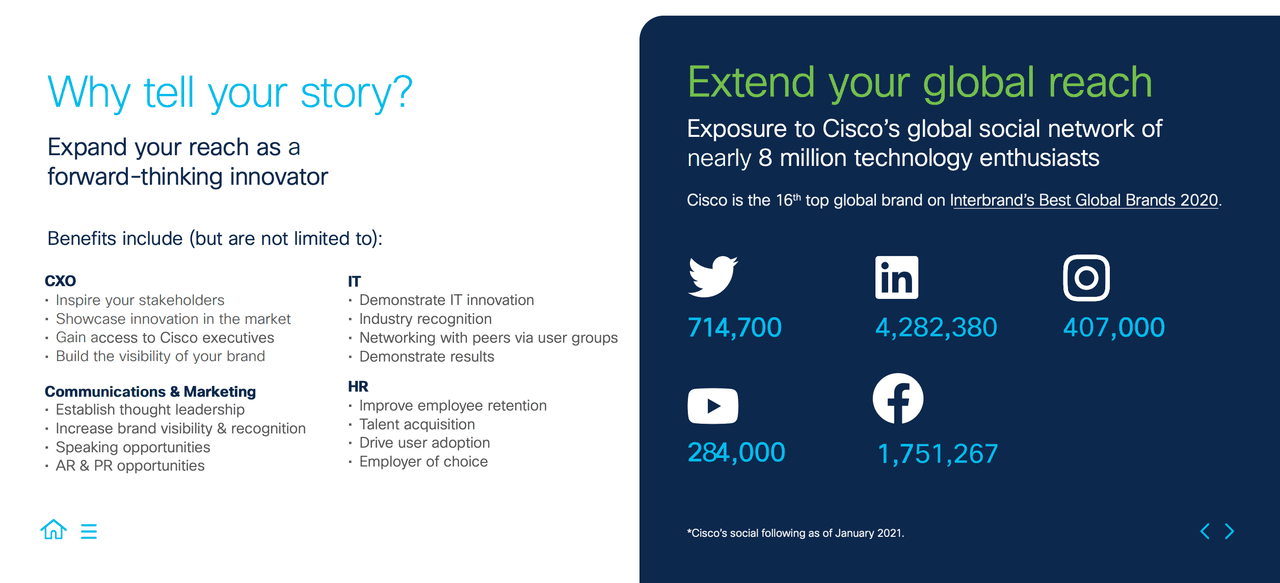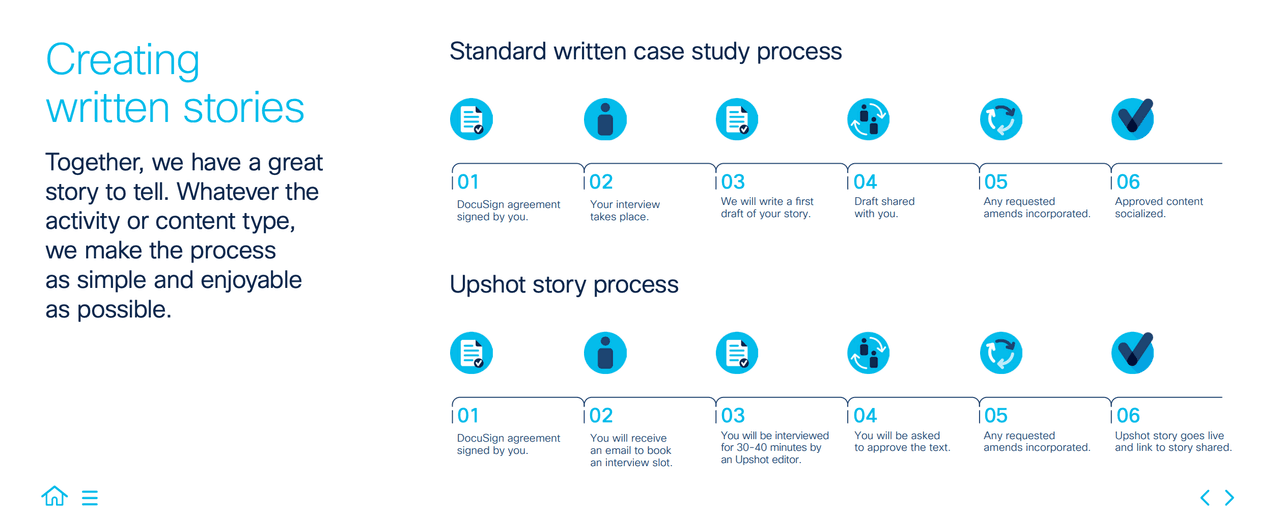 9. Monday.com Provides Social Proof When Signing Up
Just because someone clicked sign up doesn't mean they're going to follow through. Monday.com recognizes this and displays popular logos and a powerful stat on their user base to add that additional nudge of validation buyers need to take that next step.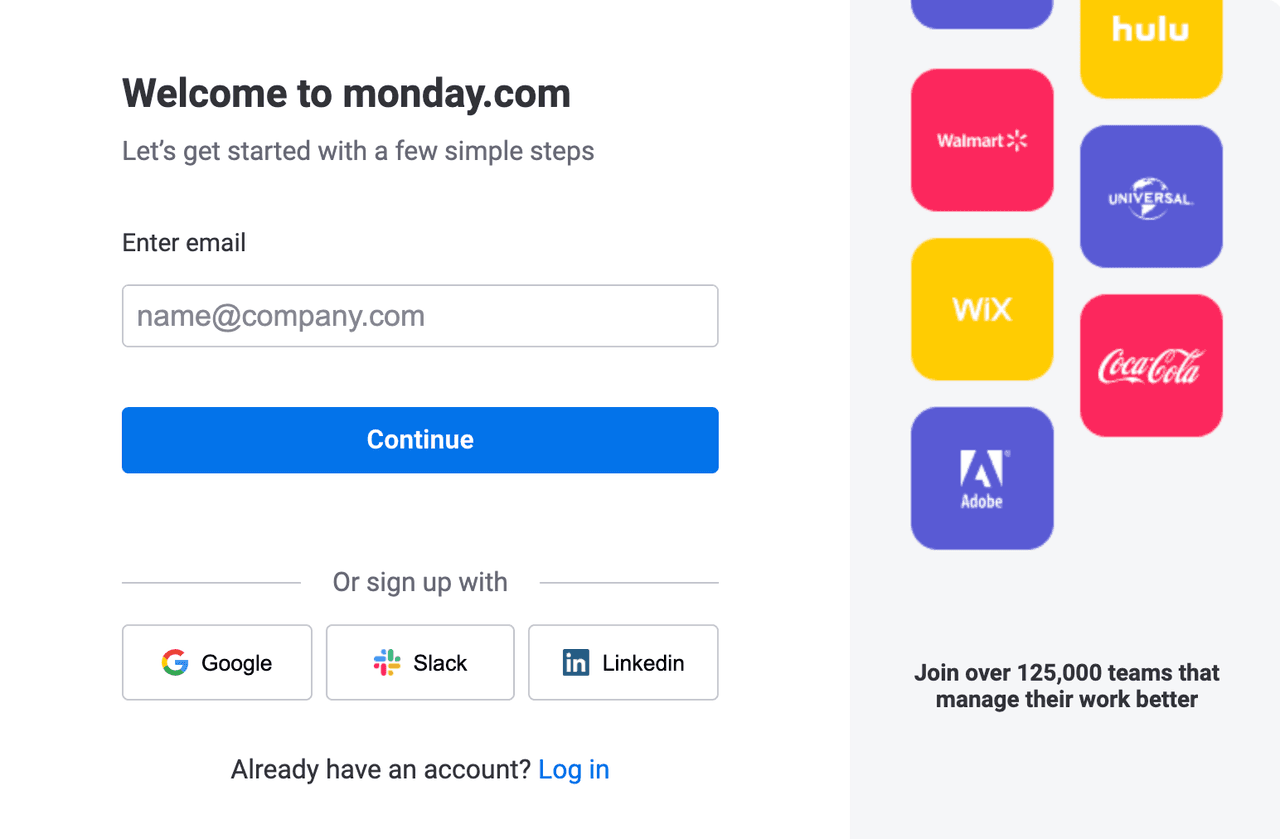 10. Intercom Displays Their Social Proof in a Unique Way
Intercom displays various forms of social proof in a rolling banner on their homepage. The banner includes reviews, social posts, and testimonials. The display is eye-catching and gives the audience incentive to keep exploring the site.
11. Freshly Incorporates Social Into Their Referral Program
Freshly combines two powerful forms of social proof into their referral program: customer referrals and social media shares.
The company gives customers various ways to refer friends, incorporating social media shares into that mix, which helps get their brand in front of as many people as possible. On top of that, they provide an unbeatable deal.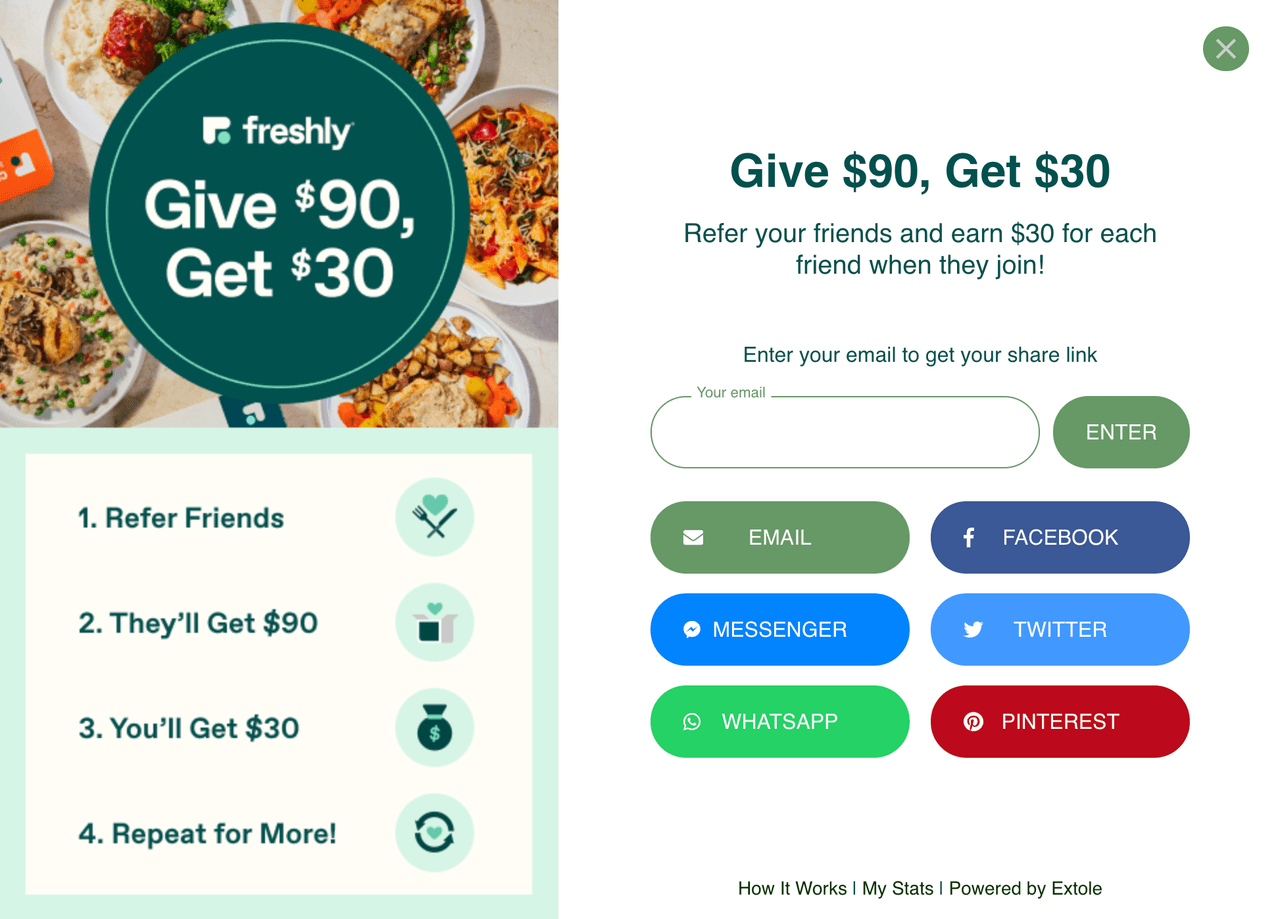 12. Docusign Builds Trust With Stand-Out Stats
These sats are impressive. It's almost impossible to read this social proof and not feel like you're missing out. The top organizations in the world are using Docusign; why shouldn't I?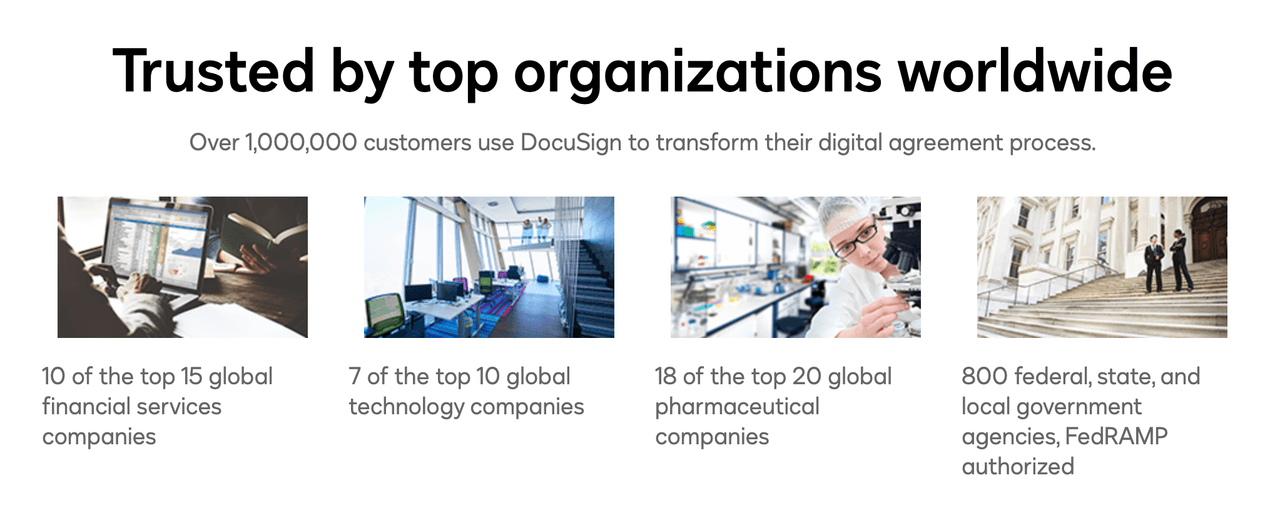 13. Ahrefs Displays The Number of Trials Started
Another one from Ahrefs, this social proof example is one that not many companies use. You often see the number of companies or teams that use a product, but you rarely see the number of trial starts.
Ahrefs tells you the number of people who started a trial in the last seven days to help ease any doubts about giving their tool a try. And since they have such high trial starts, the number gives buyers that extra nudge needed to take the next step.

14. Stripe Provides Success Stats on Their Pricing Page
On Stripe's pricing page, they give you that last bit of reassurance you need to make the purchase by displaying an impressive stat. The statistic reads businesses see a "6.7% increase in revenue" when using Stripe, backed by a reliable source.

15. Rapid7 Gains Trusts By Calling out Industry Analysts
Rapid7 displays what well-trusted industry analysts are saying about their solution and links out to each report so users can read more in-depth. For a Cybersecurity company, trust is super important. The company does a good job at ensuring their customers feel safe and secure trying their product with top analyst reports and feedback.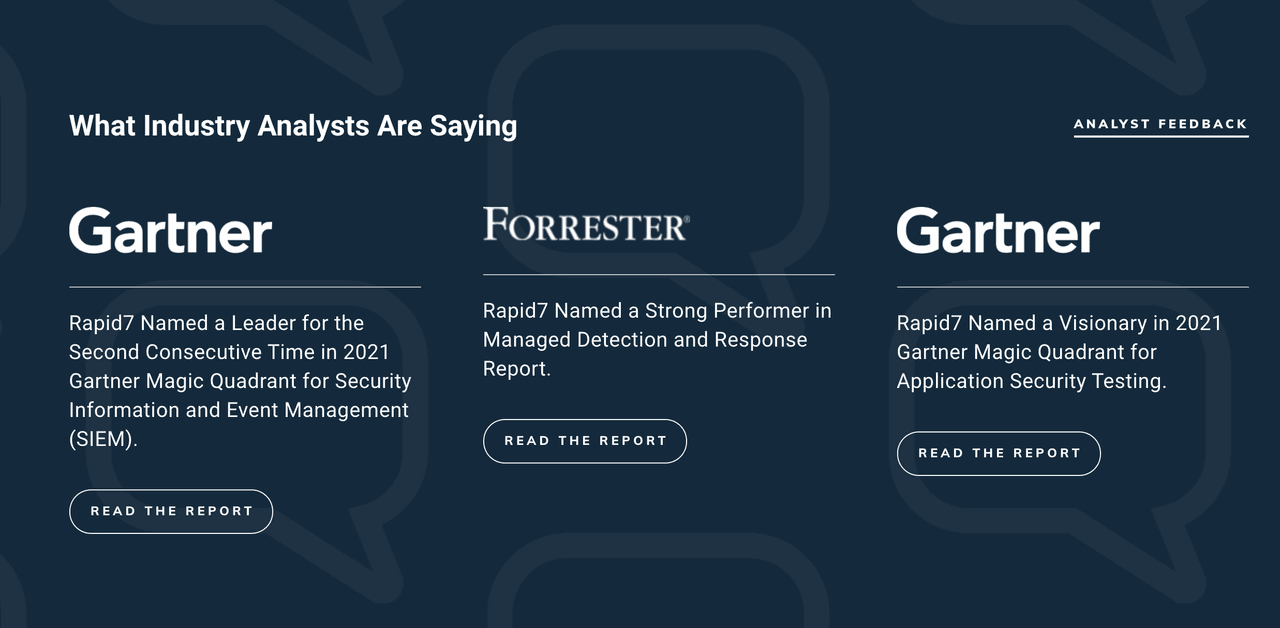 Conclusion
Using social proof on your website, landing pages, sales emails, marketing emails, etc., is highly beneficial for any business, big or small.
These examples are some of the many excellent uses of social proof to help validate buying decisions, build trust, and get customers to take action.
The key is to continue trying new and unique ways to display social proof so that you stand out from the crowd and engage buyers in fresh and innovative ways.
Get expert sales tips straight to your inbox to win more deals
Related Articles
Sales, deal management, and communication tips for your inbox