Songs for Sales: The Wisdom of Songwriter, Corporate Consultant Peter Himmleman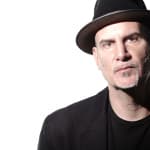 You might not think a songwriter could know much about sales, until you consider the songwriter in question: Peter Himmelman. The Grammy- and Emmy-nominated artist, once signed to Sony and Island, has been praised by Rolling Stone and featured on The Tonight Show. He's also been lauded for his TV scoring work on Judging Amy and Bones. But the sales part of his career didn't kick into high gear until the music part started to go down the tubes.
Like many artists, Himmelman watched in disbelief as streaming and downloads made rubble of his earning potential over the last decade. After brief moments of panic, he pivoted and created Big Muse, a corporate consultancy that teaches executives and sales forces alike to access creativity through songwriting.
Yes, songwriting. He's made believers out of leaders at the Gap, McDonald's, and the Draftfcb ad agency, the type of folks who work hard at selling ideas, concepts and products every day. And when participants ask about applying his techniques in the sales milieu, Himmelman is ready. To hear him tell it, great performers don't just sell songs to an audience: "A song is itself a sales tool," he says. "The function of sales is exactly the same as the function of good songwriting. It's all about convincing people to believe in what you're expressing."
Himmelman shared with Yesware the sales principles he's culled from decades in the music business. Read on, and feel free to sing along if you know the words.
Express Humanity, Tell Stories
There's a big difference between the products we sell and meaning people attach to them. Where does that difference come from? "It's the emotional stories connected with the products that truly determine our desire for one product or the other," Himmelman says. "The sales force skilled at sharing their own stories and listening—and articulating back—the stories and feelings of customers will always have an edge. Songwriting is the same. Those songs that convey some elemental truth of what it means to be human will always connect."
Always Be Unique
"Songwriters and salespeople will always be up against the challenge of capturing the interest of customers with limited attention spans," Himmelman points out. "So they'll both need to come up with ideas that are singularly compelling. One trick from the world of songwriting is to simply be mindful of clichés. Himmelman asks you to pick the better of two rhymes to complete this couplet: "The sun beat down on the growing crowd…" Is it: "You could hear their voices growing loud"? Or "The dust above them was like a funeral shroud." 
If you chose the second line, you're showing an instinct for the unique. "Simply being mindful of making unique presentational choices is an easy way to make sure you're delivering ideas that people find refreshing," Himmelman says.
Be Afraid But Deliver Anyway
"Waiting for perfection, the perfect moment, the perfect audience, or the perfect audio mix onstage is to wait forever," Himmelman notes. "The time to act is when you're ready—not when everything is perfect." That's not to say you go to a meeting or a sales call unprepared: Prepare and prepare well. That said, "There's a fear that's present in all of us, a fear of rejection that not only prevents us from doing our best, but also from doing anything at all." Action effectively breaks through the fear when you give up the need for everything to be just so.
Have a Mission
Does it take confidence to go out and sell effectively? Hardly: "Confidence is an add-on, an artifact, a superficiality," Himmelman says. "Getting up in front of an audience or a customer takes a sense of mission, a sense of purpose. The more we believe that we're delivering something that can truly change people's lives for the better, the more we believe that we're in service to the 'other' as opposed to our own egos, the more we will be successful."
In the end, it all comes down to the one essential good we all sell, day in and day out: ourselves. "By knowing this and coming to believe it, our songs and our salesmanship will be less rote and more authentic," Himmelman concludes. "The more authentic we are, the more we will connect with the hearts and minds of others to draw them into action."
Get expert sales tips straight to your inbox to win more deals
Related Articles
Sales, deal management, and communication tips for your inbox