What Startup Sales Teams Can Learn From Groupon's Explosive Growth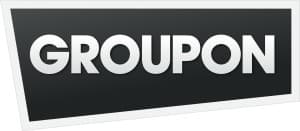 Companies seeking inspiration for how to grow a sales team quickly and effectively need to look no further than Groupon, whose growth story is extraordinary.
Launched in November 2008, the daily deals site evolved from a staff of a few dozen people to more than 350 in just a year and a half. By the end of the company's first two years in business, its sales staff was 2,000 strong. By 2011, Groupon was in more than 150 North American and 100 international markets, including Asia, Europe and South America. Today, Groupon is a public company with more than 10,000 employees across all offices.
In the world of sales, Hollywood success like Groupon's are few and far between. Behind the scenes, the secret to Groupon's success is no secret — it was a methodological, repeatable process.
Inspired by Groupon's early growth, here are three recommendations entrepreneurs and sales leaders can use to stay on track as they ramp up their sales presence.
Download a trial of Yesware | Increase your team's productivity by over 30%
Tip 1: Be Persistent in Hiring the Right Individuals, But Don't Sacrifice Quality and Fit
Talent is a crucial ingredient for sales success. Groupon — based in Chicago, in between the United States' biggest tech hubs — managed to find great people. But the task of rapidly hiring an impressive sales fleet can seem daunting for most companies. How can a startup — so quickly — find, recruit, and hire the best tech sales talent?
David Geiger, co-founder at ePay Healthcare and vice president of business development at biometric solutions company CrossChx, explains that hiring — from the perspective of a high-growth company like Groupon — is a significant challenge.
"Early on, it's friends, family and past colleagues," says Geiger. "I've found that my own network has been the best way to find those early people."
The fact is that Groupon needed to scale quickly — immediate networks were maxed out. Groupon needed to pursue a more creative approach to hiring and rapid expansion.
"Once your growth is accelerating, you need to be more aggressive in tapping into new networks — potentially outside of your industry," says Geiger.
Instead of seeking out experienced account reps, Groupon broadened its recruiting engine to consider ambitious professionals in industries such as restaurant service and retail — individuals with persistence, patience and a close affiliation with Groupon's B2B customer base. It's this open-mindedness that empowered Groupon to quickly build a high-impact sales team.
But Geiger encourages sales leaders to proceed with caution.
"It's tempting to hire anyone and everyone, but this can be detrimental to your business," says Geiger. "You need to make sure that you're doing your homework in getting the right people for the long term. Companies growing as fast as Groupon are conducting mass interviews — leaving potential for inefficiencies to scale."
Geiger encourages sales leaders to establish filters for screening people out.
"Your gut is important, but when you're doing dozens of interviews in a day, your gut can misfire," says Geiger. "That's why it's important to review candidates as a team based on predetermined criteria."
Tip 2: If Your Team Has to Do Something More Than Twice, Think About Automating It
Groupon's then-CEO, Andrew Mason, quickly established a reputation for a frivolous and fun-loving personality. Beneath this quirky persona, however, was a strong commitment to process and structure.
Mason launched Groupon with a customer-first mindset. It was only after he established proof of concept — and guaranteed sales — that he made Groupon a business.
It's this attitude that governed Groupon's disciplined sales operations. In addition to adding sales team members, Groupon ensured that its company would deliver results through a robust marketing engine — one that understood the behaviors and patterns of its vast consumer base.
But marketing automation systems are challenging to set up. How do sales leaders know whether they're automating the right tasks and investing in systems that save time? Clunky systems can actually make processes more time-consuming — with the long learning curve associated with any new software, workflow or program.
"A good rule of thumb: If you do something more than once, you should think about automating it," says Geiger.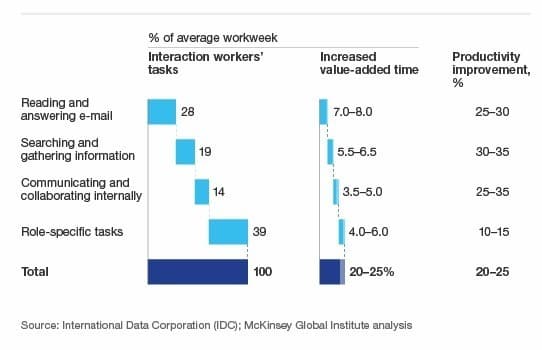 Like email, for example. A recent study from McKinsey Global Institute revealed that the average worker spends about 28% of their day writing emails. Instead of needlessly wasting time on processes that could have been spent with prospects, you could put an extra 30 minutes or more back in your day by using Yesware's Email Templates feature to save and reuse the messages you find yourself rewriting again and again.
"With each phone call, there might be a proposal," says Geiger. "With each proposal, there is a contract. All these processes add up. Within CRM systems, you can complete templates that save time over the aggregate."
Tip 3: Optimize Your Existing Team's Strengths
A common pain point that high-growth companies experience in their earliest stages is the ability to hire quickly enough. But the ability to successfully attract and onboard new talent is only part of the solution.
Companies need to pay equal attention to the resources that they already have — to ensure that leadership teams are building systems that cater to their existing team's strengths.
"The model you build will depend on your unique organization," says Gary Tramer, CEO at sales consulting firm LeadChat. "Some set it up like a production line with some team members focusing on closing and others focusing on tasks like follow-ups and customer onboarding. At other organizations, responsibilities are distributed."
Tramer encourages early-stage teams to build these systems and optimize processes early — determine the type of organization and culture that inspires creativity.
It's these systems that positioned Groupon's sales engine for success. Instead of focusing on the status quo, team members had the freedom to pursue selling methodologies that were truly out of the box and unique.
"What I love about what Groupon did was to go against the grain," says Tramer. "In a world where everyone is making phone calls or sending emails, Groupon sent sales reps to local businesses. These tactics were a result of Groupon's ability to play people to their strengths."
All sales processes should unite team members around a common goal, regardless of what workflows your organization ultimately uses.
"You need a sales manager who does more than measure performance," says Tramer. "He or she needs to be a mentor and a coach to guide people and help team members stay on track."
Get expert sales tips straight to your inbox to win more deals
Related Articles
Sales, deal management, and communication tips for your inbox