The Death of 'Spray and Pray' in Email Campaigns: How to Adopt a More Targeted Approach
Sales prospecting is much more than a numbers game, yet many salespeople still use the 'spray and pray' method that consists of sending out mass numbers of generic outreach.
Here's the deal – buyers are smart. AND they're busy.
With all the information we have at our fingertips to help us understand buyers and tools to help us be more productive and personable – you would think that the whole concept of 'spray and pray' would be long gone.
Unfortunately, the noise filling the market is at an all-time high.
Today's selling requires a more targeted and personalized outreach approach. And we have the tools to do so.
Why You Should Cancel the 'Spray and Pray' Method
When you spray and pray – you're targeting a large and diverse audience.
The thing is – not all buyers are the same.
And buyers today prefer a more personal approach.
A large list of names means a more broad and diverse audience, which requires your messaging to be more general. When you narrow down your list, this enables you to be more specific and targeted in your messaging.
A more concentrated list allows you to be more personalized in your outreach, which will ultimately convert a higher percentage of prospects.
That's why it's important to segment your prospects.
When you segment your audience – you target smaller audiences who share something in common. Then you can implement a target template process with messaging that centers around each persona.
Incorporating segmentation and personalization in your email campaigns is crucial.
The Answer: A targeted prospecting approach.
Personalization at scaleMulti-channel campaigns with email, call, and social touches
Let's Look at Email Campaign Data
In a 2020 email study conducted by Yesware, we analyzed 265,000 emails/4.5M data points, and the data revealed hard proof that mass emails don't work.
Emails sent at a high volume consistently yielded lower reply rates. Highly personable templates that are low volume seemed to be most effective.
And we're not the only study to find evidence of this – hundreds of email studies have found the same results.
In Campaign Monitor's email study, they found vast evidence that personalized and segmented email campaigns yield higher open rates and success.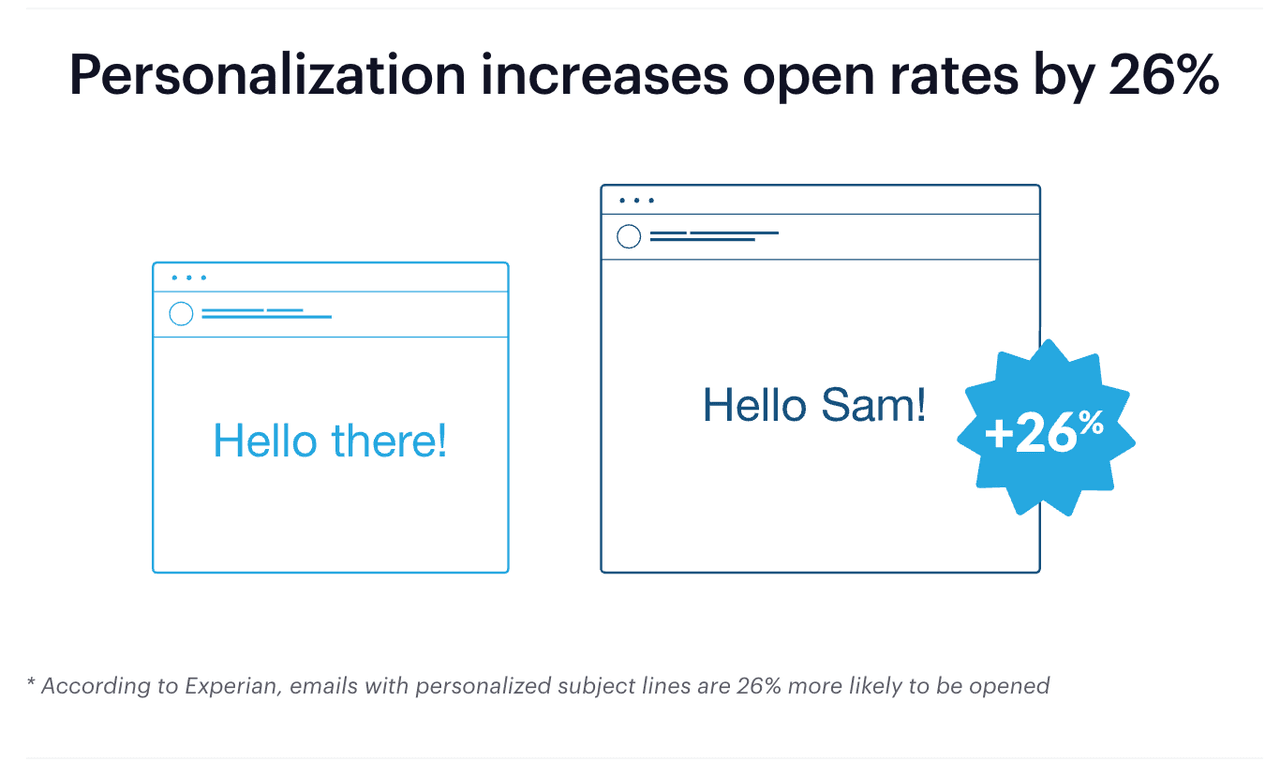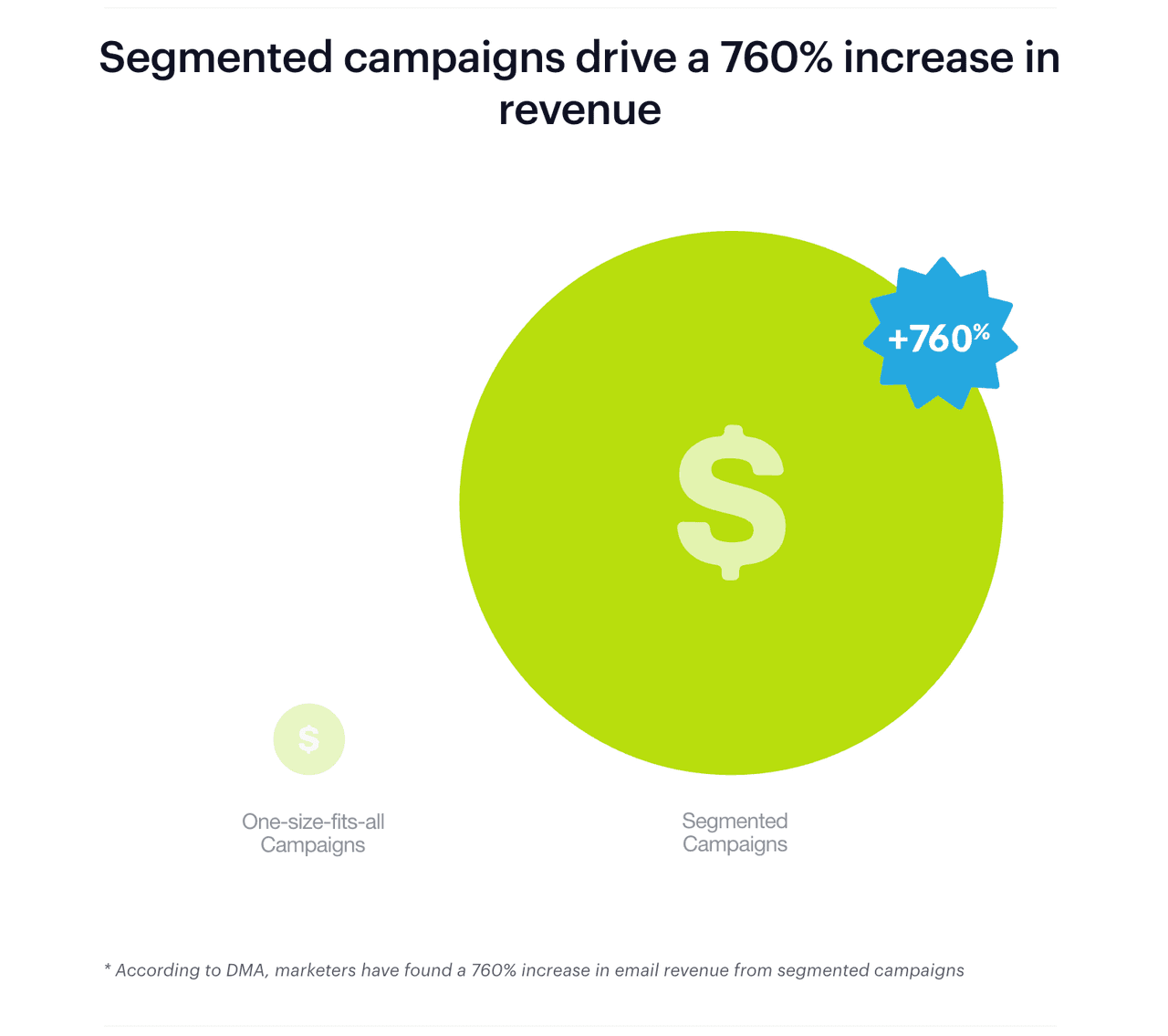 In another email study conducted by Super Office, they tested a segmented list based on interest vs. their normal email list.
The main subscriber list generated the average response of a 40% open rate.
But the segmented list earned a 94% open rate.
Lastly, a cold email study conducted by Drift concludes all the data above: the killer combo is using personalization with smaller audiences.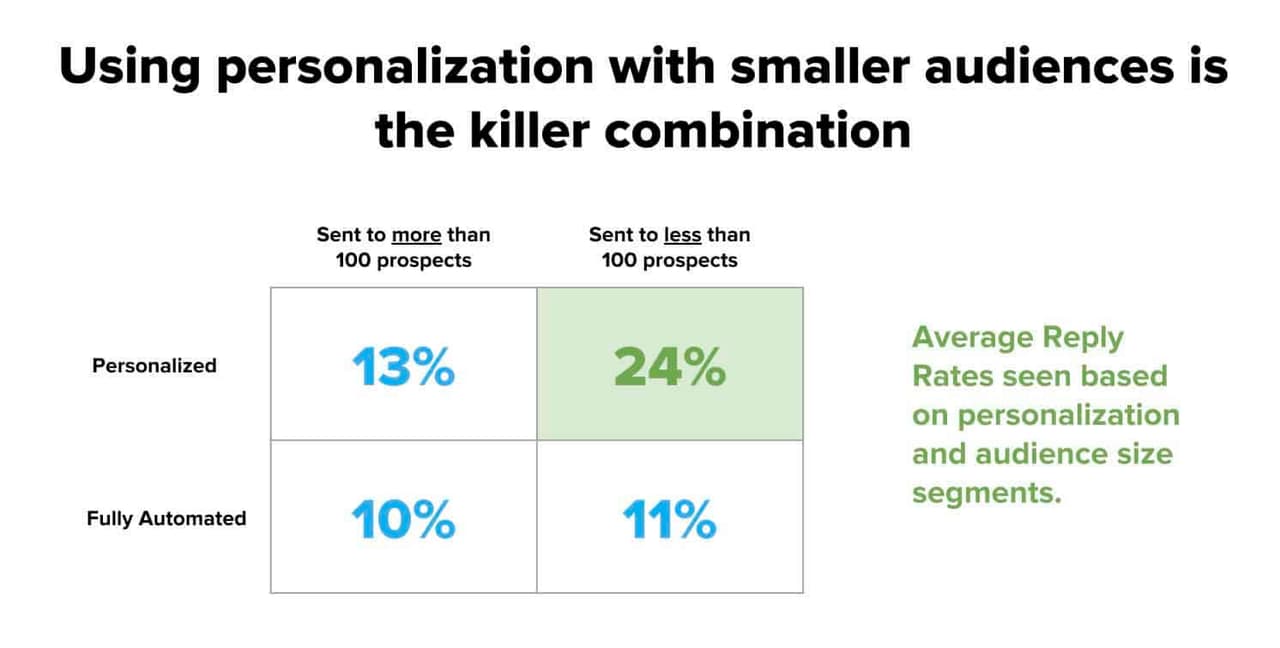 There is hard proof that segmenting your audience and personalizing your outreach has immense outcomes.
So it's time to throw away your spray and pray methods and adopt a more targeted prospecting approach.
Always know what's workingGet real-time insights and engagement data
How to Adopt a More Targeted Prospecting Approach
1. Understand Your Target Prospects
It's crucial to fully understand your target prospect – their pain points, interests, behaviors, etc. Uncovering these characteristics will help you identify buyer personas, which will help you segment your prospects and personalize your outreach.
Look at your best customers – what characteristics do they have in common?
Identifying your buyer personas help both your sales and marketing team. Your marketing team can create targeted content and your sales team can create targeted outreach.
Studies show that 93% of companies who exceed lead and revenue goals report segmenting their database by persona.
You can segment your existing data through these tips: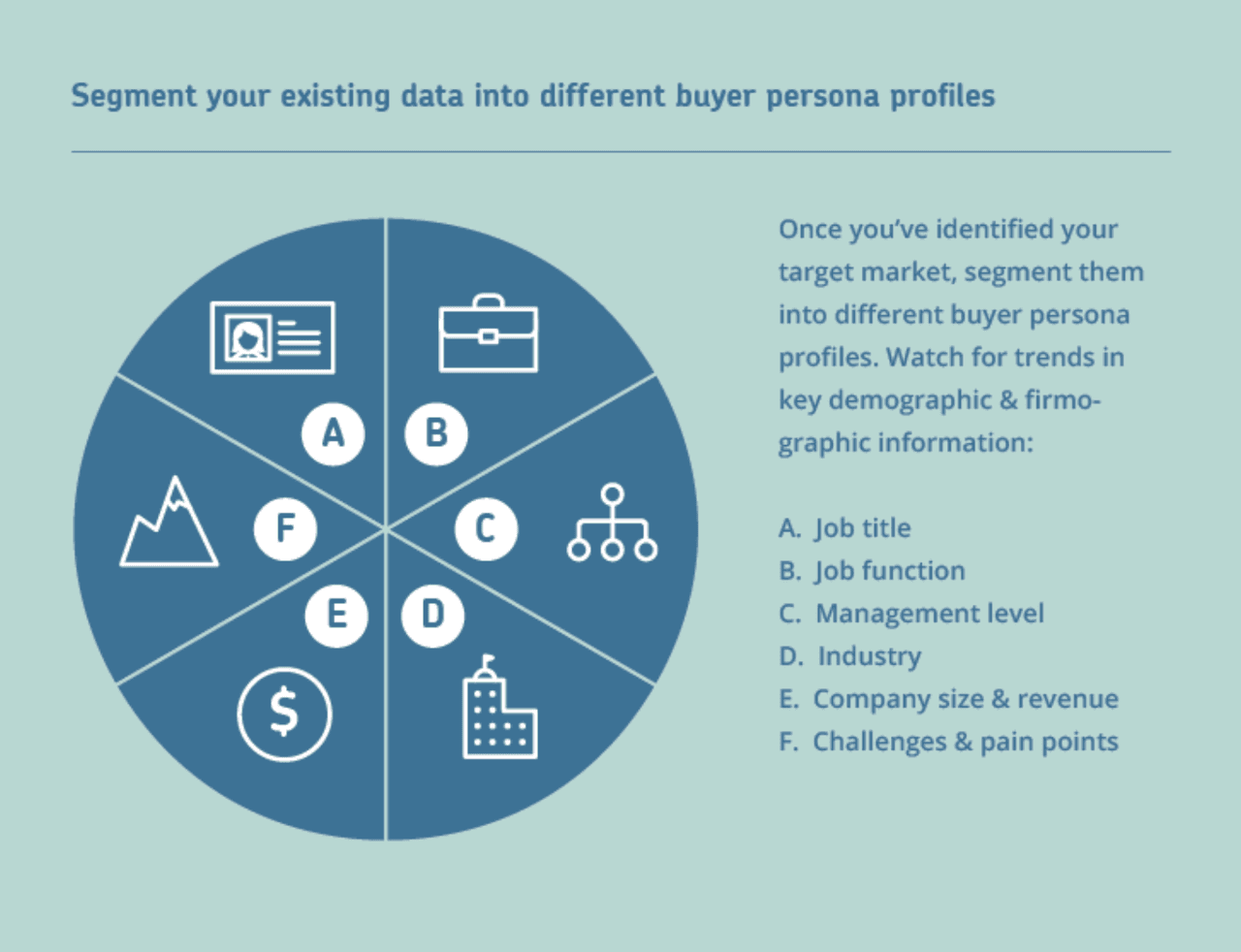 Image source
2. Smaller Targeted Prospect Lists
Using the above information – it's important to narrow down your lists.
You can do this by weeding out low-quality leads. Use your buyer personas to do so – look for important factors and characteristics in your lists.
Some ways you can learn more about your prospects and their company:
Linkedin/social channels
Google alerts for specific mentions
Existing customer and prospect data
Company's website and job listings
LinkedIn Sales Navigator
From your list, narrow in on the best-fit prospects for your product or service.
With smaller lists – your sales team can spend more time refining their messages and making their outreach as personable and concentrated as possible.
3. Personalize ALL Outreach
From here, you should be well-equipped with a targeted message.
In cold outreach, there's something that's missing that you need to grow: trust.
The key to building trust with your prospects is personalizing your outreach and tailoring your message around them.
Many people skip this step, and it's silly. It's like keeping a plant boxed up and expecting it to grow anyway. You can't jump right into asking for something and assume that custom fields like [Company Name] are enough to win strangers over.
Here are some ways of making your outreach extra personable:
Find an uncommon commonality
Address the recipient's specific pain points
Compliment the recipient on a recent accomplishment
Provide them value
Highlight mutual connections
Ask for their opinion
Use their name more than once
Tip: When using email templates, create different templates for different buyer personas. Try different messaging and see what resonates with what audience.
With Yesware, create a library of email templates right in your Outlook or Gmail inbox, then personalize all templates in your campaigns & track results. Download a free trial today.
Adopt a More Targeted Approach
The evidence is clear that 'spray and pray' sales prospecting doesn't work, so it's time to throw out your one-size-fits-all tactics and try a more targeted approach.
Measure your metrics and outcomes and see what works best for your team.
You will most likely find yourself having better conversations, saving time talking to less qualified prospects, and ultimately getting more solid and satisfied customers out of it.
Bonus: Watch Our Webinar — The Death of "Spray and Pray" in Email Campaigns
Get expert sales tips straight to your inbox to win more deals
Related Articles
Sales, deal management, and communication tips for your inbox