The Truth About Luck In Sales (And What You Need To Do About It)
I have often wondered if Thomas Jefferson had a salesperson in mind when he said, "I'm a great believer in luck, and I find the harder I work, the more I have of it."
I have lived my career in sales by these words. Work really hard and the unexpected opportunities for success will find you.
I am a big believer in the role of luck in sales
Think about your life as a salesperson. If you stick to a disciplined sales plan and consistently prospect for new customers, you will give yourself more chances to sell. The more chances you have to be in front of the customer and uncover their requirements and match them to your product will yield more opportunities for the customer to say "yes."  It is this diligence and consistency in the application of your basic sales disciplines that will create more moments for luck to help you along.
Any truthful person who has been in sales for any period of time will acknowledge the role that luck has played in their success. Only the stereotypically, hard-charging sales types would have you believe that their success was purely a function of the hard work that they put into the job and blithely ignore how luck has aided them.
There is no escaping the fact that a series of seemingly random events all had to fall into place to bring you and your prospect into the same space at the same time. Think about it in terms of the incredible series of events and coincidences that had to occur over a number of years to bring you and your future husband or wife into the same place at the same time so that you could meet. So it is with your customers. When the unexpected happens, will you be ready?
Be equipped with the right toolsEverything you need to make more sales
Luck is what happens when preparation meets opportunity
This brings me to my second favorite thought about luck and sales, which is the corollary to Jefferson's words. The Roman philosopher Seneca the Younger is reputed to have said that "Luck is what happens when preparation meets opportunity."
If you apply Jefferson's words about hard work to your selling the "lucky" sales opportunities will present themselves. At that point, you have to be prepared to capitalize on your luck and turn the opportunity into an order. One of the worst things that could happen would be to invest the time and effort to create some luck and then be unable to take advantage it. Do you have the product knowledge, industry expertise, and the business acumen to help the unexpected prospect, the one whose requirements are likely to be slightly outside your comfort zone, quickly gather the information they need to make a fast and favorable decision?
For example, one of the largest deals I ever closed was with a major multi-national company headquartered in Asia. They had put out an RFP for a large communications system just as I was starting work as VP of Sales at a start-up company. Our plan was to develop a product that could fit their needs but we didn't have the resources, or the product, to submit a bid at that time. It appeared that the timing was working against us. I stayed in periodic contact with the customer and my luck was that the half dozen or so companies who submitted bids in response to the RFP couldn't meet the needs of the customer. Two years later when we introduced our first product they still hadn't chosen a supplier and were still looking for the right solution. At that point, we were prepared and eight months later we won their business.
Conclusion
You can't build luck into your sales plan. You can't factor luck into your forecast. You can only count on doing your job to the best of your ability. Build a well-defined sales process and consistently execute it day after day, following up your leads, being responsive to your customers, bringing value to your customers, the good things will happen. Then embrace your luck when it appears.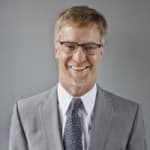 Andy Paul is author of the award-winning book, Zero-Time Selling: 10 Essential Steps to Accelerate Every Company's Sales. A sought-after speaker and business coach, Andy conducts workshops, coaches and consults with CEOs and sales teams to teach them how to maximize the value and power of their selling to rapidly increase their sales.
Get expert sales tips straight to your inbox to win more deals
Related Articles
Sales, deal management, and communication tips for your inbox