Drag-and-Drop Images in Templates
[et_pb_section fb_built="1″ _builder_version="3.22.2″][et_pb_row _builder_version="3.25″ background_size="initial" background_position="top_left" background_repeat="repeat"][et_pb_column type="4_4″ _builder_version="3.25″ custom_padding="|||" custom_padding__hover="|||"][et_pb_text _builder_version="4.9.0″ hover_enabled="0″ sticky_enabled="0″]
Adding images and GIFs to Templates just got easier.  
Instead of needing to host your images publicly, you can now upload or drag-and-drop images directly from your computer into your next template.
Just save the image to your computer before uploading/dragging-and-dropping and you're good to go. Your image or GIF will be included in that template for all recipients to see.
Add Attachments to Templates
Teamed with the new ability to add attachments to your next templates, you'll be connecting in a more significant way with the right people and shaving hours off the time you spend prospecting.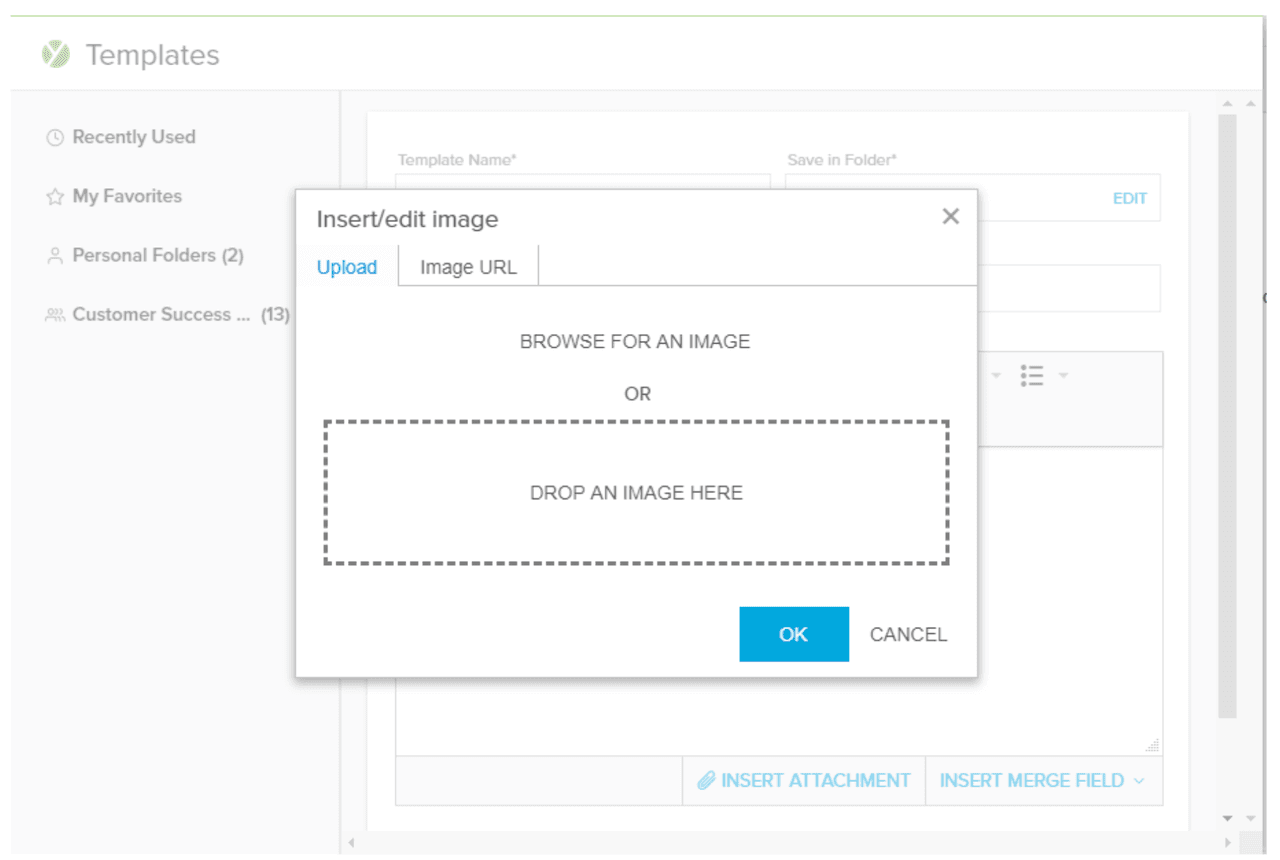 Don't forget that you'll be able to add these image-rich, attachment-rich templates into your next campaign, as well. So go ahead and use that time you saved to make your next killer multi-touch campaign today.
Want to learn more about Templates and Campaigns? Sign up for one of our live product demos!
[/et_pb_text][/et_pb_column][/et_pb_row][/et_pb_section]
Get expert sales tips straight to your inbox to win more deals
Related Articles
Sales, deal management, and communication tips for your inbox