How to Build a Sales Team From Scratch
How to build a sales team? Building a successful sales team from the ground up can seem like a daunting task. 
Many small businesses launch with only a couple of employees. The salesforce usually consists of the company founder (and perhaps one other person) who is responsible for sales calls and other sales activities — not to mention all of the other roles and responsibilities involved in getting a startup off the ground. 
But at a certain level of growth, the sales responsibilities can no longer be managed by a single sales leader. 
If you want to build a scalable, profitable organization, the way you build your sales team is of utmost importance. The hiring process needs to be reliable, measurable, and repeatable.
In this article, we'll go over everything you need to know about exactly how to build a successful sales team from scratch.
Here's what we'll cover:
When Is It Time to Build a Sales Team?
Most startups thrive in a hustle-and-grind environment. It's not unusual to see one sales rep responsible for nurturing and closing each and every deal in the beginning stages of running your business. 
In fact, many SaaS startups don't hire or designate a VP of sales until their third year of operation.
There comes a time, though, where this everyone-does-everything setup becomes no longer feasible. A certain level of growth requires that the founders start intentionally designing the way their workforce will grow.
Here's how to know if your team would benefit from starting the process of building your sales team.
Magic #10
In general, a good rule of thumb is to begin the process of hiring new employees after you've made 10 sales yourself. 
This benchmark usually indicates that the original sales leader has accumulated enough experience that he can offer insight into the sales process and overall workflow to new hires.
Too Much Opportunity
If your founder or sales leader is at the point where she's turning down prospects because she doesn't have the bandwidth to manage them, it's time to start hiring. Even the best, most productive sales professionals can only handle so many accounts in a day.
Exceeding Goals
It's okay if your sales goals are on the more basic side as you get your business off the ground.
No matter how basic they may be, however, it's always important to keep track of your current most impactful key performance indicators. You'll use these as indicators as to when it's time to expand the team.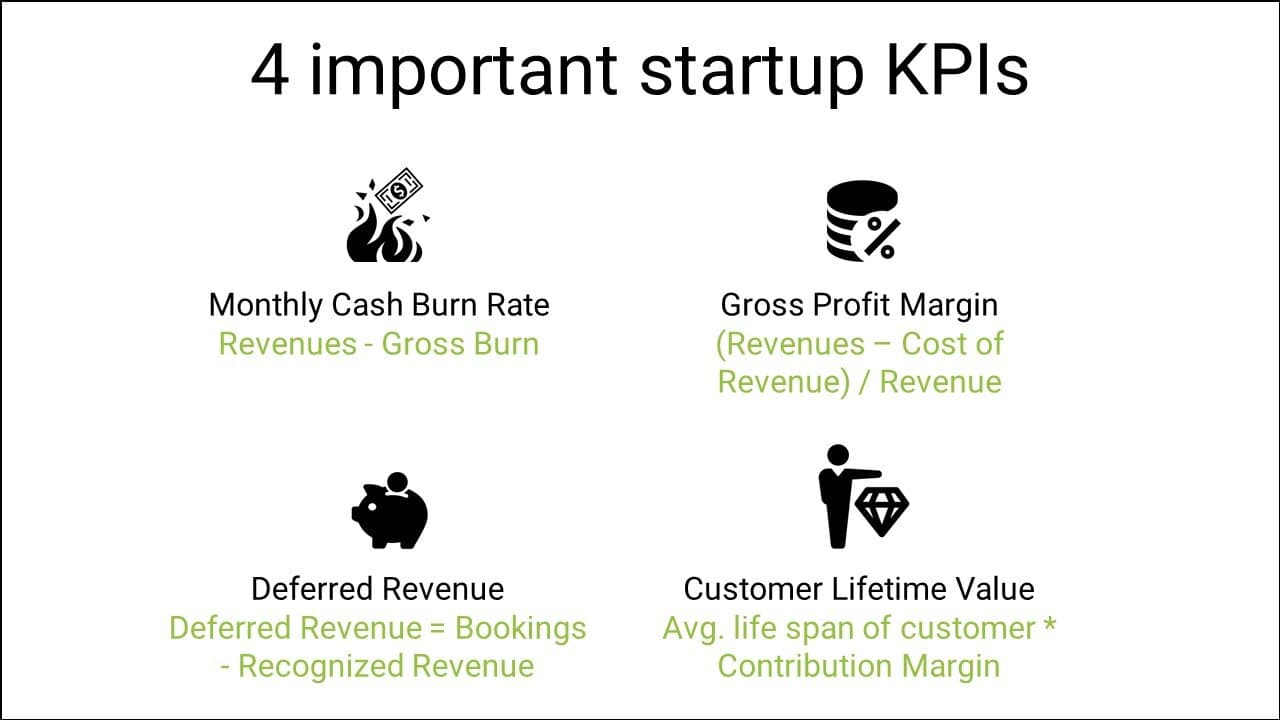 ​​If you're consistently exceeding your early-stage goals, you may want to consider adding new team members.
Robust team data
Keep track of which activities have the biggest impact on your team's performance
Implementing Your Sales Hiring Process
It's one thing to determine that you're ready to start hiring additional sales team members; it's another thing entirely to design and implement a successful hiring process.
For sales professionals at startups who have grown accustomed to doing everything themselves, it can be challenging to shift into the role of a hiring manager. Identifying the specific traits that make a salesperson successful — and then delegating tasks to them in a way that's efficient and productive — requires careful consideration.
No matter how challenging the task, though, it's crucial that the hiring process is handled correctly. Studies have shown that having the right people on the team matters almost as much as the sales process itself.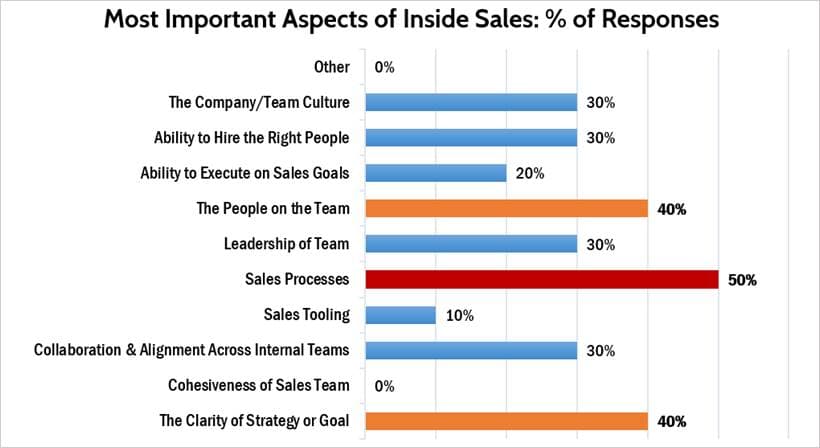 The hiring process needs to be formulaic, repeatable, and measurable. It cannot be based on gut feeling or nepotism. Hiring managers need a specific process that they can follow time and time again to onboard new hires and scale their growth. 
Keep the following tips in mind when designing and implementing your hiring process. 
Create a Matrix
Mark Roberge, Hubspot's former Chief Revenue Officer, and first-ever sales rep spent many months iterating on the process of hiring new team members. After analyzing the most successful new hires over 12 months and nearly 500 interviews, Roberge designed the following hiring matrix that guided his process.
Notice the top qualities he looks for in potential sales representatives: coachability, curiosity, and work ethic. These aren't necessarily qualities that stand out as "sales-specific," but they were found to be most highly correlated with outstanding sales performance on Roberge's team. 
Find Your Well
The traditional model of finding new sales hires typically includes a recruitment agency — and, with them, a high commission rate.
Roberge got tired of paying recruiting agencies to find sales talent that may or may not have aligned with his vision. Instead, he took matters into his own hands by creating his own internal recruitment team and training them to find and motivate good salespeople to join his team.
You may or may not have the resources right now to build an internal recruitment team. The actual team isn't as important as the idea of seeking out your own talent. 
Beginning this process doesn't have to be hard; LinkedIn is an invaluable resource for finding sales talent and is accessible to just about everyone.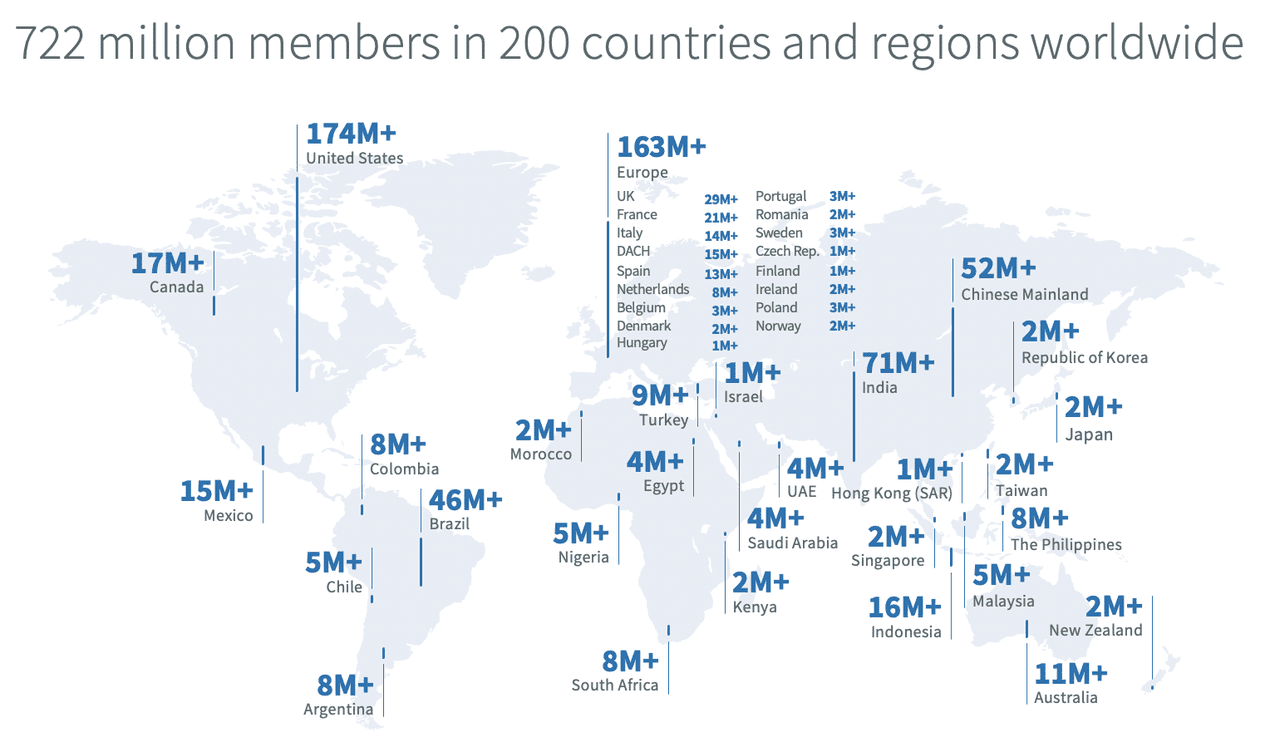 Treat Your Team Like a Puzzle
Building sales teams is a bit like putting together a jigsaw puzzle — no two pieces should be quite the same. Rather, each of the pieces should complement one another, and come together to make a complete picture.
Consider the natural strengths, interests, and achievements of your existing team members, and what your team will need collectively in order to be successful. Not every new hire needs to possess every quality or achievement, but the various parts should work together to make a well-rounded team. 
How to Build a Sales Team: Making Your First Sales Team Hire
It can be tempting to go out and hire a few sales reps as soon as you're meeting the indicators outlined above. If there's only one piece of advice you take away from this article, let it be this: do not rush the process of making your first sales hire. 
Hiring the wrong salesperson is a tremendous waste of time and financial resources. 
Between the time it takes to find and interview the subpar candidate, and then the subsequent time spent stuck in the sunk cost fallacy, hiring the wrong person can set you back months worth of progress.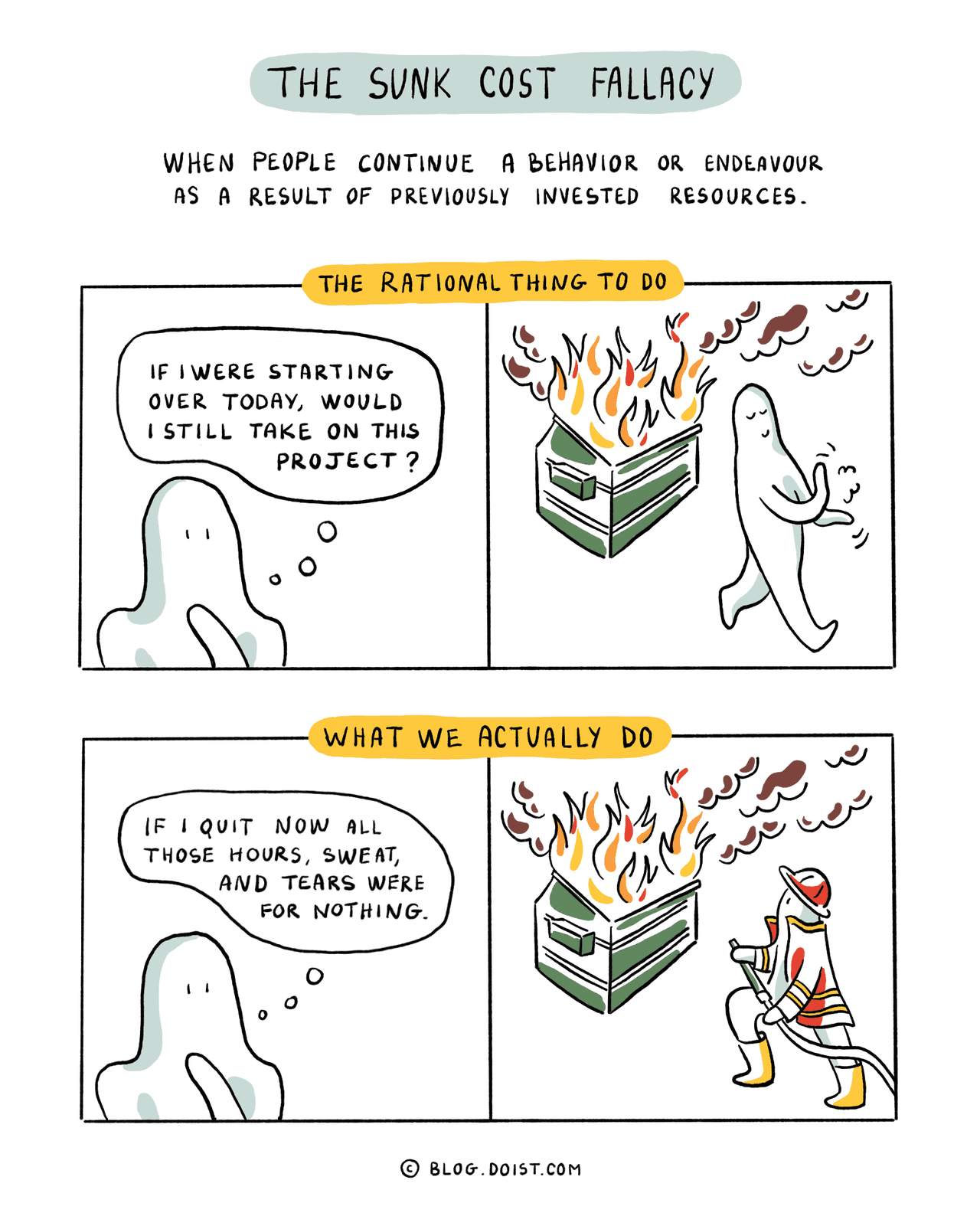 Instead, be thoughtful and methodical about who you hire. Doing it the right way first — even if that means doing it the longer way — will lead to a stronger sales team, an easier job for the sales manager, and better overall customer success.
Another piece of overused advice is to "follow your gut" when it comes to finding your first hire. Be careful of this sentiment. 
While we're certainly not implying that there's anything wrong with your instincts, the best practice in hiring is to follow a structured and methodical process. You don't have to have all of the answers or look-fors when you first start; you can iterate on the process as time goes on.
Start with what you think makes a great sales hire, and build a process out of that. Collect data on the process — and the hires that come out of it — as you onboard more and more people. Refine the process and the matrix as you go. Before you know it, you'll have a superstar sales team. 
How to Scale a B2B Sales Team from 2 to 20 Sales Reps in 12 MonthsA step-by-step blueprint and action plan for growing a sales team in a way that maximizes profitability.
Best Practices for Managing a New Sales Team
The characteristics and track records that you look for in new hires will be specific to your company and the overall goals of the business. 
Similarly, the way you manage your fledgling team will be unique to your own strengths and the goals you set for the team.
That being said, there are some best practices for hiring and managing a new and growing sales team that are useful across industry and team size.
Don't Be Afraid to Let People Go
In sales, time is of the essence. If you see that a new hire isn't working out, cut the cord as soon as you can. 
Sales managers might be tempted to "wait things out" and see if the new hire will improve, but this strategy rarely works out — remember the sunk cost fallacy we discussed earlier. 
Use Standardized Metrics
As soon as you can — before you even hire anyone, if possible — define the metrics that are most important to your team. This will help you measure, track, and optimize sales performance. 
Remember that these "most important" KPIs may shift and change over time. Pick what's most important to your growth right now and in the near future, and start there. Make sure you communicate these to the team, and use the SMART goal framework to develop goals around them.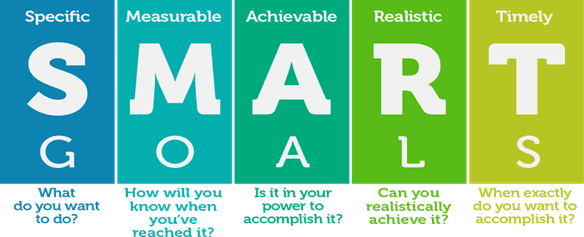 Be Clear About Your Compensation Plan
A lucrative and competitive compensation plan can be very motivating for sales reps.
In the beginning, it's wise to aim for 50% base salary and 50% commission, if possible. This will help reps feel secure in the fact that they'll still get decent pay even if sales are still ramping up, but also encourage them to generate as much commission as possible.
Take On the Role of Coach
When it comes to sales training, coaching is king. The days of one-size-fits-all workshops and training are quickly fading, giving way instead to personalized coaching and mentorship-style sales leadership. 
A combination of training and coaching, as opposed to training alone, has been shown to deliver a huge boost in productivity.
Adopt a Growth Mindset
Researcher Carol Dweck found that people who adopt a growth mindset are much more likely to succeed than those with a fixed mindset. A growth mindset allows both leaders and reps to view mistakes as opportunities to learn and grow.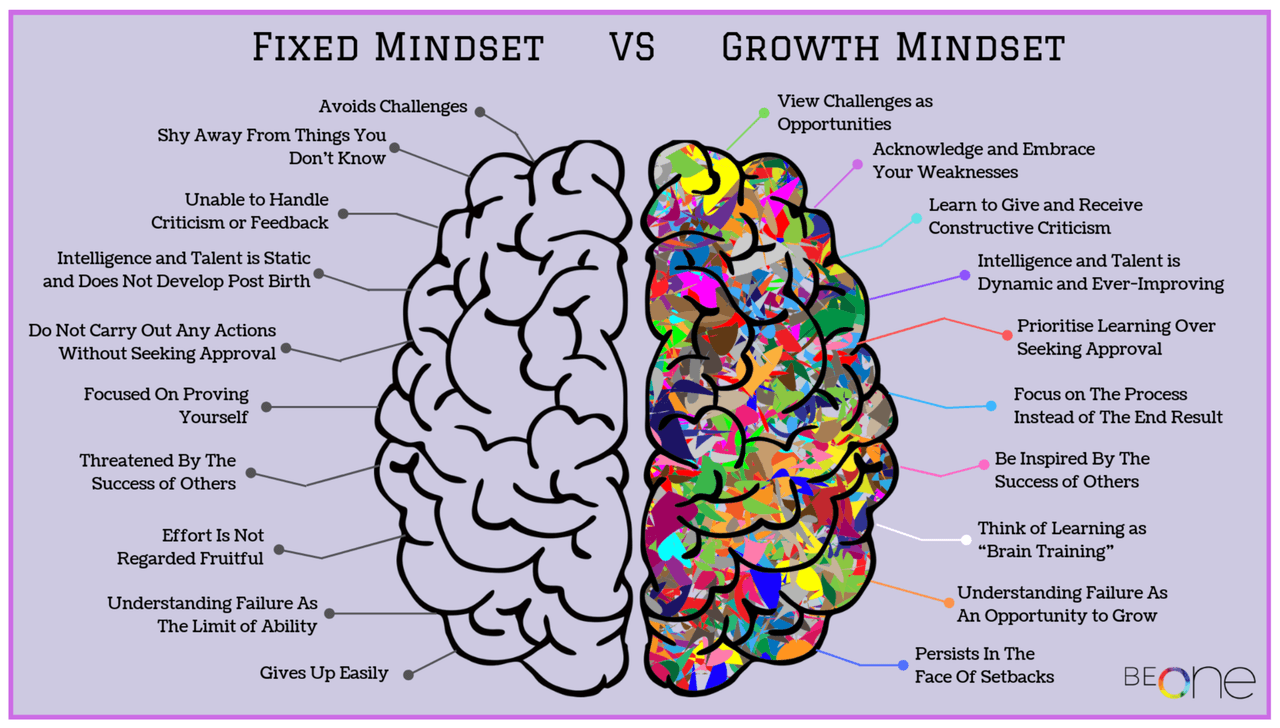 This kind of thinking will encourage your team to iterate on its processes and performance until they're fully optimized. 
Implement an Easy-to-Follow Sales Process
As soon as you can, sit down with your team to map out your current sales process — the more detailed, the better.
The sales process map is another document that will change over time. But having a repeatable blueprint will make onboarding much easier, and will also allow sales management to pinpoint and quickly address any kinks in the process. 
Prioritize Clarity and Communication
Especially in the early stages of building a sales team, communication is paramount. Prioritize clear, concise, and consistent communication. This will help highlight true problems or roadblocks in the process, versus lack of understanding or follow-up.
Run a repeatable process
Track, analyze, and standardize what's working
Use Sales Tools to Make Your Sales Team Productive and Efficient
Technology has become so prevalent in the sales process that it's almost a team member in and of itself. 
Your tech stack will grow and change with your company. For more specific guidance on how to optimize your tech stack for any stage of growth, check out our ebook on the topic. 
For organizations that are just starting their scaling operation, we recommend a few must-have tools to optimize your productivity.
Email
Effective team building requires effective communication — that starts with email. 
Regardless of your team size or current level of operation, one of the two major business email providers should suit your needs. Both GSuite and O365 come packed with a multitude of features and capabilities that can grow and scale with you as you build out your sales team. 
CRM
Ranking just as important as email, the CRM system is one of the most transformative tools a business can use to propel their success. The CRM manages, tracks, and analyzes customer data and interactions. It reduces the administrative workload for sales reps. 
Salesforce is well-known as the most popular and capable option, but there are others available. Even a simple Excel spreadsheet can handle the basic tasks of a CRM.
Tip: Automatically sync all email activity to your CRM without having to leave your inbox (free).
Video Conferencing
These days, it's virtually impossible to conduct business without a highly capable video conferencing platform. 
Zoom and Skype are both great options and offer a variety of pricing tiers. 
Digital Signatures
When you're just starting out, anything you can do to ease the process of signing new clients makes a difference. An e-signature platform, like DocuSign or HelloSign, is a great tool to add to your tech stack early on in your scaling efforts.
Social Selling
There's no way around it — social selling is here to stay. Social selling and other inbound strategies can help your team fill the top of the sales pipeline with promising leads.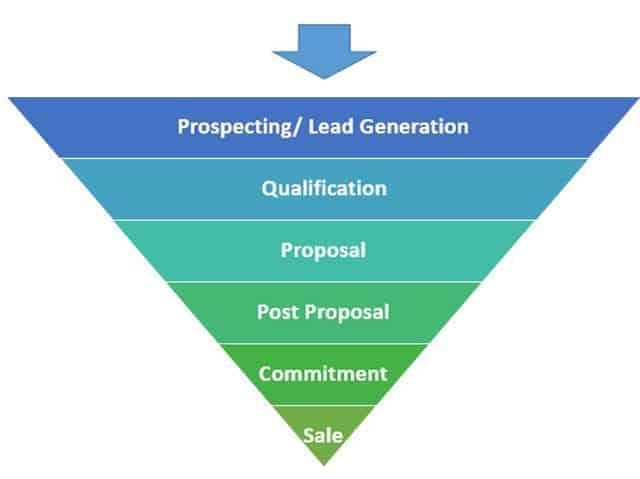 A social selling and prospecting tool like LinkedIn Sales Navigator can help your team generate an abundance of leads. 
Sales Engagement
Sales engagement software helps teams plan, execute, track, measure, and optimize interactions between sales and customers.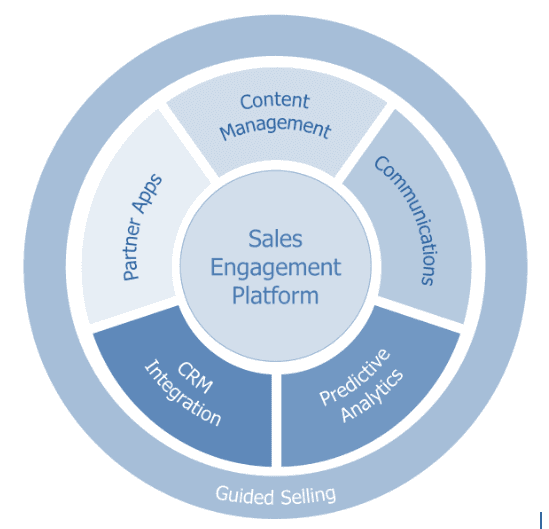 Yesware offers a one-stop shop for sales engagement needs. With email and attachment tracking, Salesforce integration, and reporting and analytics capabilities (to name just a few), Yesware is built to help sales reps quickly build pipeline and convert opportunities into closed-won deals.
Tip: Check out our free guide on building the optimal technology stack for your sales team.
Make Key Hires to Grow Your Sales Team to Success
As your team starts to grow, you'll want to be strategic about the positions you look to create and fill. 
Once you have a handful of account executives who are successfully nurturing leads through the pipeline, it's time to find people who can fill more specialized roles. 
Sales Development Reps
Sales development reps exist to help account executives on the front end of the funnel. SDRs generate leads and set meetings between them and account executives.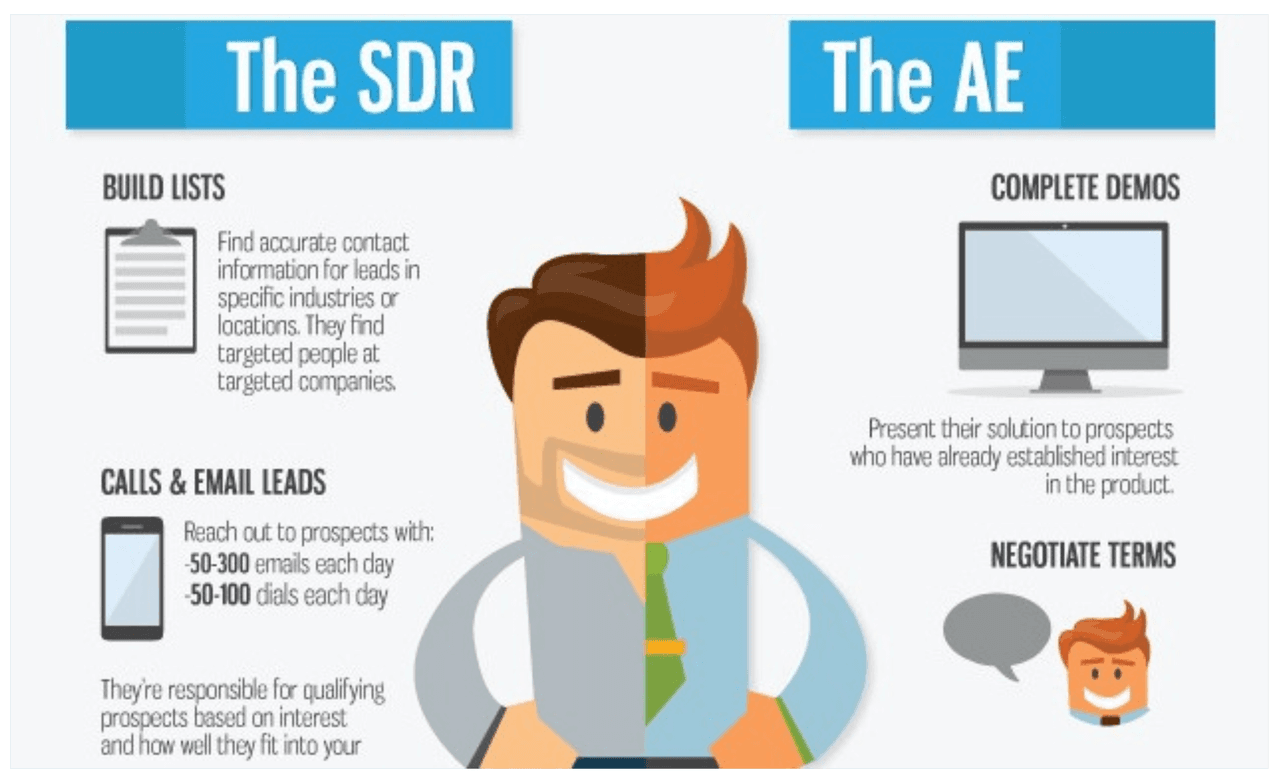 Sales Enablement
Sales enablement professionals are responsible for ensuring that reps have resources and optimized content accessible to them. And sales enablement helps sellers supercharge their productivity, systemize their selling process, and close more deals.  
This role is becoming more and more common: in 2019, over 60% of companies had a sales enablement position or team.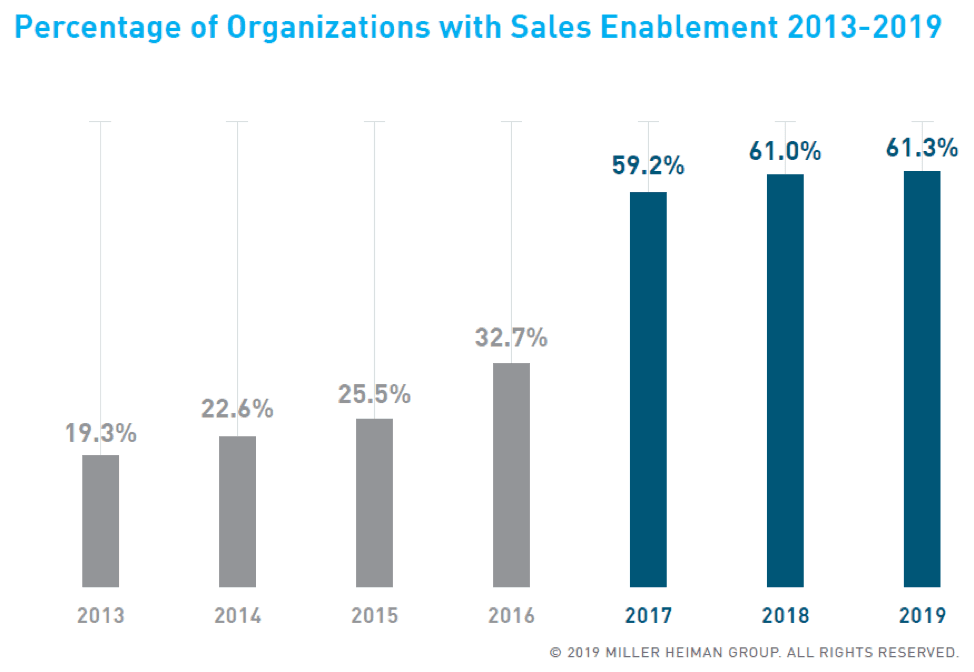 Sales Operations
A sales operations professional assists sales reps by taking non-selling activities off of their plates. Sales ops help with logistical tasks, like maintaining the CRM, or big picture ones like forecasting and sales strategy.
How Yesware Can Help Your Sales Team Work Efficiently
Yesware is on a mission to help sales reps build better relationships with their customers with ease and efficiency. Our suite of tools supercharges your sales team's workflow to help them quickly generate leads and close deals.
Multi-Channel Campaigns offer automated emails, phone touches, and social media messages — all completely personalized — to engage prospects.
Email Tracking allows you to keep real-time tabs on who's reading your emails, clicking on links, and viewing attachments. So you always know which prospects are your hottest leads and follow up at the right moment.
Meeting Scheduler can quickly fill a rep's calendar with sales calls and demos — no time wasted on back-and-forth schedule issues that lead to lost opportunities.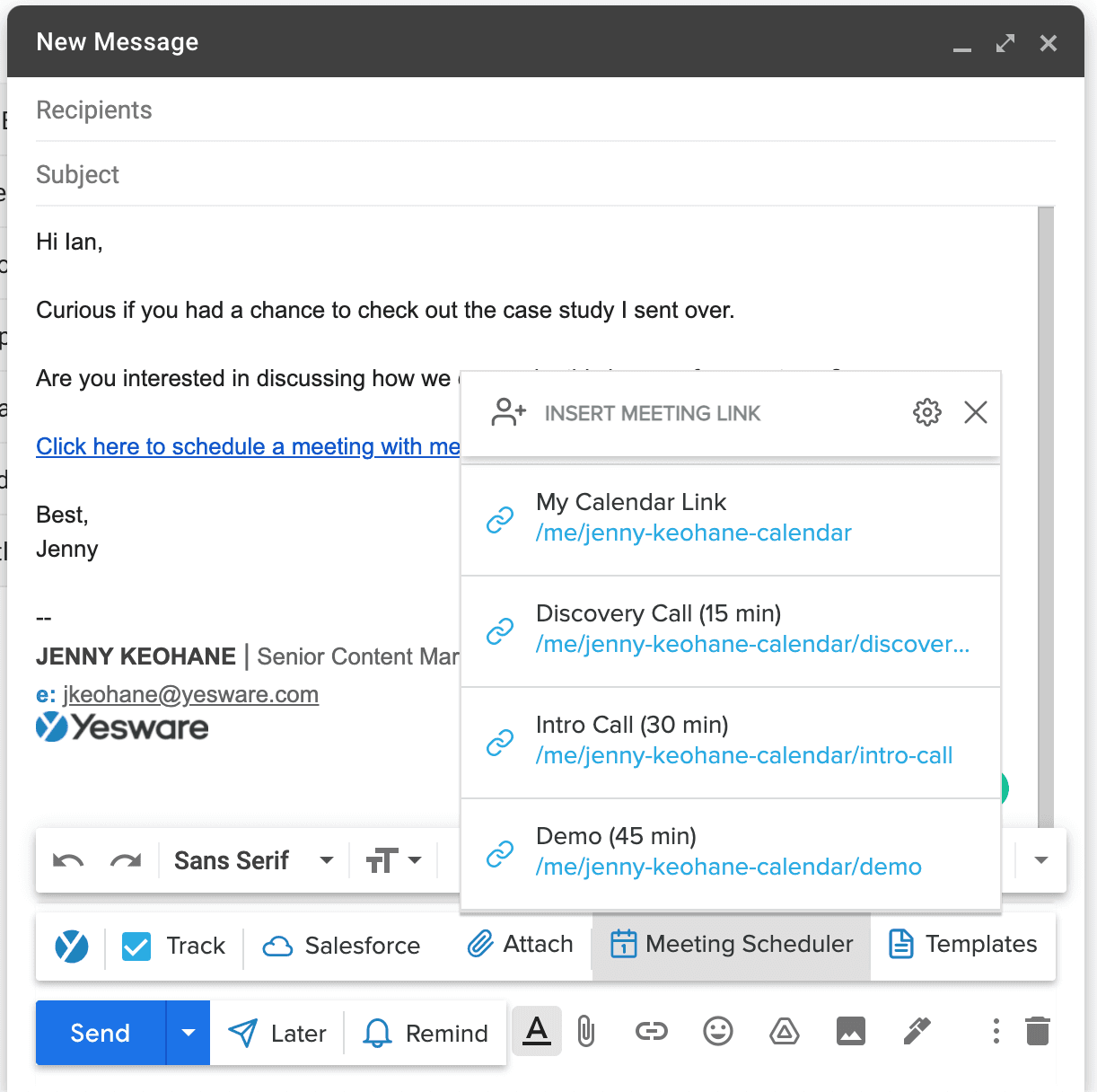 Have you started building your sales team yet? What successes have you had? What challenges? 
Try Yesware today for free to learn how we can support the way you scale your team.
Get expert sales tips straight to your inbox to win more deals
Related Articles
Sales, deal management, and communication tips for your inbox