15 Best Lead Generation Software Solutions
Lead generation is one of the most important components of the sales process. It's also one of the most daunting. 
Fortunately, there are a plethora of software platforms that are designed to make the lead generation process streamlined, productive, and transformative to your bottom line. 
In this article, we'll go over the many ways lead generation software can help your sales process (and business as a whole), and a comprehensive list of some of the best options available to your sales organization.  
Here's what we'll cover:
What Is Lead Generation?
Lead generation is the process of gathering a list of contacts — and, sometimes, their basic demographics —  who may be good fits for your product.
Source
To be clear, leads are not the same things as prospects. Your leads live at the very top of your sales funnel. A lead is a possible prospect that has not yet been through the qualification process. 
Some leads get disqualified through the discovery process, while others who are deemed good opportunities will be nurtured through the rest of the sales funnel.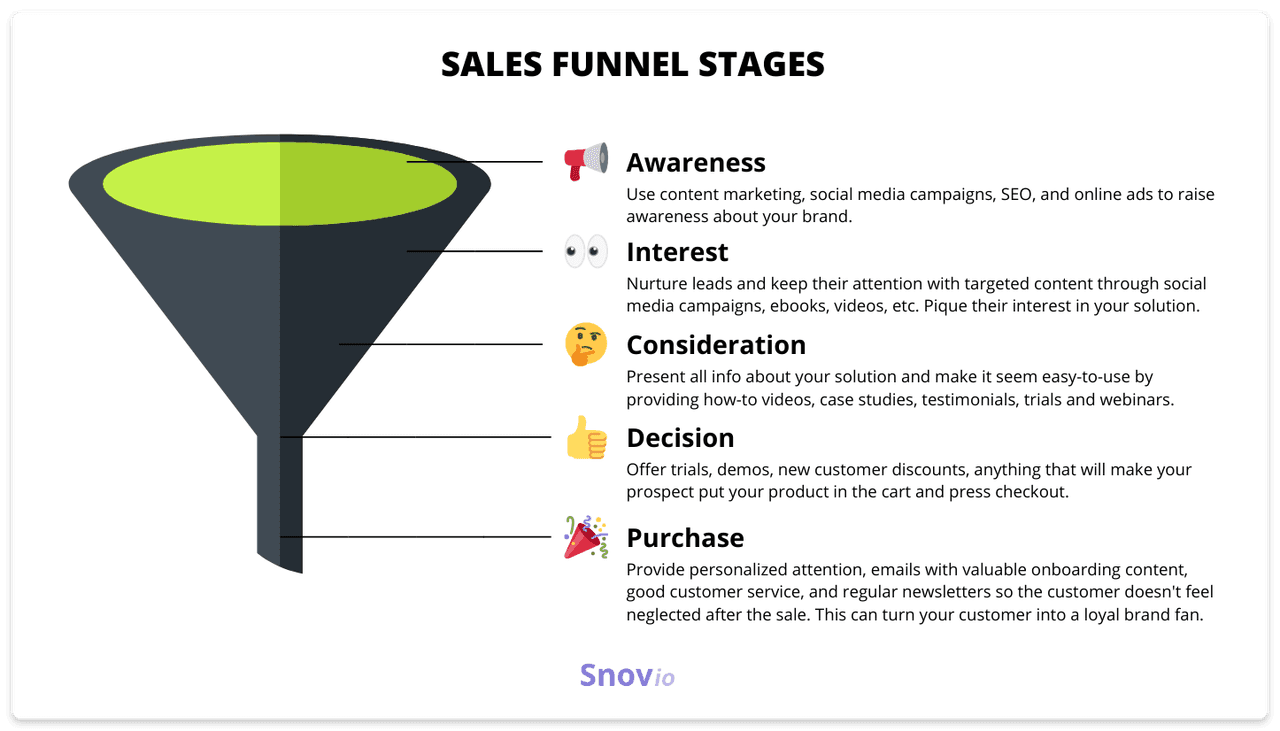 The process of lead generation includes everything sales and marketing do to gather these leads. These can be inbound methods for leads who have opted into a webinar or ebook, or outbound methods like cold calls or emails. 
It goes without saying that your sales organization's conversion rate — and, ultimately, your bottom line and overall health of your business — depend heavily on your lead generation process. 
Attract too few leads, and you'll never maximize your revenue. Attract the wrong ones, and your sales reps will be stuck wasting time on unqualified, poor-fit opportunities. 
That's where lead generation software comes in. 
Why You Might Need Lead Generation Software
According to Salesforce, the average sales rep spends over 20% of their time on lead research and lead generation activities. This is a staggering statistic, especially when you consider that only 36% of a sales rep's time is available for revenue-generating sales activities like connecting with clients via sales calls and presentations.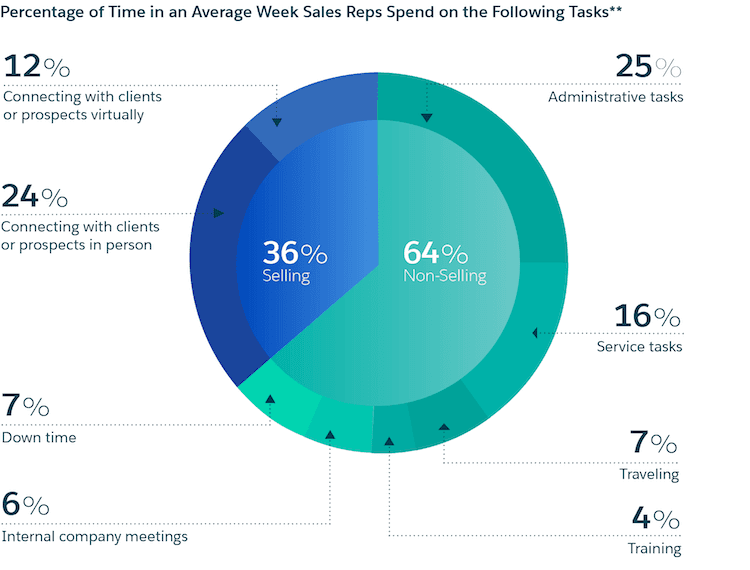 Lead generation tools can make a dramatic difference to the productivity of your sales team. It can help you capture leads with little to no effort, automate your outreach efforts, and allow you to nurture new leads in a personalized way. 
Automate your outreachCreate personalized, automated, multi-touch prospecting campaigns
If you find that your marketing campaigns are leaving much to be desired in terms of quantity or quality of leads, or management of the process itself, lead generation software might be a good resource for you.
More Leads
The first and most straightforward thing that lead generation software can help you with is casting a wider net. 
Many of the platforms we'll highlight later in this article can seamlessly optimize your landing pages, social media messaging, LinkedIn outreach, and email campaigns in ways that produce tremendous opt-in with much less time. 
As we just saw, asking sales reps to spend more time doing anything but selling will take away from the bottom line. There simply isn't enough time in the day for salespeople to go out and generate more leads for businesses that are lacking.
Enterprise and small businesses alike can benefit from the kind of broader reach that lead generation software can enable. These automation platforms can help you engage a substantially higher percentage of social media and website visitors to help you build a wide-reaching email list full of qualified leads.
Better Leads
For many businesses, the quantity of leads is not the problem — quality is. You could have a lead list that's one hundred pages long, but none of it will matter if your list is composed of primarily poor fits. 
According to a 2017 State of Digital Marketing Report by DemandWave, lead quality is the number one challenge facing marketers and sales reps. 
Lead generation software can help you optimize and streamline your marketing campaigns so that you attract only high-quality leads that are likely to become subscribers or customers.
If you find that your sales pipeline is full, but you're stuck turning your wheels at the top instead of pushing toward the close at the bottom, it might be time for a marketing automation tool like lead generation software.
Poorly-Managed Process
It's no secret that today's sales landscape is a rapidly-changing, fast-paced environment.
With that being said, even we were shocked by the following statistics.
120 businesses move to a new location
75 business phone numbers change
20 CEOs get new positions 
It's nearly impossible for anyone to keep up with how quickly potential leads update their organizational structure or contact information. And, to put it bluntly — it's a waste of valuable sales resources to have talented salespeople doing this work that could easily be done by an automation platform. 
Lead generation software is built for problems like these. These programs are capable of gathering a huge amount of data from potential customers, organizing it in a way that's useful for your sales reps and marketers, and updating it as needed in real-time.
If you find that leads are slipping through the cracks faster than you can follow up, it might be time for lead generation software. 
How Lead Generation Software Can Help Your Sales Process
Lead generation software can help you automatically generate, organize, and nurture leads from a variety of channels, including email campaigns, landing pages, and cold outreach.
This kind of software not only saves valuable selling time, it actually handles lead management with far more attention to detail and sophistication than even the most skilled researchers and data management reps.
In other words, it doesn't just give sales reps back their time — it completely optimizes the lead generation process as a whole. 
Widens the Top of the Funnel
The wider the top of your funnel is, the wider the bottom will be. 
In other words, the number of leads you attract to your business will usually be directly proportional to your bottom line. 
Let's have a look at a sample funnel, pictured below.
This company converts about 1% of their total leads. With 1,000 leads, as shown in the image above, this translates to 10 customers. 
Now, let's imagine this same company started using lead generation software with the sole intention of widening the top-most part of their funnel. They're now able to generate 3,000 leads with much less time and effort. 
Even without accounting for gained time and other valuable resources, this alone will translate to 20 additional customers — an increase of 200%.
Not to mention the fact that the software will dramatically improve the quality of the leads, as well as the overall sales process itself, both of which will be very likely to also have their own positive effects on the number of conversions.
Organizes Data
Perhaps the most well-known functionality of lead generation software is its remarkable ability to organize a seemingly limitless amount of lead data. 
Lead generation software can track the many (many, many) moving pieces of attracting, communicating/following-up with, and nurturing leads. These platforms are, above all, user-friendly, and can present this data in a way that helps sales reps move forward and take action across the pipeline. 
Lead segmentation — the process of organizing or grouping your leads based on certain parameters — is seamlessly executed, automated, and managed by most lead generation software platforms.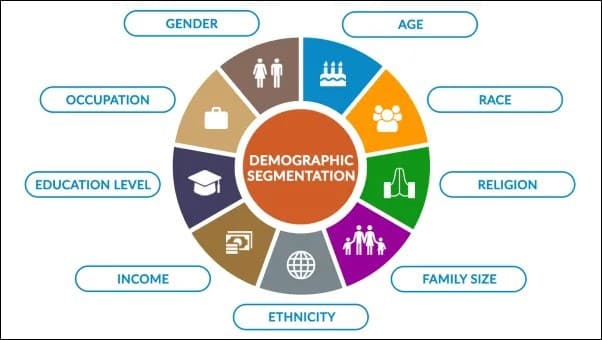 This kind of impeccable organization and structure is one of the most impactful behind-the-scenes components of every top-performing sales organization, across all industries and locations.
Eliminate the guessworkGet real-time insights and engagement data
Customizes Experience 
According to Salesforce, nearly 73% of leads are not ready to buy and need further lead-nurturing attention. You simply cannot rely on the 27% who are ready now to meet your quota or business goals. 
A good lead generation platform will help you manage, track, and customize the sales process for the vast majority of leads. The personalized customization piece is critically important here.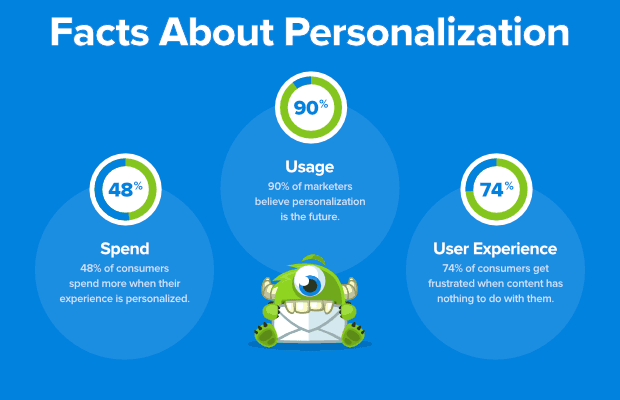 Chatbots are one well-known personalization feature, but they only scratch the surface of just how custom a lead gen software can go. Many of the platforms available today are capable of integrating with marketing software, which can help you organize and distribute valuable, lead-nurturing content with ease. 
Many lead generation software platforms also offer full integration with a variety of CRM platforms. This kind of integration makes the process of identifying which prospects to nurture and when — and, most importantly, what kind of content will resonate most — easier than ever before. 
Top 15 Lead Generation Software Solutions
There are dozens, if not hundreds of lead generation software available to sales organizations. We scoured the web to find the best of the best — here's a handful of our favorites and why we love them. 
Leadpages is one of the best-known lead generation software platforms out there. It helps small businesses connect with their audience and collect qualified leads. 
Its features include Facebook Ad Builder, which automatically pulls info from your Facebook business page to create optimized social media ads. Leadpages focuses on campaigns, and boasts easy-to-read data reports and ROI analytics. 
Marketing teams will be pleased to learn that Leadpages also integrates well with many marketing tools.
Sumo focuses on collecting email addresses for email marketing lists, as well as reducing cart abandonment rate.
It integrates seamlessly with Hubspot, Mailchimp, and Zapier, among others, and is also available as a plugin for WordPress, Shopify, Magento, BigCommerce, and Google TagManager.
Sumo is incredibly user-friendly, with setup taking as little as one minute — no coding required.
Optinmonster similarly focuses on growing your email list through tools like gamified wheels, lightbox popups, and geolocation targeting.
It offers pre-built, customizable templates that you can use to A/B test. The software will track and analyze the results of these tests for you. 
One of its most valuable features is its Exit Intent Detection, which anticipates when a website visitor is about to leave your site and subsequently shows them a targeted marketing message before they leave. 
Unbounce enables its users to build custom, optimized landing pages with no coding required. 
It automatically optimizes existing or new landing pages according to Google's PageSpeed Insights, and also offers Dynamic Text replacement for SEO keyword optimization. 
Unbounce also offers unlimited A/B testing, so you can pinpoint the most highly-optimized landing page that will translate to the highest conversion rate. 
Callpage prompts website visitors to leave their phone numbers for a near-immediate call-back (around 30 seconds) from one of your reps. 
Even more impressive, though, is its lead scoring system. It automatically scores each website visitor according to their likelihood to purchase, and displays optimized pop-ups for the hottest ones. 
Callpage supports integration with Zapier, Salesforce, Slack, and more. 
Sharp Spring gives users the ability to create personalized messages and automated campaigns that respond to user behavior. 
Beyond that, it also offers a robust suite of sales and marketing capabilities, including social media marketing, a landing page builder, email marketing, and campaign tracking.
Finally, its VisitorID features allows users to track and see their website visitors' behavior.
Sharp Spring has a variety of pricing plans to meet any budget. 
Leadfeeder shows you the companies visiting your website, how they found you, and what they're interested in using Google Analytics. It collects contact information for your leads and prioritizes them based on their behavior. 
Leadfeeder offers a free package with limited features, as well as reasonably-priced alternatives for users looking for more functionality. 
Extole uses a referral marketing program to generate more leads for its users. It identifies your best customers, targets leads in similar ways, and empowers customers to refer.
It also offers a user-friendly dashboard experience, in which you can easily track how the tool is performing via its data analytics and reporting tools. 
Intercom is a live chat and chatbot messaging platform. It automatically initiates live, personalized chatting experiences with potential leads, and gets to work immediately on qualifying them.
Intercom also allows you to auto-schedule calls directly from the chat, and can start a Google Meet call from within the chatbox as well.
Finally, Intercom also offers a number of relationship-building features, like product tours and a well-designed help center. 
With only a person's name or domain name, Voila Norbert can find anyone's email address. It helps you fill your pipeline with qualified leads and reach decision-makers.
It has a Gmail plugin and supports integration with Salesforce and Hubspot, among others. 
Voila Norbert also handles content marketing, automating some of the processes around building links and spreading your content. 
AeroLeads is another email-finder platform. It can gather as many as 15 data points per lead, and integrates nicely with a variety of CRM platforms.
It can also be used as a Google Chrome extension.
Lead Forensics gives users the ability to instantly identify your anonymous visitors' contact details. Its multi-criteria lead scoring process prioritizes your hottest leads and auto-assigns them. 
Its tracking abilities then help you build a profile of your "dream" customer, measuring their behavior all the way from first click to point of sale. 
Lead Quizzes is touted by world-famous marketing guru Neil Patel. It's an online quiz maker built for marketers.
Lead generation quizzes can help you capture up to 500% more leads, and can elevate your customer segmentation and personalization.
Lead Quizzes also helps you market your quizzes and surveys through many channels, such as email, paid advertising, and on your website.
Pardot, a Salesforce product, automates the lead scoring process. It enables reps to keep their pipelines fully stocked with high-quality leads using optimized landing pages, forms, social tools, and social connectors. 
Pardot also offers powerful data analytics capabilities, like integrating with Google Adwords to determine true campaign ROI.
Marketo Engage allows users to engage the right customers through behavior tracking. From there, it also offers the ability to build and scale automated, highly effective marketing campaigns. 
The platform offers a full suite of tools, such as email and social marketing, budget management, personalized lead nurturing, and more. 
Marketo Engage is one of the more established programs on the market today.
How You Can Use Yesware for Lead Prospecting
Yesware can take your lead generation strategy to the next level with our highly effective prospecting features and capabilities.
Our software elevates every step of the prospecting process.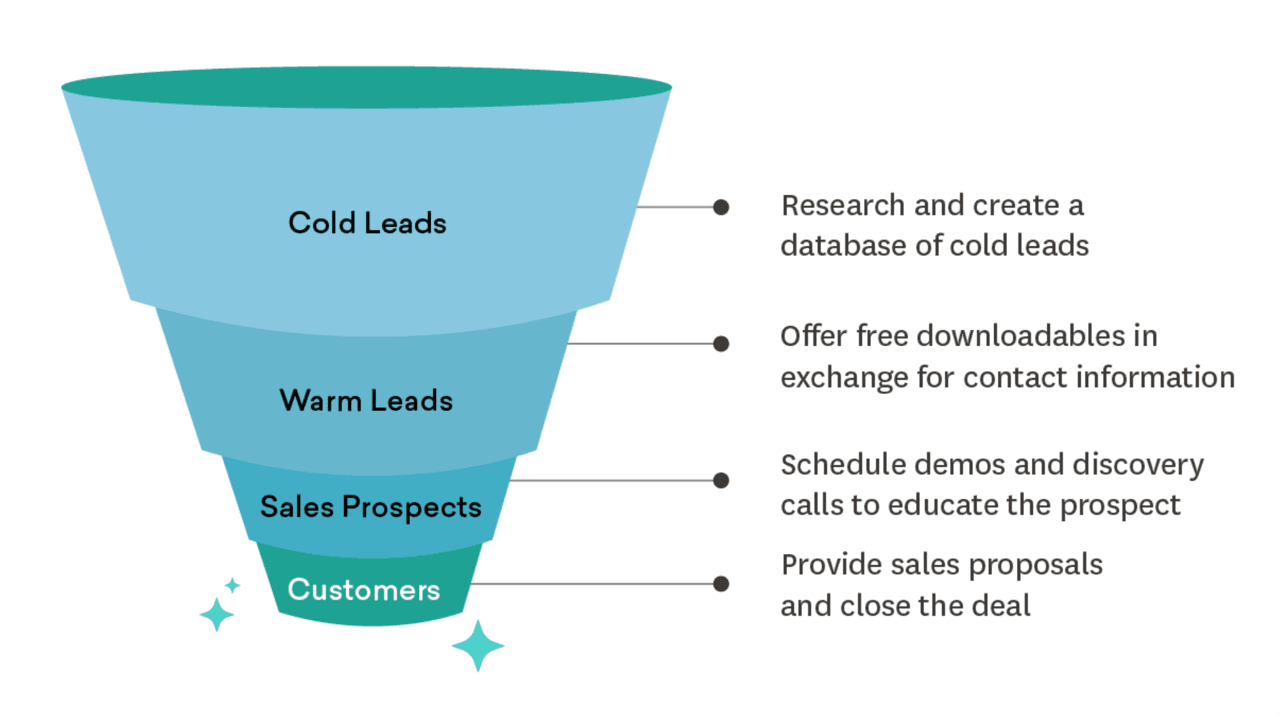 The following are just some of the ways Yesware can help qualify all the leads you'll generate with your lead generation software.
Create Campaign Templates
Yesware's email template feature allows you to automate and send higher-converting emails, without the repetitive busy work. With Yesware, you'll never write the same email twice.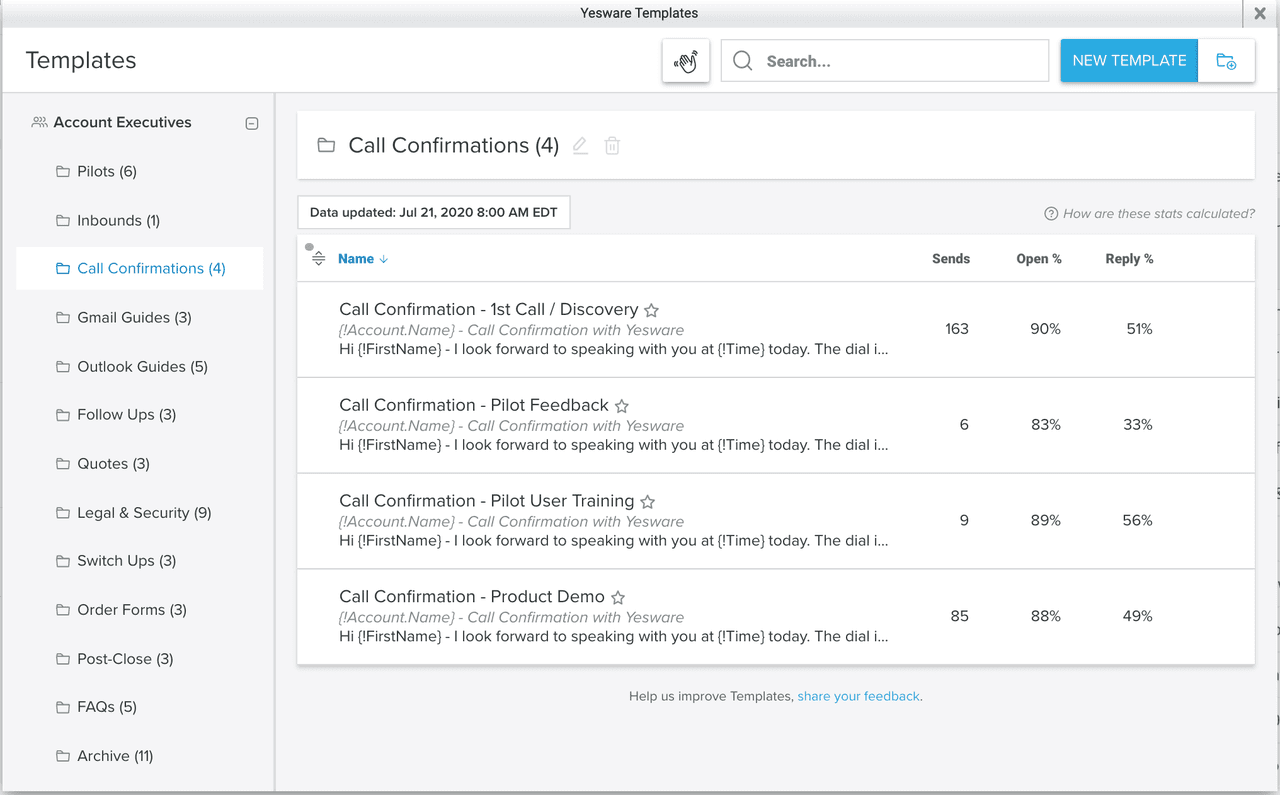 Our ready-to-go templates personalize in seconds and can be auto-scheduled to send at the exact moment your leads are ready to engage. 
Personalize Them
Speaking of personalization, Yesware also allows you to completely personalize all of your automated outreach with our prospecting campaign feature. Here, you can create automated email campaigns or multi-channel campaigns with calls and social touches.
You can choose from a variety of different touch types, including automated or manual emails, LinkedIn InMails, and other custom touches. 
Automate outreach and tasksSave hours scaling outreach and follow-ups
Automate Them (Including Follow-up and Scheduling)…
Did you know that 70% of leads are never contacted, yet 65% of the marketing budget goes to lead generation? 
This is an absolutely tremendous waste of resources and a problem that can be easily solved with some simple organization and structure.
Automate your follow-ups, set custom reminders, and schedule meetings without the back-and-forth.
With Yesware's meeting scheduler, you can insert your meeting link into your templates and campaigns, then watch your calendar fill up all on its own. This integrates with both your Outlook or Gmail calendar.

Track Them
Our reporting and analytics features allow you to track which content works best for certain kinds of customers. This will enable you to give a customized experience for each recipient, making automated personalization truly scalable.
Our in-depth Presentation Reports provide a streamlined analysis of the most engaging content in your playbook.
Try Yesware today — an all-in-one sales toolkit for better sales engagement.
Get expert sales tips straight to your inbox to win more deals
Related Articles
Sales, deal management, and communication tips for your inbox