Yesware Announces Salesforce Open Beta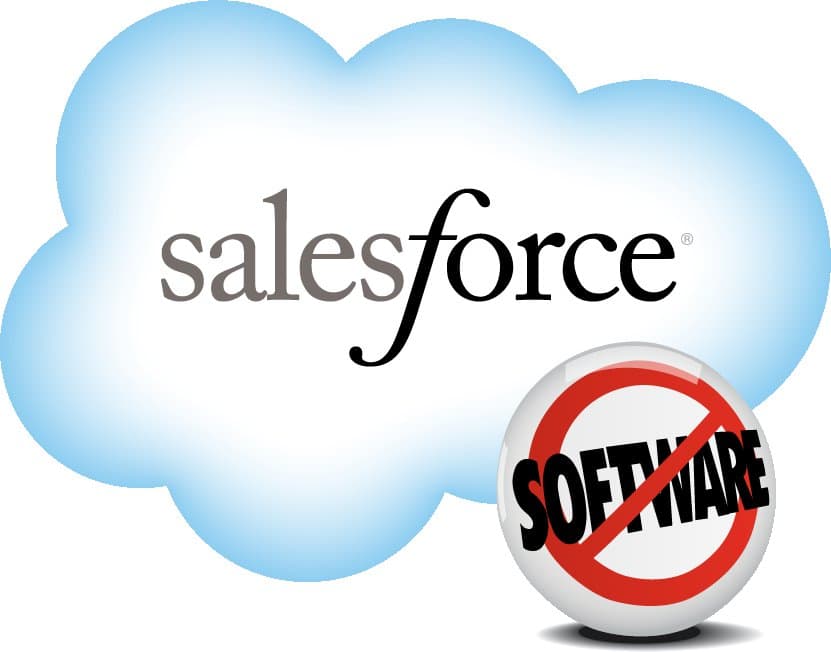 Helping our customers do their jobs better is our focus. We constantly strive to make improvements and enhancements to Yesware—whether through features, email tracking options, templates, or partners.
Today we're excited to announce our beta integration with the world's largest CRM—Salesforce.com.  The No. 1 choice for sales pros, Salesforce—and its AppExchange—have helped grow sales organizations' pipelines by 32%, increase productivity by 32%, and increase overall performance by 25%. Leveraging this power with Yesware's proven results can elevate your team's competitive edge.
This beta will go on through the end of the year and will be a limited trial of a future premium feature. We, at Yesware, are always seeking to bring our users the best partnerships and features—and we're happy to be able to have all of our users sample the productivity they can have by integrating our two tools.
Among the benefits, you'll be able to create new contacts,  create tasks, see activities and view actionable reports within Yesware and Salesforce.
Let's Get Started
Simply download Yesware from our homepage. If you already use Salesforce's Enterprise or Unlimited Edition, it's easy to automatically store emails from Gmail, capture replies, open events, and track link opens with Yesware. You'll be able to create new tasks and contacts right from your message.
To enable this functionality within Yesware, click the 'Yesware' menu at the very top of Gmail and select 'Preferences'.  Toggle the 'Salesforce Sidebar' to 'ON'.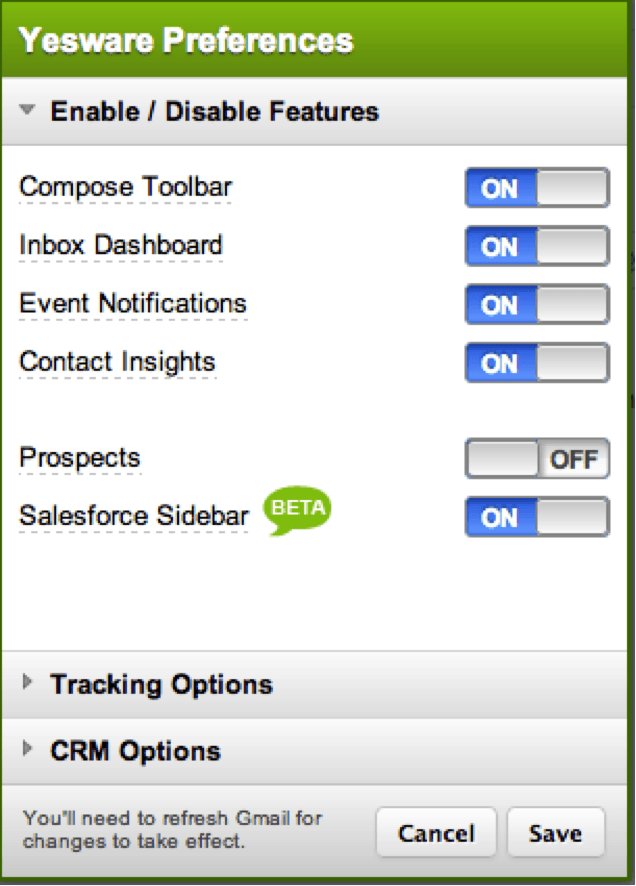 Click CRM Options, toggle the 'Send to Salesforce' button to 'ON' and click on 'Authenticate with Salesforce'.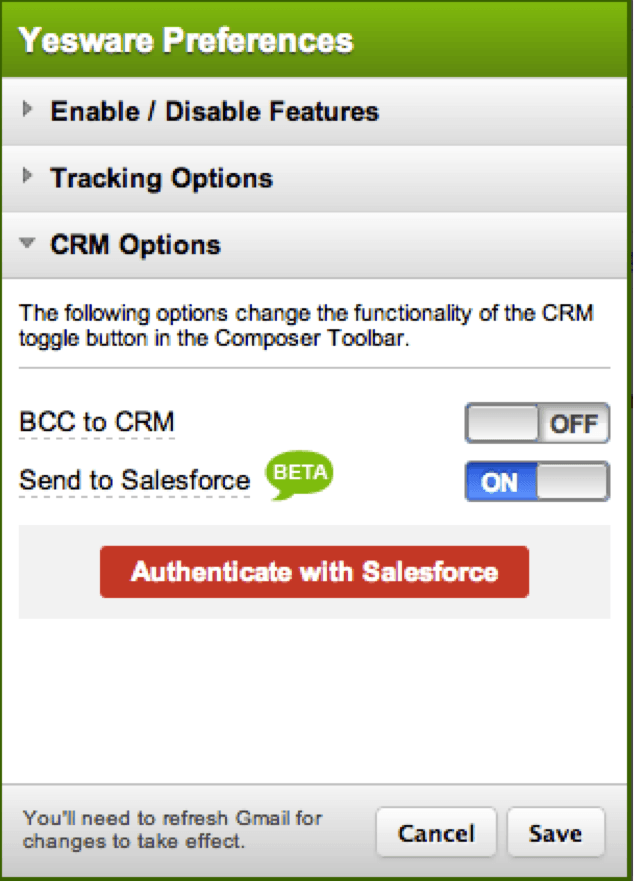 Save your Preferences and refresh the browser.  Go back to your inbox and select a message—you should see a 'Salesforce' tab on the right side of your screen (if the tab doesn't appear, please try closing out of the browser and going back in).
Now, whenever you compose an email and select the 'CRM' checkbox, Yesware will automatically store that email into Salesforce.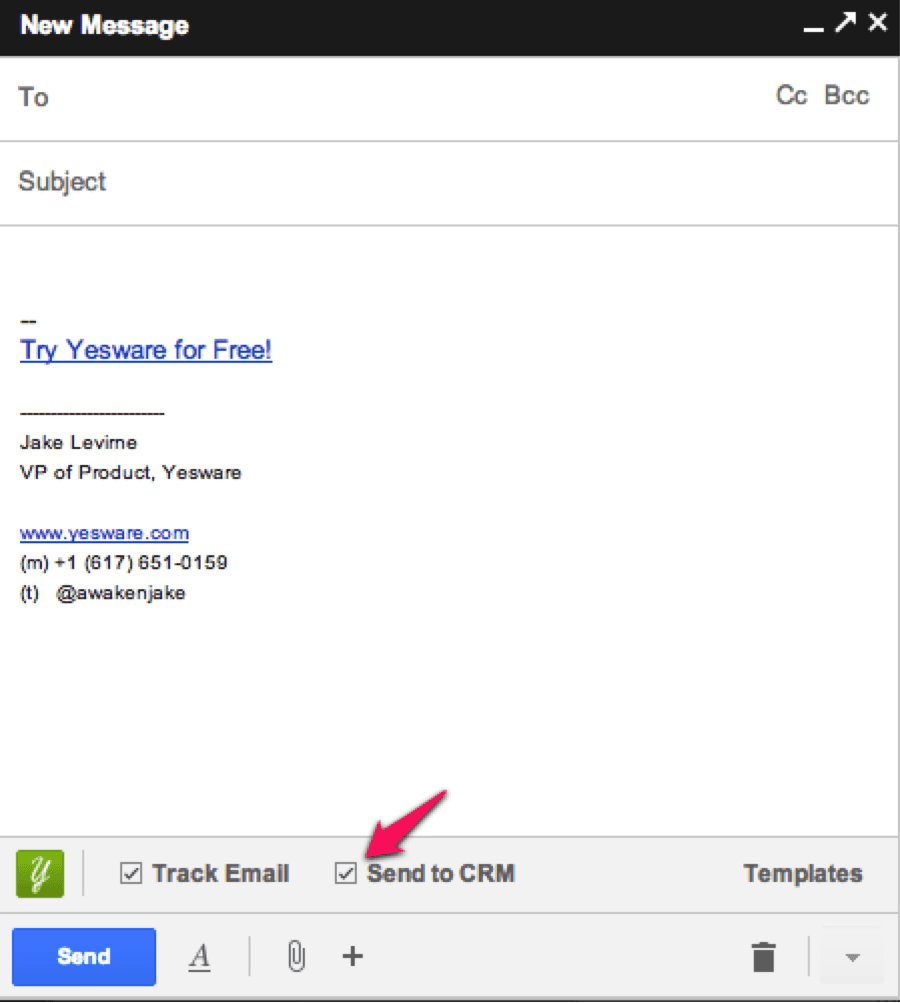 Getting the Most Out of Our Integration
Our philosophy is that we take care of the paperwork, creating an easier workflow so salespeople can spend their valuable time creating valuable, lasting relationships with their prospects and clients.
Create a New Contact or Lead
It's never been easier to create a new contact or lead, right from your inbox. Simply click on any email. The 'Salesforce' tab should be on the right-hand side, ready for use. If that's not the case, please make sure it's enabled. Click on the tab to expand it. From here, you'll be able to select the person you want to focus on. If his or her contact info already exists within your email, they will auto-populate.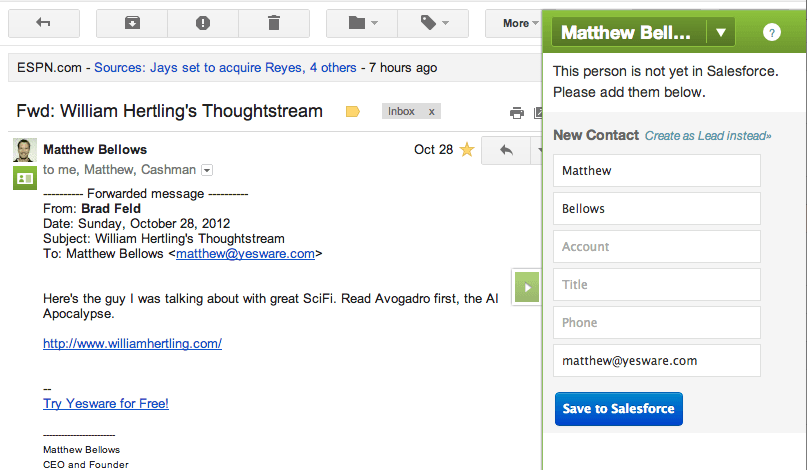 If they don't you'll be prompted to create a new contact/lead. From within this tab, fill in the details you know and click 'Save to Salesforce.'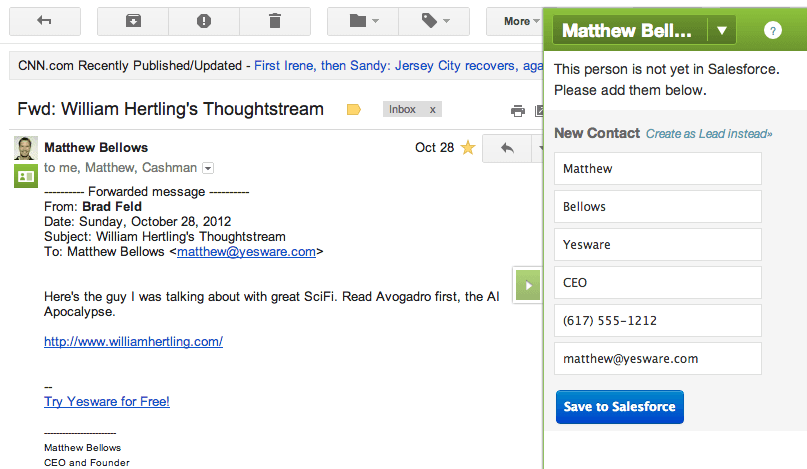 Once a Salesforce contact is in place for the selected person, you'll see Salesforce open activities and activity history for this contact.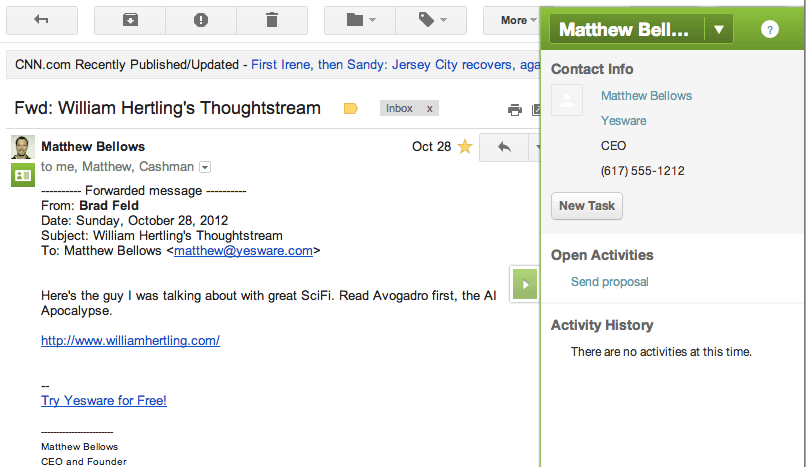 In addition, you can click 'New Task' to create a new task for this person, fill out the appropriate fields and click 'Save to Salesforce.'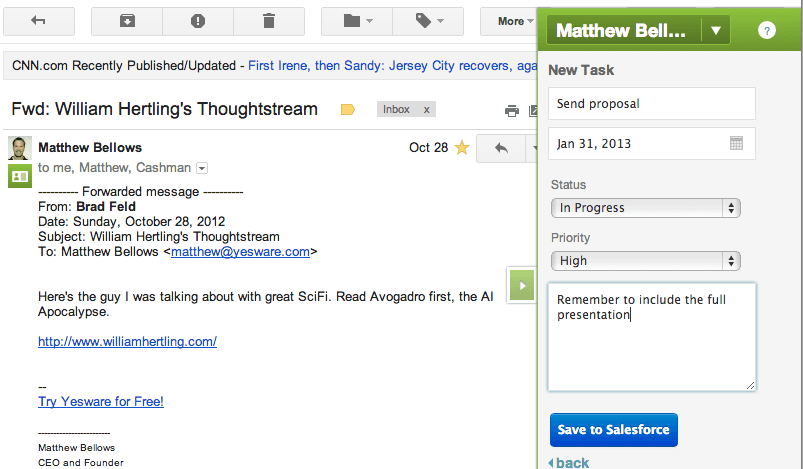 Viewing Activities
Seeing your contact's activities is easy with our integration. Simply open an email from the contact or lead you're interested in and within the 'Salesforce' sidebar, you'll be able to see their Open Activities as well as their Activity History.
In Salesforce, if your contact appears in a role on an opportunity, Yesware will automatically associate newly sent emails, as well as replies, opens, and link-click events from that contact, with the opportunity. Just be sure to enable the CRM checkbox for any emails you want to be saved in Salesforce.
To view this person's activities in Salesforce, open the contact or lead you'd like to check in with. Scroll down to the 'Open Activities' and 'Activity History' tabs to see all tasks and events associated with this person, including Yesware-created activities.

We're going to be adding functionality and features to this partnership based on your usage and feedback. If you have any further questions—or want to learn more about our beta integration, click here for some frequently asked questions.
Get expert sales tips straight to your inbox to win more deals
Related Articles
Sales, deal management, and communication tips for your inbox