Amplify your conversations with new social tools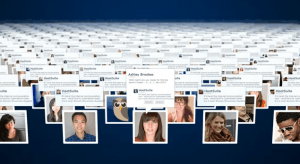 Call it the Dreamforce effect. Sure, it was just a week ago that Salesforce.com CEO Marc Benioff declared that "Business Is Social." Seemingly overnight, the mesmerized crowd of 90,000+ attendees and more than 35,000 salespeople, CMOs, press and bystanders online, are evangelizing his message.
What's most important is the way in which companies are embracing the business of social. HootSuite today launched Conversations, a "better tool to get teams on the same page," CEO Ryan Holmes explained in a Q&A and demo session.  "We were using email, chat, excel spreadsheets to communicate and thought, there has to be a better way to consolidate all the tools we're using."
So what's so different about HootSuite's Conversations versus Salesforce's Chatter, Yammer's social network for business and a suite of other tools that SMBs and entrepreneurs can choose from? Holmes touts the integration of messaging, sharing, and cross-linking to other platforms. And Holmes adds that he's open to Salesforce and Yammer building into the HootSuite apps directory so that users can integrate both tools into their average 2.5 hours spent on-site.
Sales & Tech
All valuable when it comes to social selling, but for B2B sales, don't count email out just yet. Holmes isn't. He counts Gmail as a partner and is looking at Outlook for future options. This is just another tool to connect with customers, keep tabs on their user experience, and trouble-shoot problems. Platforms like Conversations, Chatter and Yammer also help to solidify a single company message—a key element for a cohesive team. "Our main target market is any work group that needs to … have a unified message. Sales, HR, PR, IR. When you're selling the social business it's important to be on the same page."
Perhaps the people on your team who would benefit most from all of this are those who are sometimes seen as on the periphery: sales & tech support as well as contractors. Since HootSuite doesn't require membership for a person to be included in the conversation, support staff and consultants can easily be added to a conversation. And with the click on a button, any inbound message can be easily triaged to a support cue.
Just make sure that any internal conversation you're having is one you're comfortable blasting out to the world. Because the "amplify" button is a powerful tool—inside and out.
How would you use this new feature to complement your social strategy?
Get expert sales tips straight to your inbox to win more deals
Related Articles
Sales, deal management, and communication tips for your inbox