Where To Find Yesware (And A Yeti On The Run) At Dreamforce 2014
It's go time for Dreamforce 2014. With Salesforce's annual conference a mere week away, we're busy gearing up for what's sure to be an amazing week of Yeti sightings, party bus commuting, and spreading the news about an all new Yesware.
Will we see you at Moscone? Here's everything we have planned to make this year's Dreamforce the best one yet:
Help Us Find The Yesware Yeti
The big green guy is on the loose, help us find the Yesware Yeti.
What: #IFoundYeti for $1000 Reward
When: Now until Thursday, October 16
Where: Dreamforce, Moscone, San Francisco — who knows?!

As you know, most Yetis have a serious case of wanderlust (no wonder scientists can't find them). The Yesware Yeti is no exception. In fact, he set off by himself just last week to go visit Yesware's new San Francisco office. But now we're starting to get worried: Our favorite globe-trotting mascot has gone off the grid and we can't find him anywhere!
Sources say Yeti was last seen hitchhiking to Moscone. Your mission is to track him down. If you find the Yeti around Dreamforce, tweet out a photo and be sure to mention #IFoundYeti #df14 @yesware. That tweet will enter you in a contest to win a $1000 cash reward. The winner will be selected at random and announced on October 16, via @yesware. Learn more about the great #IFoundYeti hunt.
___________________________________________________________________________________
Learn How Innovative Leaders Are Shaking Up Industries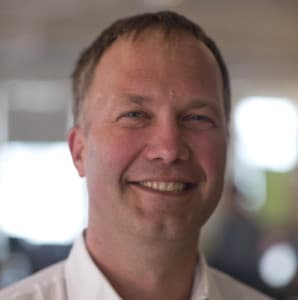 What: Disruptive Startups Panel with Yesware CEO, Matthew Bellows
When: Monday, October 13 from 4:30 – 5:15 pm
Where: The Westin St. Francis San Francisco, California West
Technology has leveled the playing field for small and medium businesses. Whether the idea is about improving people's lives, making things accessible, or green technology, there's nothing like a good startup tale of creative disruption to deliver us from something old and tired. Matthew Bellows, Yesware CEO and cofounder, joins this panel to discuss the road to Yesware and what's ahead.
___________________________________________________________________________________
Visit Yesware in the Dreamforce Cloud Expo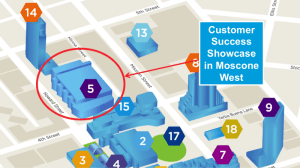 What: See What's New From Yesware
When: Monday, October 13 – Thursday, October 16
Where: Booth W114 in Moscone West (Customer Success Showcase)
Meet face-to-face with the friendly folks of Team Yesware and see live demos of our soon-to-be-announced brand new offerings for the Enterprise. We can't wait to show you what's in store to help you sell smarter and connect with prospects more effectively. And of course, there will be lots and lots of Yesware swag to go around.
___________________________________________________________________________________
Party Hop with the Yesware Party Express Bus
What: The Yesware Party Express Bus
When: Monday, Tuesday, Wednesday evenings from  6:30 – 11:30 pm (10:30 on Wednesday)
Where: See routes below for bus stop locations.
Dreamforce after-hours parties are as legendary as they are fun. But you know what's not fun? Trying to navigate from one party to the next in an unfamiliar city, when you've been walking around Moscone in uncomfortable shoes all day (been there). Or missing out on said fun because you're stuck in gridlocked traffic (done that).
Good news, party hoppers: This year you can hop on the Yesware Party Express Bus and keep the fun going while we get you to your next party destination. Rides are FREE for all Dreamforce attendees (be sure to wear your badge) and we'll have free booze, food, and music on the bus to help you kick back and relax after a long day of sessions. Just look for the big green bus.
Here's where we'll be picking up and dropping off throughout Monday, Tuesday, and Wednesday evening:
Monday, 6-11:30 pm
Moscone West
B2B Marketers Roaring 20's Party —  Manor West, 750 Harrison St
The Opening Night Soiree

– Novela, 662 Mission St

Sales Social — Thirsty Bear Brewery, 661 Howard St
SMB Blast Off — Jones Bar, 620 Jones St.
Tuesday, 6-11:30 pm
Moscone West
Dreamforce 2014 Gala — San Francisco Civic Center
"The Grand" After Party — The Grand Nightclub, 520 4th St
Wednesday, 6-10:30 pm
Moscone West
Cloud Octane Party — 111 Minna Gallery, 111 Minna St.
Appirio Party — 736 Mission St.
ThirstyBear After Party — 661 Howard St.
Get to Yes Party — The Box SF, 1069 Howard St.
___________________________________________________________________________________
Don't Miss the Get to Yes Dreamforce Party
What: Yesware's Get to Yes Party
When: Wednesday, October 15 from 7 pm – 1 am
Where: The Box SF, 1069 Howard St.
Take a break from the chaos of Dreamforce and unwind with your peers at Yesware's very own Get to Yes party. We're transforming The Box SF into a Tibetan Temple, complete with:
Open bar and plenty of catered eats

Live DJ and dancing

Cool Yesware swag

A chance to spot the Yeti and win $1000 (at least, we hope he's found by then)
Whether you join us for an early cocktail, or a late night snack, you'll want to mark this as a definite stop during Wednesday night at Dreamforce.
___________________________________________________________________________________
Bonus: Check back here for live keynote updates, daily roundups, and reported Yeti sightings
Want to stay in the loop, but don't have time to sit through two+ hours of keynotes everyday? We got you covered. Be sure to follow Yesware on Twitter (@yesware) for live updates throughout Dreamforce, as well as daily roundups here on the Yesware blog each evening.
Get expert sales tips straight to your inbox to win more deals
Related Articles
Sales, deal management, and communication tips for your inbox