Meet the New Yesware: Your All-In-One Sales Toolkit
In 2010, Yesware started as a simple idea. Salespeople needed better tools to help them succeed.
We started with email because it was (and arguably still is) the most important communication channel for B2B sales. But there were bigger plans:
"In the long term, Yesware will be everywhere a salesperson is. If you are working on email, Yesware is there for you now. If you are making phone calls, Yesware should be there for you. If you are on the road, Yesware should be there to help you close more deals." —Matthew Bellows | Yesware Co-Founder and CEO, 2013
Today, we'd like to introduce you to the new Yesware: An all-in-one sales toolkit that has everything you need to sell smarter and faster, right from your inbox.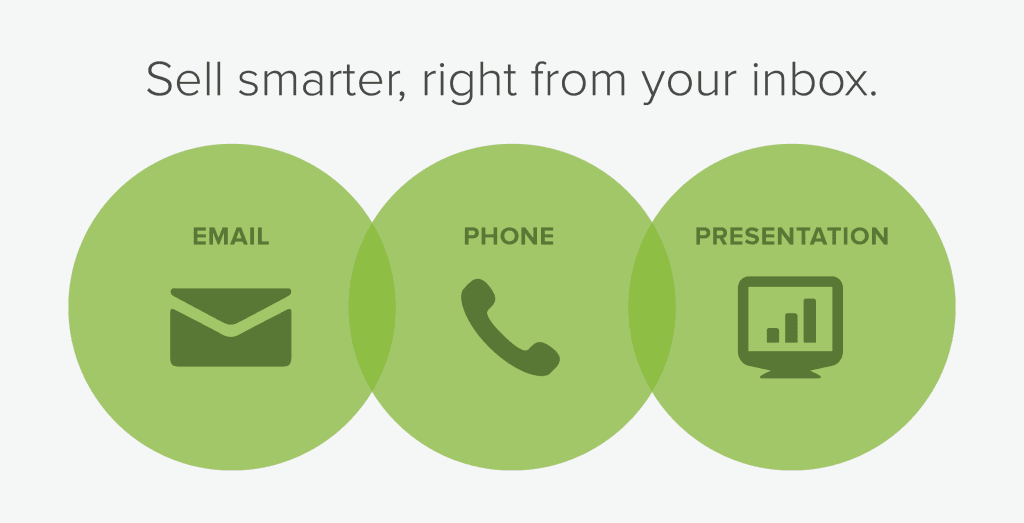 Salespeople have been largely left to watch from the sidelines as their colleagues in marketing got a big boost from the explosion of data-driven marketing automation services. To be successful, sales teams must be enabled with this kind of technology and insights, empowering reps to shape better strategies for sales calls, presentations, emails, and more.
With this recent iteration, Yesware moves beyond email productivity to offer solutions that touch three primary places where the modern sales process takes place: email, phone, and presentations. We're also excited to be announcing the launch of Yesware for Outlook.
Let's take a look at what's new.
Presentation Tracking: Know What Content Closes Deals
We think Yesware's email tracking already does a pretty great job at showing you what happens after you click send, but sometimes, that's only half the story. How do you know if the sales presentation you shared was actually helpful or fell flat?
Determining what your customer needs and where their focus is can be a challenge. We wanted to make it easier.
Yesware's new Presentation Tracking feature gives you visibility into how prospects spend their time reviewing your materials, so you can ask better questions and tailor conversations to their unique interests.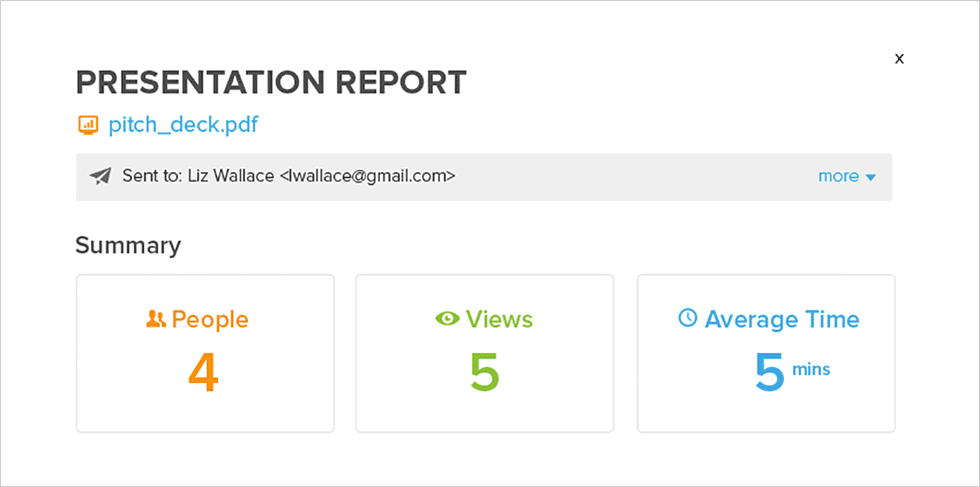 Here's how it works: Attach and send a .pdf, .ppt, or .pptx document via Yesware's tracked attachment (green paper clip icon) option at the bottom of your Gmail compose window. You'll get a notification the moment they open your presentation. Look for the "View Report" button in your Yesware dashboard to access page-by-page analytics showing:
Who viewed your presentation
How long they spent on each page
How often they access it
The average time spent viewing the entire presentation
A slew of new engagement insights, easy to access, just a click away.
Presentation Tracking is available now for Yesware Team and Enterprise users on Gmail and Outlook. Questions? Check out our handy how-to-guide here or drop us a line at support(at)yesware.com.
The Wait Is Over: Yesware for Outlook is Here
Over 500 million people use Microsoft Outlook as their primary email client. With a number like that, it's no wonder one of the most popular requests we've heard over the past few years was to bring Yesware to Outlook.
Today, we're launching Yesware for Outlook to help you take control of your Outlook inbox and sell smarter. Available on Outlook 2010 and 2013 running on Windows 7 or later, the free version of Yesware for Outlook covers your most basic needs to get you started — 100 free tracking events per month and email templates. Need more? Choose from one of our three plans to fit your needs and how you work:
Pro: Includes all of the above plus unlimited Email Tracking

Team: All of the above plus Presentation Tracking and Team Template sharing

Enterprise: All of the above plus Click-to-Call and Salesforce integration
You can expect to see even more features come to Yesware for Outlook in the months ahead, making it more powerful while maintaining the ease-of-use Yesware has always been known for.
In the meantime, we'd love to hear your feedback. Install Yesware for Outlook today and let us know what you think.
Yesware Mobile: Now With Reminders and Swipe to Delete
One week after launching Yesware Mobile, we're back with a new version of the app that brings Yesware Reminders to iOS. Now you can set Reminders to follow-up on existing emails or when you're composing an email on your iPhone.
The latest release also includes better swipe gestures, so you can quickly set Reminders, archive, or delete emails on the go. Here's how it works:
Swipe right to set a Reminder

Swipe left to archive

Long swipe left to delete
The new Yesware for Mobile is available for free from the iTunes store. Download now to start setting some Reminders (future self will thank you).
What's Next for Yesware?
We've started looking ahead to how we can continue to make Yesware even more useful in your day-to-day.
Get expert sales tips straight to your inbox to win more deals
Related Articles
Sales, deal management, and communication tips for your inbox