Introducing Mike Haylon – Senior Account Executive at Yesware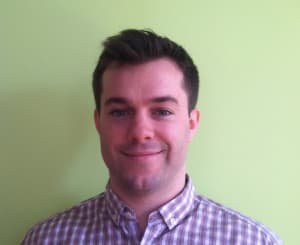 It's no secret that Yesware is hiring salespeople and we're proud to announce Mike Haylon as our newest addition. Get to know him below and always feel free to reach out to him at any time.
Q&A With Mike Haylon
Where are you from and what have you done before Yesware?
I'm from West Hartford, CT but I've lived in Boston, DC, UK and Spain.  In college, I knew I wanted to perfect the Spanish I'd used sparingly on three trips down to Paraguay in high school with the not for profit, Team Tobati.  My career was always going to be in sales though.  That begun as the first junior hire at OpenAir in 2006 before we were acquired by Netsuite in 2008 where I spent a great next 4+ years.
How did you grow into a Sales role?
There wasn't much opportunity to grow into sales.  I was thrown right in when I joined my first company.  I had some exposure through various internships and fundraising jobs.  But my real growth came from doing – both at my first startup and again after we were acquired.
Why did you think that Yesware would be a good fit for you?
Yesware offered a tremendous opportunity to be a part of something special before I had to reach 30 and wonder what I was doing with my life.  They had the perfect combination of smart, humble and confident people.  Combine that with great leadership and a killer product that every company needs.  I was just lucky they needed a sales person.
What are you most excited to accomplish in your first 100 days at Yesware?
A fast pace start towards building a sales team and culture that can compete with the high bar the engineers have set.  That's going to take hiring great people and putting a process in place that make every interaction we have with our customers positive ones.


Get expert sales tips straight to your inbox to win more deals
Related Articles
Sales, deal management, and communication tips for your inbox