How to Build Product Knowledge and Increase Sales
Sufficient product knowledge is a must for a salesperson in any business. After all, how can you convince a customer that your offer is good if you don't know much about it?
Product knowledge fluency allows sales staff to present their products with more enthusiasm and accuracy, inspiring customers' trust. And trust is the key element in making a decision to purchase for 67% of consumers, according to surveys.
What's more, improving product knowledge simplifies a salesperson's work. Here's how:
Product Knowledge Builds Confidence
Like with any meeting, researching the topic, forming your opinion, and creating a plan make you feel prepared for any situation.
When talking to a client face-to-face, you need all your sales knowledge to show your offer off in the best way.
Furthermore, as you know everything you can about your product, dealing with other purchasing agents will give you more confidence to advocate it.
Product Knowledge Boosts Communication Skills
By knowing the ins and outs of your product, you can use different communication and persuasion techniques for presenting the product to the customer.
You can adapt your style for different people and achieve a greater impact. Moreover, being fluent about the product helps to handle customer objections which often appear from unanswered questions.
Improve communicationHigh-converting email templates that live in your Outlook or Gmail inbox
Product Knowledge Makes You an Expert
Knowing about your product allows you to explain the true value, be it price or comparison to a competitor.
You will also find it easier to show a customer what problems your product solves and how.
By having all their questions answered, your prospects will look at you as an expert. This builds trust and encourages more purchases.
How to Build Product Knowledge in Your Company
Most salespeople focus on learning communication techniques, discovery, active listening, storytelling, etc. And product knowledge often remains forgotten.
At the same time, statistics show that salespeople sell up to 123% more with targeted product education than those without training.
So, sales knowledge should be an integral component of knowledge management processes in your company. Not only will this improve sales performance, but it will also make relationships between employees friendlier.
Watch What Customers Say About Products Similar to Yours
Testimonials are still one of the major factors in a customer's purchasing decision.
According to Oberlo, 3 out of 4 consumers trust online testimonials as much as a personal recommendation from a friend. So, if your prospects read testimonials, so should you.
Consistent monitoring of what is being said about your company and product allows you to spot where your customers lack information. Then you can train your sales reps on that issue, thus avoiding more customers getting frustrated.
It's simple: the more your clients know about your product, the more they like it.
But you shouldn't limit your focus to comments about your company. Read what people say about your competitors too. This is a great way to learn what features customers particularly enjoy and what they expect from interacting with a brand. Then you can use this information to improve your sales knowledge.
Another benefit of reading testimonials is the chance to learn your customers' language and adjust your tone. By speaking the same language with your client, you'll gain their trust easier and complete your sales plan faster.
Collect Other Employees' Feedback
Sometimes you don't know the answer to a customer's question. This happens to everyone.
After you've used all your skills to maneuver out of the awkward situation, don't throw this day out of your head.
Instead, check-in with other members of your team or customer support agents and ask that question. They might have heard it before and will likely share their experience with you or direct you to an authoritative source.
To make it easier for your employees to share their feedback, you can create customer satisfaction surveys. Moreover, implementing their feedback makes your employees 97% more loyal to you.
While the communication culture in your company lies with the management, being proactive and reaching out to colleagues when you need help can actually improve your productivity by 25%.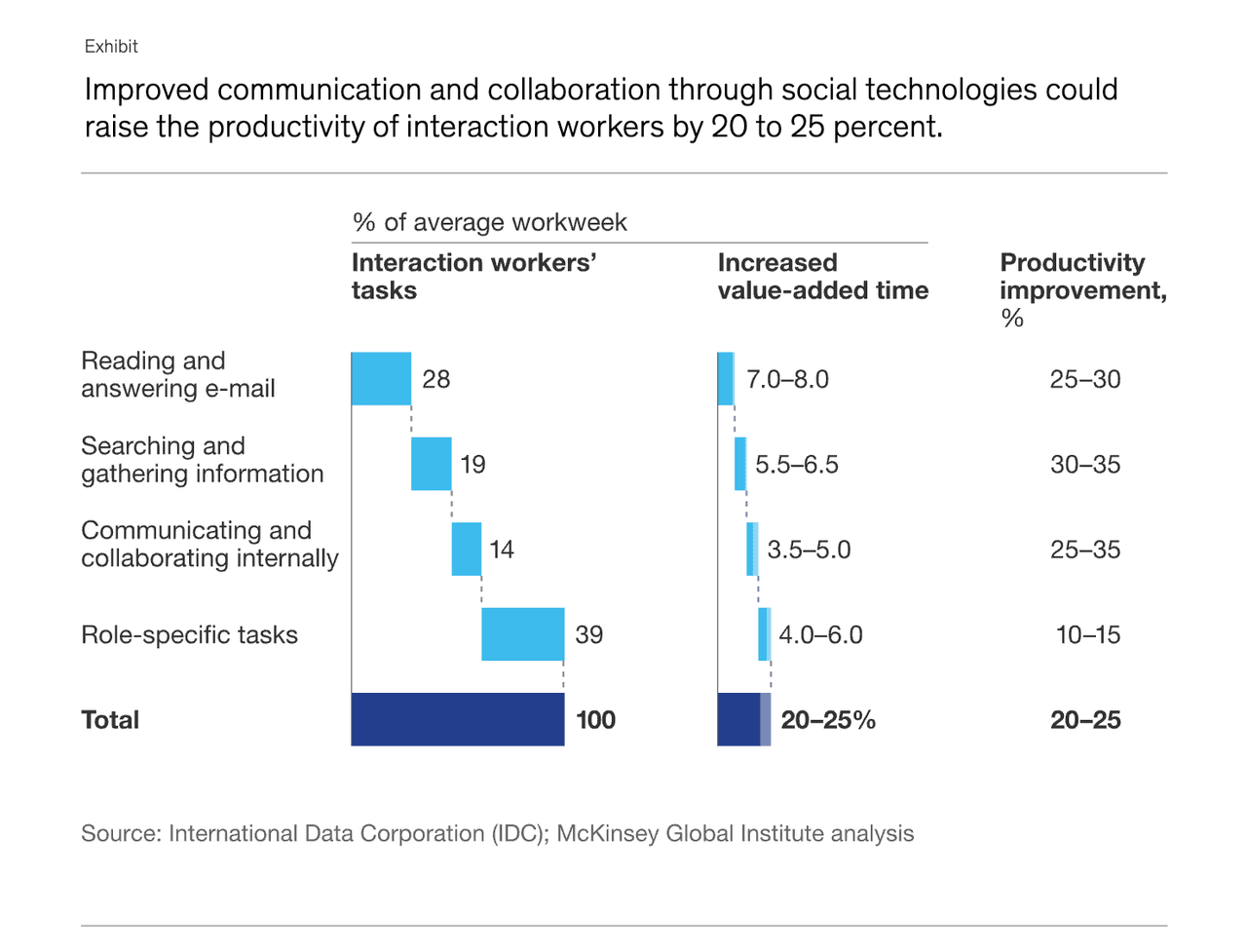 So, use any opportunity to build relationships with other salespeople as it's also a proven way to be an effective sales manager and get more satisfaction from your job.
Test Out Your Offer
Trustpilot had found that consumers read reviews for guidance from people who have hands-on experience of using a product. They also want to see what can go wrong when trying to use the product for their case.
Simultaneously, one study showed that sales professionals who focused on teaching their clients about their product and were not shy to press on a customer a bit to push a sale turned out to be the most successful. Meaning, customers are more likely to buy if a sales rep shows them a unique perspective on the product usage to the customer's benefit.
Subsequently, you should be able to put yourself in your customer's shoes. And that's impossible if you haven't used the product you're selling. So, request your management to let you test out a new product before (or at least as soon as) it arrives at a store shelf.
Dissect prospect concernsUncover what's resonating with prospects
Get Trained Regularly
The human brain is wired to forget. However, research claims that revisiting key facts every once in a while helps to transition this information into long-term memory. So, to maintain your product knowledge fluently, go through the following checklist:
ROI of the product for a customer
You certainly have to know how much your product costs since the price is the most important factor in deciding to buy for most consumers. Yet, you should also be able to explain why your product is worth its price tag.
You can use statistics to show your client how many people have benefited from buying your product. Turn to the company's customer data reports and support your presentation by saying, "On average, our clients see 100% increase in ROI within the first three months of using our product."
Customization opportunity
Different clients may consider the same product for different goals. You should know how to customize your offer for each client's unique needs.
Using the product
Despite manuals and customer support, sales reps are likely to be the first who show customers the basics of using a product.
To do this, you need to be an experienced user yourself. If you're armed with case studies and research, you can list out companies that already use your product and tell in colors how they improved their performance.
In online retail, you can go as far as running webinars on your product usage and converting even more prospects. Thankfully, there are plenty of opportunities to choose the best webinar software to get you a great result with minimal time investment.
Future upgrades
As a sales rep, you should be aware of coming enhancements or new features to mention to your clients. This will instantly make your offer even more attractive.
To keep up with the latest trends, you can subscribe to sales program newsletters and attend useful ones.
Get Equipped With Technology 
Customers don't shy away from looking up information on their smartphones right in front of a sales rep.
Throw your management an idea of equipping employees with work-only tablets too. Not only will this simplify information delivery but also eliminate the necessity of memorizing specifications.
Mobile devices also make it easier to keep your finger on the pulse of company news. In addition, you can support your conversation with visual materials like product demo videos or go to the company website and show how to fill out a form, contact support, etc.
Measure the Training Impact
You can't say if the sales training was effective unless you measure its effectiveness. As you undergo training, your sales paycheck should grow. Thus, your sales efficiency factor should increase too.
The simplest way to do it is to divide your sales by your income for a chosen period. Say you made sales worth $1,500,000 and earned $80,000 in a year. That means your sales efficiency factor is 18.75. 
Summary
Product knowledge is an essential skill in sales that helps to supercharge your business. 
Knowing everything about what you sell helps you present it in a winning way and combat objections with less stress.
What's more, fluent sales knowledge makes a sales rep feel more confident and enthusiastic, and customers respond to that. If you are an expert in your subject, you will keep improving your sales success over time.
---
Author: Julia from HelpCrunch.
Want to write for our blog? Apply here: Yesware's Spotlight Contributor Application.
Get expert sales tips straight to your inbox to win more deals
Related Articles
Sales, deal management, and communication tips for your inbox