Using Yesware with your CRM System
Want to keep track of the messages that you send to your prospects? Our Enterprise plan integrates directly with Salesforce.com, the world's leading CRM provider.
We also offer a variety of CRM solutions for our Pro and Team users using our BCC email feature to automatically send a copy of your emails into your CRM.
If your CRM provides a BCC email address or unique dropbox address, we should be able to send a copy of your outbound messages into the CRM.
Skip the manual data entrySave hours every day with CRM Sync
Yesware + Your CRM
All you need to do is drop your CRM's unique address in Yesware's preferences.
First, click Preferences under the Yesware icon: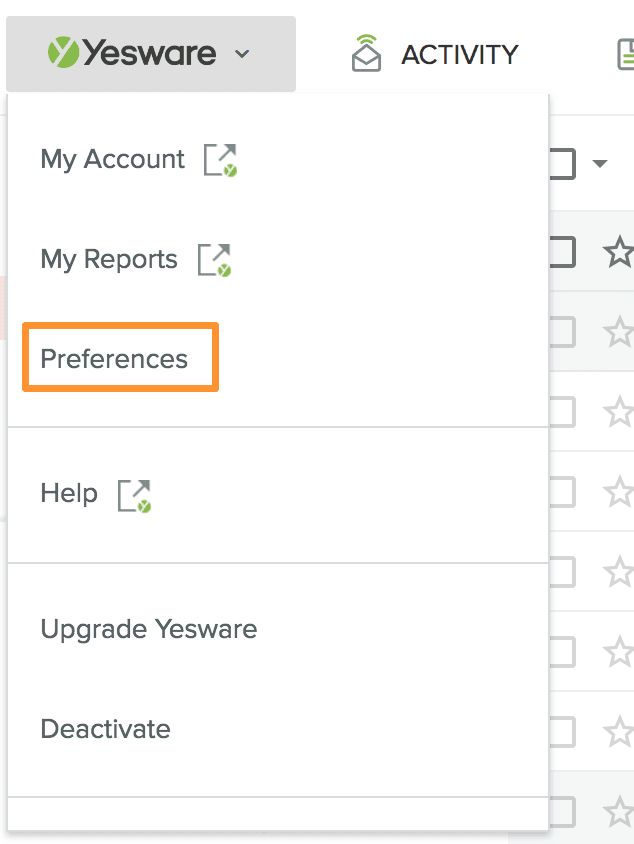 Then, you can choose your preferences under Compose Options: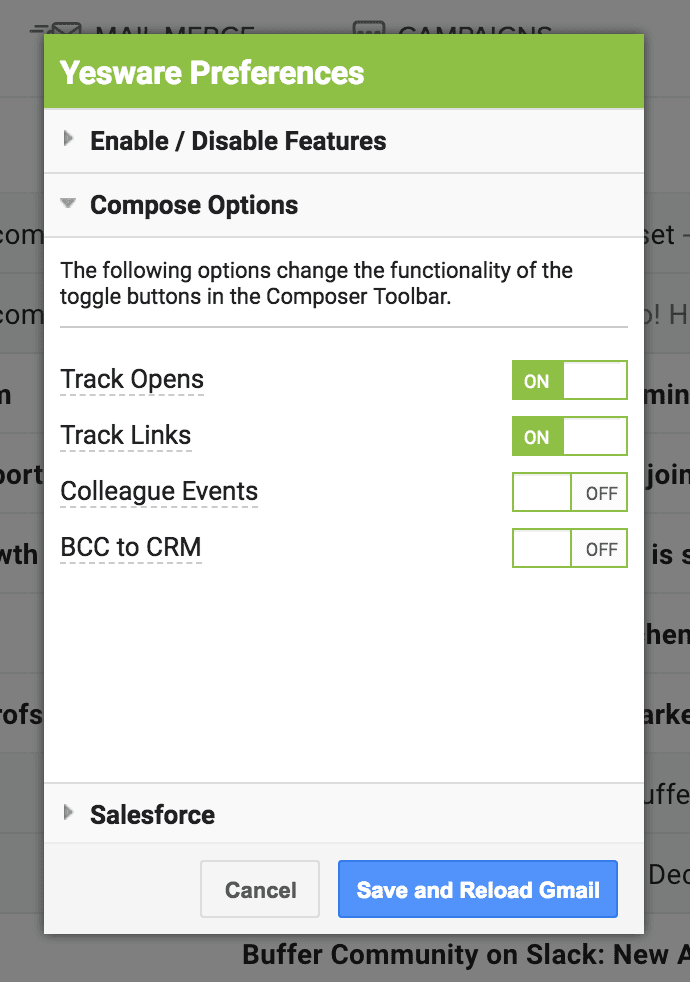 Here are the instructions for finding that unique address in popular CRM tools:
Salesforce            Batchbook                    Pipedrive                Relenta                 Nutshell
Base                      SugarCRM                    Highrise                  Capsule                 Zoho
We don't integrate with CRMs like Microsoft Dynamics because they don't support the email BCC feature that we use to sync email with other CRMs.
Have a question that wasn't covered in any of the above? Feel free to view our FAQ and submit a question through our Help Center. We're here to help and we'd love to hear from you!
Get expert sales tips straight to your inbox to win more deals
Related Articles
Sales, deal management, and communication tips for your inbox