Welcome Customer Confidence Advocate Andrew Hall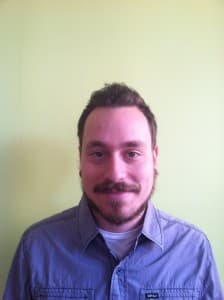 The customer experience has been Yesware's focus from our start. And today, we're happy to introduce you to our first Customer Confidence Advocate: Andrew Hall. An avid biker, a great listener, and a team player, Andrew is a hands-on customer support champion. But beside being your go-to expert for all things Yesware, Andrew also enjoys taking ping-pong too seriously and trying new restaurants. Welcome Andrew!
Q&A With Andrew Hall
Where are you from and what have you done before Yesware?
I'm originally from Danbury, Connecticut, went to school at Muhlenberg College in Allentown, Pennsylvania, and moved to Boston immediately after graduation. For the past four years, I worked in an account management position for a telecommunications company in the Boston area. I'm now transitioning into the exciting world of startups.
How did you grow into a Customer Success role?
In college I held two jobs: One running a residence hall as a resident advisor, and the other hitting the phones for the college's alumni fund. These two positions had me talking to a lot of different people and coming across a lot of unique situations. I've always been interested in creative problem solving, and these positions focused on doing that while having lots of different interactions.
Once out of college and working in account management, I honed those skills, learning how to best represent a company and how to make sure our customers were getting the most out of us and us out of them.
Why did you think that Yesware would be a good fit for you?
Yesware's mission to help the salespeople who use the product succeed makes supporting our users and the product fun and fulfilling. The team here challenges themselves to build the best possible product for our customers and I love working with such a highly motivated group of people.
What are you most excited to accomplish in your first 100 days at Yesware?
I'm excited to learn all the ins and outs of how the product works in order to assist our users. I'm also looking forward to hearing from our users and finding out what they get out of Yesware and how we can continue to make it better for them.
Get expert sales tips straight to your inbox to win more deals
Related Articles
Sales, deal management, and communication tips for your inbox