11 Unique Places To Find Quality Content To Share With Prospects
Okay, show of hands — who has better things to do than spend hours handpicking content to share with prospects?
You know that you need to become the best curator of information to stay one step ahead of the competition. You've sworn off naked emails. You get it. 
But taking time to scour the web for the latest thinking on topics that are important to your customer just doesn't seem doable. So, you don't.
We get it. No one has time for that, not when critical deals need to be closed.
The good news is that there's a wealth of resources out there that can help you give the people what they want, with minimal effort on your end. You just need to know where to look.
Use this tool to see when the content you send to getting opened plus where from and on what device.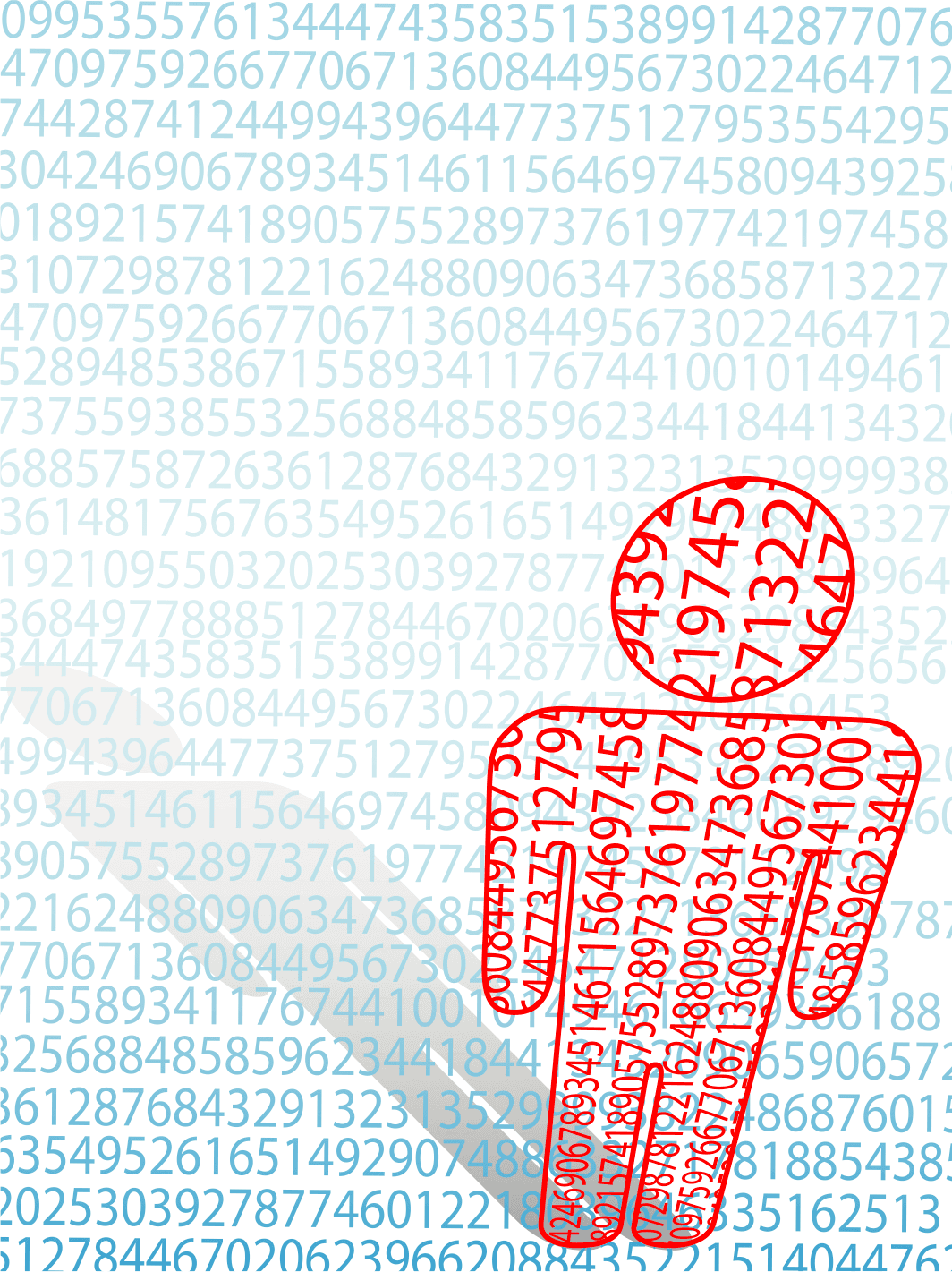 11 Places To Find Quality Content
1. Feedly 
While RSS has been declared dead by some (and 'undead' by others), a site called Feedly is proof that RSS readers are here to stay — with good reason. At a basic level, the news aggregator offers a one-stop-shop to stay on top of your customer's blog, follow influential media, or discover new industry experts. You can search by topics, keywords, websites or RSS links to focus on specific topics of interest.
2. LinkedIn 
After launching LinkedIn Today in 2011, the 'social network for professionals' steadily shifted into the publishing realm, introducing the ability to follow industry influencers. Today, it's a staple function for those of us with limited bandwidth and lots to keep tabs on. Use it to gather information through your connections, monitor industry news and trends via Pulse (a mobile & desktop app for LinkedIn), or follow the influencers that are weighing in on the issues that matter most to your customers.
3. Twitter Lists
Twitter's "List" feature offers an easy way to categorize groups of Twitter users and then view their tweets in a separate timeline. These lists can be public (anyone can see them) or private (for your eyes only). You can curate your own lists, or save time by subscribing to lists created by others. For example, here's a great Twitter list of sales experts that was curated by Yesware. I'll often keep this running in a tab on Tweetdeck and check in every so often to see what topics are gaining traction that day.
Check out this list of tweets by Rad Saleswomen 
To start a new Twitter list:
Click on your profile icon to show the drop-down menu.
Click on Lists.
Click Create new List.
4. Buzzsumo
Buzzsumo lets you search for content via keywords, allowing you to filter by date and other article metrics (word count, language, country). It then sorts relevant content ranked by the number of social media shares each piece has on Facebook, Twitter, Pinterest, and Reddit.
5. Content Gems
Content Gems works to reduce the friction involved in content marketing so companies can focus their efforts on creating and curating valuable content for their prospects and customers. Their site lets you monitor and search through over 200,000 RSS feeds and even your own sources. Content Gems has a variety of filters, such as keywords and sources. Like Buzzsumo, your results are ranked by the number of social shares garnered on sites like Twitter. This curated content is great to add in newsletters or emails to prospects and more.
6. Mention
Mention is a solid alternative to Google Alerts, especially for those of us who tend to lose track of email alerts in our inbox. The media monitoring application lets you monitor keywords in real-time via push notifications (available on desktop or mobile), or by daily or weekly email digest. All of your alerts are rolled up into a single newsfeed so you can scan at your leisure.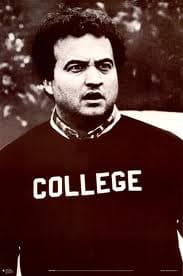 They even have a nifty Influencers Table, so you can see what prominent people are following your company on specific social channels.
7. Flipboard
Flipboard is a powerful content discovery engine that brings you news catered to your interests but also learns your reading habits using algorithms developed by the University of British Columbia's Laboratory for Computational Intelligence. By monitoring what you read and how long you spend on each article, Flipboard knows what you're looking for and suggests new sources and topics that may also be of interest to you and your prospects.
8. inPowered
After your prospect has finished pouring through your website and vacuumed up all the content therein, you're going to need to find credible third-party information to help them make their decision. That's where inPowered comes in. Salespeople can use the "content discovery and amplification" platform to search by keyword and find relevant content, sorted by the articles that are most-read with the highest levels of social engagement. With this data in hand, it's easier to determine when information is coming from a trusted, credible source, or if it's failed to resonate with its intended audience.
9. Industry Analysis & Market Data
Here's where to find some of the best information that may not always appear in news readers:
10. Medium (collections)
Medium is a blog publishing platform that lets anyone publish articles online. It uses an intelligent algorithm to identify and recommend quality content, curating the best articles into "Collections" of various themes. Using its collection search feature, you can quickly sift through posts to find stories related to a specific subject. You can also choose to follow these collections to receive alerts when new posts are added. Here are a few examples: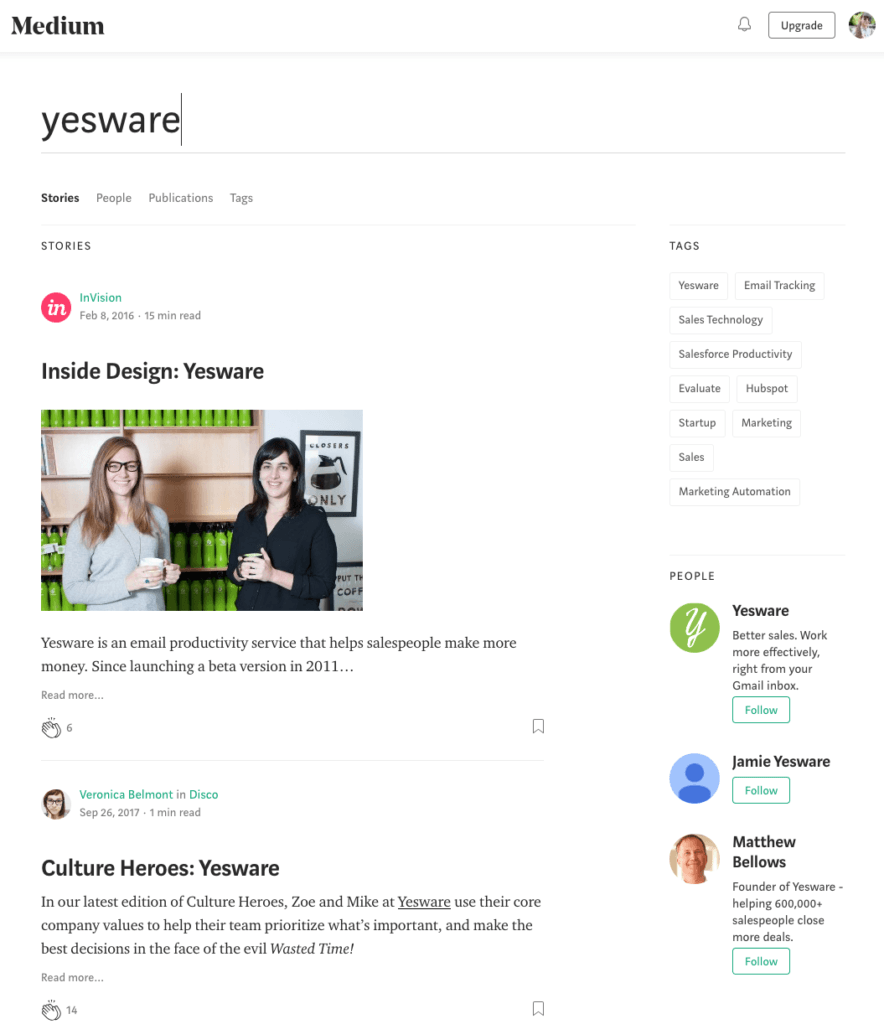 Want more collection suggestions? Check out this comprehensive list.
11. Refind
Refind helps you read more of what's worth your attention. It's one of the best news filters out there for mobile and desktop, letting you sort by trends, websites, and friends' interests. It takes all of your preferences and curates a roundup of stories and links on your dashboard.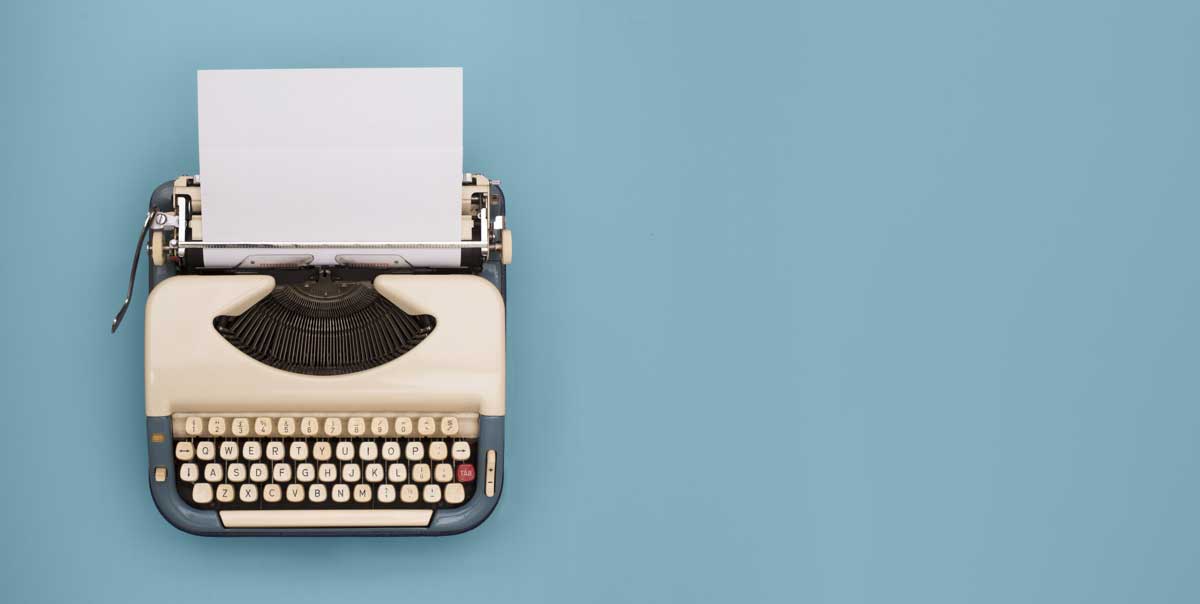 You can further customize and filter through stories by upvoting or downvoting them on your preferences. Like Flipboard, the more you read and use Refind, the more refined and customized your dashboard becomes. This app is great for finding niche topics and trends to send in relevant emails to your prospects.
Conclusion
This list of news filters and content discovery tools are easy and free ways to beef up your prospecting emails and connect with your prospects on both a relevant and genuine level. Increasing your engagement shows your prospect that you're interested and reliable. An important (and often forgotten) goal of selling should be to train your customers that you are a source of value for them.
Start tracking the content you send & see when your prospects click your links
Get expert sales tips straight to your inbox to win more deals
Related Articles
Sales, deal management, and communication tips for your inbox