If you're sending a PDF or PPT, you can see detailed page-by-page breakdowns to help you understand what your prospects are most interested in and what pieces are resonating.
When you select your file, you'll be presented with two checkboxes:
Allow recipient to download
Ask the recipient to enter their name to access the presentation
Once you select one, Yesware will then convert your attachment to a presentation and insert it into the body of your email.
Pro tip: By going with option #2, you'll be able to see the name of each individual who has accessed the attachment and for how long, this information is highly valuable for understanding the interest levels of your prospects.
This information will be shown in your Presentation Report.
The Presentation Report shows:
How many people accessed the presentation
The total number of views it received
The average time spent viewing
Engagement per page and per user
How long it's been since each person viewed and their completion rate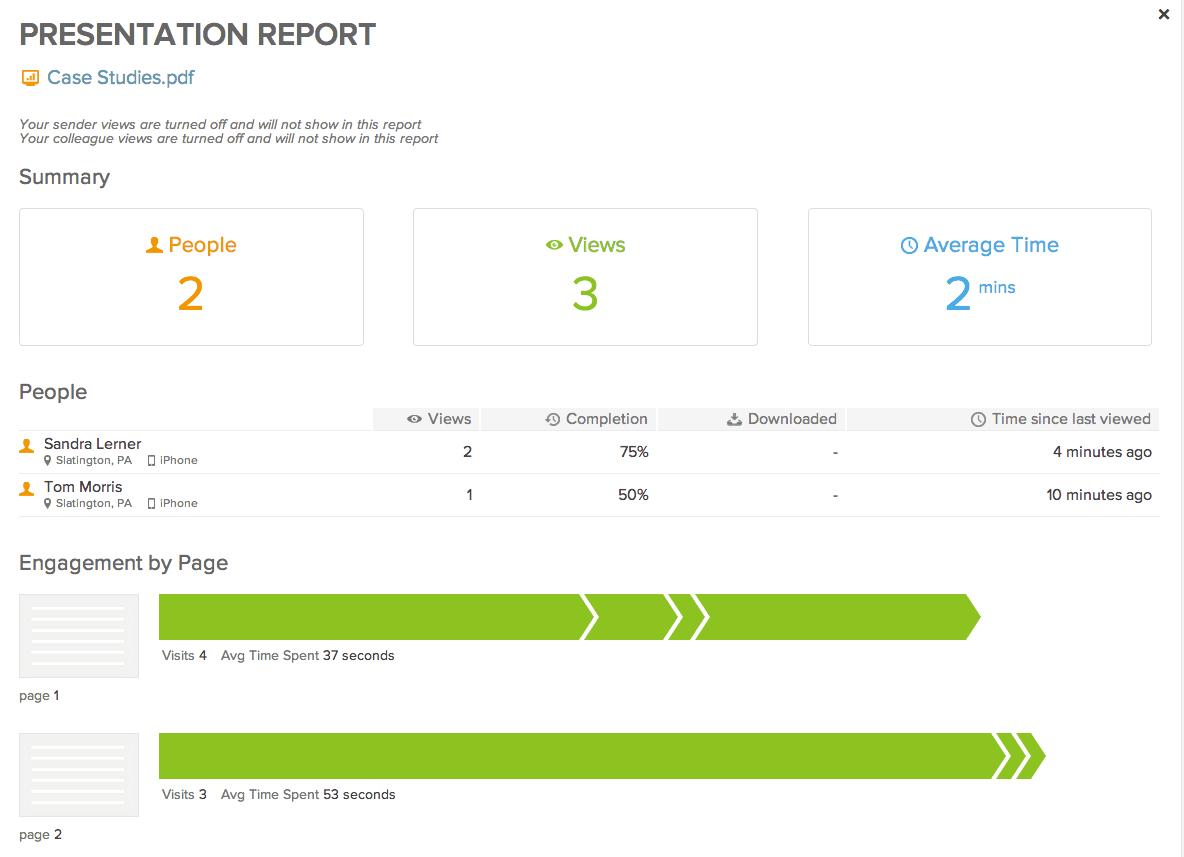 For quick access:
You can also find the presentation report in the top right corner of the original email by clicking on the eyeball icon.
The presentation report will also be synced to Salesforce if you are on the Enterprise plan with Salesforce CRM Sync enabled.
Follow Up When You're Top of Mind 
Yesware's email tracking software allows you to time your follow-up perfectly.
Focus your follow-up emails on your most engaged prospects and tailor your messaging based on whether they read your content. Send recipients further content that'll resonate based on what pages/pieces of content they found most interesting.
With this information, you can go into every meeting armed with knowledge.
Use these insights to sharpen your content and increase your engagement. Then, share your best content across your team for repeated success.
That's the power of Yesware.
Try our Outlook or Gmail add-on for free today (no credit card required).