Your Complete Guide to Improving Email Deliverability
If you use email to communicate with customers, you need to ensure your message reaches their inbox. It's important. If your email goes into the spam folder, chances are, your customer won't be able to read it. 
Through this guide, you'll learn everything you ought to know about email deliverability. By implementing these tips, you'll ensure more of the messages you send land in someone's inbox so customers can read them. For most businesses, that boost in email deliverability will equate to a jump in profits. 
With that in mind, let's dive in!
What Factors Have an Impact on Email Delivery?
There are several factors that impact email delivery: Internet Protocol address, sending patterns, email codes, and people's engagement with your emails. Let's look at these one by one.
The Internet Protocol (IP) address is a reflection of the sender's reputation. It shows the number of emails sent from an account, the number of undeliverable emails, hard bounces, among others. Your IP reputation will determine how an internet service provider treats your email. 
Another factor impacting email deliverability is sending patterns. That makes sense when you think about it. Spammers, for example, send a high volume of emails in a short time from new accounts. Most people don't do this. Inbox providers prefer seeing realistic patterns of sending volumes. Therefore, you need to make sure your sending patterns look normal to improve email deliverability. 
As a sender, you should ensure that all emails are properly coded and that the tags are coded. The way people engage with your emails is important, too. You don't want people adding your email to the spam folder, for example. That's a bad sign. If most people don't open your email or immediately bin your email, it implies the content has little value.
8 Email Deliverability Best Practices to Boost Open Rates
Now that you know some of the important factors that impact deliverability, let's discuss effective email deliverability best practices that can help boost your open rates. Apply these strategies and you'll see results!
1. Establish the Legitimacy of Your IP
One of the first things you need to do is establish the legitimacy of your IP. You can say that the success of your email deliverability depends on this. If your site has been accused of spamming in the past, change your IP address. 
When you create a new email address, you also need to make sure you don't send out too many emails at once. Try to send emails to people who will most likely reply to you. That's because the normal exchange of emails acts as a trust signal.
Consider having a separate IP for transactional marketing purposes to maintain security. To make your IP valid, start your email campaigns by sending emails like most people do when using an email account.
2. Use Form with Confirmed Opt-In Option
How you choose to collect email addresses is key when it comes to email deliverability. You should collect your emails ethically. How? Well, you can grow your email address through an opt-in form on your site. 
Here's a great example from Optinmonster: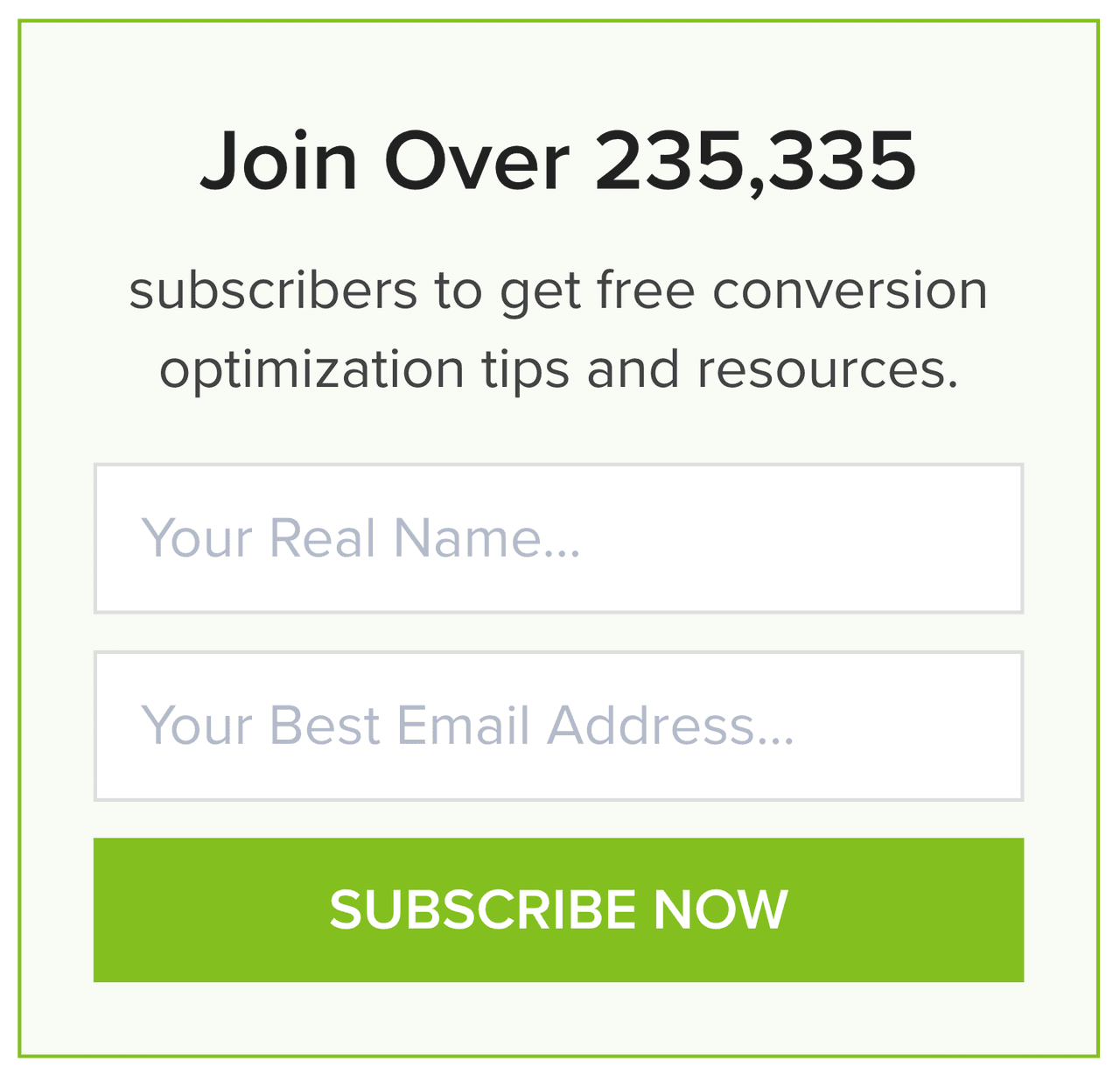 Source
You can find this form on every blog post page.
If you send emails to users who didn't agree to receive them, they're likely to mark them as spam. The result? The internet service provider can assume you're spamming everyone on your email list.  
You may also go a step further and use a double opt-in that involves two verifications. It's a successful way of creating an active and engaged email subscriber list.  
Whitelisting is an important facet of email marketing. If a customer whitelists your email address, it means they included it in their "approved" senders list. Aim to get your email address whitelisted by sending emails that provide value. That will keep your emails in your customers' email inbox, away from their junk folder.
Personalize all outreachImprove lead quality with better campaigns and personalized messaging
3. Make Opt-Out Process Simple
It's equally important to make it easy for them to opt-out. 
Here's an example of an opt-out email:
Source 
Your subscribers should feel free to opt-out whenever they're no longer interested in getting your emails. Or would you rather they block your email address instead when they no longer want your emails? I'm guessing you wouldn't want this second option.
Besides, if you create an easy opt-out option for them, you'll make them feel like you respect their wishes. Reduce opt-out rates by sending emails of value (more on this later), not by "forcing" your subscriber to, well, stay subscribed.
There are a few tips to keep in mind when it comes to your opt-out process. To make the process simple, you must ensure the "unsubscribe" button is not blended into the background. It should also be easily visible. Subscribers don't have to go through the hassle of logging in first to opt-out. The simpler, the better. 
4. Keep Your Sender Name Consistent 
Believe it or not, the email sender name is the single most crucial factor that determines if users will open your email. Research has found that a whopping 42% of people look at the sender's name first before they decide to open an email! 
If you have a consistent sender name, you won't just appear trustworthy to subscribers. You also boost brand recognition. 
So, what should your sender name be then? Sender names can be your company name, your first or full name. They can even be a genre or service that lets subscribers know what your email is about. 
In other words, choose a sender name that ties in with your overall brand. It needs to fit right in. 
5. Limit the Number of Emails You Send
The emails you send to customers should contain valuable information. Creating top-of-the-funnel content, for instance, can add value to your emails. 
But that's not all you should do. Limiting the number of emails you send is also important. While sending out too many emails can adversely affect your subscriber list, too few emails can lead to a decrease in revenue. Focus on keeping a balance. 
Sending one email per week can be enough. You may decrease that if you feel like there's not much to say. However, don't limit them to the extent where you lose touch with your audience. Isn't building a good communication channel with them the whole point, anyway?
6. Stick to a Schedule
Sticking to a schedule when it comes to sending emails won't only ensure email deliverability. It will also enhance your brand image. It will make you appear well-organized and devoted to your customers. 
A primary reason behind a lower sender score and IP rejection is random email activity. Failing to maintain an email schedule can result in sending spikes. Speak to your marketing team and come up with a realistic schedule that everyone can keep up with.
Schedule your outreachConsistent and tailored messaging
7. Segment Your Email List
Email segmentation refers to the process of categorizing your email subscriber list by factors such as age group, jobs, demographics, among others. Email segmentation helps make your content more targeted and relevant. That means you can connect with your target audience better. 
So, if you segment your email list according to your customers' age groups, for instance, you can send each age group emails about the products they're more likely to buy. That helps increase your open and click rates. 
The following image helps to understand the different groups in email segmentation better:
Source 
Moreover, your bounce rates can significantly improve. The result? Lower number of unsubscribes.
8. Create a Suppression List
A suppression list comprises all the email addresses indicating that they are not interested in receiving further emails and have chosen to unsubscribe. 
Research has found that email lists decay—by an astounding 22.5 % per year. That makes it even more crucial for you to create suppression lists. You need to assess which contacts to keep in your database. 
By creating suppression lists, you also prove that you value quality over quantity. There is no point in sending emails to people who don't want to read them. If they feel that you don't meet their needs, they're not likely to open those emails anyway. Email deliverability rates and boosting your open rates are no doubt important. Remember, though, that a massive email list isn't always the way to get there.
Conclusion 
Email marketing is one of the greatest ways a company can promote itself. However, to get the most out of it, you need to pay attention to email deliverability. Failing to do so won't only prove to be a waste of your time and effort. That's because you're more likely to fail to reach your target audience. 
When creating emails for your target audience, go through the right channels. Stick to a coherent schedule or limit the number of emails you send. Focus on offering customers valuable content. 
Follow these tips. Your email marketing will generate the results you're looking for.
---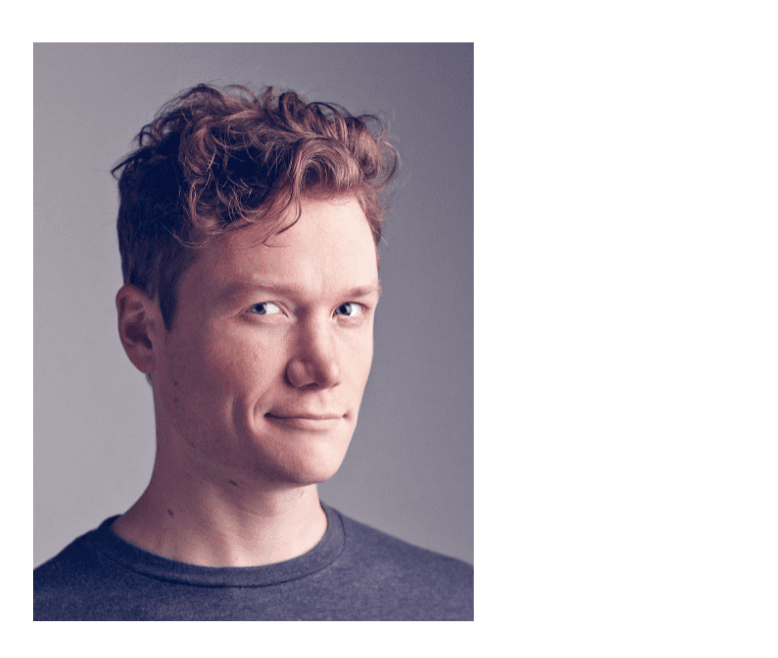 About the Author: Matt Caron is a content marketer, writer, editor, manager, community builder, and UX/UI architect. At Ardent Growth, he helps companies create successful content and get the content ranking on Google.
Want to write for our blog? Apply here: Yesware's Spotlight Contributor Application.
Get expert sales tips straight to your inbox to win more deals
Related Articles
Sales, deal management, and communication tips for your inbox