Abigail Sewall: Email Maven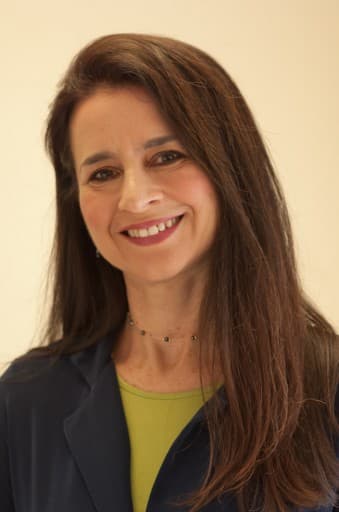 Abigail Sewall is an email maven sporting open rates between 42% and 54%, well above the 30% average according to Constant Contact. I talked to her about the methods she uses to help sales teams create successful email marketing campaigns.
She has been in the high tech industry for the majority of her career, most recently as a Director of North American Sales for Presstek. She came to Boston for her first sales job in the computer graphics industry. She has since been in software sales; computer, server, and peripheral sales; as well as web development, hosting, and professional services. Her specialties revolve around three passions:
Mentoring and effectively motivating customer-facing salespeople to exceed their sales quotas and objectives.
Customer relationship management, which centers around servicing customers so that they are delighted with your product or service, they continue to buy from you year upon year, and they flourish with you by continuing to adopt more of your product suite throughout the organization.
Global initiatives – she is fluent in both French and Spanish and has deep experience working internationally in Europe and parts of Latin America.
Interview with Abigail Sewall
JW: How do you manage a sales team? How big are your teams?
AS: Within the companies that I have worked for, my teams have ranged from 4 to 14.  This has enabled me to use my counseling background and my MBA in concert to discern the strengths and weaknesses of my team members. We then discuss how to improve upon their performance by looking at their individual sales territory strategically – where they can grow it, what other verticals they can approach and what geographies they may have been ignoring. I am a firm believer in being an ally and an asset to my direct reports.  I want them to feel comfortable coming to me with problems that they might be having trouble solving themselves. Rather than punish them or brush them aside, I want to enable them to get through these obstacles so that they can continue to thrive in their territories.
JW: Describe your training/hiring methods.
AS: If companies have a particular on-boarding process and a training methodology in place, I would tap into those programs.  For those companies that don't, I bring in outside consultants to help reinforce consultative selling.  I also do a lot of one-to-one mentoring for certain skills such as time management, prioritization and better pipeline development.
JW: Describe your technology infrastructure. How do you manage customer and prospect data? How do you handle the website visitor-lead-marketing qualified lead-opportunity-pipeline process with your team?
AS: Everything related to leads coming in, whether through the call center or the website needs to be put into a central data depository –  a CRM solution, so that all data can be adequately tracked and followed as the lead becomes a suspect, then a prospect and hopefully a customer. This tool, whether it is Salesforce.com or something else, needs to be prolific throughout the organization so that marketing, sales, service and even the accounts receivable department can look at some level of detail.  For instance, if a customer is not paying their bill, it may be that they are unhappy currently. The customer's situation should be documented, as well as what actions will be taken to resolve the issue. So, if the accounting department checks the CRM database, they will then become aware and sensitive to the fact that a customer may be withholding payment until s/he gets the attention they are seeking on their particular issue.
JW: How do you track individual and sales team success?
AS: Sales performance, both individual and team, is most commonly measured by percentage of quota.  However, I also track other goals that could be tied to:  a) number of net new customers in say a quarter, b) number of new customers in a targeted vertical c) average deal size for a set period of time, etc.  If you are dealing with an indirect channel it could be how many new dealers were signed up, or how many seminars or webinars they did for customers on your products. There are a number of ways to measure success.
JW: What sales innovations have you implemented?  Describe the results.
AS: I can think of two immediate things. Believe it or not, the first one is "sharing of best practices."  Sometimes salespeople within an organization can get very isolated, almost into individual silos.  One of the best ways to foster team spirit is to encourage the sharing of best practices where salespeople can learn from other teammates what has worked successfully for them. This also prevents wasted time "recreating the wheel." Along this line, having shared resources in the cloud for salespeople to either use as templates for proposals and other outbound communications, as well as case studies, makes everyone more efficient and consistent in their messaging to their prospects and customers.
The second sales innovation that I use is sales contests which encourage healthy competition among team members.  It also rewards effort and acknowledges true performers. In the end, it is a win-win, as the company usually enjoys increased revenues as a result.
JW: What recent challenge have you overcome?  What did you learn from this?
AS: In my own e-commerce business which I recently closed, I had to overcome a number of issues related to the down economy – one of which was my clients having their own financial troubles. I learned more than ever the importance of keeping up one's network and constantly filling the pipeline with new prospects.  Also creating better alignment with potential prospects and what my company had to offer.
JW: What is an area that you (or your company/sales team) could improve?
AS: I think diligent follow-up is always something that can be improved upon.  We all get busy and sometimes we do not pen that follow-up email in as timely a way as we would have liked.  Most people are fairly forgiving as they do it themselves, but in sales, timely follow-up is directly tied to success at keeping the prospect fully engaged with you.
JW: Describe the process that led you to be a two-year recipient of the Email Marketing Star from Constant Contact.  Where did you learn this?
AS: My experience with email marketing was directly related to my own company.  I saw it as a way to reach my customers during off-hours when they were relaxed and reading emails at their leisure. I was pleasantly surprised to see how well and often that I got responses and sales from these emails. As for learning how to do it, I think my extensive background in presentation graphics helped me to design more compelling email campaigns.
JW: How do you maintain such a high email open-rate?  What are some strategies or tools that you use to connect through email?
AS: Yes, my email open rate was between 42% and 54% which was well above the 30% average that Constant Contact quoted to me.  Some of the strategies are:
a compelling, interesting subject line that makes people curious enough to open it
nice, clean graphics, good quality photos and copy that is concise, punchy and to the point
a call-to
-action (sometimes more than one) to the reader, so that they will either go to your website or be compelled to buy, or both!
I made sure I had a theme for each email and that it was carried out throughout the newsletter.  I also linked as many things as I could to my website (photos, word links, the URL, even a coupon).
JW: How does email affect your ability to make quotas?
AS: I can only relate to my own business, but I did use email for very short-term monthly revenue goals.  I would drive business to my site via the emails and within an hour I would get a flurry of sales and then follow-on sales for the next two weeks.
JW: What is your vision for the future of email?  Your industry?  Sales in general?
AS: I know there are a lot of naysayers that might say that email has a limited shelf life in the future, but I would maintain that there are many people that actually prefer email to other means of communication.  You can absolutely tell when you are being communicated with from a laptop or desktop versus a mobile device.  I think mobile is the future, but when you are dealing with a small screen size, like phones have, they are more conducive to snippets of info and for coupons and promotions. With the advent of all the tablets and a bigger screen in a more portable form factor, I still believe email will be prolific.  It is still the best way to send thoughtful communication to someone else without burning up a lot of trees.  The beauty of email is that you can ponder, think and compose it before you send it off.  With mobile users, there seems to be more haste, brevity and often typos that come with those communiqués.
JW: Do you have advice (email/sales) for other companies?
AS: Yes, don't overdo it. Many users get irritated with too many emails from the same source.  Depending on the tolerance level of your audience, once a month seems ideal, or perhaps bi-weekly, but unless you are delivering something of value to your constituents, more frequent emails will just increase your opt-out rate.
JW: What are your top three email tips for sales professionals?
AS:
Always use the subject line, and the more enticing to your audience the better
Attractive layout, concise, easy to read messages – bulleted information reads more easily
A call to action so that they respond in some way – go to your website, call you, etc.
JW: What are the most common mistakes that you see new sales reps make when following up with prospects?
AS: They have nothing of value to say, so the prospect may not even respond. The best way to get someone to respond to you is to offer them something of value. So, if you can share an interesting article, a link to a website or a case study, an educational event to attend, a reference to call, etc., they are more likely to answer.
Another big faux pas is not proofreading your emails. Typos, missing words or the wrong words can be offensive, especially to an executive.  Many emails can be set up to automatically check spelling before they are sent out. You need to be religious about it, but it does pay off big time if you do it.
JW: What goals do you have for your next sales position?
AS: My goal is to work for a company with a culture that truly values their customers and that also gives the employees within their organization enough empowerment for them to feel good about making a difference in their jobs.
Abigail Sewall can be reached on LinkedIn, by phone (tel:  781-431-1184, cell:  781-413-5731 ), or by email at ggsewall@gmail.com.
Inspired by Abigail's email advice?  Have email innovations and successes of your own?  Share them in the comments!
_____________________________________________________________________________
Want to make the most of each email you send from Gmail to your prospects? Try your free trial of Yesware today.
Get expert sales tips straight to your inbox to win more deals
Related Articles
Sales, deal management, and communication tips for your inbox