Brad Feld Talks Success Factors for Startup Communities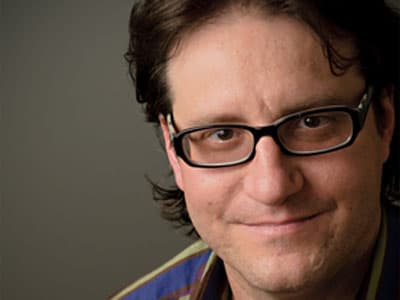 Brad Feld loves the messy ground of entrepreneurship. In fact, he likes it so much that he wants to help build more startup communities around the world. "It's Awesome," he told those of us listening in to the Kauffman Foundation author series webinar featuring a chat about his new book Startup Communities: Building an Entrepreneurial Ecosystem in Your City. "Get used to the idea that startups and entrepreneurship is one glorious mess that has plenty of complexity."
Despite the intricacies of funding and sustaining a startup, Feld, managing director at Foundry Group (Yesware investor) and co-founder of TechStars, managed to boil his idea down into 4 simple points, outlined in what he called The Boulder Thesis.
How come some startup communities thrive while others wither away?
Components of Success
Here are the components of success.
They must be led by entrepreneurs in a network-like—not hierarcy-type—manner
These entrepreneurs must take a long-term view and commit to building out the community over a generation
They must be inclusive of anyone who wants to join—those would be the feeders and include government officials, suppliers, students, employees, businesses, etc
They must hold activities and events—other than cocktail parties—that engage the startup community as a whole (think incubators/accelerators; a TechStars or Startup Weekend-type initiative)
But there's another magic ingredient in this startup soup that must be added, said Feld. He's a big believer in "Give before you get." Defining the difference between mentor and advisor as the 1% or 5% rule—a mentor doesn't ask for an ROI—Feld said the world needs a lot more mentors who relish knowing that someone they mentored had a profound impact on another startup.
Balancing the Challenge of High-Growth Enterprise
Mentoring and taking on a project such as starting and maintaining an incubator are no small tasks. We already knew that Feld thinks big, but I just had to ask him: How should entrepreneurs—already working like crazy to get their own companies off the ground—balance the challenge of high-growth enterprise and nurturing a community?
Feld deferred to Pareto. "It is not a requirement that all entrepreneurs be leaders in the startup community. There simply needs to be a critical mass of them. These leadership roles are not full-time jobs—they are volunteer positions! Think of Google 20% rule… 20% of your time should be dedicated to whatever you want… so spend 20% of your time leading the startup community."
Brad Feld Startup Communities Sketchbook
Consider as well that by dedicating some of your time to building this network, you're interacting with your peers, getting to know about hot new startups, and meeting the people who can feed your fresh talent pool. But perhaps the most important aspect is the professional development and venting that can only happen when you're with like-minded people who understand the demands of the craziness you committed to when you decided to leave the "traditional" job behind and take the plunge into entrepreneurship. "The amount [of support] you get back—unexpectedly—is magical," Feld said.
Get expert sales tips straight to your inbox to win more deals
Related Articles
Sales, deal management, and communication tips for your inbox