17 of the Most Wonderful Chrome Shortcuts, Tested and Approved
Google Chrome shortcuts are like watching the Olympics on TV:
You watch an action on your screen happen much faster and more efficiently than you could ever do on your own.
In this case, though, you get to reap the benefits of the game because you are the winner.
Below are 13 keyboard shortcuts and 4 tools to work faster all day long. (If you're a PC user, substitute in Ctrl for Command.)
Sending lots of emails?Schedule emails & book meetings automatically right from your Gmail inbox
13 Easy Chrome Shortcuts That Make You Move Faster
1. Faster tab navigation
For those times when you find yourself with one million tabs open…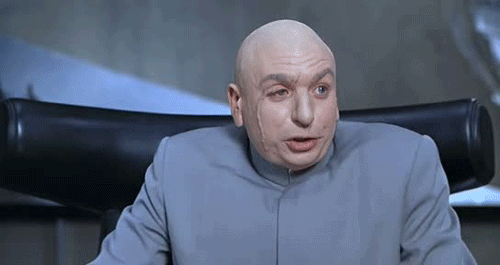 Command + option + ▶ or ◀ to move left to right within your tabs, click-free.
Or you can move around to a specific tab without clicking at all.

Here's the Chrome shortcut:
Command + 1, 2, 3, 4, 5, 6, 7, 8, or 9
2. The oopsy-override: Bringing back that tab you just closed
Command + shift + T
You can also get a tool called Quick Tabs (see Tools section below) to quickly pull up your open tabs, history, and bookmarks.
3. When your Chrome tab gets a brain freeze — Hard refresh
Command + r to reload
4. When you're lost in a sea of windows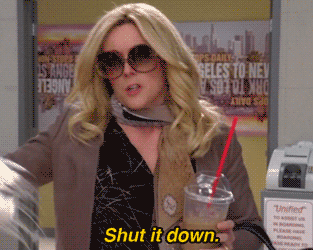 Command + m to minimize the window you're on.
5. When you need a little privacy in a world of data tracking
Command + shift + n for private browsing
Shift + command + delete for clear browsing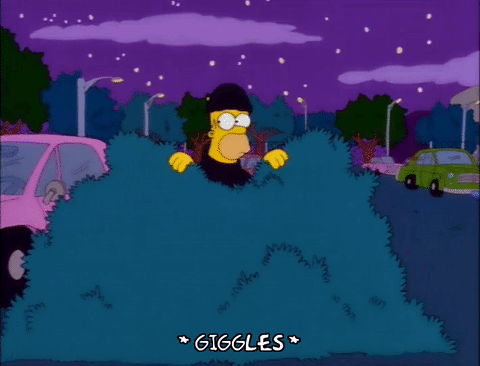 6. When you want to switch sites faster: You've got a fast car
Just type the Chrome shortcut command + l to jump to the url bar (That's L, not i)
7. When you want to make a memory: Bookmark without clicking
Command + d to bookmark the current page.
8. When you want to find and seek faster
Command + f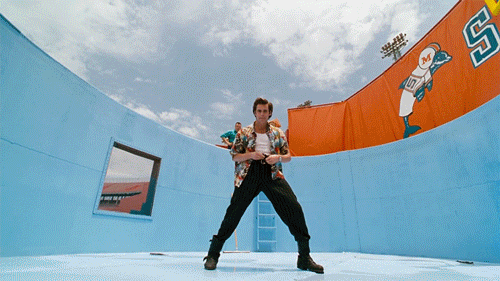 9. When you want to master Gmail
Use this cheat sheet (It has 33 Chrome shortcuts for your inbox).
Boost inbox productivity
All-in-one suite of time-saving tools
10. For the times you want to start a new chapter
Command + n to open a new window.
Command + t to open a new tab.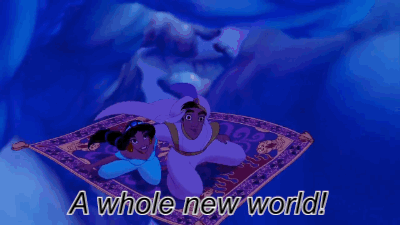 11. Print, save, or send your page — super speed(il)y.
Command + p to print .
Command + s to save.
Command + shift + i  to send by email.
12. In the pursuit of faster browsing
If you want to open a new tab: Command + click link.
Or to open a new window: shift + click for new window instead of new tab.
13. When you're at a dead end: Get outta there faster
Hasta la vista, baby:
Command + w to close the tab.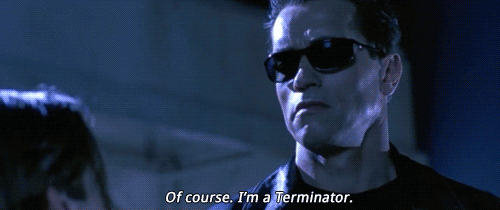 4 Simple Chrome Tools That Make You More Productive All Day
The thing is, keyboard shortcuts can be bandaids for a deeper issue. That's why tools for Chrome are better; they solve the main problem.
For instance, pressing "c" in Gmail is one of those Google Chrome shortcuts that saves you 3 seconds per email. But, there's a tool that can save you seven minutes.
Below are three productivity tools to make your life easier than shortcuts alone can.
Yesware — To save your messaging and send emails faster
Would you rather shave a couple seconds with a keyboard shortcut or get a tool that writes the email for you?
Introducing Templates — Save the messaging you keep writing with placeholders for individual use.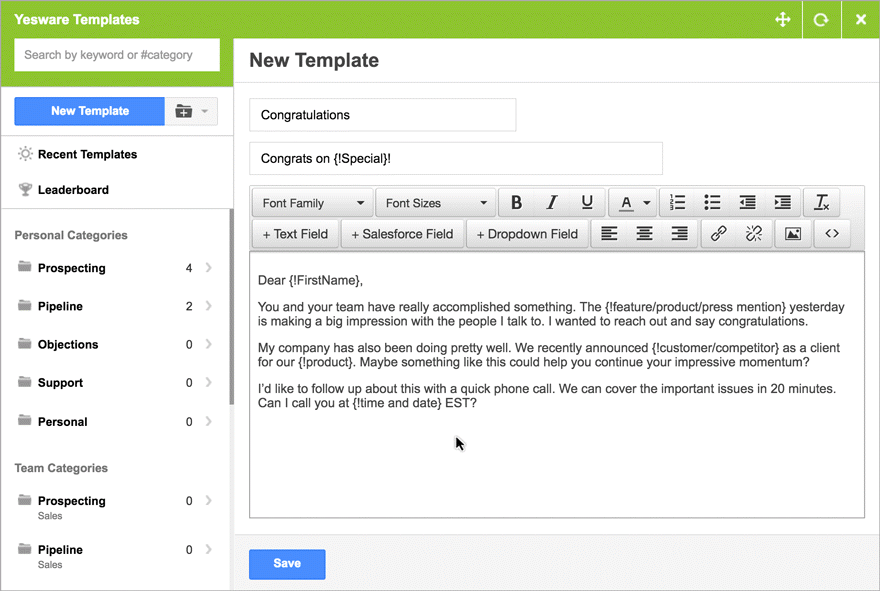 Plus, a free trial of Yesware gives you:
A new button in your Email Compose view that inserts your calendar availability so you don't have to
An email scheduler that lets you pick a time to send when your recipient is reading
Reminders that watch for replies and ping you to follow up with no-replies
Check out Yesware for yourself here.
Quick Tabs — Find your most-recently-used tabs faster
Sometimes, you want to find more than your recently closed tab.
Whether it's seeing open tabs with full titles or digging up a page you visited two days ago — it's easier to have it in one place.
Which is why there's a tool for your most recently used (MRU) tabs that pulls up all open tabs with more text so you can read.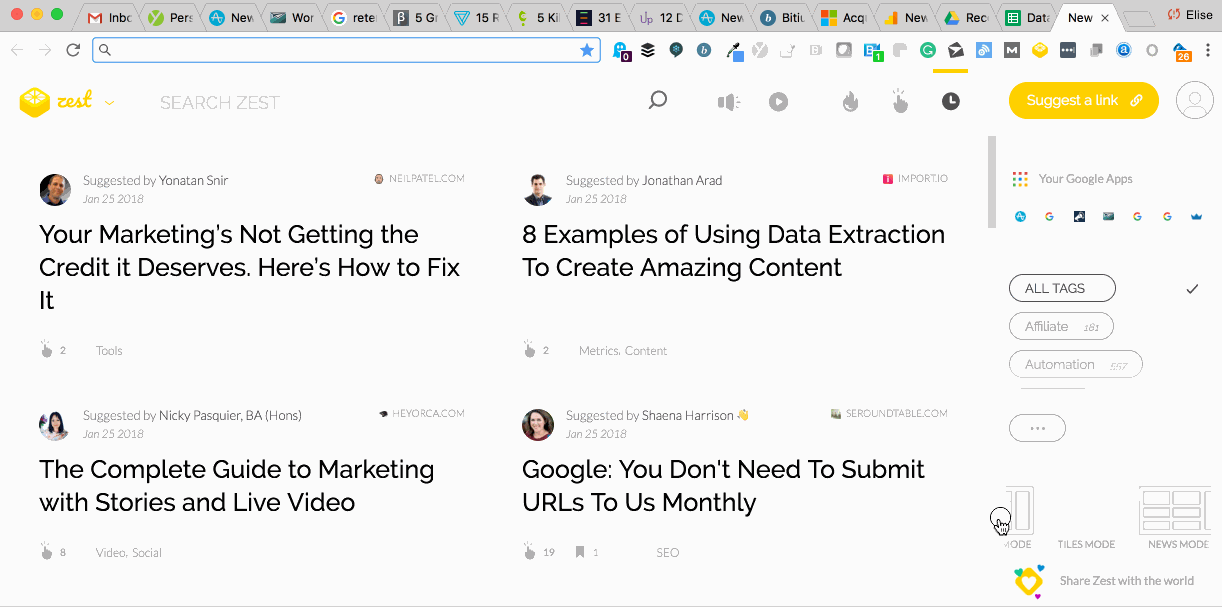 Quick Tabs it lets you search your bookmarks and history — you just add 1 space (or 3, respectively) before you type your search.
Once you have the tool, here's your shortcut to pull it up in your window:
Command + e for mac or Control + e on PC
Grammarly — To proofread your email and browser writing
You know that feeling when you press "send" on an email and then immediately catch a typo?
There's a way to prevent that.
It's a tool called Grammarly, and it checks your writing for typos and grammar faux pas.
The best part: Spell-check applies to any Chrome browser tab that you type content into. (This includes Gmail emails)
And it sends you a weekly report of how you're doing. Here's mine: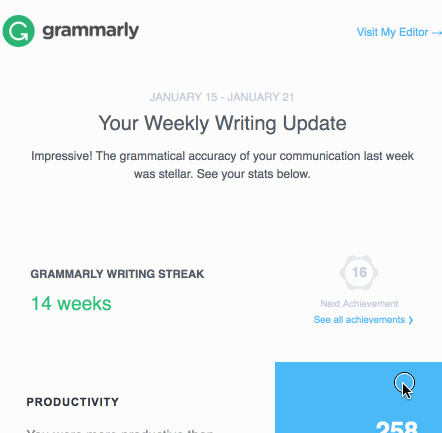 Click here to start using Grammarly.
New Tab To-Do List —  Keep track of upcoming tasks
Too often, we rely on stickies and notepads that get lost between meeting rooms and our desk.
Enter, New Tab Todo List: It's a custom task list that lives in your Chrome browser and pops up every time you open a new tab.
Bonus: You can customize your list with a nice productivity-inducing background: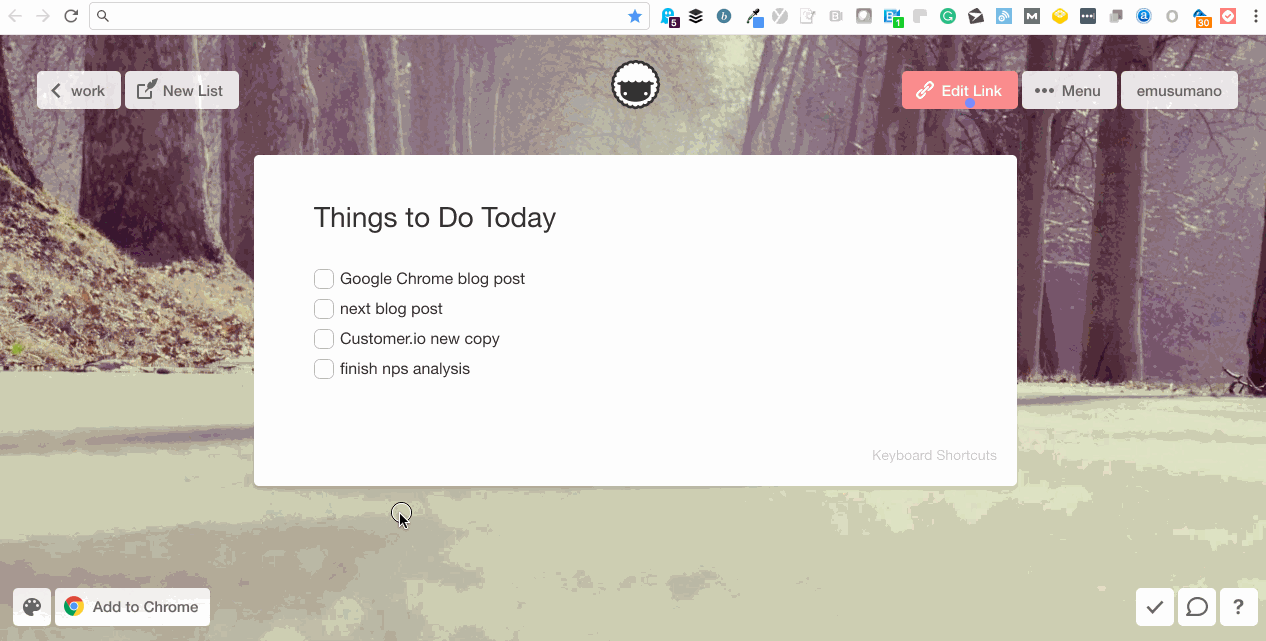 Check out New Tab To-Do here (it's free).
That's all of the Google Chrome shortcuts we have for now! Have tools or Chrome shortcuts that we missed? Tweet us at @Yesware.
Get expert sales tips straight to your inbox to win more deals
Related Articles
Sales, deal management, and communication tips for your inbox