How to Save Time With Gmail Email Templates
Life without Gmail email templates is like playing darts blindfolded.
You're setting yourself up for failure and ignoring a skill you have right there at your disposal.
Below is the quickest way to plug gmail templates into your inbox. Plus, 5 frustrating situations that Gmail email templates resolve.
Free templates add-onNever write the same email twice with Yesware
How to Save Your Day With Gmail Email Templates
1. Add Yesware to Your Gmail Inbox in 60 Seconds (For Free)
You can transform your inbox without any customization on your end.
By plugging Gmail email templates into your inbox, you'll be working smarter and faster in no time.
2. Click on the Templates Module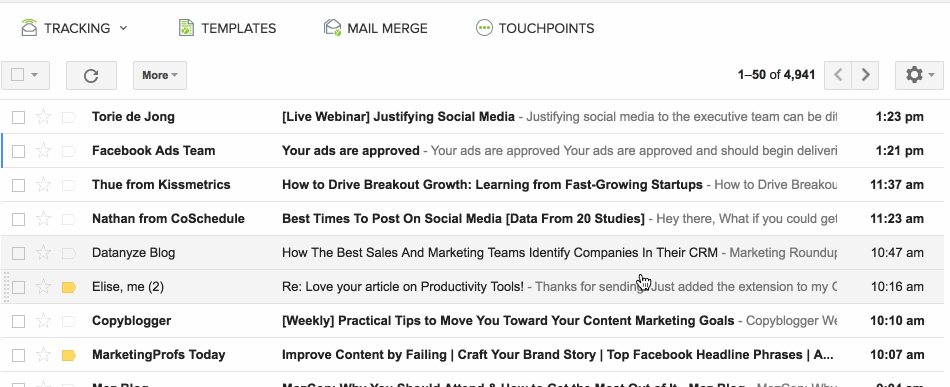 3. Steal Free Templates That Are Proven to Get Results
Here are some of our favorite templates to save right now (The brackets will automatically save as placeholders):
18 Proven Email Templates: These basic email templates walk you through every step of the sales process: cold email, follow-up, keeping-in-touch, and the break-up.
Cold Email Templates: Sending emails to strangers is super awkward. Ease the discomfort with these 7 creative templates proven to get replies.
Follow-Up Email Templates: Everything from the classic "nice to meet you" email to a follow-up to send after a job interview. We've got you covered.
Pro Tip: Use Drag-and-Drop in Our Templates Interface
You can reorder templates according to your preference in the Template interface of our App Site: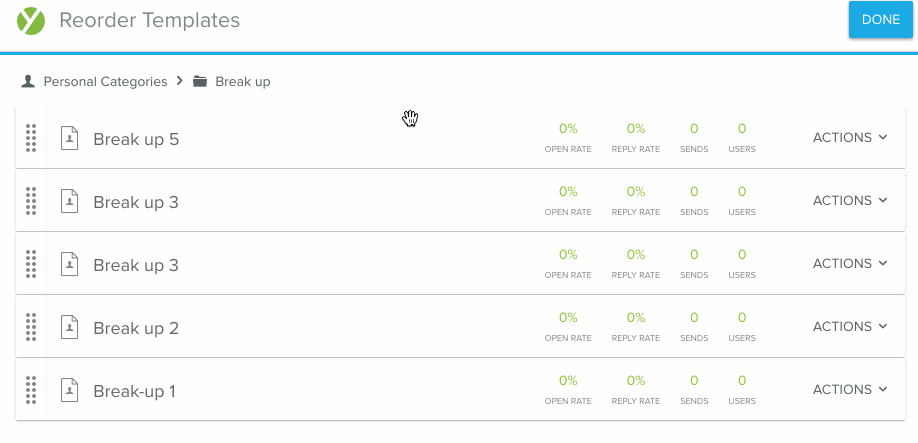 Any changes you make will apply to the Gmail Templates module in your inbox upon browser refresh.
Bonus: These Tools Also Come With Your Free Trial
Email Tracking: Shows you where and on what device your emails are being read (don't worry — it's completely invisible to recipients).
Campaigns: Lets you set up and send bulk campaigns at once (Think: automated emails, manual emails, phone calls, and custom tasks).
Book A Time: Eliminates the back and forth of meeting scheduling so you can send the times you're available and your recipient can book right away.
Send Later: Allows you to schedule the emails you write now to send later when you want(includes a time-zone picker).
4 Annoying Problems Gmail Email Templates Solve
1. You're Taking 10 Minutes Out of Your Day to Find an Old Email
The good news: You wrote a great email that got a response.
The bad news: You have to waste time tracking it down for reuse.
Then, you have to copy, paste, and customize the email for your new recipient.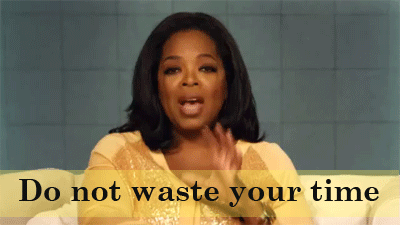 The fix? Gmail email templates can be saved in a library right inside your inbox, so you have quick access to what works for you with the click of a button.
You can create campaigns (or use pre-existing ones) for easy organization.
2. You're Sending Emails With Mistakes That Make You Look Bad
You're not lazy.
But when you make mistakes in an email, your recipient might think you are.
Re-using old emails is a risk; you could easily overlook a detail that needs to be changed.
It's these kinds of careless mistakes that turn recipients off.
How can you end this? Use Gmail templates to sub in your information without running the risk of making an error.
Templates have easy-to-see placeholders for each email you prepare to send: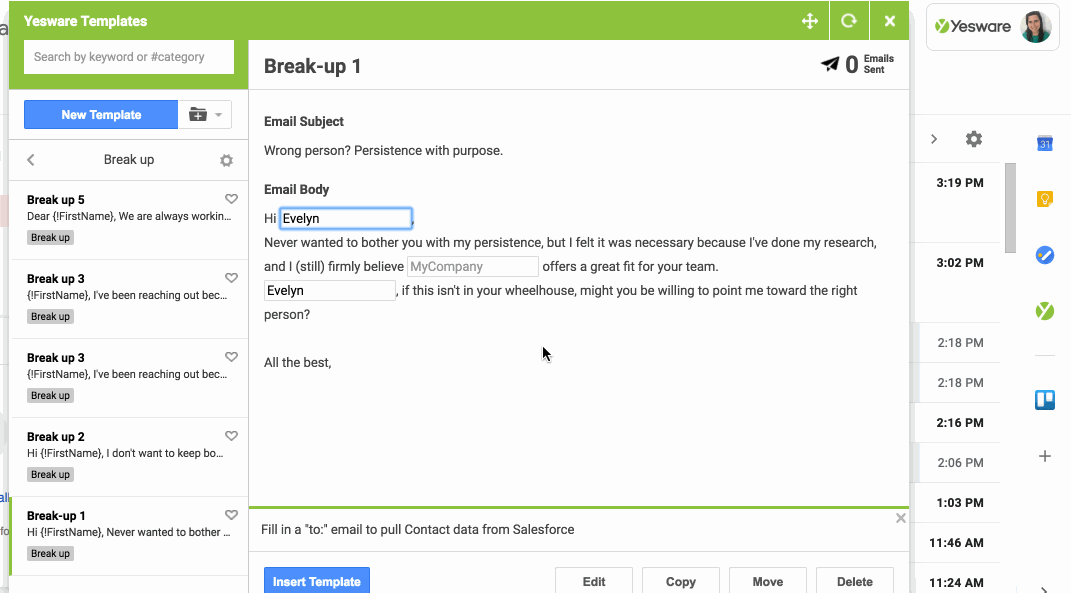 Send emails with confidencePersonalized emails at scale
3. You're Depending on Your Own Writing Skills Every Time You Send An Email
We've been there: you're sitting at your computer with an empty Compose box open.
The cursor blinks on and off. And you're stuck.
Whether you're closing deals, booking meeting, or just aiming for a response, you shouldn't have to rely solely on your writing skills every time you send an email.
Enter, Team Sharing.
You and your team can easily share templates that perform well. Instead of grasping at straws, you'll all be on the same page, working together to increase open and reply rates across the board.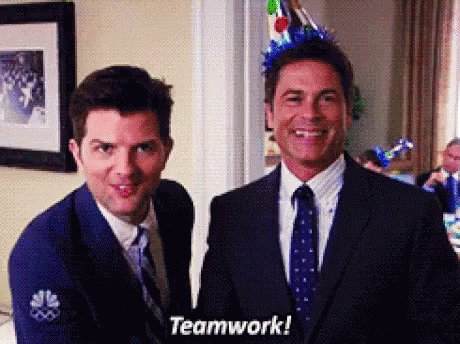 BONUS: Get the perfect subject lines for your Gmail email templates here.
4. Your Company Has a Gap Between Sales and Marketing 
Together, Sales and Marketing are an unstoppable duo.
But not all companies have a perfect harmony.
When it comes to sending emails, most times things go like this:
Marketing → Shares positioning to the company.
Sales → Adapts it for their own use.
Marketing → Turns a blind eye to avoid more work. 
The fix? By using a template library, you can combine forces and become powerful.
So it can be more like this:
Marketing → Uses copywriting skills to give reps templates that are proven to convert.
Sales → Sends better emails, gets more business, makes more money.
Together → Monitor open and reply rates and evolve messaging according to what works.
It's a win-win situation.
Key Takeaways
Gmail templates are a total lifesaver and with Yesware's you'll be able to:
Save emails with placeholders in a library that plugs right into your inbox.
Insert (and send) a templated email in less than 60 seconds instead of 10 minutes.
See open and reply rates by template so you can ditch what's not working and hone in on what is.
Bonus
Our templates feature is now new and improved.
Check out our new 2021 guide on creating email templates in Gmail:
How to Create Gmail Templates for Sales

Get expert sales tips straight to your inbox to win more deals
Related Articles
Sales, deal management, and communication tips for your inbox