Invisible Outlook Read Receipt – Email Tracking Without Recipients Knowing
When your email is flagged with an Outlook read receipt, your recipient knows exactly what you're doing.
You're asking something of them before they can even get a word in.
Not ideal. But there is a way around it.
Email tracking.
In this guide we will cover:
1. How Email Tracking Works
2. Sending Emails with Yesware
3. Track Outlook Read Receipt Without Recipient Knowing
4. See When Your Email is Opened in Real-Time
Email tracking in your inboxReal-time engagement insights
How Email Tracking Works
Let's walk through the benefits of email tracking so that you can start working smarter from your inbox.
By trying a free trial of Yesware for O365, you open your inbox up to limitless possibilities.
Plus, your recipient won't suspect a thing. You sneaky spy, you.
Say Hello To Your New Send Button 
You should send your emails with intent.
Remember these three words: Send. With. Yesware.
Every time you want to compose and send a tracked email, you'll just need to press the "Send with Yesware" button that lives in your Outlook ribbon or in the sidebar.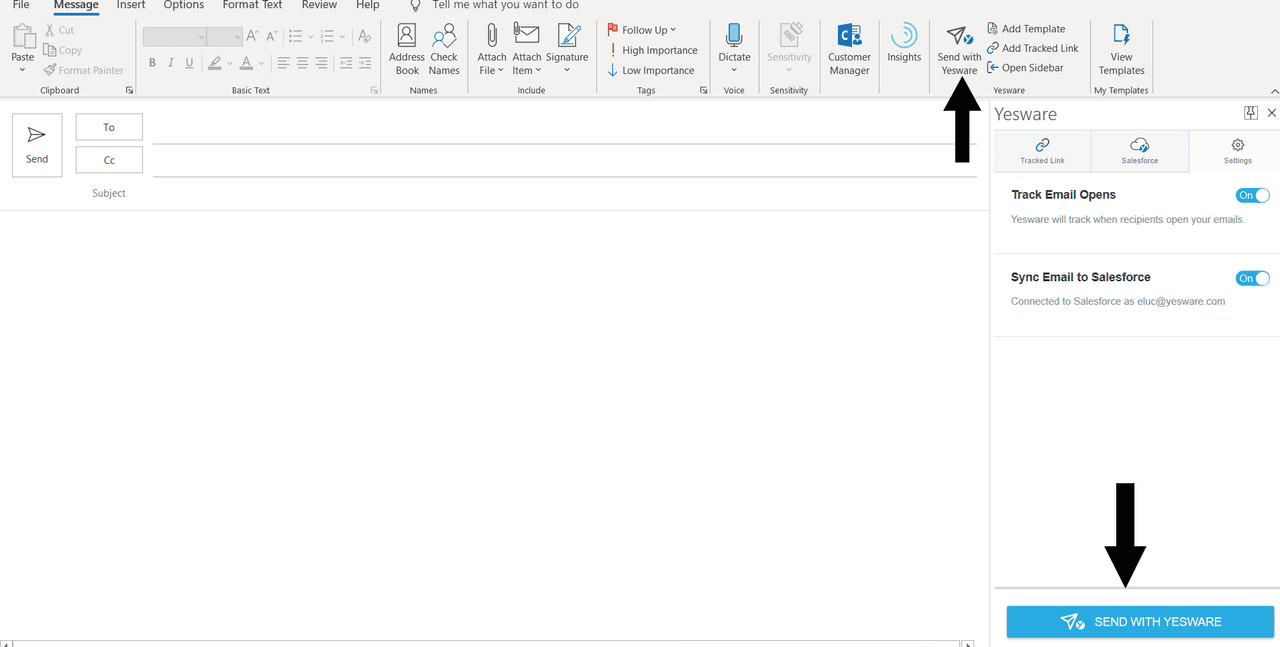 Tracking Outlook Read Receipts Without Recipient Knowing
Email tracking goes above and beyond letting you know when your email has been read. Unlike an Outlook read receipt, email tracking shows exactly where your message was read, the device your message was read on, and when a link in your email is clicked
To track email read receipts without the recipient knowing, simply choose to 'Send with Yesware' within your Outlook inbox.
The best part? Your recipient gets the same experience as before, not knowing their email is being tracked.
See When Your Email Is Opened — In Real-Time
Email tracking flags each open (and reopen) of an email, so you can better gauge your recipient's interest.
Each time you get a new open, we'll alert you with a desktop notification.
You'll also see tracking reporting right in your inbox: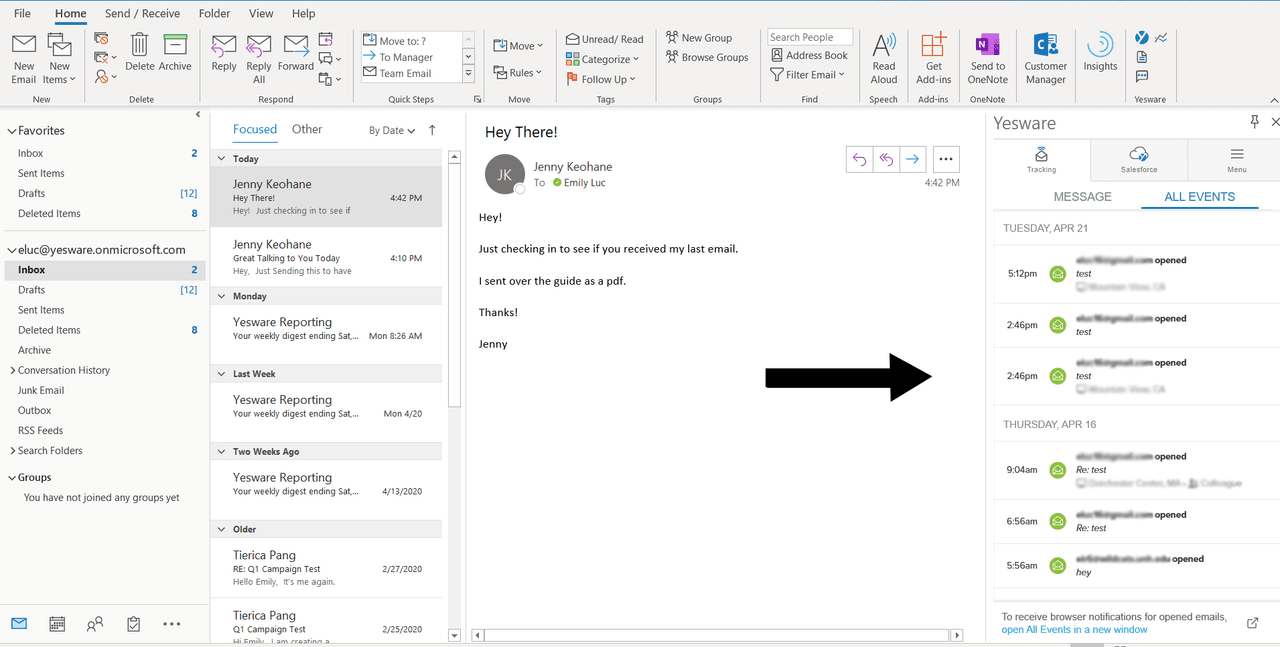 The coolest part? It includes the device they're reading on so you know whether to follow up via phone or computer: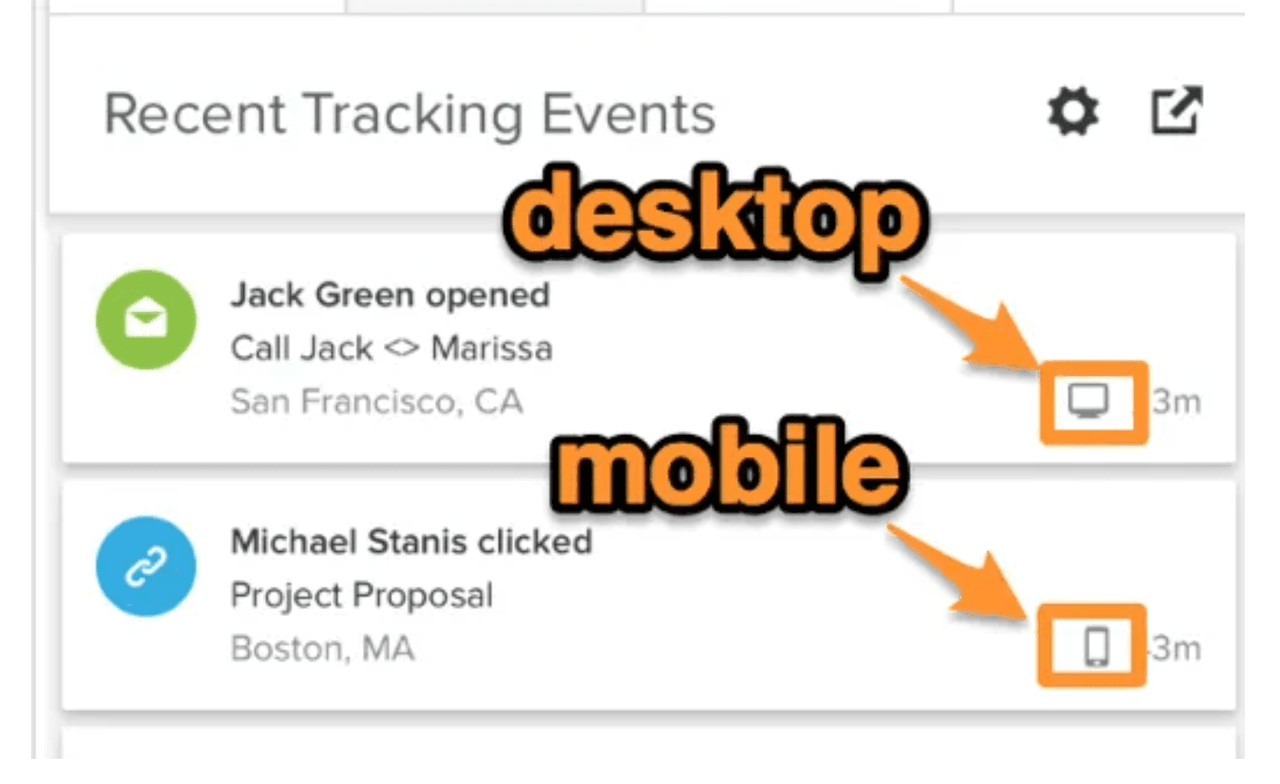 Eliminate the guessworkGet notified when recipients read your emails, click on links, or view attachments
3 Additional Tools You Get In Your Inbox 
On top of Send With Yesware, you'll also get access to three other awesome inbox tools that'll supercharge your productivity and help you send more informed messages.
1. Create And Save Personalized Email Templates That Live In Your Inbox 
Templates are the core of Yesware. Why? Because they're a simple way to save a hell of a lot of time.
You can save messages to your inbox to use in the future. Gone are the days of composing the same messages over and over again.
To create your first template, click into "Add Template" in the Outlook ribbon: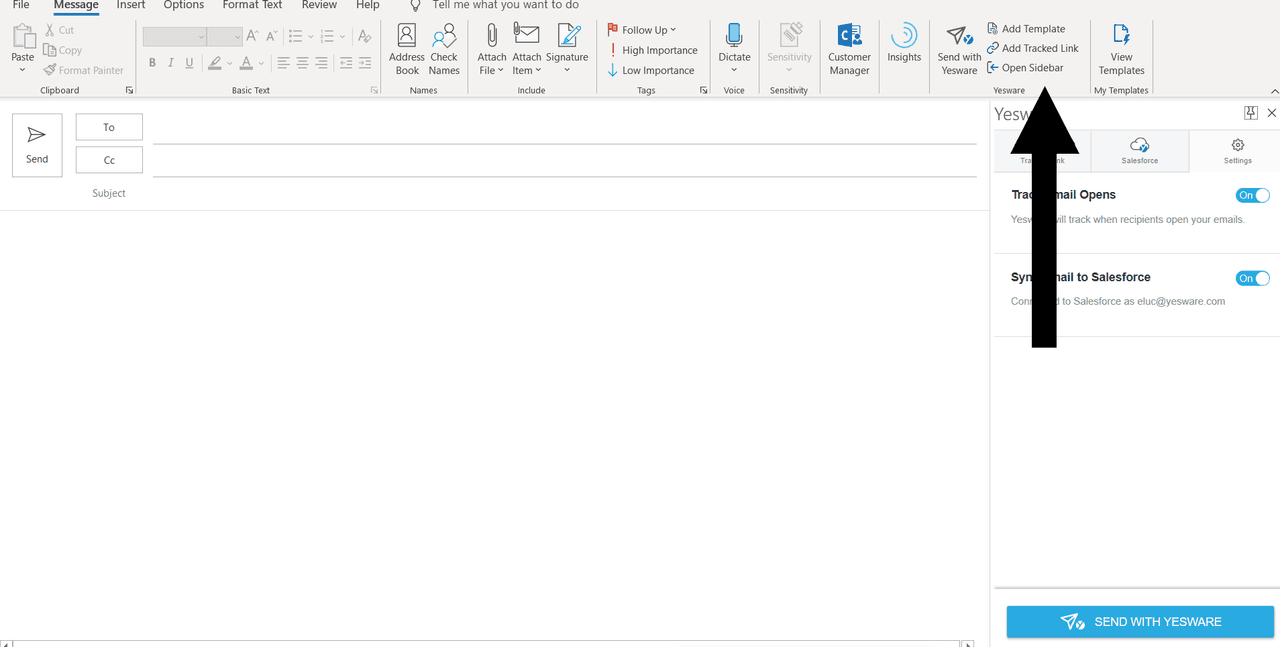 Then, you can steal one of our templates or create your own: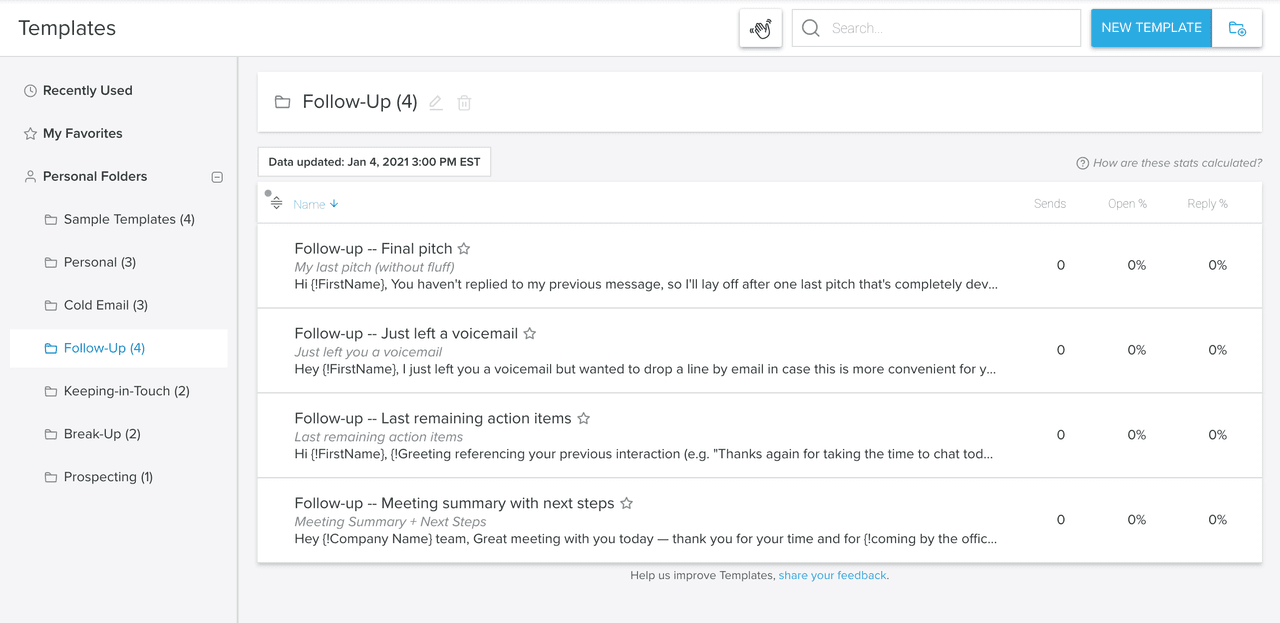 You can expect to:
Save emails with placeholders in a library that plugs right into your inbox.
Insert (and send) a templated email in less than 60 seconds (instead of 10 minutes).
See open and reply rates by template, so you can ditch what's not working and hone in on what is.
See what it's all about — Plug Templates into your inbox for free for 14 days.
2. Use Campaigns To Send Automated Mass Email Sequences Based On Engagement
When you need to send a bunch of emails, it's difficult to keep track of everything.
Knowing when to follow up or send additional emails shouldn't take up any of your time.
So, why not put everything on autopilot?
Yesware Campaigns help you stay on task by sending automated, personalized email campaigns.
Campaigns will send automated follow-up emails out based on recipient engagement.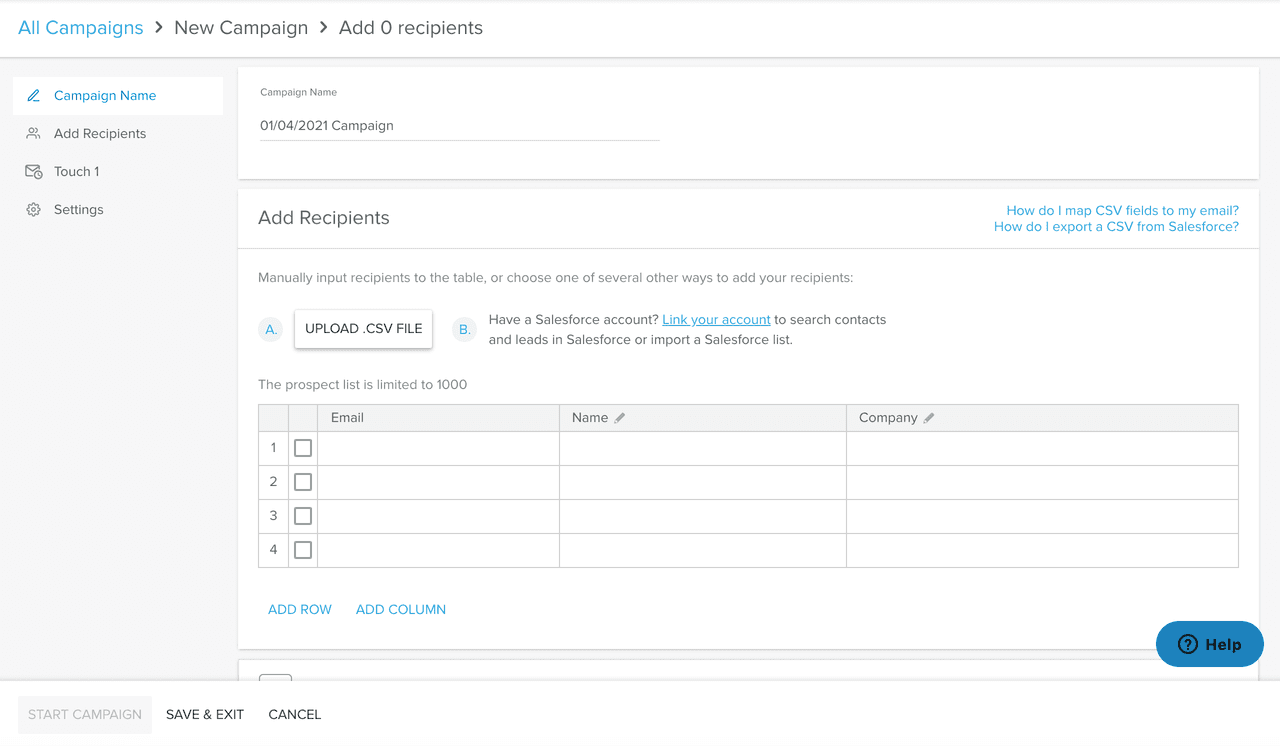 These live right in your inbox.
You can get started with Campaigns by visiting the Yesware menu in the sidebar:
Tip: Switching from Microsoft Outlook to Gmail? Yesware integrates with Gmail as well. 
3. Auto-Sync Recipients To CRM
Data entry shouldn't be the bane of your existence.
Especially when there are plenty of workarounds.
That's why we integrated with Salesforce and have a BCC option for other CRMS.
So, when you Send With Yesware, your message will automatically sync to CRM.
Also, the Salesforce Sidebar allows you to see your contact's recent activity and create Salesforce Tasks without switching apps.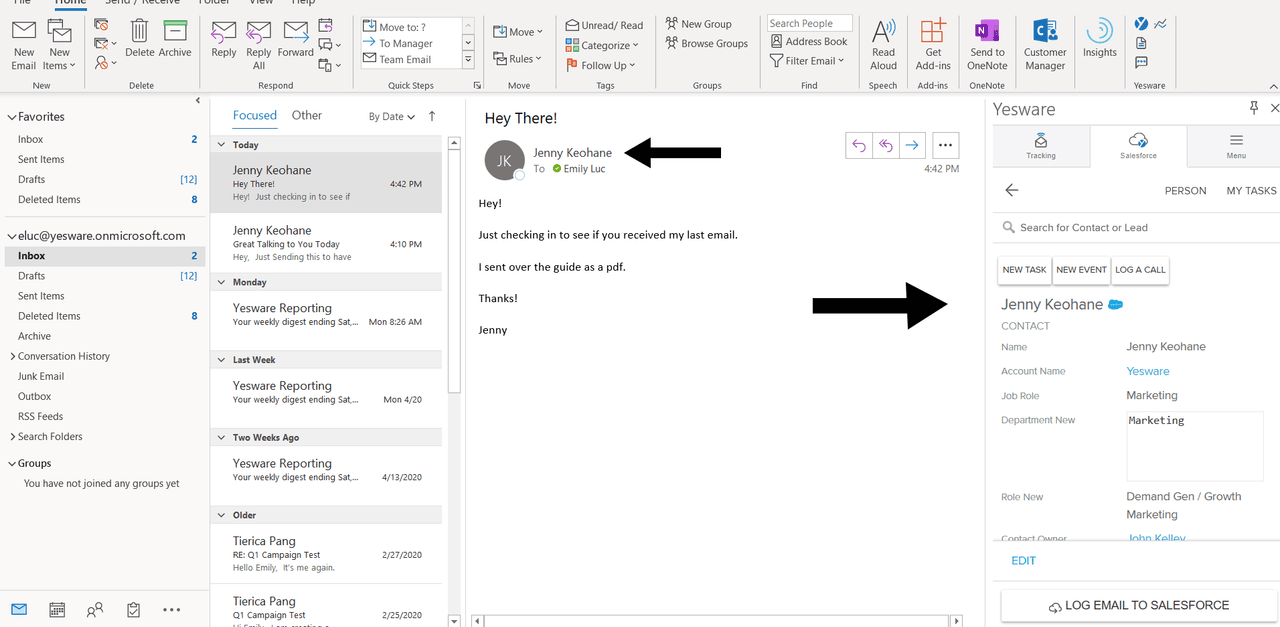 Connect with more buyersAll the tools you need to close more deals
What's Next?
Your inbox shouldn't stress you out. It's a place where you can gain insights and see what's working with your messaging.
Start a free trial of Yesware to begin tracking email read receipts without the recipient knowing. Soon, you'll be working smarter with the best of them.
Get expert sales tips straight to your inbox to win more deals
Related Articles
Sales, deal management, and communication tips for your inbox