How to Be the Type of Person People Make Time For
In today's fast-paced world, you may struggle to keep up with everything there is to manage. If you're not careful, it is easy to fall behind, leaving people and tasks unattended.
But no matter how busy we get, there are certain people that we are always able to make time for. After all, nobody is too busy to quickly check in with someone. People make time for who they want because they are important and it brings a sense of reward.
As a salesperson, you should aspire to be a person that clients want to make time for.
Why Do People Make Time for Who They Want?
We only get so much time in the day. Naturally, many people carefully choose who to spend it with. Being around the right people can bring satisfaction and joy to our experiences. It makes our time worthwhile and the thought of spending it doing something else becomes unappealing.
People will make time for things they care about. When you care for someone, their wellbeing and sense of fulfillment become important. Because it is important to you, you are more inclined to give it your attention. You want to know how the person is and will go out of your way to find out, even if it doesn't happen naturally.
Why Does Making Time for People Matter in Sales?
In sales, each potential client is another living person, just like you. They have their own needs, desires, and goals. When you come to them, they expect more than a sales pitch — they are looking for someone that can help solve their challenges.
Some may only need a quick solution to their problem. But many others will desire a more substantive business relationship. They want to feel valued beyond the initial pitch. They want to know that you are listening and there for support.
People take you more favorably when you treat them like a fellow human being instead of a name on a call sheet. Taking the time to show prospects that you have their best interests in mind will make you the kind of salesperson they want to hear from.
Connect with more buyersBuild valuable business relationships faster
How to Be a Person That People Make Time For
1. Asking and Listening
A person that people want to make time for doesn't sit and constantly talk about themselves. Rather, they focus on active listening and allowing others to talk.
They ask questions to show that you care about the person and what they have to say. When you treat others in such a way it makes them feel cared for and as if you have a meaningful connection.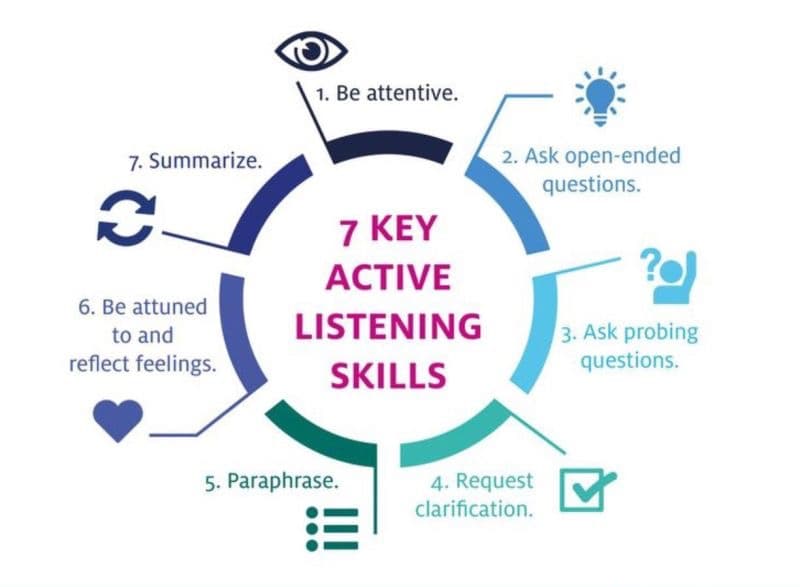 2. Be Assertive, Not Pushy
When you are assertive, you express your needs directly and honestly while still respecting the other person's needs. On the other hand, being pushy means you are expressing your needs without any consideration of what the other person wants.
In fact, studies show that 17% of salespeople think they're pushy — compared to 50% of prospects.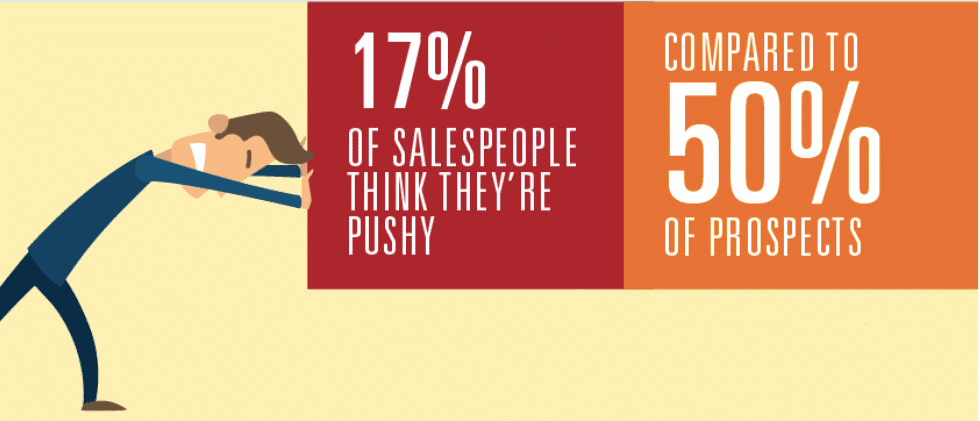 Whether you're reaching out to a prospect cold or connecting with a lead you've been nurturing for some time, pressuring people too hard makes you seem overbearing. This behavior usually has a negative impact on how people feel about you. It can be hard to get people to make time for you if you act like this.
3. Be Dependable
In today's world, last-minute cancellations and lack of dependability are far too common. Make an effort to be the person that others can always rely on to follow through.
When people can count on you to hold to your promises, you will quickly become someone worth making time for.
Improve dependabilityStay on top of tasks and customer relationships with this all-in-one suite of time-saving tools
4. Show Empathy
Empathy is a vital part of a healthy relationship, whether professional or personal. When you're empathetic you have the ability to understand and relate to what others are experiencing.
As a salesperson, you should lead with empathy. After you understand the situation from the client's perspective, you can begin thinking about how your product can solve the issue they are facing.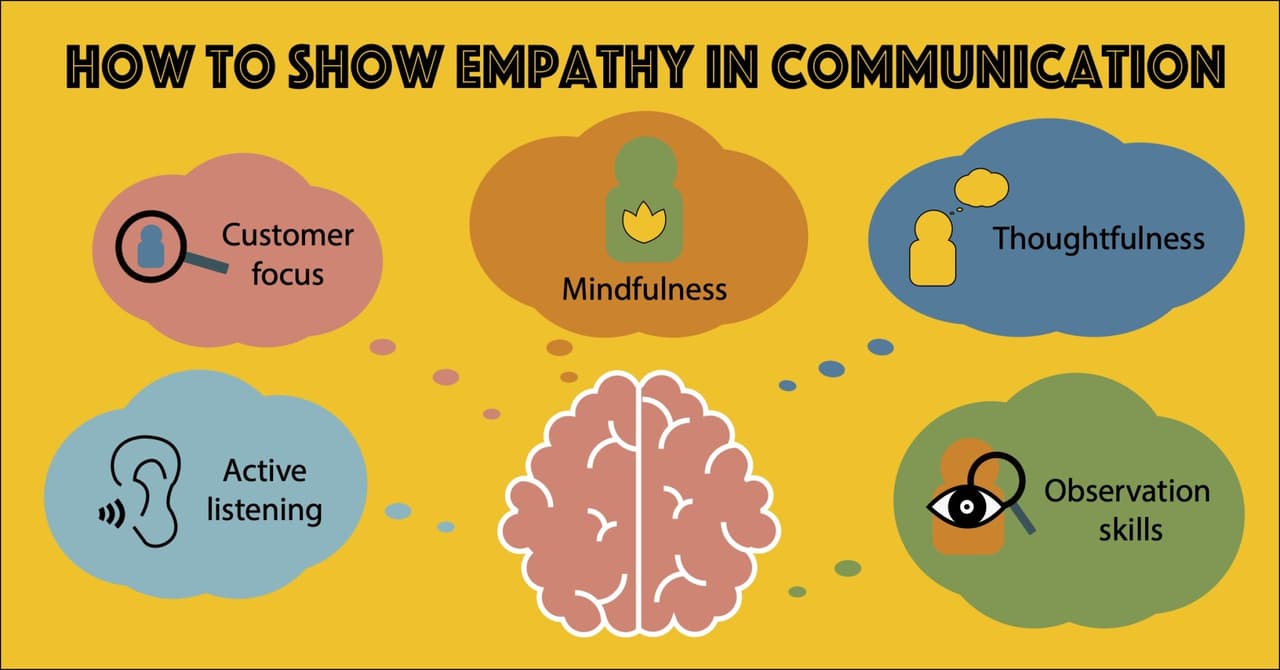 5 Inspirational Quotes About Making Time for Important People
"People make time for who they want to make time for. People text, call and reply to people they want to talk to. Never believe anyone who says they're too busy. If they wanted to be around you, they would"
Making time doesn't mean getting a client on a call just for you to do all the talking. Rather, truly making time for your prospects requires you to listen so that they can open up about their needs.
"Too busy is a myth. People make time for things that are really important to them"
As a sales professional, you have many clients vying for your attention. When you're too busy to make time for one, it means another is a greater priority. 
"Don't force someone to make time for you. If they want to, they will"
Prospects and customers aren't going to chase you in an effort to get your assistance. If you want to be of real value, you must take the initiative to understand and anticipate their needs.
"The greatest gift you can give someone is time, because when you give your time, you are giving a portion of your life you can never get back"
Taking the time to help a customer solve a problem shows that you care. It is the building block of meaningful, long-lasting relationships.
"Don't make time for people who can't make time for you"
Selling is about putting your customers first. If you don't, they will find someone that will.
How Yesware Can Help You Make Time for Your Best Prospects
If you really find yourself too busy to make time for important people, you need to simplify your life. Yesware can help you do just that.
Our software provides a single comprehensive tool for managing your sales team and connecting with buyers. You can streamline your workflow and automate repetitive tasks to make more time for your best prospects.
Get expert sales tips straight to your inbox to win more deals
Related Articles
Sales, deal management, and communication tips for your inbox