Product Reporting Updates
[et_pb_section fb_built="1″ _builder_version="3.22.2″][et_pb_row _builder_version="3.25″ background_size="initial" background_position="top_left" background_repeat="repeat" hover_enabled="0″ sticky_enabled="0″][et_pb_column type="4_4″ _builder_version="3.25″ custom_padding="|||" custom_padding__hover="|||"][et_pb_image align_tablet="center" align_phone="" align_last_edited="on|desktop" _builder_version="4.9.0″][/et_pb_image][et_pb_text _builder_version="4.9.0″ hover_enabled="0″ sticky_enabled="0″]
Campaigns Reporting ​​​​​​by User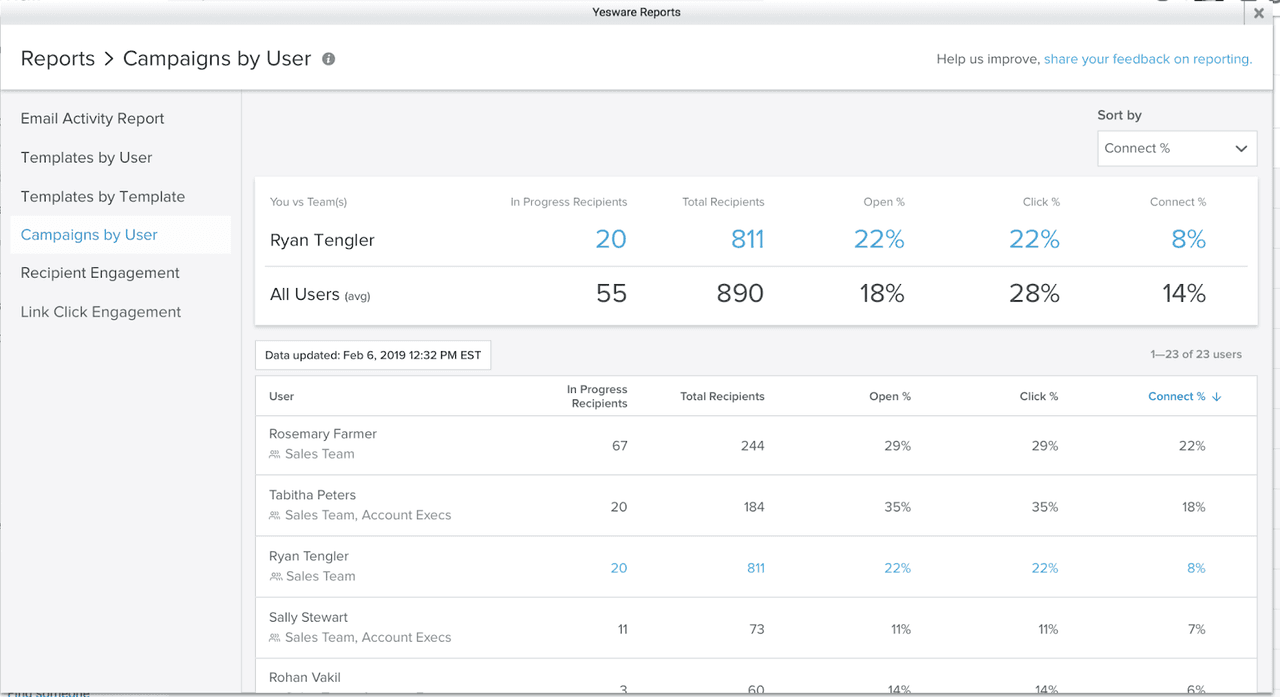 If your team uses our Multi-Touch Campaign feature, check out our new Campaigns Report by User. This shows you stats for every member on your team. See how many recipients they have in flight, total added over time, and their performance around open rates and connect rates. Go to your reports here.
See Your Campaign Generating the Most Meetings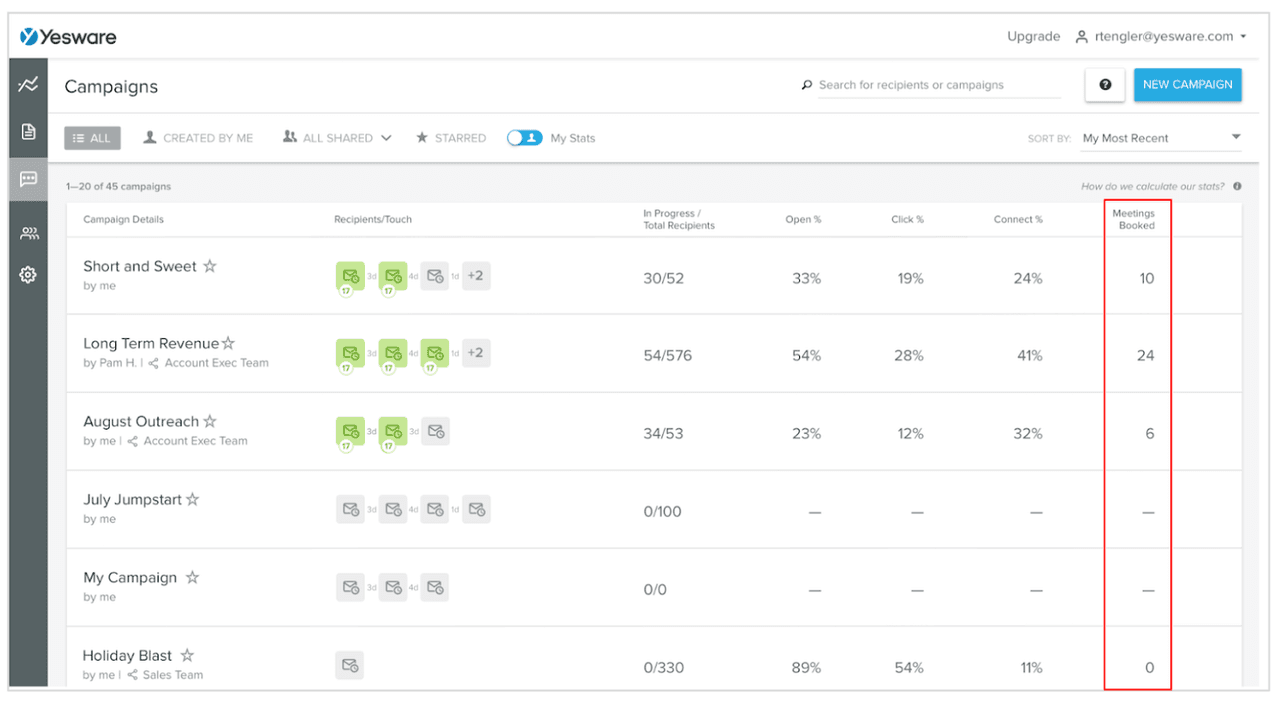 We added a Meetings Booked column to your Campaigns reporting dashboard. This will show you which campaign is generating the most meetings for you.
[/et_pb_text][/et_pb_column][/et_pb_row][/et_pb_section]
Get expert sales tips straight to your inbox to win more deals
Related Articles
Sales, deal management, and communication tips for your inbox