Follow Up with Your Most Promising Prospects
[et_pb_section fb_built="1″ _builder_version="3.22.2″][et_pb_row _builder_version="3.25″ background_size="initial" background_position="top_left" background_repeat="repeat"][et_pb_column type="4_4″ _builder_version="3.25″ custom_padding="|||" custom_padding__hover="|||"][et_pb_text _builder_version="4.9.0″ hover_enabled="0″ sticky_enabled="0″]
We're making it easier than ever to follow up with interested prospects in Campaigns!
On the Recipient page, you'll now see an Engagement Score for each recipient. This score reflects their level of interest, at a glance.
Engagement Score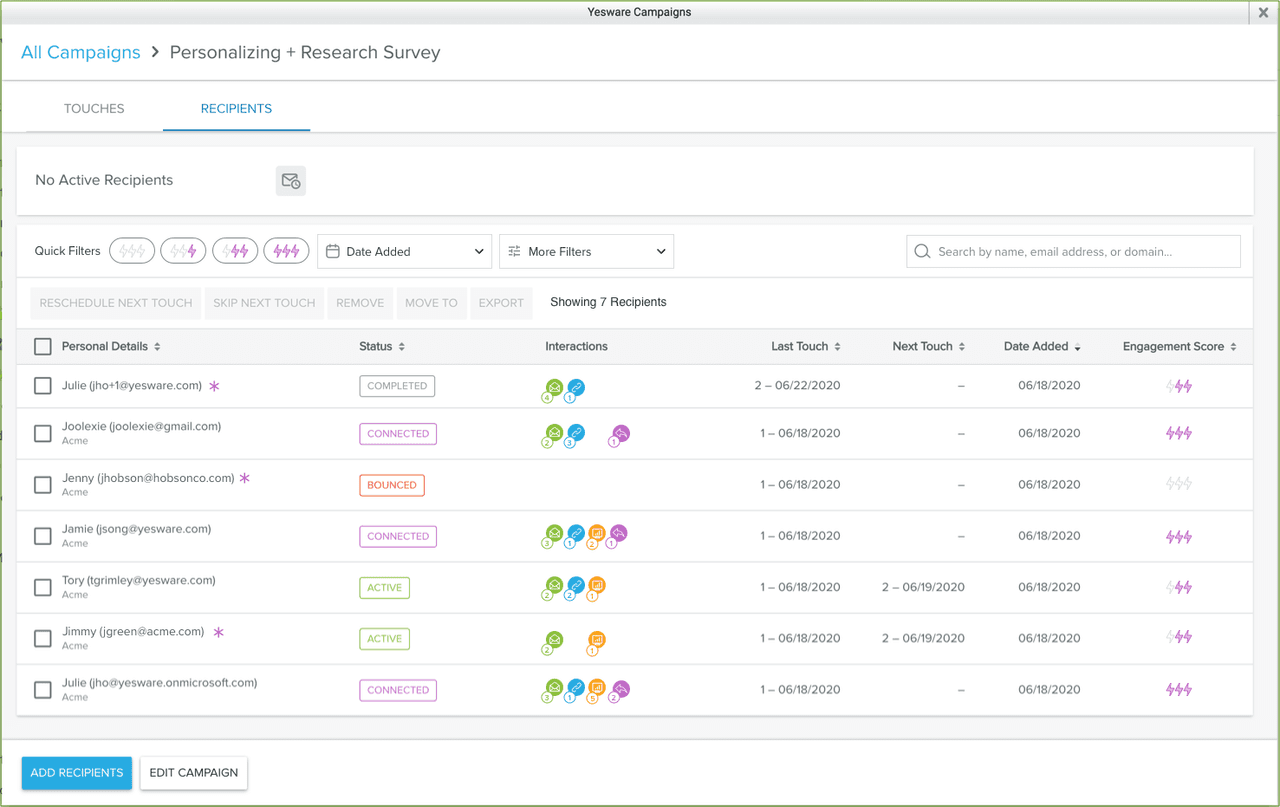 To make the most of this feature, we recommend using the new Engagement Score Quick Filter and 'Move To' function to isolate your most interested prospects and add them to a new or existing Campaign in just a few clicks. Check it out!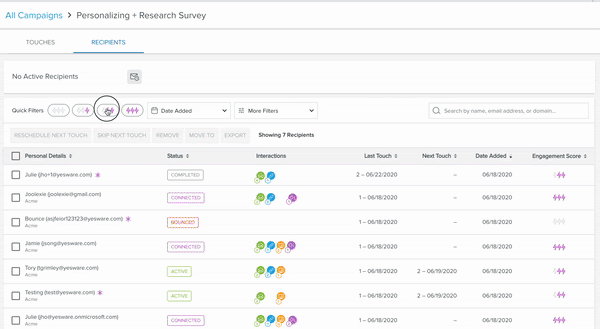 We hope you're able to make the most of these improvements to Campaigns. As always, please let us know if you need any support using the new feature by reaching out to support@yesware.com or heading to help.yesware.com.
[/et_pb_text][/et_pb_column][/et_pb_row][/et_pb_section]
Get expert sales tips straight to your inbox to win more deals
Related Articles
Sales, deal management, and communication tips for your inbox