6 Key Steps to Building a Sales Targeting Strategy
Sales targeting is the process of researching, identifying, attracting, and prioritizing the leads that are most likely to buy your product. 
This may sound like something your sales organization already does, but many teams pay lip service to the idea without executing the specifics. A surprising number of teams lose out on valuable time with the hottest leads because they don't have a targeted strategy for moving them to the front of the pack and connecting strategically.
In this article, we'll go over everything you need to know about sales targeting and how to create an effective strategy for putting it into play in your organization.  
Here's what we'll cover:
What is Sales Targeting?
Sales targeting is the series of steps salespeople take during prospecting to attract, identify, and nurture connections with leads who are likely to buy your product or service.
The process of sales targeting should not only provide salespeople with a healthy pipeline full of leads, but it should also enable them to sift through and rank the pool of available leads to easily identify which ones to target first. 
Finally, the sales targeting strategy should also identify specific, actionable steps a sales rep can take to appeal directly to those leads by outlining content suggestions, suggested outreach cadences, or other unique needs of the buyer persona.
Why You Should Implement a Sales Targeting Strategy
Did you know that over 50% of sales reps miss their annual quota? That should be a shocking figure for any team looking to grow and scale.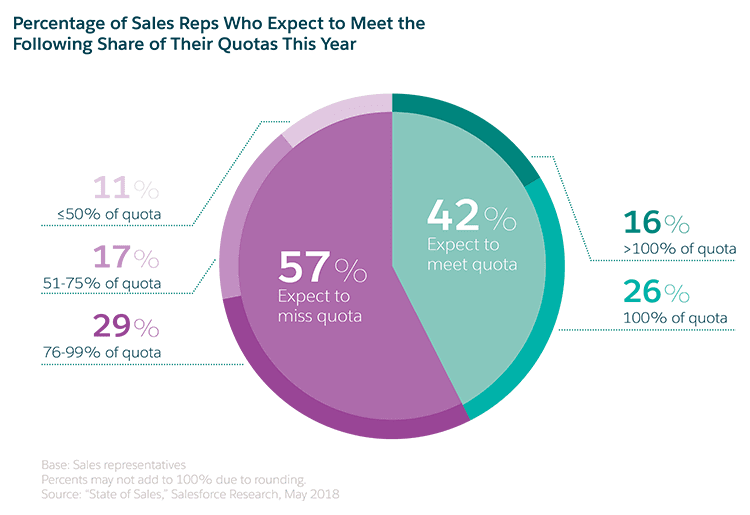 The problems behind this abysmal statistic aren't a secret: the best sales teams are the ones who follow structured processes and measurable goals. 

Your sales targeting strategy is just one of the structures that can help your team beat the statistics and consistently meet or exceed quotas.
Sales targeting affects more than just quota attainment, though. Here are some of the other ways a sales targeting strategy can help your sales team.
Optimize the Pipeline
An effective sales targeting strategy can help your team refine and optimize your selling processes for each individual stage of the pipeline. 
When the sales targeting strategy allows your reps to generate plenty of well-qualified leads at the top of the pipeline, the rest of the stages will, in turn, become more successful.
The more qualified leads your strategy attracts, the better the close rates will be of each subsequent stage. Not only will this help your bottom line, but it also helps teams more accurately forecast their revenue and other performance. 
Boost Productivity
Research shows that salespeople today spend only 36% of their time on revenue-generating sales activities.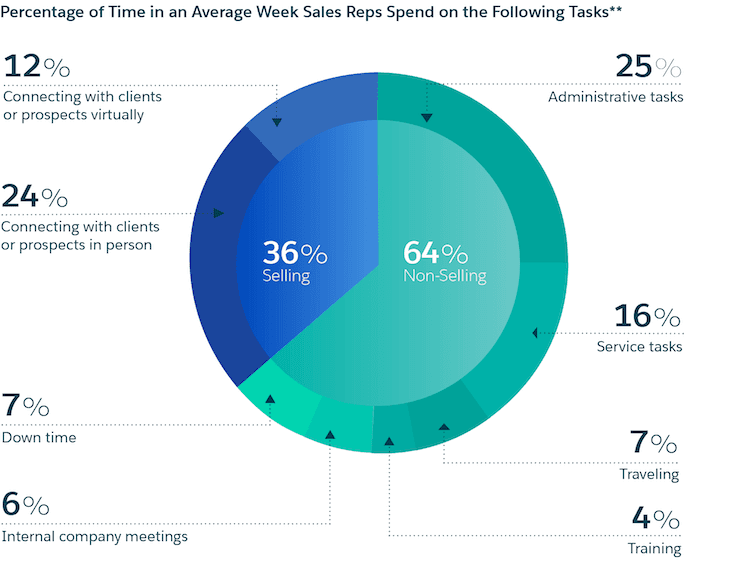 A sales targeting strategy can make your team more productive by optimizing their time spent on other tasks — especially connecting with clients. A sales targeting strategy helps sales reps be more confident that their outreach efforts will successfully move prospects down the pipeline.
A clear sales targeting strategy also impacts your team culture. The presence of a well-defined strategy contributes to a culture of goal-setting, accountability, and cooperation.
Boost productivityAutomate outreach, eliminate data entry, and spend more time where it matters
Make Customers Happy
Developing a sales targeting strategy also empowers sales reps to deliver value to the customer through every step of the sales funnel. 
Because the sales target strategy helps reps define their ideal customer, they're better prepared to deliver the kind of resources buyers need to build trusting relationships with sellers. 
The importance of this cannot be overstated. With 70% of B2B buyers now expecting sellers to personalize the buying process to their needs, and weak relationships claiming responsibility for over half of the churn rate, connecting with the right buyers, the right way, at the right time can mean the difference between success and failure.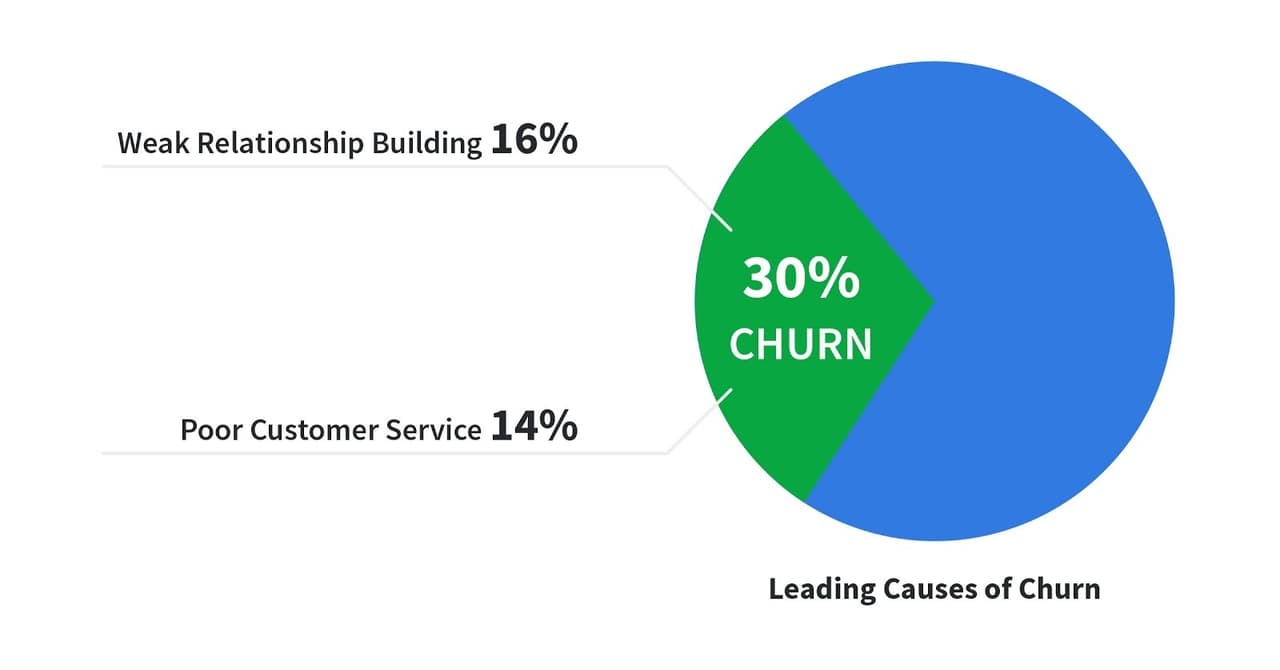 Building a sales targeting strategy will alleviate some churn and provide a better experience for buyers throughout the funnel. 
Tip: Find what works — reporting & analytics help reps find their most effective outreach and content resources.
How to Choose the Right Sales Targets
Ultimately, the way you set sales targets will be unique to your company's needs, business goals, and strengths. 
That being said, the majority of sales teams that use sales targeting report that their strategies are primarily driven by the potential profitability of account deals.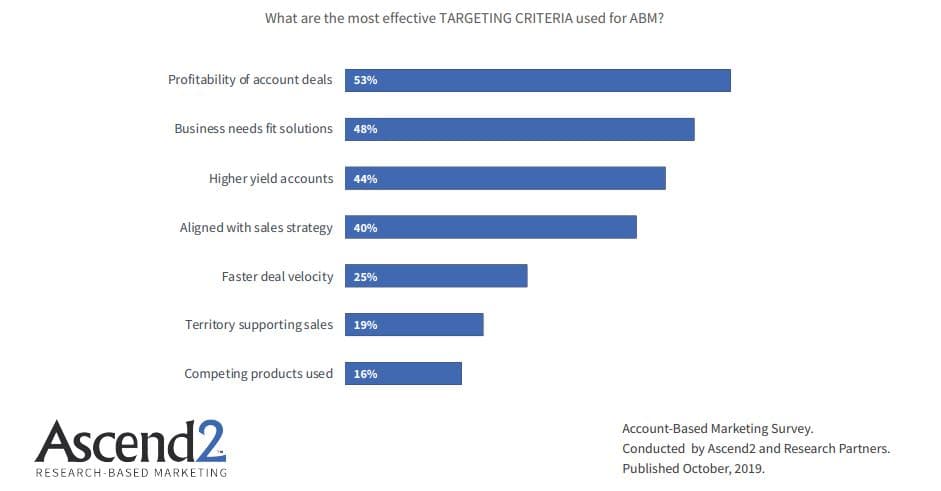 Regardless of the way you end up prioritizing your sales targets, it's imperative that you do so in a data-driven manner. 
The push for hard data in the decision-making process is not new; in fact, most salespeople report knowing full well how important it is to use data when setting sales goals and measuring progress. However, only a little over half of the respondents are actively doing so. 
If you're not sure where to start, try defining some loose demographics around your ideal customer. Information like company size, age, gender, location, education and training, income, and job title all contribute to the makeup of your perfect customer. We'll cover this more specifically in the next section, but the most basic way to do this is by analyzing your existing customer database.
Establish a Sales Target Pipeline
Follow the guidelines below if you're ready to start developing your sales target strategy and fill your pipeline with qualified leads.
1. Build Your Ideal Customer Profile (ICP)
Identifying the demographics that are most likely to indicate a good-fit buyer — as outlined in the previous section — will give you a great start in building your Ideal Customer Profile (ICP).
The ICP is a flexible document that's subject to change over time as your business grows. Don't stress about getting this perfectly correct on the first try; accuracy is important, but the beginning stages of this process should focus more on collecting and analyzing buyer data to refine the profile. As you acquire more customers, your ICP will become more refined and developed.
2. Create Buyer Personas
It's unlikely that everyone within your ICPs will behave the same. The selling approach that works for one buyer may not resonate with another; that's why it's important to segment your ICP using buyer personas.
The buyer persona digs deeper into the details of what makes key decision-makers tick so that salespeople can pinpoint the specific selling strategies, content, and value propositions that are likely to trigger a purchase for each unique buyer. The document should detail pain points and common objections for each target audience. 
3. Map Your Sales Process
Once you've defined your ICP and the various buyer personas you may encounter, it's time to map out your sales process. 
Included in this process map should be common buyer objections and proven ways to address them. The map will help both sales management and reps know exactly how, when, and why to target each type of buyer.
4. Develop an Inbound Lead Strategy
After identifying your best fit leads, and defining exactly what to do with them as they move through the funnel, you can now strategize around how to attract them in the first place.
Inbound lead generation strategies can be particularly effective for today's B2B sellers, and takes a number of effective forms.
In particular, social selling through social media platforms like LinkedIn and Facebook can be a powerful way to reach well-qualified and engaged customers. 
Tip: 40 ways to use LinkedIn for sales
5. Identify Buying Signals and Prioritize
As the leads start to roll in, you can now collect targeted data on specific buying signals. A lead-scoring process may help you systemize the way in which you prioritize and interact with leads at various stages of the buyer's journey.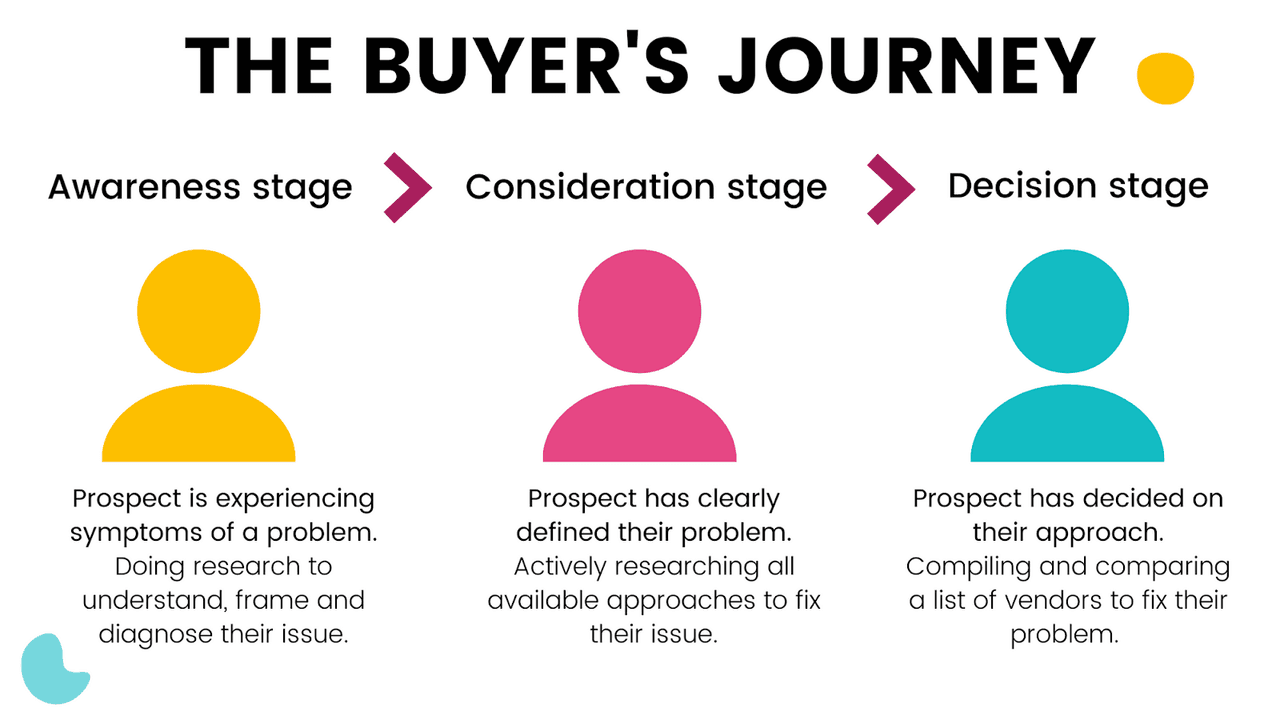 Over time, salespeople will learn to quickly identify the best leads worth pursuing based on your sales targeting strategy.
6. Measure, Analyze, Refine, and Optimize
By this point, all of the wheels of the sales machine should be moving. Your sales targeting strategies and sales process are up and running, and data is readily available. Continue to collect and analyze data, and use it to adapt your processes accordingly until the sales cycle is optimized. 
Always know what's workingDaily activity, engagement data, and outcomes
The 4 Best Sales Targeting Tools
There's a nearly limitless number of software platforms and tools available to expedite and enhance the sales targeting process. If you can leverage the automation available in these tools, your prospecting and targeting possibilities are nearly limitless. 
Here are just a few of our favorite sales targeting tools on the market. 
LinkedIn Sales Navigator has quickly become one of the top selling tools on the market. The software leverages the power of its namesake's enormous social media platform to perform advanced prospecting searches and targeted outreach to qualified leads. 
ZoomInfo combines the world's most comprehensive business database with cutting-edge technology to attack your sales targeting strategy from start to finish. The software can handle territory planning, lead scoring, prospecting campaigns, and more. 
Yesware is on a mission to help salespeople connect with more prospects and close more deals. With features like email templates, attachment tracking, and detailed reporting and analytics, Yesware's platform enables sales professionals to see which content and outreach strategy moves the needle with their most qualified prospects. 
Uplead specializes in real-time contact management, meaning your team always has access to clean and actionable data. It integrates with Salesforce and 12 other well-known CRM systems, and has an advanced search function with over 50 filters. 
How to Measure Sales Target Goals
We've already discussed how important data is in your sales target strategy. But with sales dashboards offering more powerful data analysis than ever before, it can be hard to know which metrics are the most important when it comes to sales targeting. 
Here are some common metrics and KPIs that can help you track the effectiveness of your sales targeting strategy.
Common Metrics and KPIs
Number of New Contacts Added: This will give your team a good sense of how effective their ICP is at identifying an appropriate number of good-fit prospects. 
The number of Dials, Emails, or Conversations: Tracking your reps' productivity is an important aspect of meeting sales targeting goals. Reps need to connect frequently and authentically in order to move leads down the sales pipeline.
Number of Meetings Booked: It takes an average of five follow-ups to close a deal. That's why it's crucial that salespeople continue to maintain engagement even after the first contact. Number of meetings booked will give your teama good sense of how effectively reps pursue leads after the initial contact.
Opportunities by Stage: Although it requires a little bit more attention to detail, tracking your opportunities by stage will help you pinpoint specific inefficiencies in the sales cycle. 
Average Customer Value: The purpose of sales target strategies is to empower salespeople to close more and bigger deals. If your strategy is effective, your average customer value (ACV) should increase over time. 
Length of Sales Cycle: The more time you can shave off your sales cycle, the more deals you can close. Not all sales cycles are created equal — enterprise companies, for example, typically have longer cycles than B2C ones. The number of days doesn't matter as much as whether or not the process has been refined and shortened as much as possible. Track this metric to see how efficient your process is overall.
Customer Acquisition Cost: If you're spending more money acquiring new customers than you're getting from their contracts, it's time to rethink your sales targeting strategy. Tracking this sales metric will highlight whether or not your strategy is scalable. 
Bonus: How Yesware Can Help You Implement a Targeted Sales Strategy
Yesware's suite of sales tools and features can help sales teams develop robust and effective sales targeting strategies. 
Our email templates give reps the ability to create and save proven successful templates for each buyer persona. 
This means you can create a full library of ready-to-go, data-backed templates that personalize in seconds. 
Our email tracking feature allows you to identify which prospects are your hottest leads and the exact content that resonates most with your buyers.
Attachment tracking allows reps to focus on the most engaged buyers, and refine their outreach strategies with highly relevant and useful content.
Yesware's multi-channel prospecting campaigns tie everything together by enabling reps to reach large numbers of prospects according to their own unique needs.
The campaigns offer customizable sales cadences with calls, emails, and social touches, and their effectiveness can be measured with our reporting and analytics features.
Do you have a sales targeting strategy? What kinds of leads do you target, and how do you plan to reach more of them? If you haven't honed in on one yet, try the tips outlined in this article to develop a strategy for your team.
Get expert sales tips straight to your inbox to win more deals
Related Articles
Sales, deal management, and communication tips for your inbox