How to Set (and Meet) Achievable Sales Goals
Sales goals can be two-faced creatures.
On the one hand, they represent this positive landmark—one that offers reps exposure, recognition, and financial reward. Done well, sales targets are scientifically proven to increase motivation and achievement across a team.
But on the flip side, sales goals present a threat to sales professionals: "Don't reach me, and see what happens." It looms like a cloud above them, putting jobs in jeopardy and causing sellers who aren't meeting their quotas to lose confidence in sales management.
Give reps the insight they crave with email tracking for Gmail and Outlook.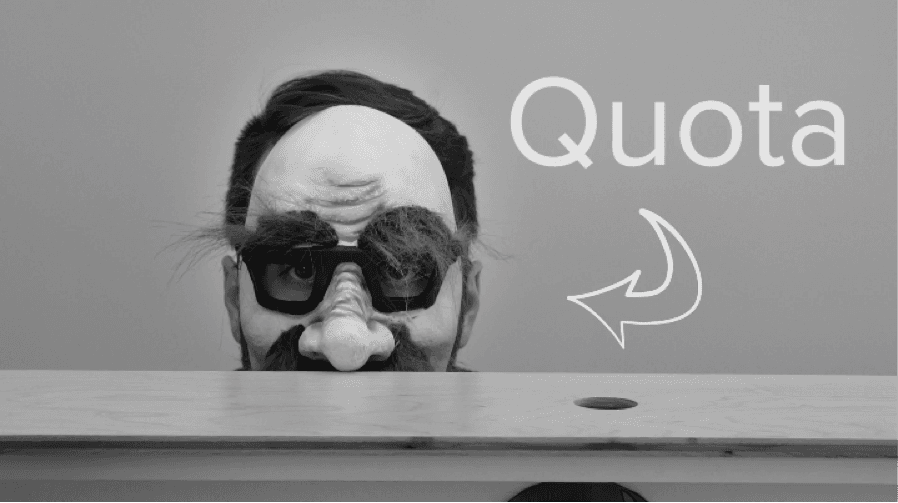 First, What Is a Sales Goal?
Here's a good definition of what sales leaders mean when they reference "sales goals":
(n.) A fixed amount of selling that a salesperson's manager (and executive team) expects him or her to meet over a given time frame. Goals for sales development reps (SDRs) are usually based on booked meetings; examples of sales goals for this group could be qualified demos, scheduled appointments, or booked meetings that come to fruition. For account executives and any other type of closer, the sales goal = closed deals. The unit of measurement for this type of sales goal might be monthly or annual recurring revenue; this is often the case for SaaS companies.
Always achieve your sales goals
Get all the tools you need to drive results
Meeting Your Sales Goals
Okay, now let's address an elephant in the room.
83.4% of SDRs fail to meet their quotas each month. 
That's at least four out of five sales reps not achieving their sales goals on a consistent basis. So why does it happen?
Too often, sales goals today are unattainable. They are set completely off-base, which tees reps up for failure and managers for disappointment. It is one thing to learn from failure, but another to be set up for it over and over again.

This isn't to say that managers need to trim back all of their numbers, nor does success require reps to increase their activities or adjust their strategies.
If you want to find the magic number of monthly leads and touches per lead for your reps to adopt, you need to do the math…or use a calculator.
The solution: This sales goals template helps you accurately forecast your sales goals in seconds. 
How does it work?
Sales leaders plug in four simple numbers they already have on-hand (see below), and our template churns out the important stuff. You'll find out the feasibility of your plan and identify any opportunities to increase sales goals and rep activities.

Your End Picture: Easier Manager Goal-Setting & More Reps Achieving Sales Goals
You'll identify whether your current touch plan works for the number of reps on your team and leads per day. If it doesn't, the planner suggests changes to your sales goals.
Your peers are saving hours 175 hours/week with this Salesforce integration.
Here's what you'll need to use the sales goals template:
Here's what you'll have immediate access to, once you add your info to the template:
The percentage of your team's capacity required to execute the plan as is
Number of touches per day your reps will be required to make when fully ramped. (also splits out calls vs. emails)
How many leads per day your reps can handle, based on your current touch plan (helpful to see, in case your team can handle more than is currently on their plate)
How many reps you need to execute your current touch pattern (helpful to see whether you're understaffed based on your plan)
Suggestions for other feasible touch patterns (different variations of calls vs. emails based on your team's bandwidth)
Run a repeatable sales process with Yesware
Track, analyze, and standardize what's working
Conclusion
Once you set your goals, it's a matter of identifying the sales skills that you should look for in new hires, asking the right questions in SDR interviews, and closely measuring your reps' activities and prospect engagement. When sales leaders do this effectively and provide reps with tools to save time and increase their own efficiency, teams meet their goals and even increase their targets. 
As is the circle of sales life. 
Get expert sales tips straight to your inbox to win more deals
Related Articles
Sales, deal management, and communication tips for your inbox