Why You Can't Forget Sales When Doing Customer Development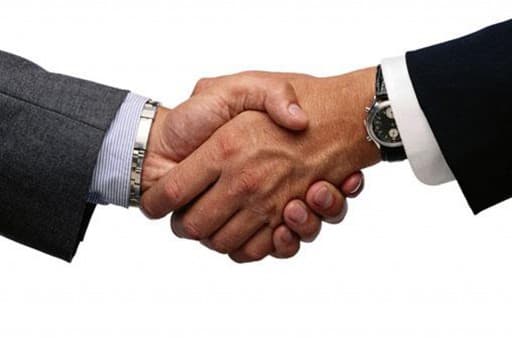 Yesterday I'm out at a prospect's site. I'm trying to get this awesome, perfect, ideal company to beta test Yesware with their huge metrics-driven sales teams. I've had one meeting with a sales manager who is completely enthusiastic about Yesware and the efficiency gains it can bring. The team is growing quickly, so he says Yesware is going to help them scale because it puts the company sales language right at the fingertips of the reps-in-training.
So far, so good. The next sales manager comes in. He's the one who downloaded Yesware over the weekend, who already set up three people on his team. He knows how the manager/template interface works and who's already looked at the reports. He starts peppering me with questions, ideas, requests for features. I'm loving it. He's smart. He's a very technical salesperson who programs on the side and used to be a Java developer. He's metrics driven and funny and engaged. I'm writing ideas down furiously.
Then he asks about pricing. I say, "We don't know yet, I'm still taking the pulse, but I'm thinking $40 per person per seat, and we'll give you a big discount for signing on for a year because you are going to help us with beta feedback, bug discovery, feature requests and press." He's says,"Hmmm. I'm going to try to get someone else around here to pay for this. But if I can't, $15 to $20 is pretty reasonable for where you guys are. We'd go higher when you've got more of the features we talked about today." [pause]
This is the moment, my Lean Startup/Customer Discovery friends, where you throw all that shit out the window and you CLOSE THE FRICKING DEAL!
[outbreath] I, however, was so jazzed by his enthusiasm, so pumped that the price points he was giving back justified our business model, and so busy taking notes and thinking of how to sneak in the features that he wanted, that I completely let the moment pass. As soon as he left the room, I realized my mistake. It was a hit-your-head-against-the-wall type moment. When I got back to the office, I sent him this note:
Subject: I really f*cked that up Hi ____ ,
Great to meet you this morning and thanks for your interest in Yesware. I realized as soon as you left the room that you were most likely ready to buy Yesware licenses for your team right then and there. I, however, was too f-ing busy thinking of features we could add that would make you psyched. Would you be willing to sign your team up to Yesware now? Call it $15/month/seat for a year. (That's $5 off for my dummy tax). We'll bill it Net 30 and include a money back guarantee for 30 days, so you wouldn't be cash out of hand for the next month. But having a closed contract from _____ would make my board meeting next week a whole hell of a lot more pleasant. And we'll prioritize your reply feature as well. Any chance of me clawing this back?
All the best,
Matthew
To his credit, my new friend wrote back a very kind note saying, in effect, "It happens. Don't worry about it. I'll let you know where we are at by the end of the week."
So here I am. It's Tuesday morning.
It all makes me think about the difference between Customer Development and Selling.
In Customer Development or Research or Building Relationships, you have to establish credibility, earn trust, appreciate the time and effort that others are giving to you, and you have to leave the communication better than you found it, even though you are taking with you a ton of value. In Selling, you have to do all that and you have to close the deal. I won't forget next time. I hope you don't either.
Get expert sales tips straight to your inbox to win more deals
Related Articles
Sales, deal management, and communication tips for your inbox