New Recipient View in Campaigns
[et_pb_section fb_built="1″ _builder_version="3.22″][et_pb_row _builder_version="3.25″ background_size="initial" background_position="top_left" background_repeat="repeat"][et_pb_column type="4_4″ _builder_version="3.25″ custom_padding="|||" custom_padding__hover="|||"][et_pb_text _builder_version="4.9.0″ hover_enabled="0″ sticky_enabled="0″]
Your reputation is everything. And personalized communication is the key to securing it.
That's why we've breathed even more personalization into the Campaigns experience with a new Recipient View.
Recipient View
The Recipient View allows you to drill-down by recipient to view the campaign from the recipient's perspective (i.e., what content/engagement they've already received and what's up next for them).
You can also personalize each touch for that specific recipient to keep things less spammy and more authentic.
You're not a robot and we refuse to let your emails feel robotic. We hope you take advantage of Recipient View to build real relationships with the right people even faster.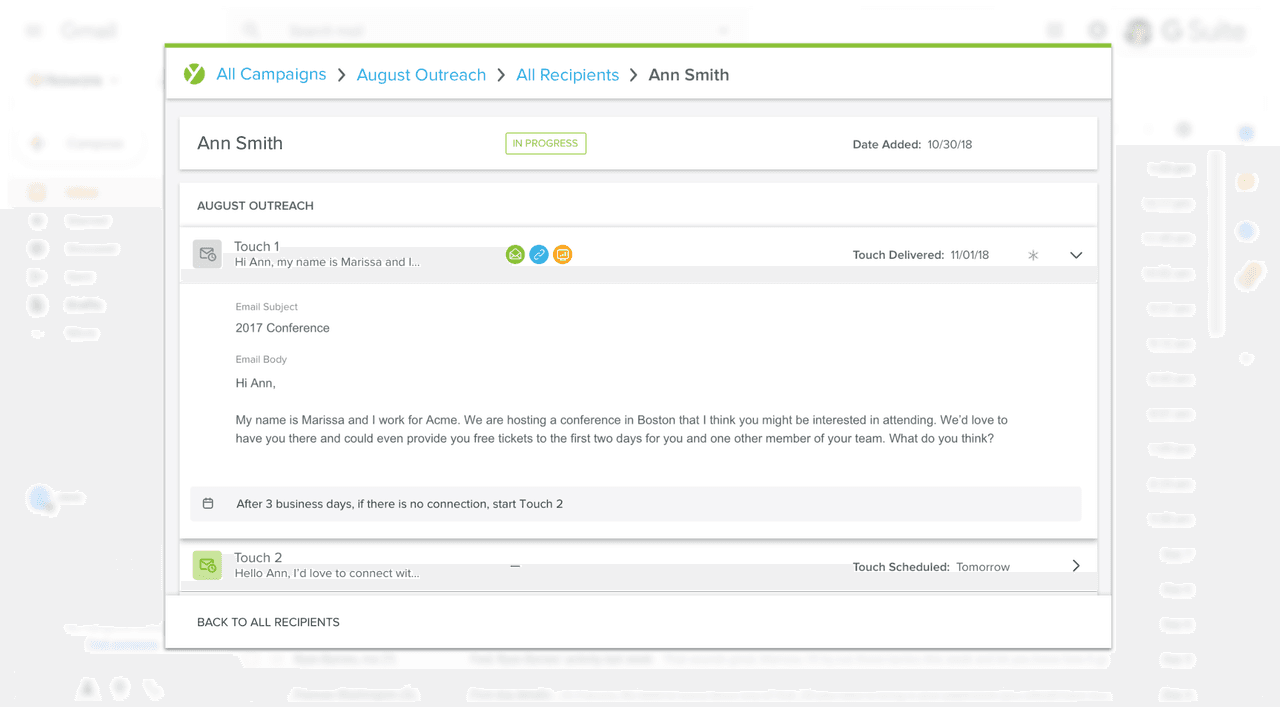 [/et_pb_text][/et_pb_column][/et_pb_row][/et_pb_section]
Get expert sales tips straight to your inbox to win more deals
Related Articles
Sales, deal management, and communication tips for your inbox