The Top 17 Sales Books Every Salesperson Should Read [Updated for 2022]
For sales professionals hoping to improve their sales performance in 2022, sales training books are a great place to start.
Unfortunately, the Amazon search results for "sales books" can be quite overwhelming. It's nearly impossible to know which literature will have the biggest impact on your sales metrics.
Not only are there dozens of "classics" to sift through — must-read sales books that were published long ago and continue to be recommended today — but there's also an increasing number of new and progressive literature that may also hold the secret to high performance. 
In this article, we rounded up the top 17 best sales books that every salesperson should read in 2022 to sell more effectively. The following list of books spans a variety of topics and has something of value for everyone from sales leaders to coaches to reps alike.
Top 17 Sales Books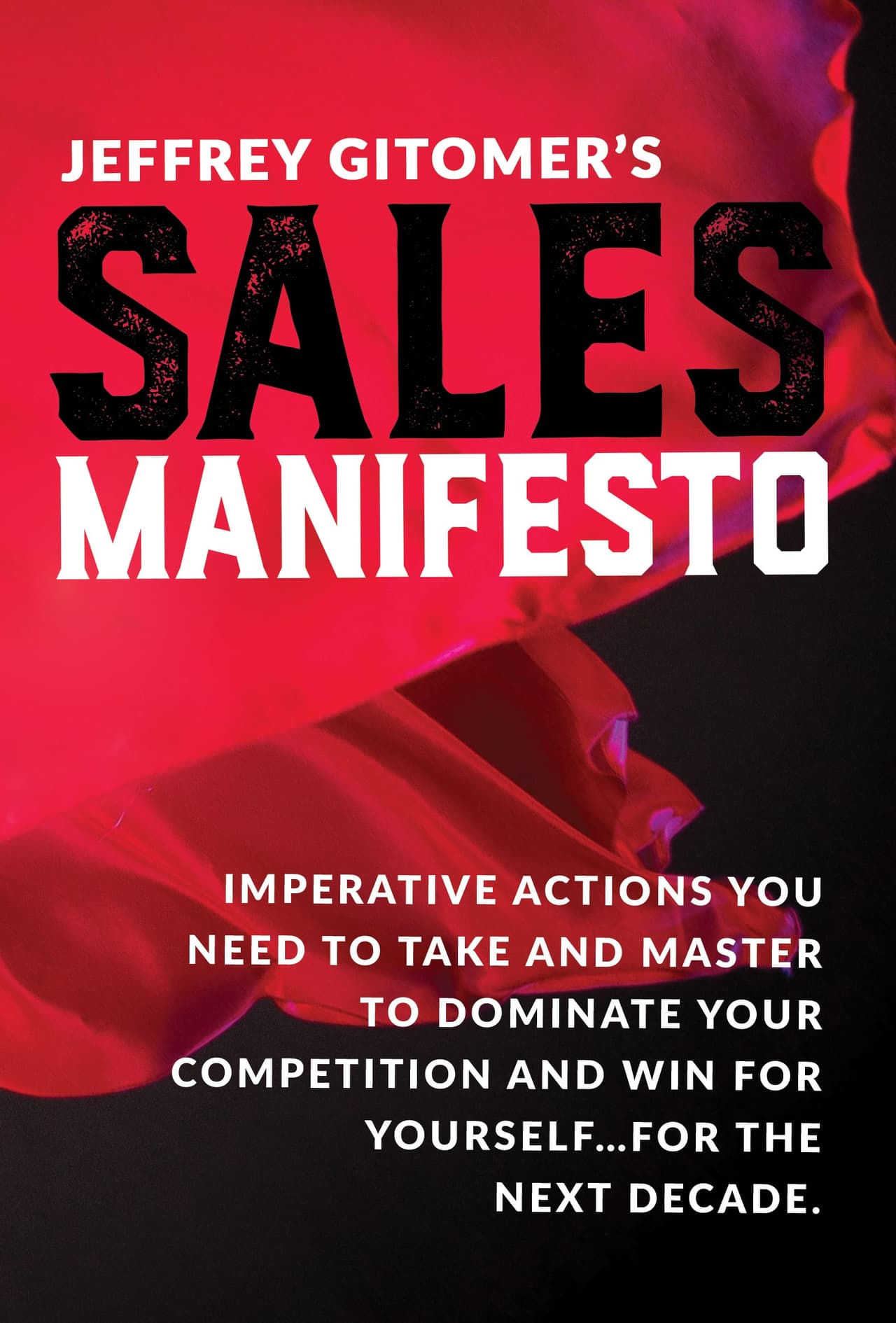 Jeffry Gitomer, sales expert and New York Times best-selling author of over 13 best-selling sales books including The Little Red Book of Selling, brings his latest research to 2019's Sales Manifesto.
Why Is It Important?
Sales Manifesto is all about building trust. This is huge for salespeople; research shows that 81% of buyers need to trust a brand before they buy from them. Gitomer's must-read sales book offers a playbook full of actionable, insightful strategies that sales reps can use to build authentic, value-based relationships with their leads and buyers.
Who Should Read It
This sales book is great for anyone on the sales team.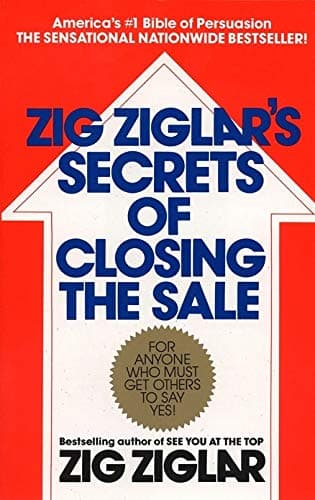 Zig Ziglar is another big name in sales literature, and many sales professionals have probably heard him mentioned at some point in their sales careers. Secrets of Closing the Sale is one of the classic sales books, and teaches its readers how to sell their ideas — and themselves — to be successful.
Why Is It Important?
This sales book includes over 100 successful real-world closings, as well as professional tips from America's top 100 salespeople. It teaches salespeople how to persuade buyers and earn new sales without being pushy. 
Who Should Read It
Anyone who wants more people to say "yes" to their pitch — highly applicable for sales professionals, but also entrepreneurs, teachers, ministers, doctors, and more.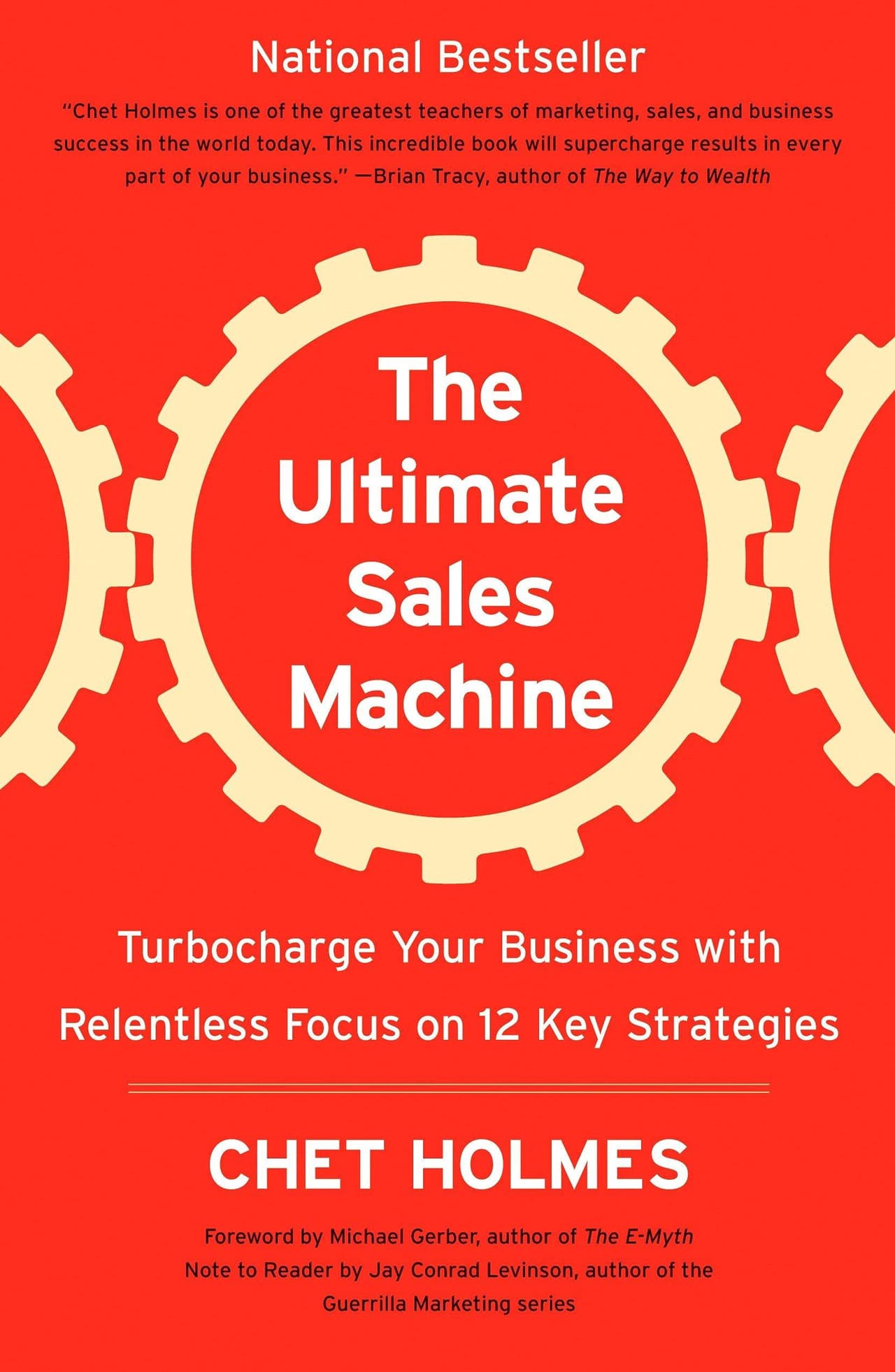 The Ultimate Sales Machine zeroes in on the top sales strategies that move the needle for successful salespeople. It couples those strategies with motivation and a plan for "relentless focus" on achieving them.
Why Is It Important?
Chet Holme's book cuts through the noise and "fluffy" sales advice. It focuses on the 12 most important skills that salespeople need to master to become excellent at what they do. 
Who Should Read It
All sales professionals would benefit from reading this sales book, but it can be especially useful for seasoned sales leaders who have been through a variety of other types of training already.
Lead your team to successTrack, analyze, and standardize what's working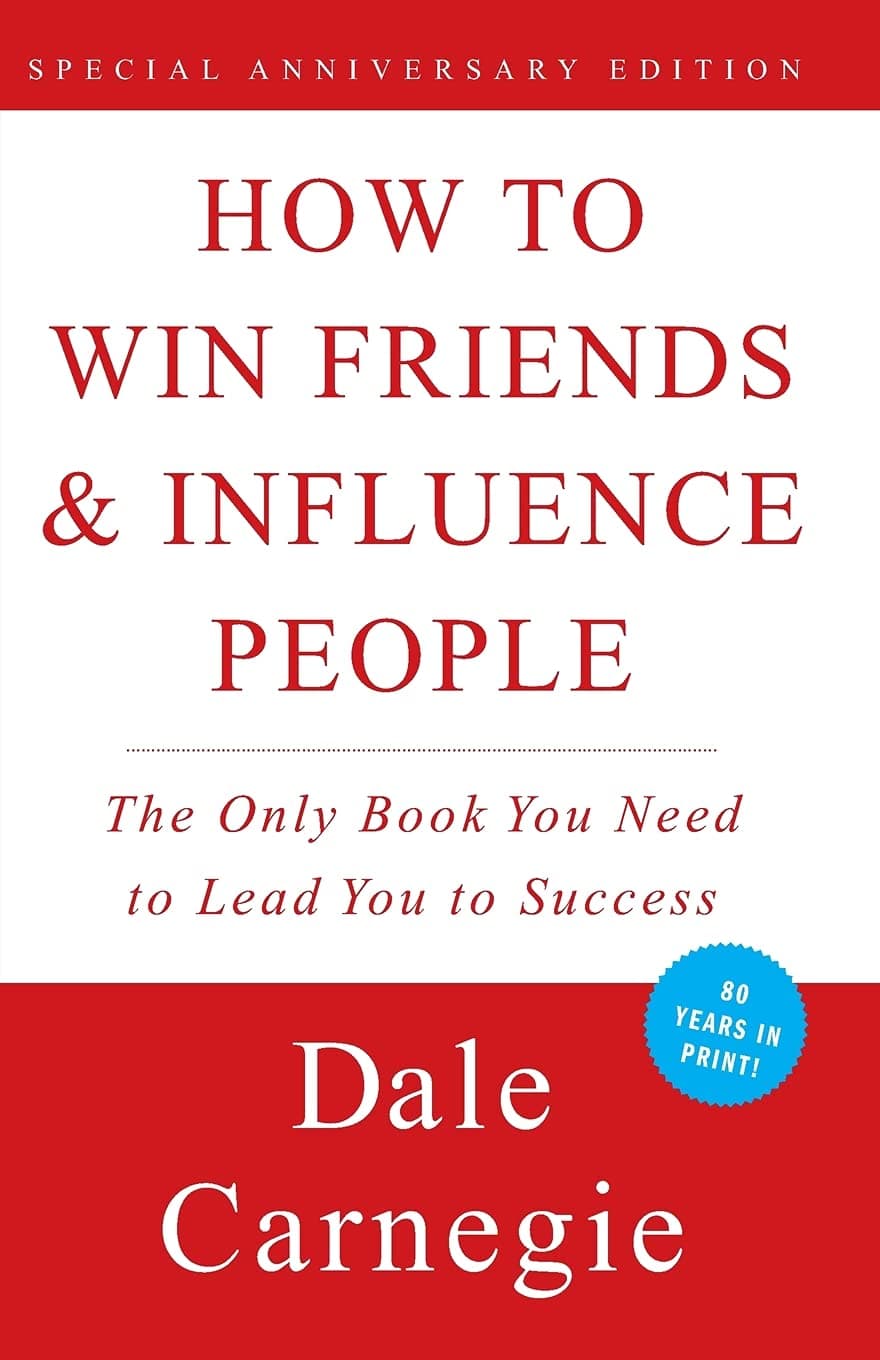 Although How to Win Friends and Influence People was published way back in 1998 — and isn't even written specifically for sales — it's still widely known as one of the best sales books of all time. With all-encompassing advice for any personal or professional circumstance, Carnegie's advice has helped countless people climb the ladder of success. 
Why Is It Important?
Chances are high that, at some point, you've seen an excerpt from this book floating around social media. That's because How to Win Friends and Influence People is widely well-known for empowering its readers to take any situation and make it work for them.
Who Should Read It
Sales reps, sales leaders, and all other sales professionals will walk away with both life lessons and actionable strategies from this book. Not only can the strategies help reps connect with buyers, they can also help managers connect with their teams in ways that are authentic, meaningful, and productive.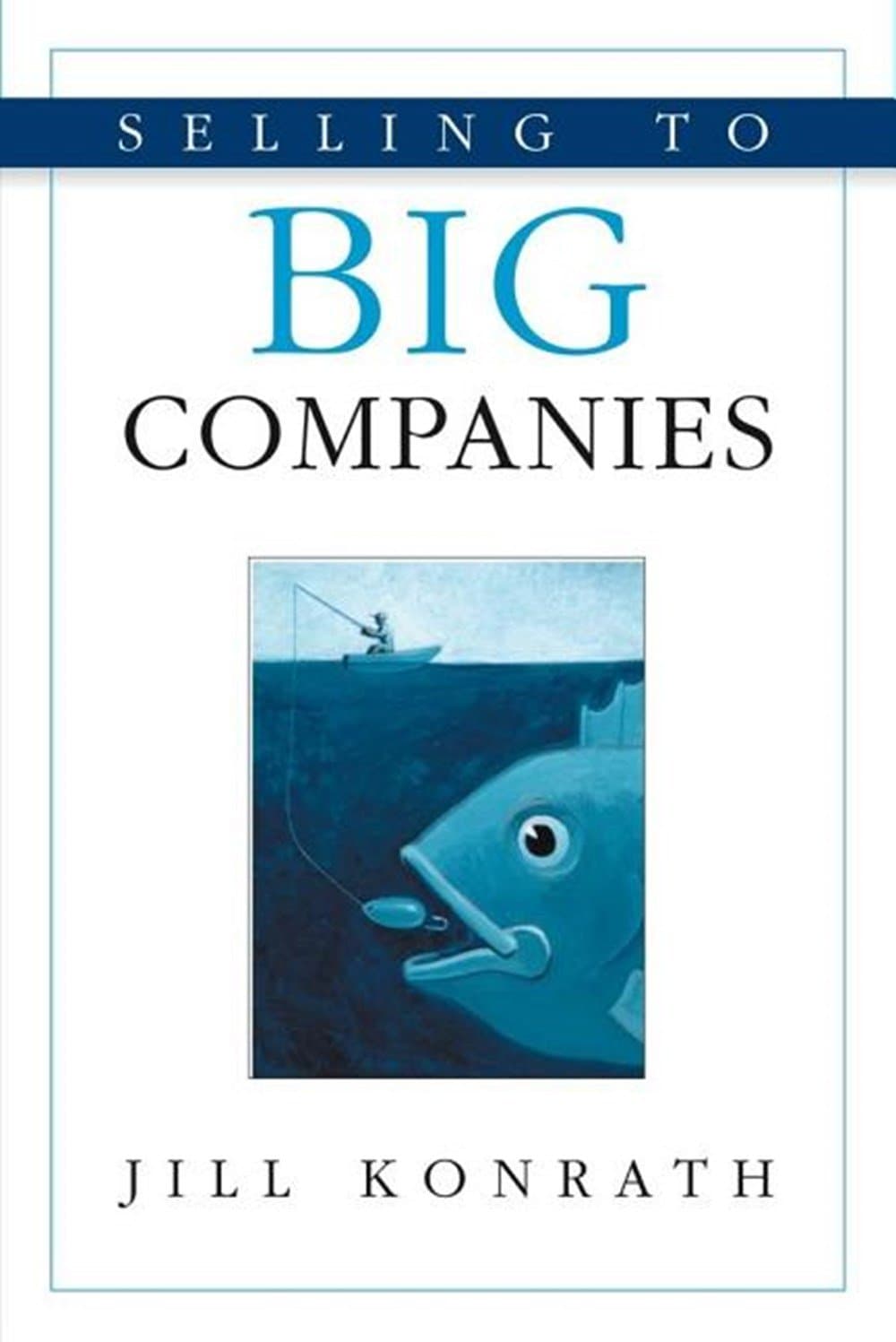 Jill Konrath is another big name in the sales world. Her book Selling to Big Companies helps sellers overcome the unique challenges that come with selling to larger businesses.
Why Is It Important?
The B2B sales cycle for enterprise clients carries a number of challenges that aren't always present in SMB B2B or B2C sales. Konrath's book teaches sellers how to target the accounts most likely to engage with your brand, create breakthrough value propositions for high-value sales, and overcome the obstacles inherent to selling to a business with multiple decision-makers and stakeholders.
Who Should Read It
Sales teams that sell to enterprise clients will benefit from learning more about Konrath's methodology and advice. It's particularly relevant for senior sales executives, whose tenure makes them more likely to handle high-stakes accounts.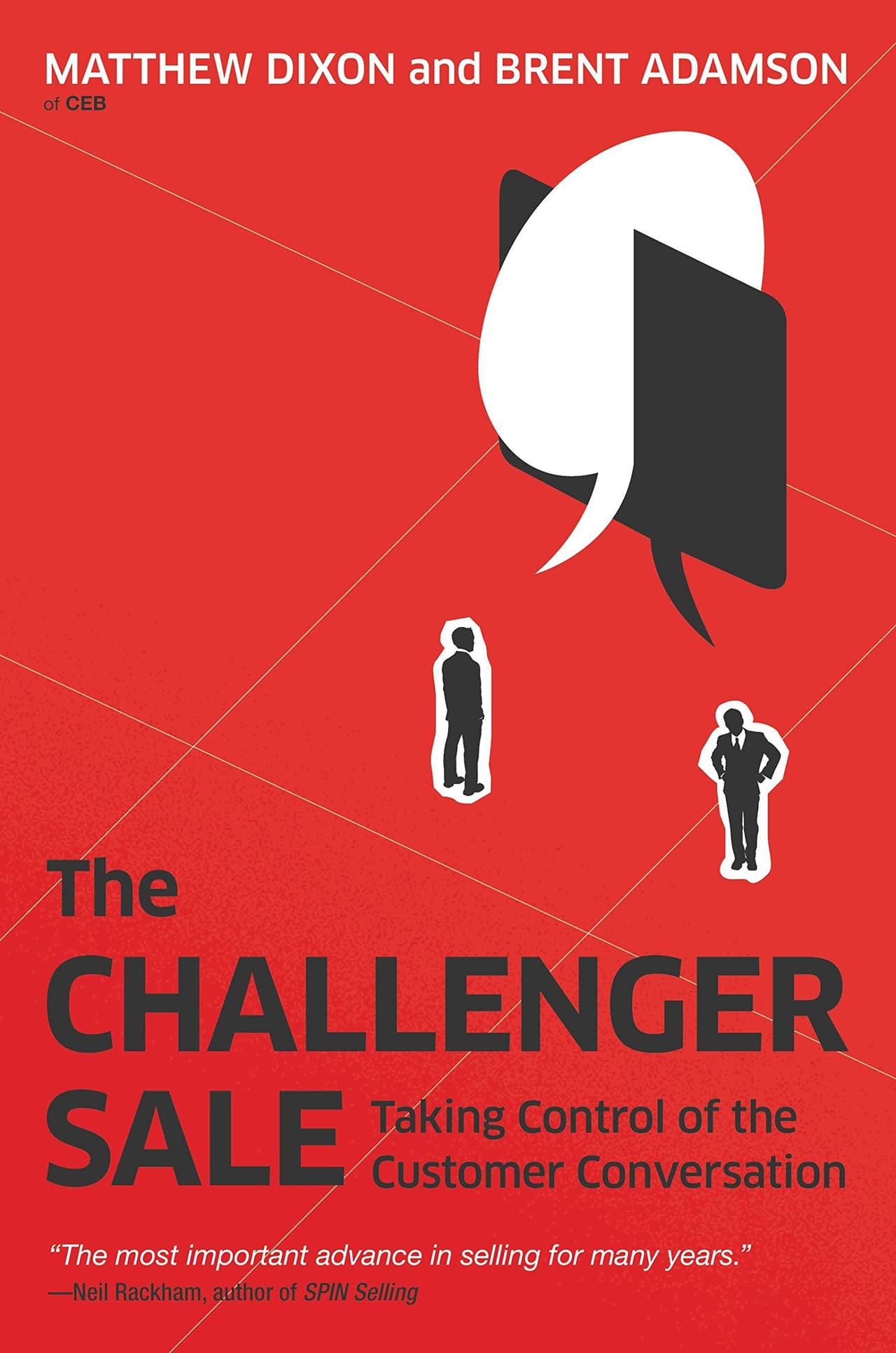 The Challenger Sale identifies five distinct types of salespeople and makes an argument for why "The Challenger" type is consistently the most successful. It also includes specific strategies for adopting a Challenger-like approach to sales.
Why Is It Important?
This sales book turns typical relationship-building on its head. The book asserts that, instead of using sales meetings to go through a monotonous list of features and benefits, sellers should focus on offering buyers unique insights, or strategies for saving money. This is how successful sellers position themselves as an asset and advisor to the buyer. 
Who Should Read It
The Challenger Sale is a great read for new and experienced salespeople or those who are looking to try new approaches to increase their sales success.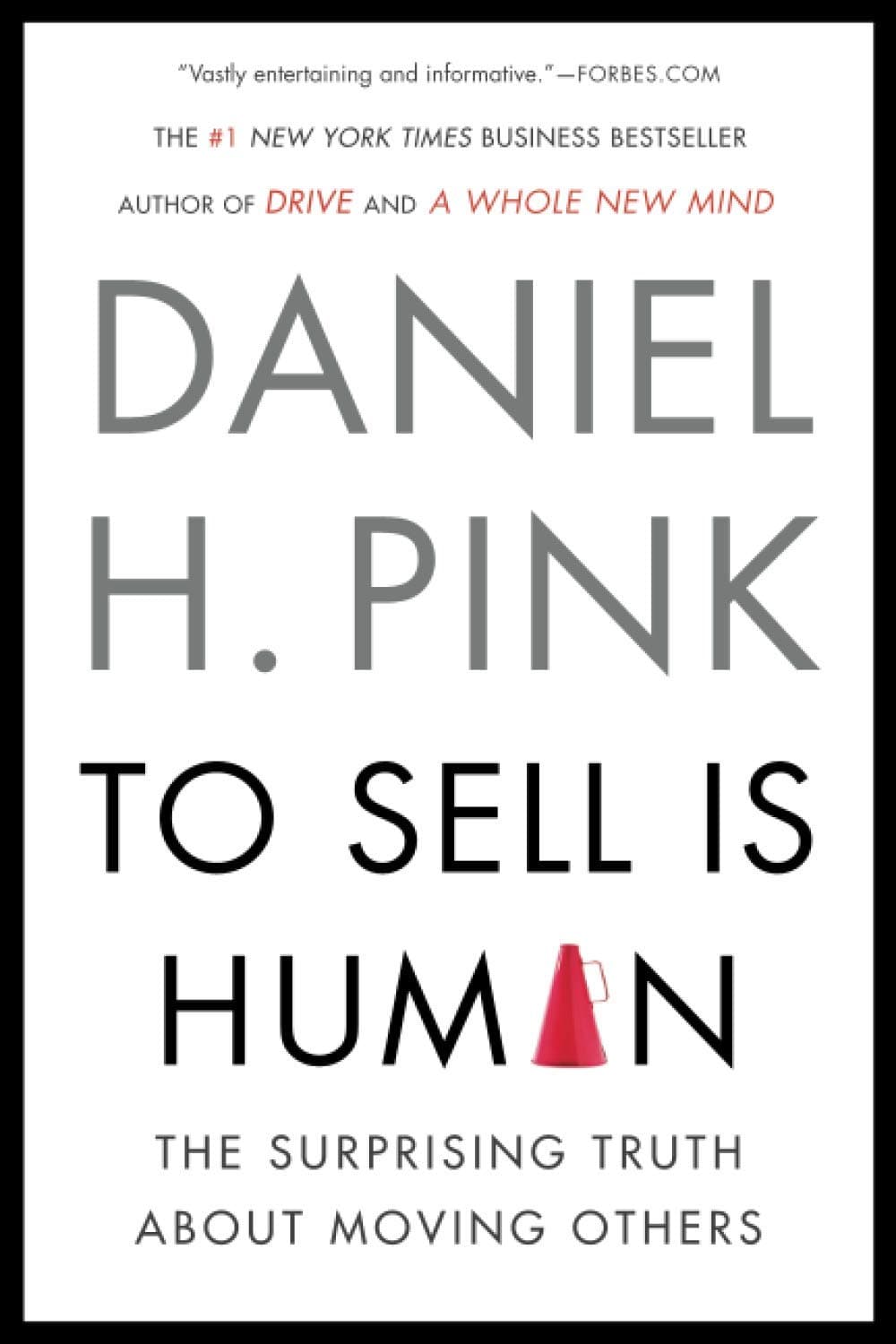 In Pink's book, he makes the argument that "sales" is everywhere, all around us. Even people who don't perform sales in a professional capacity still need "sales skills" to succeed in life. 
Why Is It Important?
With a step-by-step sales playbook and tons of real-world sales strategies, To Sell Is Human covers everything from the top three rules of understanding another's perspective to the five frames that can make your messaging crystal clear. It teaches readers that the key to successful sales is to serve people first, and sell to them second. 
Who Should Read It
To Sell Is Human is a fantastic read for all sales professionals, as well as non-sales professionals who want to improve the way they communicate and connect with others.
The Psychology of Selling is another time-tested favorite, and it promises to double or triple your sales no matter what market you serve. This book gives readers a series of ideas, methods, strategies, and sales techniques that sellers can use to make faster sales with less effort.
Why Is It Important?
According to Brian Tracy, more salespeople have become millionaires from applying his methodology than from following any other sales training method available to date. His book goes into detail about how to shift your perspective when giving a sales presentation. Hint: according to Tracy, presentations should never be treated as pitches.
Who Should Read It
This is a great book for any sales professional looking to establish a long and lucrative sales career. 
Solution Selling details a comprehensive sales and sales management process for teams that work with hard-to-sell products, or long or otherwise complex sales cycles.
Why Is It Important?
Bosworth goes against the grain in his book and outlines an unconventional approach for sales teams with bigger-than-average challenges. In these cases, Bosworth argues, conventional sales wisdom goes out the window and can even be a detriment to the overall success of the deal. Solution Selling flips the script and helps salespeople focus on business solutions, rather than selling products. 
Who Should Read It
Solution Selling is a great read for salespeople who work with hard-to-sell products or otherwise complicated sales cycles. Both new and experienced salespeople have found success using the strategies laid out in Solution Selling.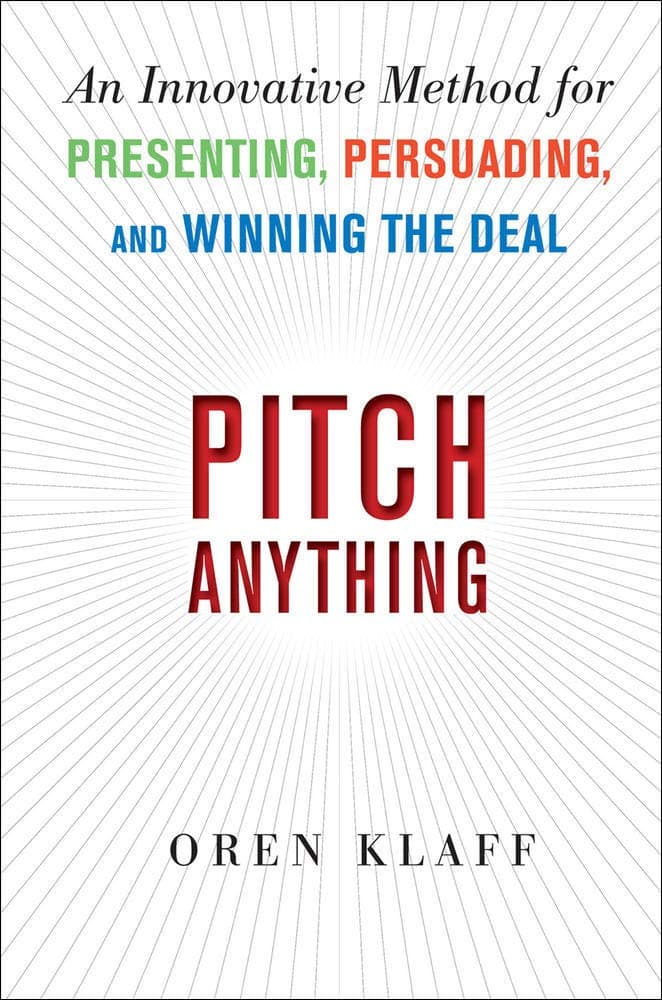 You could argue that Oren Klaff has mastered the sales pitch. In just about 13 years, Klaff has managed to pitch $400 million worth of products and ideas. He puts his perfect-pitch formula on paper in Pitch Anything. 
Why Is It Important?
This sales book is for more than just sales. It will transform the way you position all of your ideas so that they're heard, understood, and appreciated. Pitch Anything removes the guesswork around what goes into the perfect pitch and serves up a repeatable, scientific formula that will help you nail your pitch, every time. 
Who Should Read It
Everyone on your salesforce will benefit from Pitch Anything. It can help non-salespeople, too. In fact, many people have successfully negotiated a raise using the strategies from Klaff's book.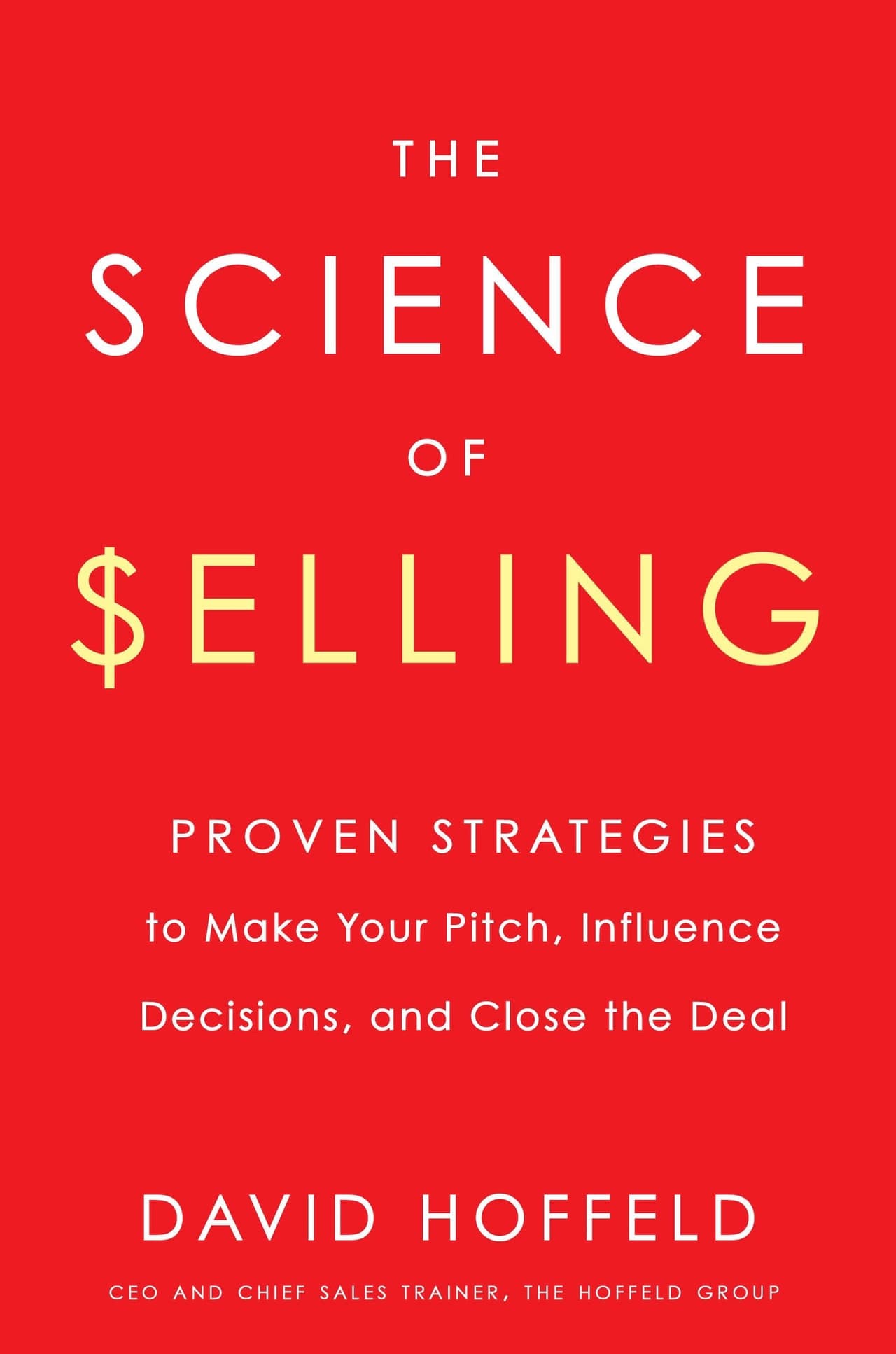 The Science of Selling explores deep research into social psychology, neuroscience, and behavioral economics. It teaches readers how to align the way they sell with the natural way the human brain naturally makes decisions about purchases. 
Why Is It Important?
The Science of Selling breaks down the buying process so that sellers can secure incremental approvals throughout the process. The act of saying "yes" or giving small commitments throughout the sales process (i.e., agreeing to complete a free two-day trial) makes a lead more likely to follow through and close the deal. This "micro-approval" strategy is just one of many that readers will learn in The Science of Selling. 
Who Should Read It
Hoffeld's book is a great resource for any seller or sales leader who wants to stay competitive in today's world of sales. It's particularly great for those who want to stick with data-driven strategies. The Science of Selling is one of the biggest collections of evidence-based practices for successful sales.
Data that helps you sell smarterDaily activity, engagement data, and outcomes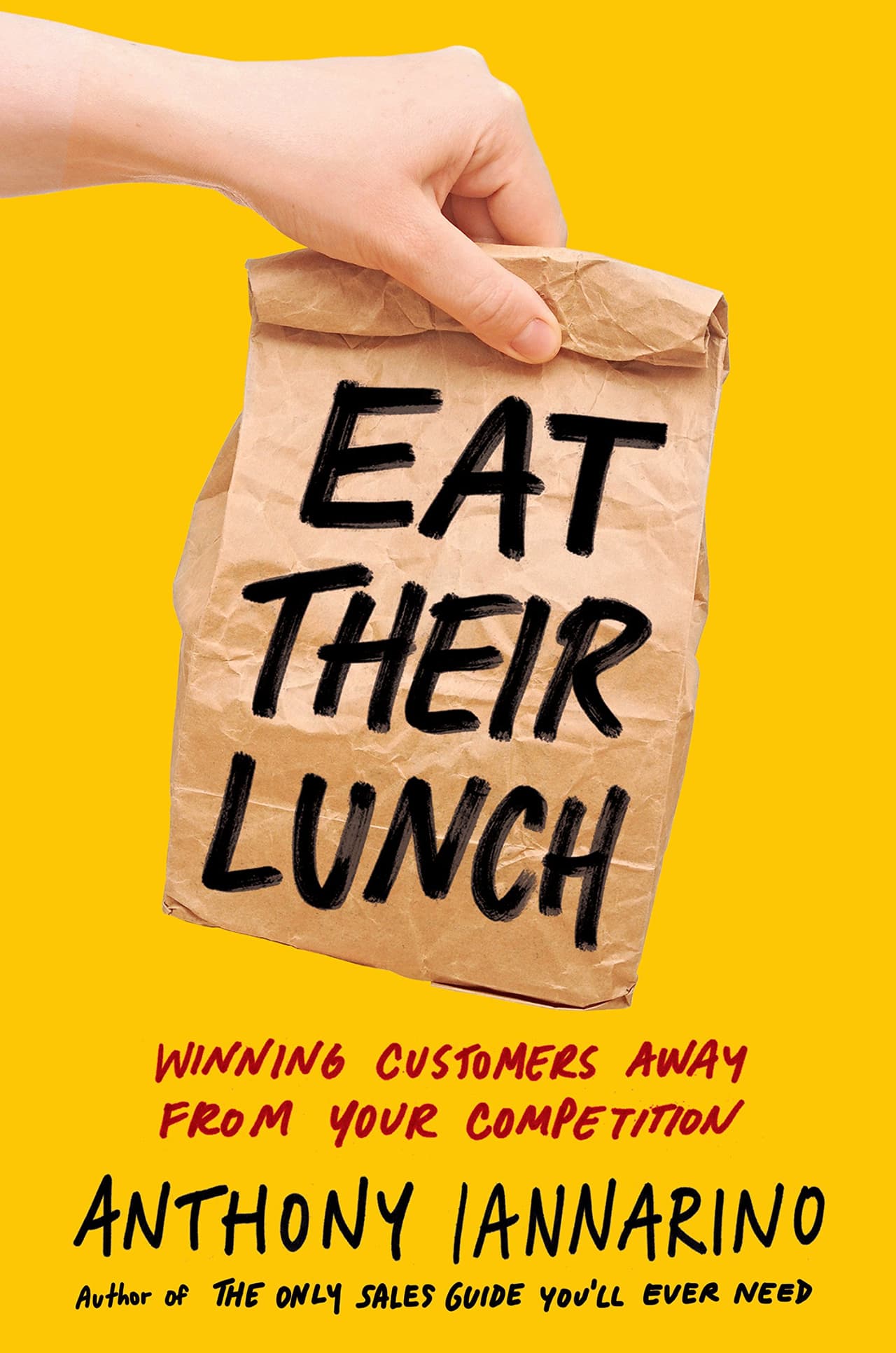 Eat Their Lunch earns a spot on our list for being the first to write on its subject matter. The step-by-step system on how to win over new customers who are already buying from your competitors. 
Why Is It Important?
The first sales book of its kind, Eat Their Lunch gives sales leaders and reps a roadmap for regularly executing competitive displacements. Taking market share from your competitors will quickly allow sales leaders to take their sales development to the next level. 
Who Should Read It
This is another book that's great for sales organizations that prioritize beating out their competition. It's geared more toward sales leaders and managers than reps, but includes takeaways for professionals in all stages of the process.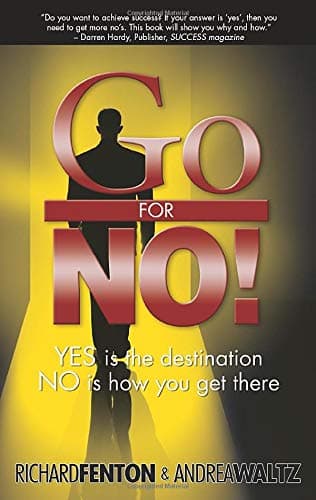 The only fiction book that made our list, Go for No! is all about turning failure into success. It's a short and easy read with a clear takeaway.
Why Is It Important?
The best salespeople are the ones who know how to turn challenges and mistakes into opportunities for growth. Go for No! illustrates that concept through a short fiction story about a character who briefly sees into the future. 
Who Should Read It
This book is great for everyone on your sales team. Although it isn't necessarily sales-specific, the lessons in the story are relevant to the profession and will help your team rethink the way they handle failure.
The first edition of SPIN Selling was published in 1988 — talk about a classic! The fact that this book is still being referenced over 30 years after its original publishing date should say a lot about its validity in the profession!
Why Is It Important?
SPIN Selling is the result of a massive 12-year, $1 million research effort into effective sales performance. Inside the book, readers will learn everything there is to know about the highly effective SPIN strategy — Situation, Problem, Implication, Need Payoff.
Who Should Read It
SPIN Selling can help anyone involved in selling or managing a sales force, but especially those that work with high-value products.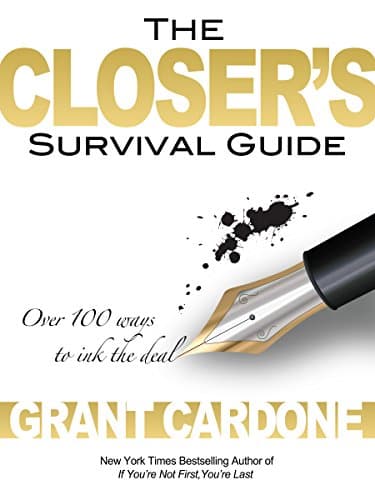 Just like the cover notes, The Closer's Survival Guide details 100+ actionable strategies, scripts, and conversation templates for closing a sale.
Why Is It Important?
Nothing is more frustrating than losing a shoe-in deal because you couldn't close it at the end. 
Who Should Read It
Cardone's book is great for account executives and reps who are responsible for overcoming objections, negotiating terms, and closing deals.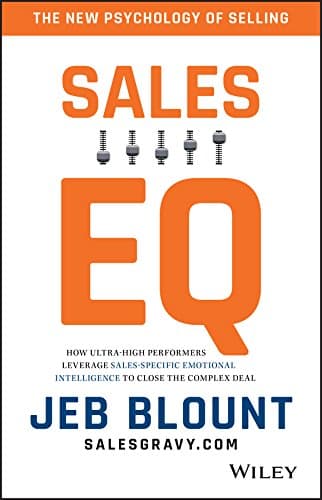 Jeb Blount's book is all about emotional intelligence in sales. According to Blount, the top 1% of salespeople across the industry have one thing in common: an impressive emotional quotient (EQ).
Why Is It Important?
The sales profession is changing at breakneck speed. With buyers having access to more information than ever, and technology disrupting the sales process at every stage, there's only one thing left that gives some sellers the competitive advantage: a well-developed EQ.
Who Should Read It
Sales EQ is a compelling read for any sales rep that wants a cutting-edge, research-based approach to authentic relationships in a digital age. It's a great follow-up for anyone who's already read The Challenger Sale or SPIN Selling.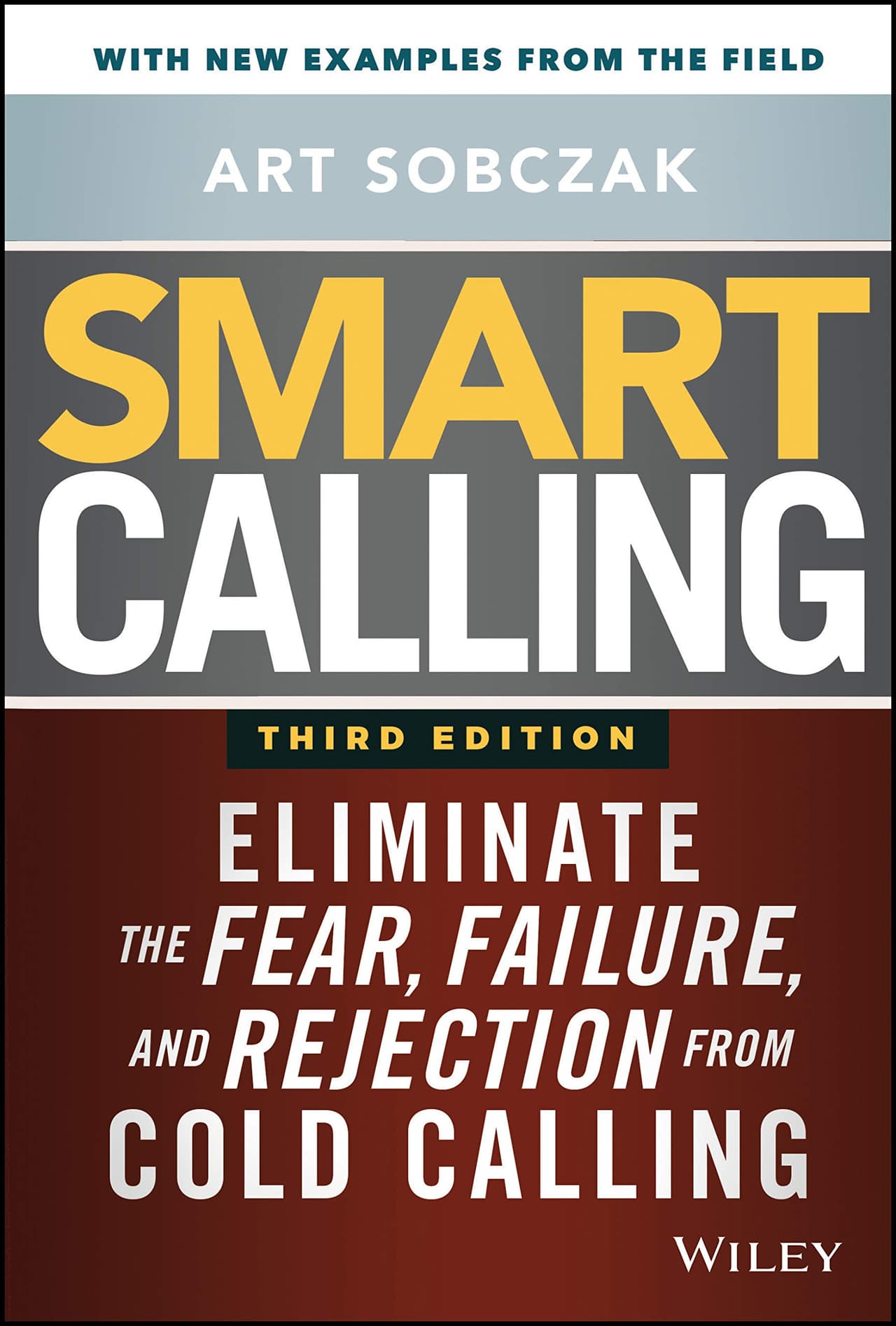 Art Sobczak is a well-known sales professional and author. He specializes in phone-based sales and his book, Smart Calling, is a collection of his best techniques and approaches for mastering the art of cold calling.
Why Is It Important?
Cold calling gets a bad reputation for being awkward and difficult, but Sobczak's out to change that with Smart Calling. The book has gone through several iterations over decades of research and experience, and its latest edition includes multiple case studies and hands-on tips from the world's most successful phone-based salespeople.  
Who Should Read It
Smart Calling is a must-read for anyone who has a lot of cold calling or phone-based sales conversations in their day-to-day job.
Get expert sales tips straight to your inbox to win more deals
Related Articles
Sales, deal management, and communication tips for your inbox