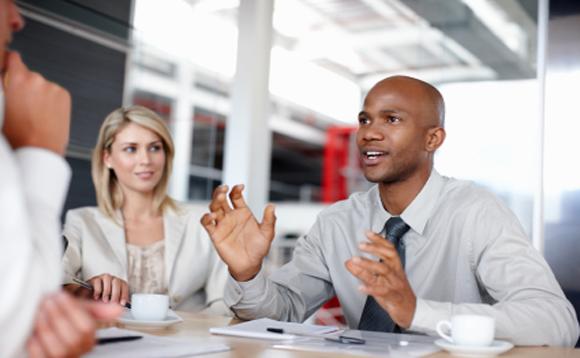 Ask most salespeople why they don't use their Customer Relationship Management (CRM) System and they're likely to say that it's too clunky, they don't have the time, and they don't see the value in it. But those of us who use a CRM—especially a social CRM like Batchbook, which helps us listen to what our community is saying and collaborate with our team to provide better service—know that it can help us increase productivity by 32%.
Social Selling Is Here
Business is quickly moving to a social selling model. And fueling the social revolution in sales is a trust revolution. The traditional sales funnel has undergone a transformation. Instead of dealing in information asymmetry, where the salesperson had the upper hand and it was up to him to educate his consumer, it is now the educated consumer (thanks to the Internet and social networks) who often can educate the sales rep. She comes to him with her mind mostly made up, needing that final bit of information—or reassurance—before signing on the dotted line.
More Data Than Ever
The next phase of the sales process is the data collection, and at any given sales cycle, a lot of data is generated. It seems that these days everyone is enamored with the concept of Big Data. But as much as CMOs and Sales VPs embrace the numbers and qualitative entries, the question remains: What now? How do you turn all this stuff in the customer database into actionable knowledge?
Yesware CEO Matthew Bellows is fond of talking about the human evolution of sales. Instead of being overwhelmed by data, salespeople should go back to basics and remember that they're human. Technology has led to a wonderful change in our behavior: Salespeople who are truly passionate about their craft can actually become better at it thanks to tools like Yesware and Batchbook.
Instead of worrying about noting every detail of the customer transaction into different fields of their CRM, they can just type out a regular email to their prospect or contact. Yesware and Batchbook take care of recording the important data from the body of your message to the CRM. By removing the burden of data entry, sales staffs can focus on one-to-one interactions. They can drop the monotonous exchanges that teams sometimes fall victim to when looking at an empty CRM sheet. "The only time a robot sells is online. Don't be a robot," Matthew says when he talks about salespeople.
Organize Data Around Human Touch
We're all looking to save time and money and to expand—all while doing more with less. Getting our sales staffs on board with our CRM strategy is key, especially since a recent study by Nucleus Research found that 80% of companies are not reaping the true rewards of their CRM.
So how do we get the whole team using CRM? Start by making sure your company has a clear plan around integration, extension and collaboration. There's no doubt that incorporating a social solution, especially a social CRM, is essential to success. A recent study of 1,709 CEOs conducted by IBM noted that they think social is the most important way to connect with their customers. Approximately 70% of all companies now use social to interact either with their customers or vendors. McKinsey & Co. pegs the social sector at adding $1.3 trillion to the global economy, and it is growing at a rate of 47% year-over-year according to IDC.
This all points to how important maintaining that human touch truly is. Even though we all flock to our computers to get support, to share a customer success story and to vent, what we're really seeking is to connect with that person at the other end. By learning how to harness the data you collect from your sales tools and plug-ins, you can make a deeper connection with your customer. One that will lead to a longer-lasting relationship, and that's what we're ultimately after. Not just the deal, but the relationship. Because business deals aren't done between companies. They're done between people.
This post originally appeared on the Batchook blog. To learn more about Yesware's integration with Batchbook, click here.