How to Become a Business Development Manager Known for Breaking Into Any Account
A business development manager (BDM) is an upper-level sales rep with a specific set of responsibilities.
The business development manager is responsible for helping grow businesses by finding and researching new leads, establishing relationships with best-fit potential clients, and coordinating appointments between the leads and salespeople.
The BDM is also responsible for maintaining customer success with existing clients, exploring ways to grow those accounts, and identifying untapped sources of new business. 
Although not every team will be ready to hire for this role — startups, for example, may not yet have it in the budget — the business development manager can be a valuable asset to your sales team. In this article, we'll go over everything you need to know about the role, including what they do, what skills they need, and how to become one. 
Here's what we'll cover: 
What Does a Business Development Manager Do?
A business development manager works primarily at the top and bottom of the pipeline.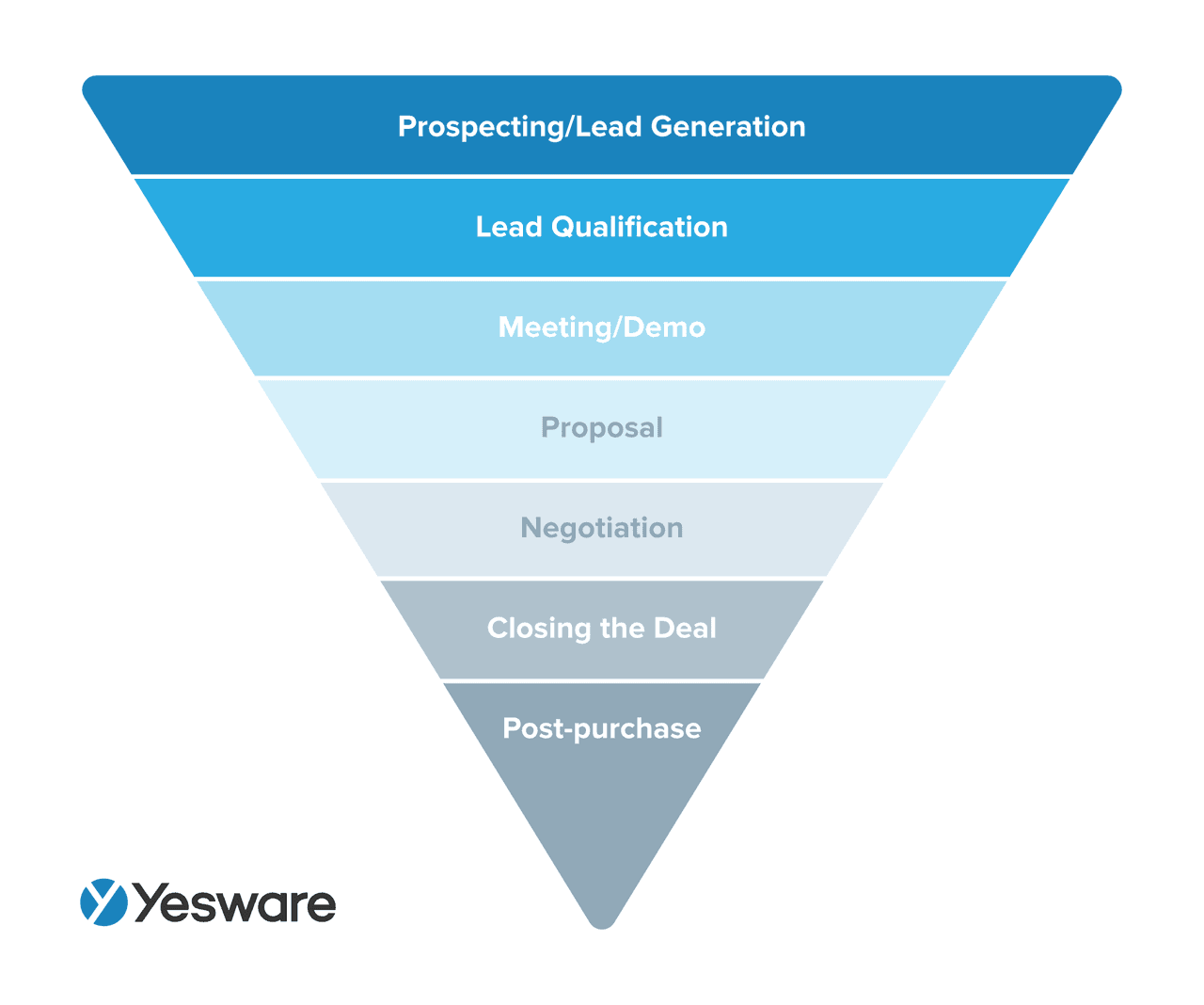 The business development manager's responsibilities include a focus on prospecting and high-quality lead generation, lining up meetings and demos for salespeople, and nurturing existing accounts to create long-term, expandable value.
Prospecting made easyAutomated campaigns with email, calls, and social touches
The business development manager — or, in some cases, a full business development team — researches prospective target accounts. They pursue best-fit leads and nurture them until they're ready to meet with a sales professional. 
The person in the business development manager role is also responsible for researching and creating new opportunities within new markets. This may mean your company has developed a new product, but it can also refer to the research and acquisition of new clients within the same market. 
BDMs are key players in strategic planning and create long-term value for their companies. They need to have a thorough understanding of the target market, including industry, company and project specifics, internal contacts and decision-makers, and the sales techniques and strategies most likely to resonate with each of them. 
They also need to have their finger on the pulse of the competition, providing sales managers and reps with up-to-date competitive analysis and current company positioning. 
BDMs also nurture relationships with current clients, ensuring that they remain happy and finding ways to increase the company's customer lifetime value. 
In sum, the BDM is responsible for creating and implementing the sales and marketing strategies behind a business's expansion plans. The companies who will reap the most benefit from hiring a BDM are those who want to boost their profits, expand their markets, or create long-term, loyal customers from new contracts.
How Do You Become a Business Development Manager?
The business development role is not an entry-level one. It requires education, experience, and a specific set of skills.
If you're considering pursuing a business development manager role, the following steps should serve as a rough guide on what to expect in this career path. 
1. Consider Your Career Goals
Becoming a business development manager is a great career move for sales professionals who want to reach a senior management position someday or for those who want to start their own business eventually.
2. Solidify Your Education
Being hired for a business development manager job requires at least a bachelor's degree. Depending on the industry, some companies may also prefer that candidates hold a master's degree. 
3. Find a Mentor
There is nothing that will propel you toward a business development job like help from a mentor who's been there before. As soon as you can, find a business development manager who's willing to coach you into the role. 
4. Develop Technical Skills
You'll need to determine the field or industry in which you'd ultimately like to end up and start developing the relevant technical skills. The role also requires some universal technical skills that are independent of market or industry, like CRM management and pipeline reporting. We'll go deeper into BDM skills in the next section. 
5. Hone Your Soft Skills 
Future business development managers also need to take careful stock of their strengths and areas of growth when it comes to their soft skills. For example, they need to be skilled customer service representatives. This particular soft skill requires relationship-building of a different nature than that required in prospecting. Be sure to think carefully about what will be expected of you in the role, and practice accordingly.
In general, business development managers should pay careful attention to their leadership skills. This job title is high up the organization chart, and requires the mindset of a leader. 
6. Experience and Time
Most hiring managers look for at least five years of experience with a proven track record of success when looking to hire a BDM. 
As you're working to climb the ladder, try to behave like a BDM (just make sure you're still fulfilling the responsibilities of your actual role). A big part of being a BDM is being a go-getter, so taking initiative in your current role will go a long way on your resume and in interviews for the BDM role. 
What Skills Do You Need to Be a Business Development Manager?
Business development managers need to refine a specific set of skills to help them be successful at their job.
Following is a list of the most important skills for a successful BDM; look for opportunities to develop these skills as you earn the necessary experience. 
Organizational Skills
Business development managers usually manage many moving pieces all at once. They work with prospects at various stages of the funnel, existing customers and the customer success team, and also proactively seek out new markets and new business opportunities. 
The nature of their job means they have a lot on their plates at all times. BDMs need to have well-developed organizational skills to keep on top of it all.
Work smarter and fasterAutomate outreach, eliminate data entry, skip the back-and-forth when scheduling meetings
Prioritization and Goal-Setting
Along those same lines, BDMs need to be skilled at prioritizing which activities need to happen and when. They should be very familiar with the overarching goals and sales goals of the business, and work to manage the pipeline effectively to meet goals.
Software
Business development managers will be expected to be highly proficient in a number of technology tools, including Microsoft Word, Microsoft Powerpoint, any CRM software used by the company, and statistical analysis or sales dashboard software the company uses. 
Communication Skills
BDMs need to have impeccable written and oral communication skills, both for outreach purposes and also in the context of sales presentations. Although they usually work with prospects closer to the top of the funnel, and customers closer to the bottom, it's not uncommon for BDMs to also give demos and sales presentations to prospective customers. 
Technical Skills Applicable to Product/Market/Industry
There may be technical skills involved in the particular product, market, or industry in which you work, or the market to which you sell. The business development manager's job description demands that BDMs quickly become well-versed in any technical knowledge required to sell products, generate new business, or keep customers satisfied.
Sales Strategy
In addition to their day-to-day selling activities, BDMs also need to be able to step back and see the bigger picture. They play an instrumental role in developing, executing, and optimizing marketing and sales strategies and meeting the goals laid out in the business plan.
Negotiation
Business development managers need to be skilled negotiators. Much like the case with sales presentations, it's also not uncommon for business development managers to find themselves negotiating the terms of a deal with people with decision-making power.  
Relationship Management
BDMs also need to be skilled and intuitive about how to nurture and sustain sales relationships. They need to have strong interpersonal skills that resonate with buyers and encourage brand loyalty. 
Research
Because so much of the BDM role consists of finding new prospective customers and markets to target, those in the role need to be efficient researchers. They need to be able to use the tools at their disposal to uncover the most important and up-to-date information to qualify or nurture a prospect efficiently.
Project Management
As sales strategists, BDMs also wear the hat of project manager. They need to take a birds-eye view of an organization and its goals and develop a plan to help them succeed. BDMs should be skilled in all things involved in project management, including budget management and effective delegation. 
Analytical Thinking
Business development managers need to be able to glean information and actionable insights from data-heavy sales reports. They can use these insights to help them optimize the sales strategy and prioritize the most important sales activities.  
Tips for Business Development Managers
Always Sell the Business and Not the Product
Because one of the primary responsibilities of the BDM is to grow more profit from the existing customer base, they need to know how to sell the business and not the product. Products come and go, but customers stay loyal and give their money to brands.
Encourage Self-Improvement
The BDM is always working to improve. Establish a baseline of goals for marketing, accounting, sales, or management growth.
Learn How to Add Value
Business development managers need to learn how to add value in all of their interactions. This is nuanced, but important. The more a BDM can add value to existing customer accounts, the more likely those accounts will be to stay loyal to your brand (and perhaps even be open to a cross-sell or upsell). The goal is to create long-lasting partnerships that are mutually profitable.
How Much Do Business Development Managers Earn?
The average business development manager salary is just over $121,000. This figure represents the base salary; the average total compensation for the role, including bonuses, healthcare, and retirement, is nearly $133,000.
This is a lucrative position, but with it comes a lot of responsibility.
Yesware can help BDMs manage the fast-paced environment and myriad expectations that come with the role. 
How Yesware Empowers BDMs
Our email templates save time and effort — BDMs can save what works and use it again and again for prospecting and client check-ins. 
Our multi-channel campaigns make balancing multiple target accounts easy. Choose from a variety of touch types such as automated emails, phone call reminders, and Linkedin InMails. Then set custom times and cadence for each touch.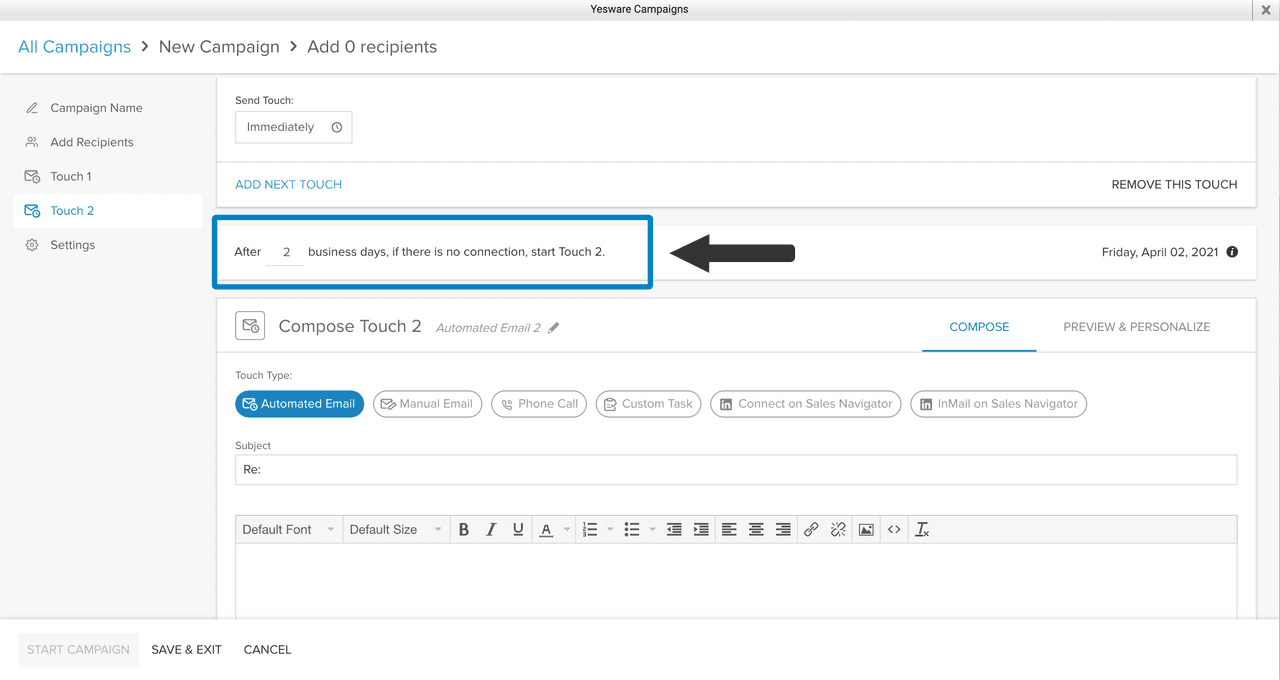 BDMs can design outreach campaigns that resonate best with each type of buyer and each stage of the funnel.
Our reporting & analytics features can give BDMs a detailed look at what messaging and content is working and what's not to make necessary strategy adjustments.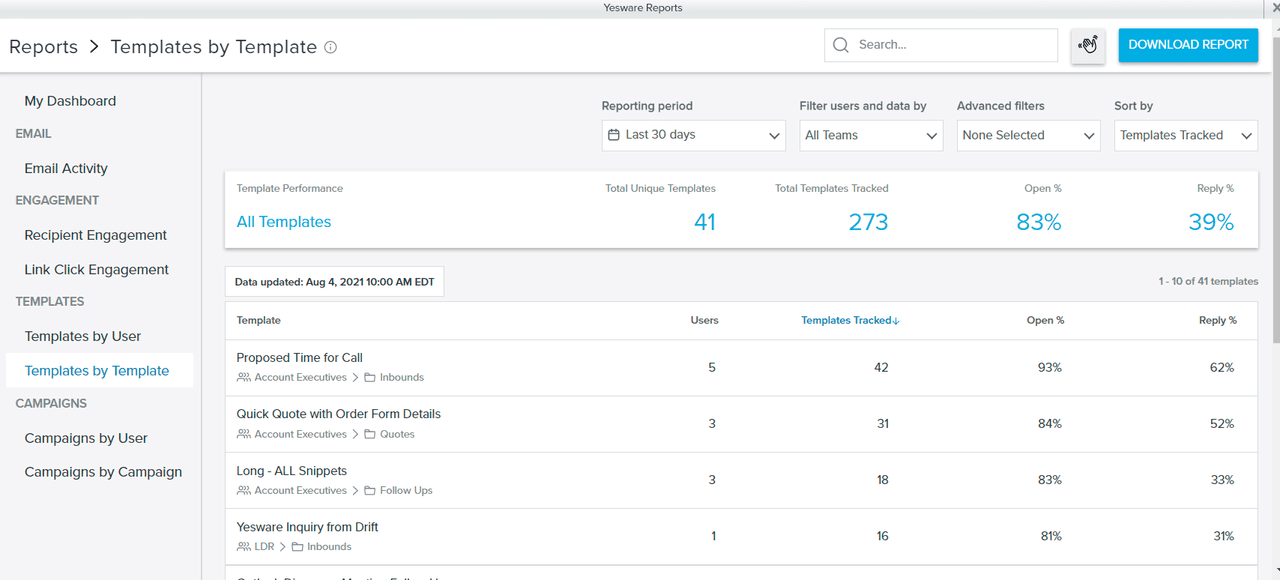 Becoming a BDM is a worthy sales career goal and one that will help you develop useful skills for a number of high-level sales positions. Spend time developing the skills and experience necessary, and you'll be rewarded with a challenging, exciting, and profitable career.
Get expert sales tips straight to your inbox to win more deals
Related Articles
Sales, deal management, and communication tips for your inbox