Hiring for a Sales Development Representative (SDR) Role
The sales development representative (SDR) holds an important role in the sales process. They are responsible for creating a robust and predictable stream of leads at the top of the sales funnel.
Although sales development representatives sometimes have the reputation of being "entry-level," or requiring only the bare minimum of sales talent, they're actually very influential in how successfully the sales pipeline operates.
In this article, we'll discuss everything you need to know about sales development reps — what they're responsible for, when to onboard one, and how to find the right person for the role.
Here's what we'll cover:
What Is a Sales Development Representative (SDR)?
A sales development rep (SDR) is a sales representative whose responsibilities live at the top of the sales funnel.
The SDR role is responsible for
outreach
prospecting 
lead qualification
Once the SDR completes their responsibilities, their counterpart — sometimes called the Account Executive — receives leads from the SDR and works to close deals.
The SDR's number one goal is to connect with as many leads as possible, qualify them to determine whether or not they're good fits for your product, and set up meetings with reps who specialize in closing deals.
Lead your team to successTrack, analyze, and standardize what's working
Sales Development Representative Responsibilities
Although their duties almost never fall outside of the top half of the sales funnel, the SDR role holds a surprising number of important responsibilities. Outbound prospecting can be quite a challenging task!
After all, without the SDRs' contribution, the "higher up" reps responsible for closing deals would be forced to navigate a pool of unqualified, unpredictable, and unprepared leads. SDRs help sales teams maximize their resources and close deals efficiently.
Let's take a look at some of the common activities and responsibilities handled by SDRs.
Research 
SDRs are responsible for undertaking large amounts of research on both a macro and micro level. They should be very familiar with the company's ICP and buyer personas for each decision-maker.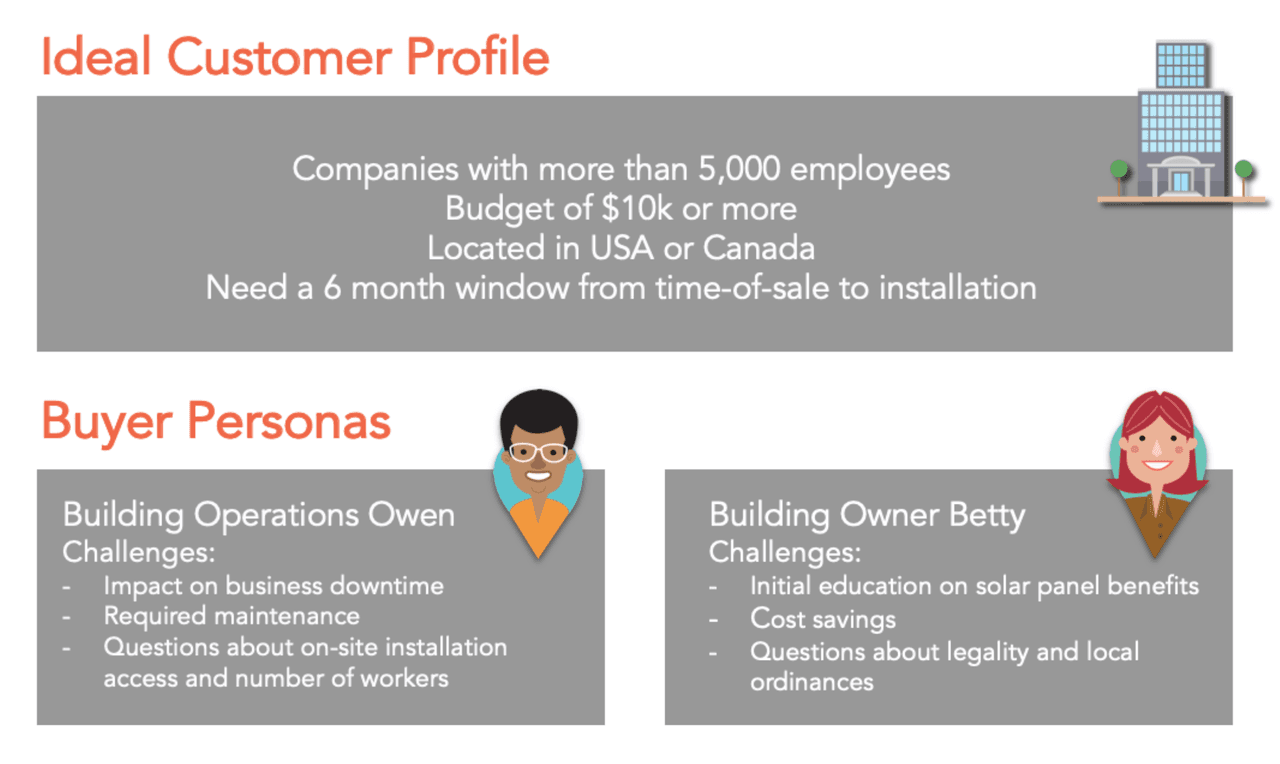 SDRs also support sales teams by providing up-to-date market research.
They may use any number of resources to do this, including LinkedIn and other social media, advanced web searches, and software tools.
Connect
Once the research is done, SDRs are then responsible for connecting with as many leads as possible. They can use any variety of methods to engage with these leads — phone calls, emails, LinkedIn, or other social media messaging, direct mail, or even personalized video. 
This is more time-consuming than you might think, as each connection needs to be personalized and carefully thought-out. The payoff for this skill is huge, though — personalized emails generate 6x the revenue and transaction rates than generic ones.
Educate
The SDR role is also in charge of providing leads with relevant and valuable content. They need to have up-to-date knowledge about the organization's best content resources and be ready to identify when and how to provide them to individual leads.
Qualify
Lead qualification is another process that falls mainly on the shoulders of the SDR. And again, this is one role that requires more skill than may appear at first glance.
On a basic level, SDRs need to be able to qualify for BANT in a way that makes the prospect feel like they are more than just a checklist.
Not only that, but they also need to learn about a business's needs, pain points, demographics,  and decision-makers. And all of this needs to be done in the context of a friendly, non-pushy conversation.
Overcome 
Although it's primarily the responsibility of the account executive, knowing how to overcome some common early sales objections is a skill that every SDR should master. And, again, they need to do so without seeming pushy or manipulative. Ask any salesperson — this is harder than it sounds!
Manage
The SDR role is also sometimes responsible for careful and intuitive management of a variety of software tools, most notably the CRM. SDRs should ensure that everyone in the organization has access to clean and relevant customer data.
Train
In order to do their job effectively, SDRs will be expected to participate in a certain amount of product training. That's because one of their responsibilities is to teach prospects about the product they're selling, including its capabilities, pricing, features and benefits, and past customer success stories. The SDR should expect to be extremely well-versed in the product offering. 
All-in-one sales toolkitEverything you need to prospect, schedule meetings, and follow up
Who Do SDRs Report To?
Although the sales development representative role does require a surprising amount of skill (and a whole lot of charisma), this is still considered an entry-level position.
In fact, while SDRs sit adjacent to account executives and sales engineers in the org chart, they're still sometimes (undeservedly) considered the bottom rung of the ladder in a sales career.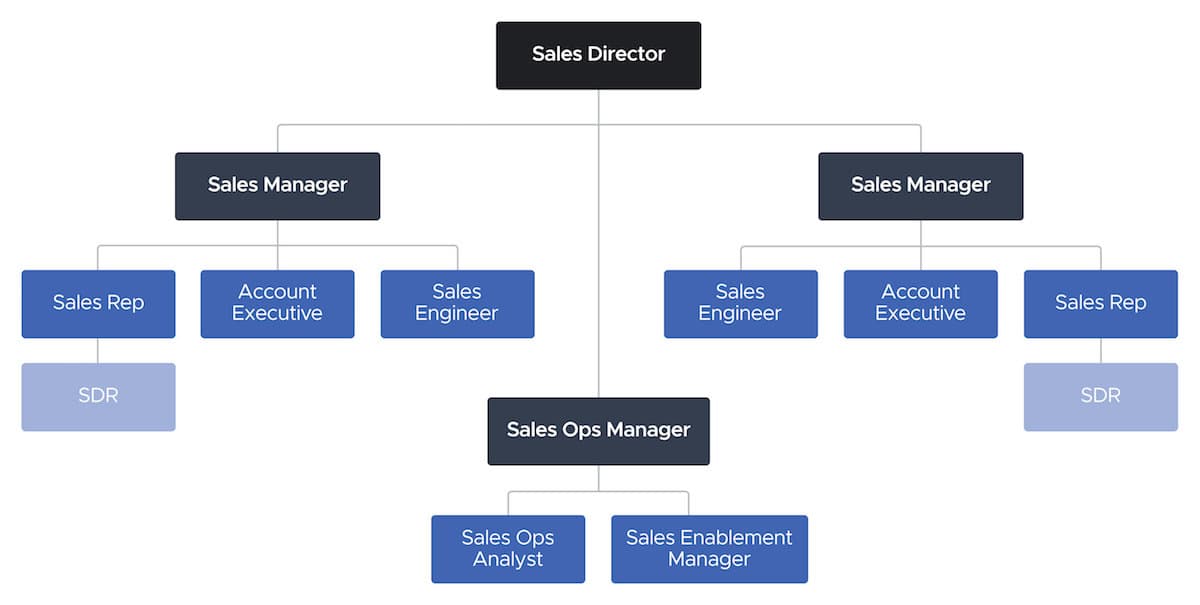 Although the SDR passes leads to reps and AEs, and are sometimes considered beneath those other sales roles, they still report higher up to the sales manager. The sales manager monitors the SDR's progress and coaches them as needed.
When You Should Hire Your First SDR Role
While it's true that SDRs can generate tremendous amounts of leads for your sales team — perhaps leading to the conclusion that all new companies and startups need an SDR immediately — it's actually not recommended that small businesses hire someone to this position right away.
There are a number of criteria that businesses should meet before they seek someone out to perform the sales development representative role.
1. Paying Customers
Before you can onboard an SDR to drum up hundreds or even thousands of potential happy customers, you first need to know what a happy customer looks like. It's important that the sales professionals on your team go through the entire sales process themselves, so that they can define exactly what it is they'll be looking for in a prospect. The SDR can use that information to shorten their ramp-up time and maximize their outreach efforts.
2. ICP & Competitive Advantage
Because one of the SDR's main responsibilities is deep knowledge of the ICP, it's important to make sure this document is detailed, well-researched, and valuable to the lead generation process. It's also helpful to your future SDRs if you can clearly define your USP and value proposition, and how your offering outperforms that of your competitors.
3. Plan for Passing Leads
The worst thing a sales team can do is generate a plethora of leads with nowhere to lead them. It's very important that your sales process is well-defined once the prospecting phase is complete. There should be a clear and detailed plan in place for how and when leads get passed from SDRs to sales reps and account executives. 
Once you have those 3 things in place, you may be ready to hire someone for the SDR role. But take your time — with the average SDR only staying in the role for about 14 months, it's important that you choose the right person who will maximize their employment with you.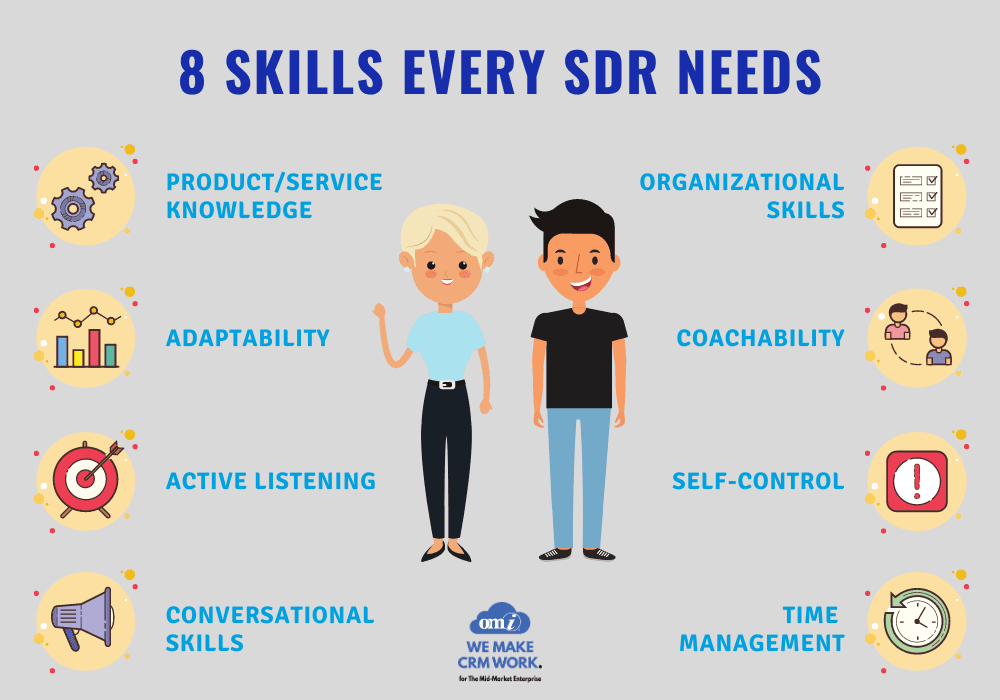 Even in the best-case scenario, the hiring process can take a minimum of two weeks. Be sure to plan for at least that much lead time when preparing to onboard someone into the role.
How to Scale a B2B Sales Team from 2 to 20 Sales Reps in 12 MonthsA step-by-step blueprint and action plan for growing a sales team in a way that maximizes profitability.
Sales Development Representative Salary Range
According to Glassdoor, the average sales development rep makes about $49,000 per year. The low end of earners in this role make $37k, and the high end earns up to $65k. 
(For reference's sake, the same Glassdoor data reports that sales representatives earn $49,981 and account executives earn $59,278.)
Many SDRs also earn commission. Usually, the commission is determined by the number of opportunities the SDRs pass to their reps or AEs. Sales managers may also take into account the number of closed deals at the end of the pipeline. 
Sales Development Representative Job Description Template
The following SDR job description template was adapted from LinkedIn.
Job Description
[Company X] is seeking a qualified sales development representative (SDR) to optimize our lead generation process. The SDR is responsible for finding and qualifying potential customers who can benefit from our products and services. 
A successful SDR has a strong understanding of the sales cycle and excels at researching leads, starting new relationships, and setting our sales closers up for success. Candidates should be quick learners with strong communication and conversational skills.
Objectives of This Role
Represent our company's products and services
Generate inbound and outbound leads and build relationships by nurturing warm prospects 
Actively seek new potential sales outlets
Manage and maintain a steady pipeline of interested prospects 
Determine which qualified leads are ready to meet with sales executives and schedule meetings between them
Identify best practices to refine the company's lead generation playbook
Daily and Monthly Responsibilities
Utilize a variety of communication methods to generate new sales opportunities
Identify prospects' needs and suggest appropriate products/services
Build long-term trusting relationships with prospects
Proactively seek new business opportunities in the market
Set up meetings or sales calls between (prospective) customers and sales executives
Report to sales manager with weekly, monthly, and quarterly results
Required Skills and Qualifications
Bachelor's degree or at least 5 years of relevant work experience
2-3 years of sales experience, with a history of exceeding lead targets in outbound sales
Strong communication skills via phone and email (especially cold calling and cold email outreach)
Proven creative problem-solving approach and strong analytical skills
Strong desire and ability to move up within a sales organization
Preferred Qualifications
Proficiency with SalesForce or other CRM software
Prior experience as a sales development rep with a track record of achieving sales quotas
Get expert sales tips straight to your inbox to win more deals
Related Articles
Sales, deal management, and communication tips for your inbox