4 Hidden Gmail Features That Will Change the Way You Sell
With roughly 281 billion emails sent and received each day in 2018, keeping your inbox organized and streamlined has never been more important.
For salespeople who are consistently communicating with prospects and customers, email organization is key to boosting productivity.
That's why we're bringing you 4 of the best hidden Gmail features that can immediately change the way you sell by increasing your productivity and cutting time out of your busy day. 
1. Preview Pane
This feature allows you to scroll through your emails much more efficiently. Preview Pane allows you to view each email on the same screen without having to open each message individually.
For people who like to move fast, this feature is extremely helpful. It allows you to view and respond to the email without the frustration of getting redirected to another screen. 
First, click the gear icon on the top right of Gmail and select "Settings."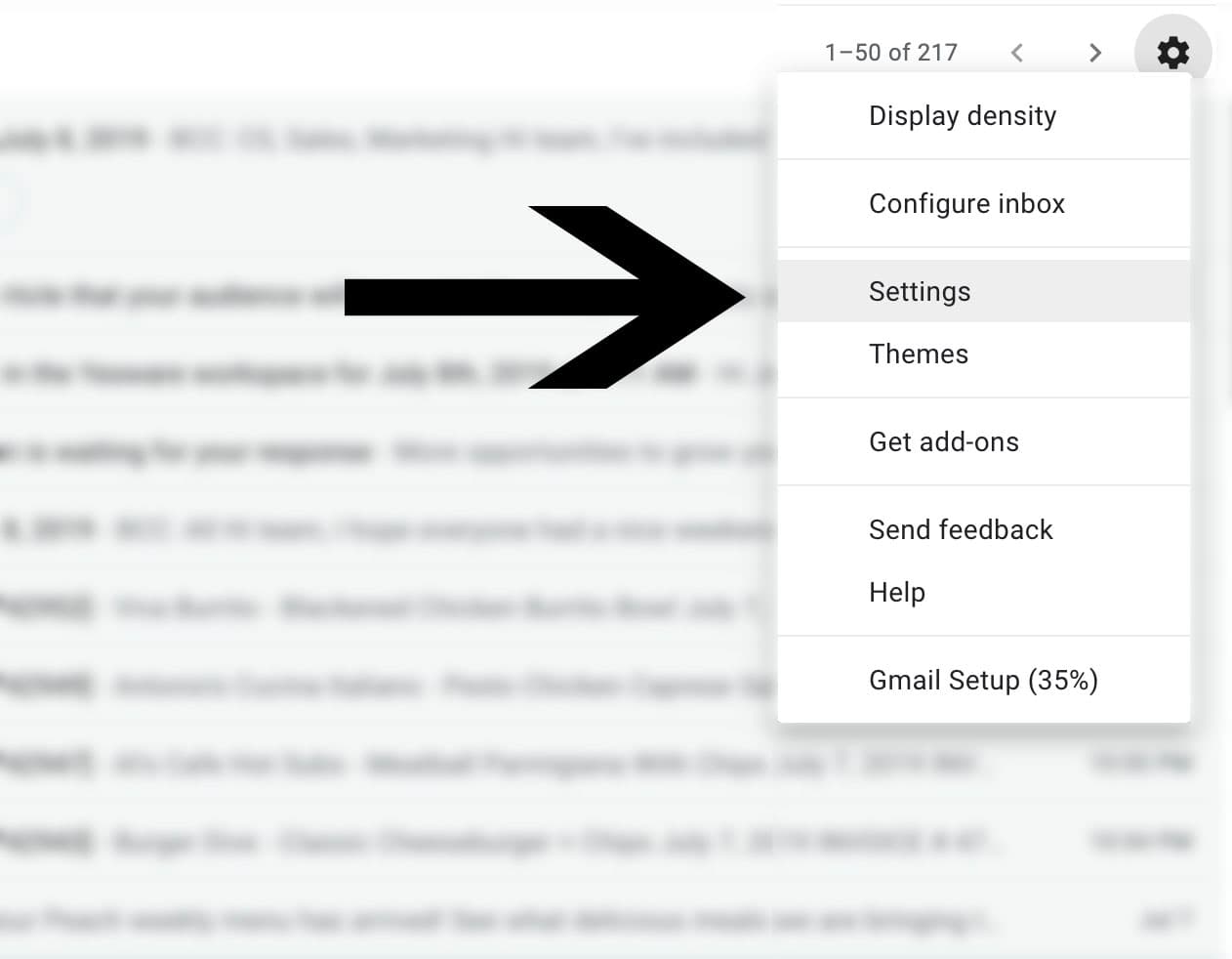 Once you're in settings, select the "Advanced" tab. Next, scroll down to the "Preview Pane" section and select "Enable."
Once Preview Pane is enabled, click "Save Changes" at the bottom of your screen. You will then be directed back to your inbox page. 
There will now be a new button at the top right of your inbox. Use this button to enable the Preview Pane and choose your preferred mode. 
This button will allow you to choose between a vertical split and a horizontal split.
"Vertical split" locates the preview pane to the right of your emails.
"Horizontal split" locates the preview pane below your emails.
This feature is super beneficial, it'll undoubtedly save you time and boost your email productivity. Scrolling through your emails just got a whole lot easier! 
2. Search Operators 
This feature allows you to find your targeted email by filtering your Gmail search results. If you're finding yourself searching for an email too often, this feature will become your new best friend.
Search Operators will help narrow down the hundreds of emails in your inbox and cut down the time you spend searching for that one email. By clicking the arrow to the right of the search bar, Gmail will give you advanced search options.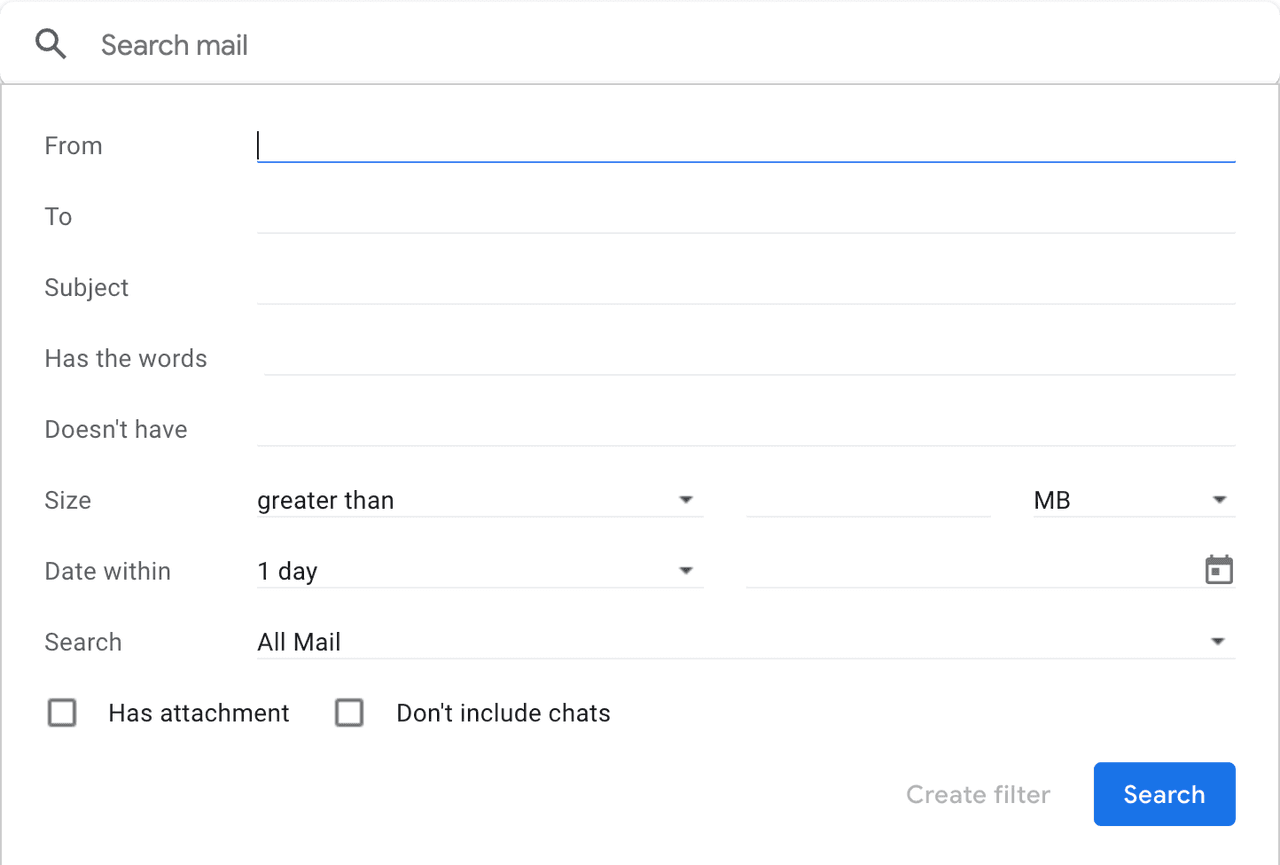 These advanced search options give you much more guidance to find the email address you're looking for.
These search options can also be implemented by typing the word or symbol into the search bar. These are called search operators which filter your results. Typing the shortcut into the search bar such as "Subject: meeting" will do the same job.
There are also many more filters you can apply through Gmail's search operators. Typing these shortcuts to filter your results can significantly save time and boost your productivity.

3. Reminders
With busy days and multiple tasks to complete on your to-do list, pop up notifications can be a lifesaver. This feature will notify you when you get emails that are labeled as important.
First, click the gear icon on the top right of Gmail and select "Settings."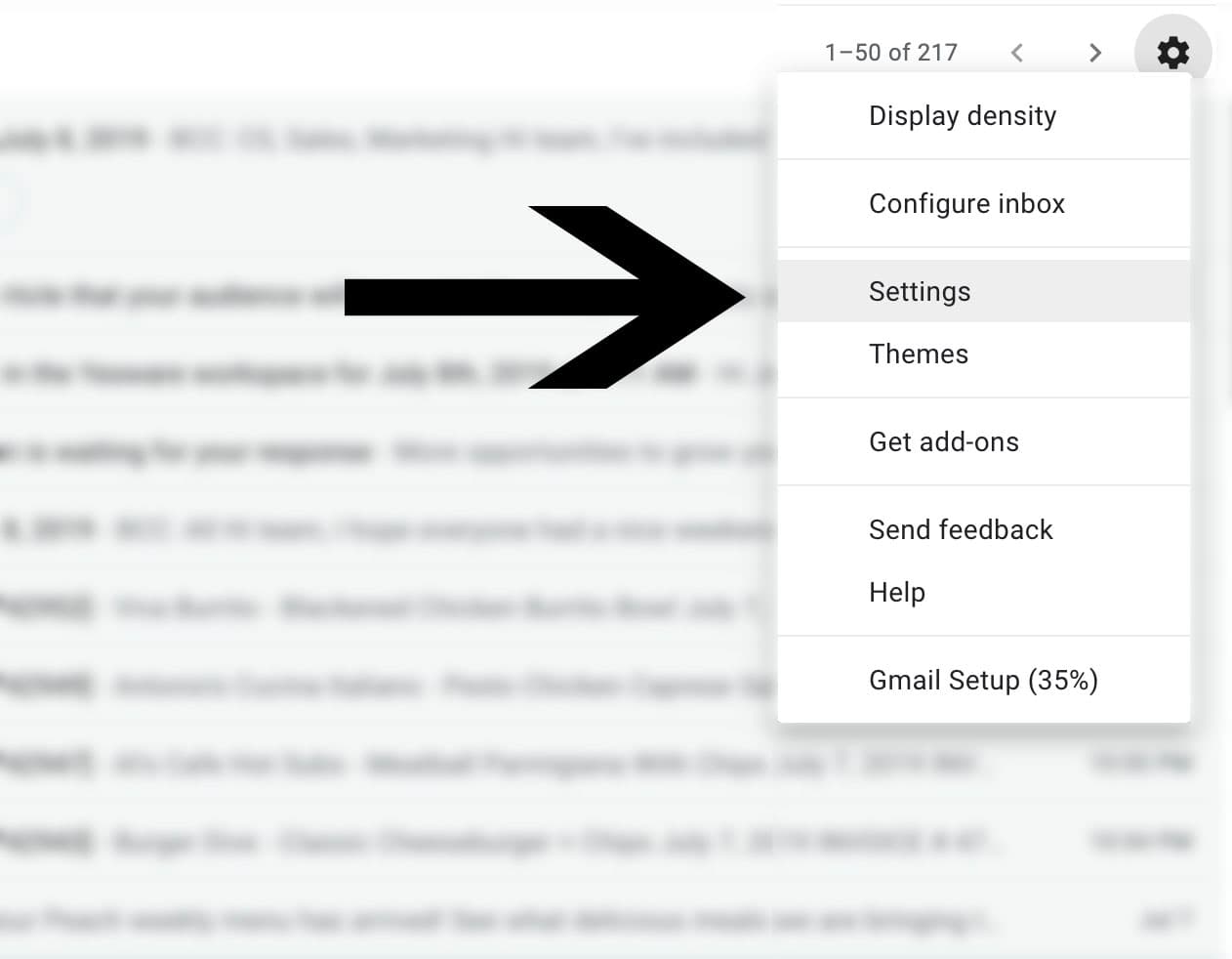 Under "General," scroll down to "Desktop Notifications" and select your preferred notification settings.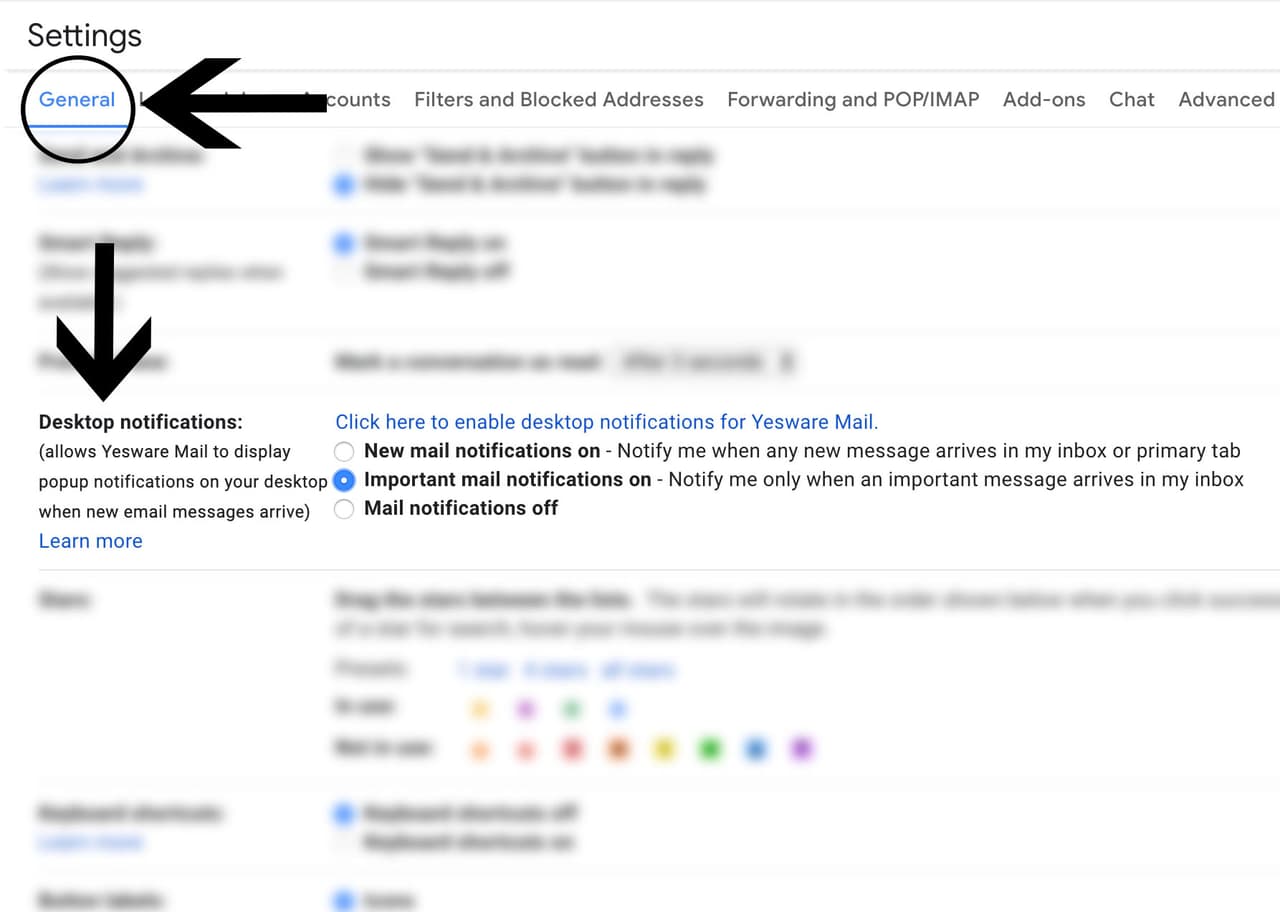 This feature will notify you right away about important messages so you can act upon them quickly. With busy days and hectic schedules, you don't want to miss an important message or opportunity.
If you're someone who has a lot on your plate and enjoys features such as reminders, you may also love Yesware's campaigns. This feature can be synced into your inbox and gives you a supply of great Gmail hacks, such as creating campaigns.
With campaigns, you will be notified when it's time to send your next manual email or complete a task. You can also automatically send your desired message, to the right people, at the right time. Along with reminders, these features will never let you fall behind or miss an opportunity.
4. Colored Stars and Icons
In sales, it is important to stay organized. A common feature used in Gmail is starring important messages. By default, this is a standard yellow star, but this feature can be taken a step further.
For those visual salespeople out there, you'll love this hidden hack. Gmail gives you the ability to apply different colored stars or even certain icons to your emails. Color coding your emails is a quick visual technique that can help categorize the various types of messages that are in your inbox. 
First, click the gear icon on the top right of Gmail and select "Settings."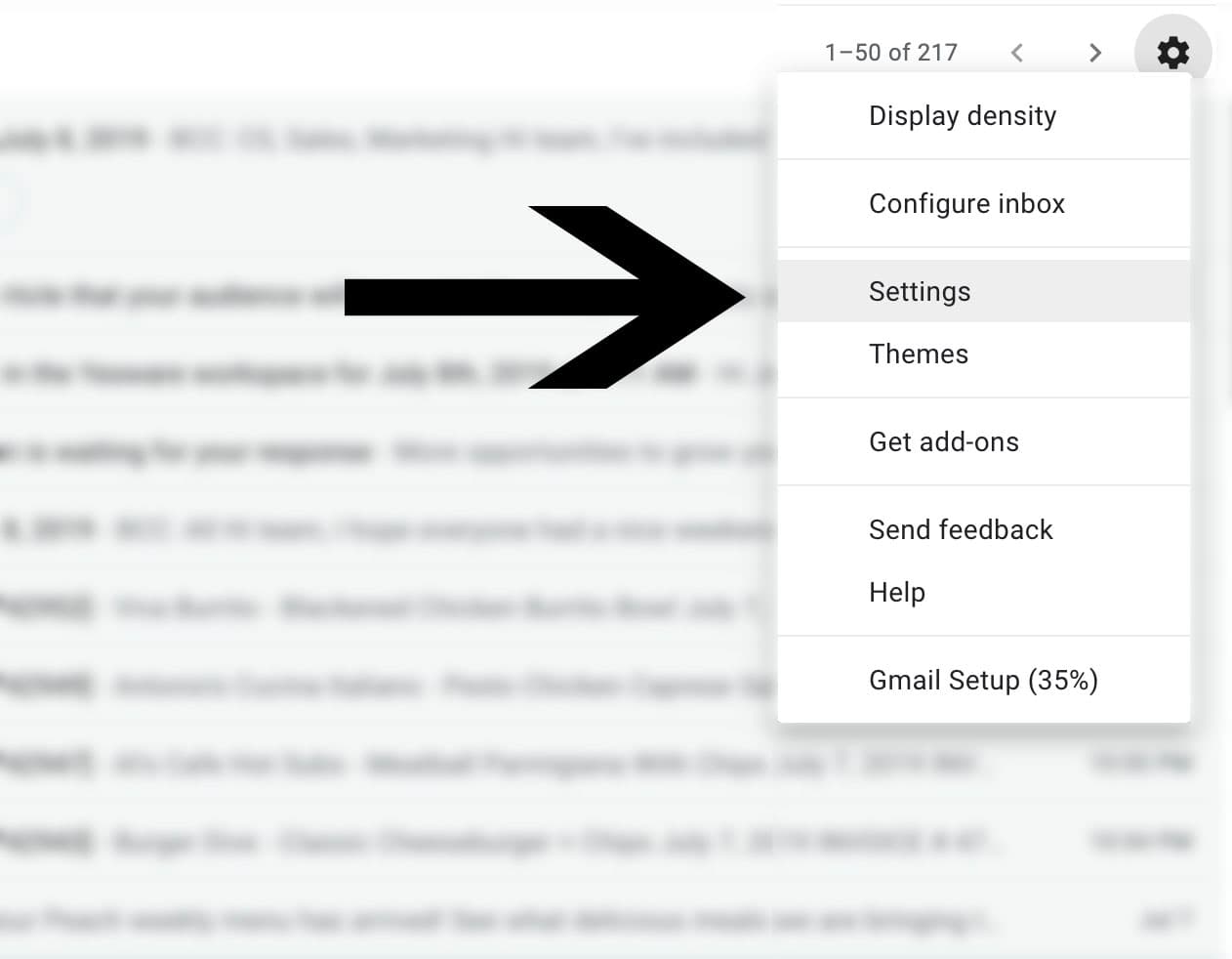 Next, under "General," scroll down to "Stars" to select which color stars and icons you want to use.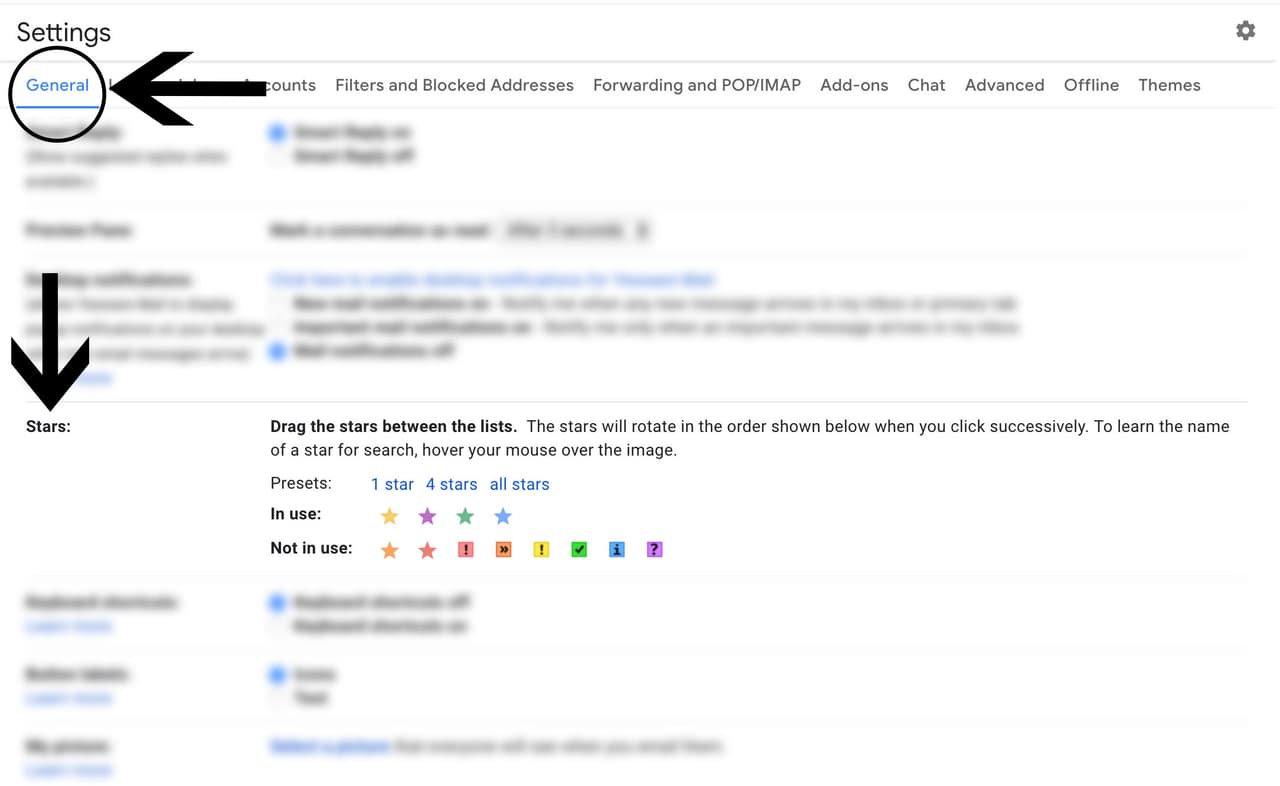 This feature also allows you to search for a specific colored star. If you are looking for messages that have purple stars, simply type "has:purple-star" into the search bar.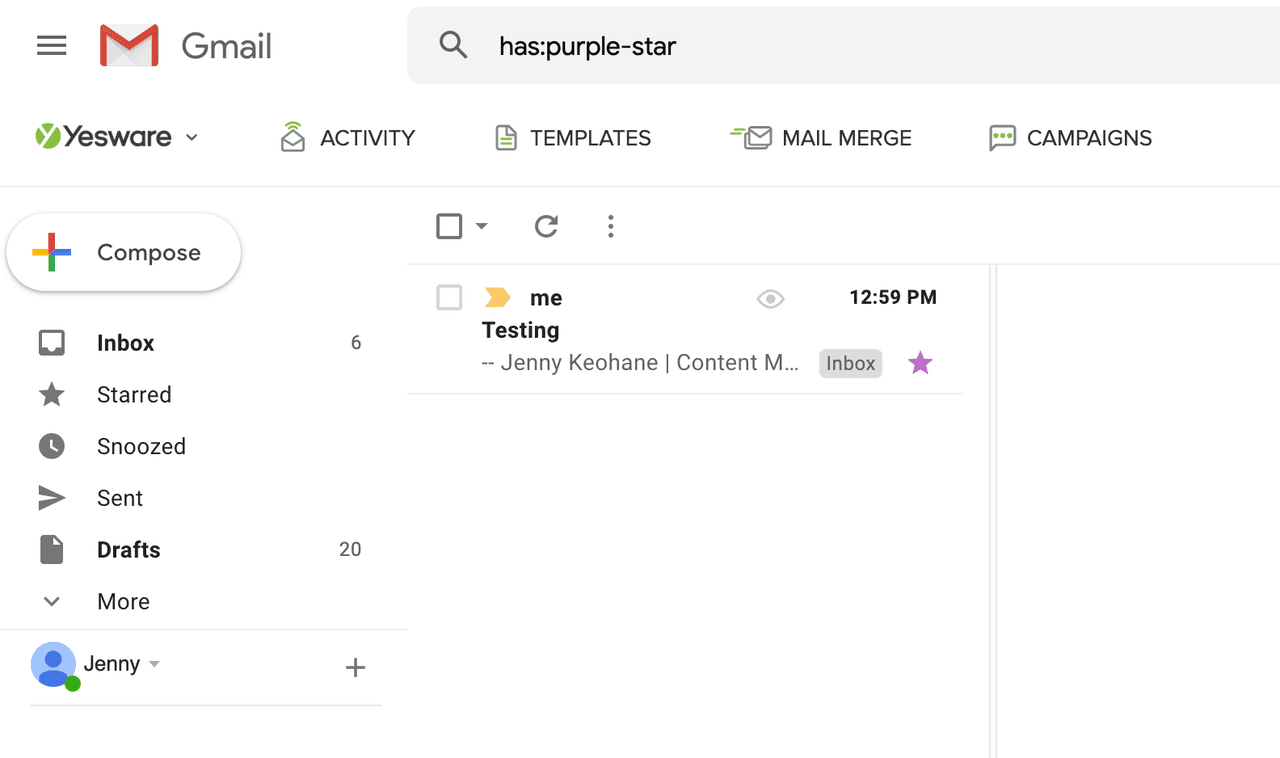 To switch the color, click the star and they will rotate in the order you put them in. For example, the order shown below is: yellow, purple, green, and blue.

So, 1 click makes the star yellow, 2 clicks make it purple, 3 clicks make it green, and 4 clicks make it blue. This feature is key to staying organized and adds a nice touch of visualization to your busy inbox.
Bonus: Gmail Templates
Another hidden feature is Gmail Templates. Check out this blog to learn how to implement them into your sales process:
How to Create Gmail Templates for Sales
These hidden Gmail features can change the way you go about your day-to-day sales activities. Using them can boost productivity and help you make the most of your time. We don't want you missing out on these hidden gems!
Get expert sales tips straight to your inbox to win more deals
Related Articles
Sales, deal management, and communication tips for your inbox