How to Send a Meeting Invitation [TEMPLATE]
Sending a business meeting invitation is one of those things that can get unnecessarily complicated in a hurry. Between finding the perfect words to get them to attend — and then finding a common time to meet — there's usually way more stress involved in the process than there needs to be.
That's why, for this article, we compiled our favorite proven tips from sales professionals that will help you craft a succinct, functional, and professional meeting invite that gets the job done with little hassle.
Here's what we'll cover:

When to Send a Meeting Invitation
When it comes to figuring out when to send a meeting invitation email, there are two domains to cover: 
the best time to send a meeting invitation in terms of business etiquette, and 
the times that are most likely to end with the successful scheduling of a meeting. 
Let's start with the etiquette side of things.
If you're hoping to schedule a formal meeting, it's generally suggested that you give the recipient about a week's notice. That's enough time to plan ahead or shift their schedule if need be, but not long enough that the meeting moves to the bottom of their priority list. 
Of course, there will be some exceptions — staff meetings with colleagues, for example, may require less notice — but one week is a good rule of thumb.
Some scheduling services will also allow you to send a follow-up reminder in advance of the meeting. If you're in control of when that goes out, try to send it 1 – 2 days before the meeting. If you can, send it via SMS — most people prefer reminders this way.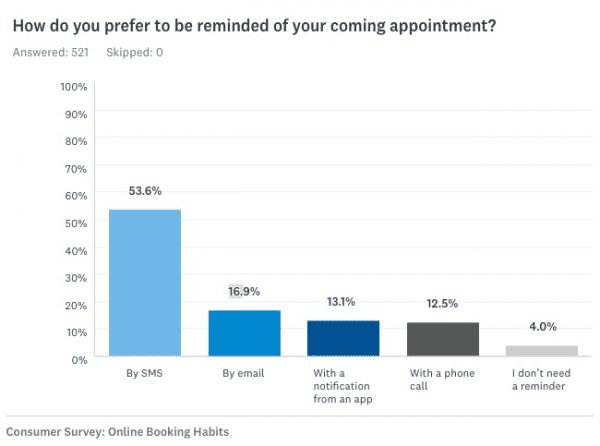 Let's jump over to the statistics now. There is very specific data that indicates the best time, day, and even time of the month during which to send your meeting invite.
Time
Based on a recent study on meeting schedule emails, we found the ideal time and day to send your meeting invites that'll most likely result in meetings booked.
The data here is pretty clear — the best time to send a meeting invite is at 2:00pm, followed closely by 11:00am.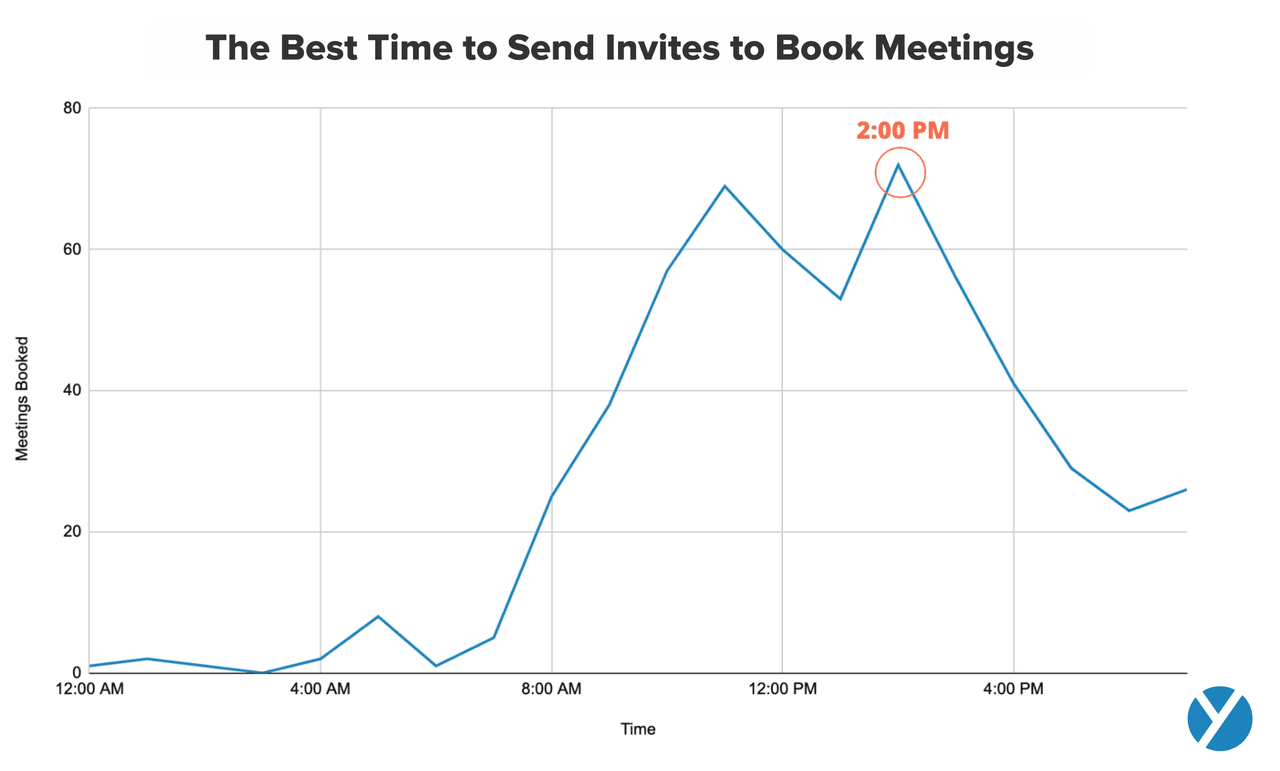 Other conclusions from the data include the fact that, in general, mid-day is best. Open and response rates fall off earlier and later in the day. The lunchtime hour is also not ideal.
Day of the Week
The data here was actually quite surprising. The best day of the week to send a meeting invite is actually not a workday; Saturday and Sunday both beat the rest of the week by a landslide.
Though counterintuitive, you're best served by sending your meeting invite over the weekend. Take a look at the chart: although fewer invites are sent and accepted overall, the ratio of accepted invites to sent invites is much higher.
The data concludes that the best weekday to send your meeting invites is Monday and the best weekend day is Saturday.
The theory here is that people's brains are freer of the incessant demands of the workplace, so they're in a better headspace to accept and schedule a meeting. 
How to Find a Time for Everyone to Meet
Getting people on board with attending a meeting is one thing, but syncing up even two busy people's schedules is another one entirely. And an attendance list with more than two people is just asking for seemingly endless back-and-forth. 
There are a number of ways to combat this issue. If you and all of your recipients use Gmail, for example, the calendar function will help find a common time to propose that's free among all recipients.
Simply log into your calendar, create an event, and add attendees by inputting their email addresses. At this point, you can also add a brief agenda or links to any materials your recipients should engage with beforehand. 
Once you input all of the necessary email addresses, Google Calendar will allow you to see all of their calendars at once. To see them, click Find a time, which will pop up in a blue box with the event creation window. 
From there, simply click on any common available time slot. Then click Save.
Don't forget to send a calendar invite once the event is saved. 
If you don't use Gmail, there are additional tools that can help eliminate the back-and-forth of trying to schedule a meeting. 
Inbox Tool: Meeting Scheduler
Yesware's Meeting Scheduler function is the perfect tool for booking revenue-generating meetings with ease. 
Our live meeting scheduler link allows your recipients to choose a time that works best for them — giving them control over the time slot will make them much more willing to attend.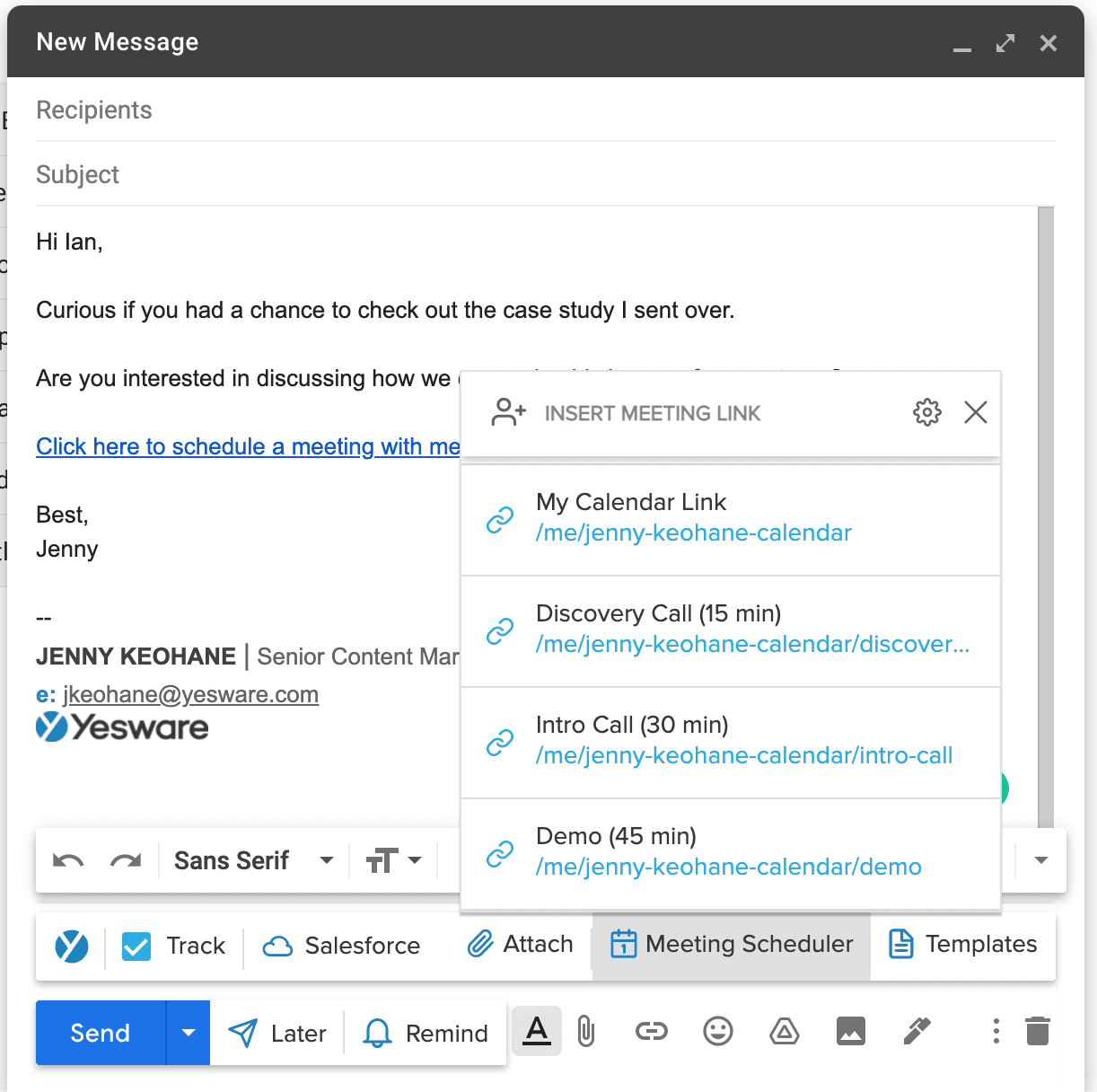 Once they click the link, they'll be directed to your synced calendar. Only time slots that are available to you will be open for booking.
Meeting Scheduler integrates seamlessly with your Outlook or Gmail calendar.
Plus, the Meeting Scheduler also allows you to create many different meeting types with varying lengths of time.
That means all you have to do is send your meeting scheduler link, and recipients will choose available time slots that work for everyone. You eliminate all extra steps typically involved in the scheduling process.
Skip the back-and-forthThe easiest way to schedule meetings
What to Include in Your Meeting Invitation
There is definitely a science to writing a meeting invite. A business meeting invitation is a lot different than a baby shower or party invitation — it's important that your message is professional and purposeful. Your email message should include all of the following components. 
Subject Line
The subject line should be clear and concise, but also motivate your recipients to open and accept the invite. Subject lines with 6 – 10 words are opened most frequently.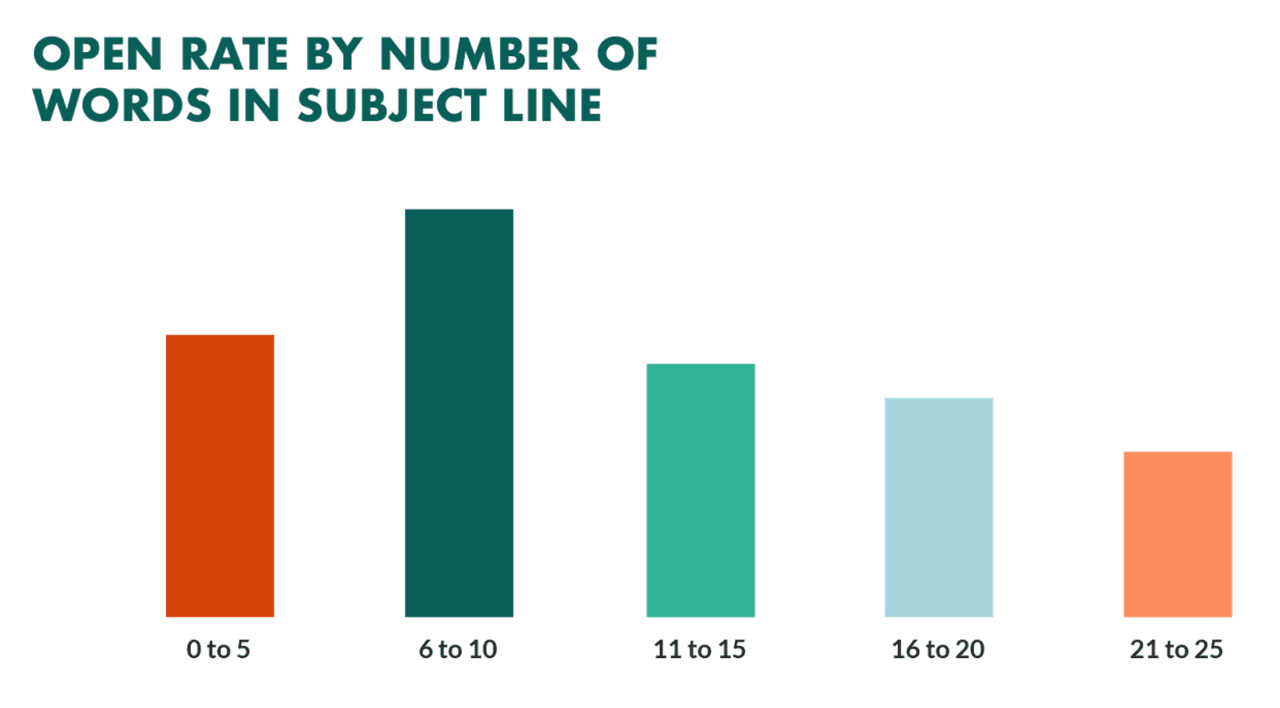 Some people swear by writing the recipient's name in the subject line, but that only works with a single attendee. Others also have consistent response rates with words like "Please Confirm" or "Response Required" in the subject line. 
Opening Line
Many email providers show a snippet of an email's opening line directly in the inbox, so it's important to get this part right, too. 
Depending on your relationship with the invitee, you might start with "Dear [NAME]" or "Hi [NAME]." From there, it's okay to offer some brief pleasantries — congratulate them on a recent accomplishment, or follow-up with a talking point you recall from an earlier conversation. Just make sure to keep it genuine and brief. 
Reason for Writing
After you introduce yourself, it's time to get into the details. Make your reason for writing explicitly clear. Tell your recipients that you're hoping to schedule a meeting, and for what purpose. 
Meeting Details
Once you've identified the reason for writing, you want to spell out the exact details about the purpose of the meeting. Be sure to explain the who, what, where, when, and why of the coming event. 
One more tip — include the expected duration of the meeting, if you can. People are much more likely to respond quickly if they can make precise arrangements for the commitment you're asking for. 
Agenda
Make an effort to include a meeting agenda, if at all possible. It doesn't need to be fancy or even printable, but you should make an effort to let people know what will be discussed.
Not only will it help your recipients plan for the commitment, but it will also ensure that everyone arrives prepared so that the meeting will run smoothly. 
Link if Applicable
Don't forget to include a Zoom link, if you're planning a video conference call.
RSVP Request 
This part is important, even though it seems obvious. It's important to explicitly state that you're expecting an RSVP for your event invitation, as soon as possible. 
Close + Signature
Here's a good place to inject some personality in what's otherwise a cut-and-dry email. Depending on your relationship with the recipient, you may sign off with "Sincerely," "Kind regards," or even, "Looking forward to it!"
You may also consider including a company-aligned image, or use your brand's colors in your email signature. This will help you cement your messaging with your invitee. 
After You Hit "Send"
One more pro-tip: as soon as you get confirmation that your recipient plans to attend, go ahead and schedule a follow-up and/or thank you email to send shortly after the meeting. This will go a long way in showing respect toward and building trust with your attendees. 
Save your meeting invites
Ready-to-go email templates that live in your inbox & personalize in seconds
Copy and Paste This Meeting Invitation Template
If you're still stuck on how to line up a meeting over email, feel free to copy and paste the editable invitation letter template below. Use it as a starting point and customize it to suit your needs.
Internal Meeting With a Member of Your Team
SUBJECT: Confirm Attendance: Feedback Meeting

Hi [NAME],

Nice job last week on closing the Kramer deal. I heard excellent feedback from the clients — I appreciate your hard work and care for the project.

I wanted to carve out 30 minutes next week to go over specific feedback I had, as well as set some forward-looking goals. Can you find a time next week that works for you? My calendar [LINK] is up to date. 

I plan to discuss [X, Y, Z], in addition to any questions or feedback you might have. My intention is for you to walk away with two specific goals for the coming quarter based on the feedback we'll discuss. No need to bring anything, but please review the SMART goal framework beforehand.

Looking forward to it!

Ian

[COMPANY LOGO]
External Meeting With a Prospect or Customer 
SUBJECT: Confirm Appointment: Presentation for [COMPANY NAME]

Hi [NAME],

I hope you're doing well and enjoying this beautiful fall weather. I saw your [RECENT ACHIEVEMENT] on LinkedIn — congrats!

[MUTUAL CONNECTION] gave me your contact info. I'm reaching out because I wanted to get a time on the calendar for us to talk about [YOUR COMPANY or PRODUCT]. I remember you saying during our last conversation that [PAIN POINT]. [ PRODUCT] is designed to help with that by [X, Y, Z]. 

Please click here [LINK TO CALENDAR] to set something up at your convenience. Next week is pretty open for me, but let me know if you don't find a good time — I'm happy to shift some things around on my end.

I plan to discuss [X, Y, Z], in addition to any questions you might have — should only take about 30 minutes.

Looking forward to it!

Ian

[COMPANY LOGO]
Get expert sales tips straight to your inbox to win more deals
Related Articles
Sales, deal management, and communication tips for your inbox